Robin Mattheus, a marine coastal geologist with the Illinois State Geological Survey, spends his days studying Lake Michigan and the affects its sand and sediment has on the area's shoreline.
In his free time, he enjoys shredding gnarly waves.
While Simmons Island will never be confused with Huntington Beach, the start of fall often coincides with powerful northeast winds and huge waves on Lake Michigan.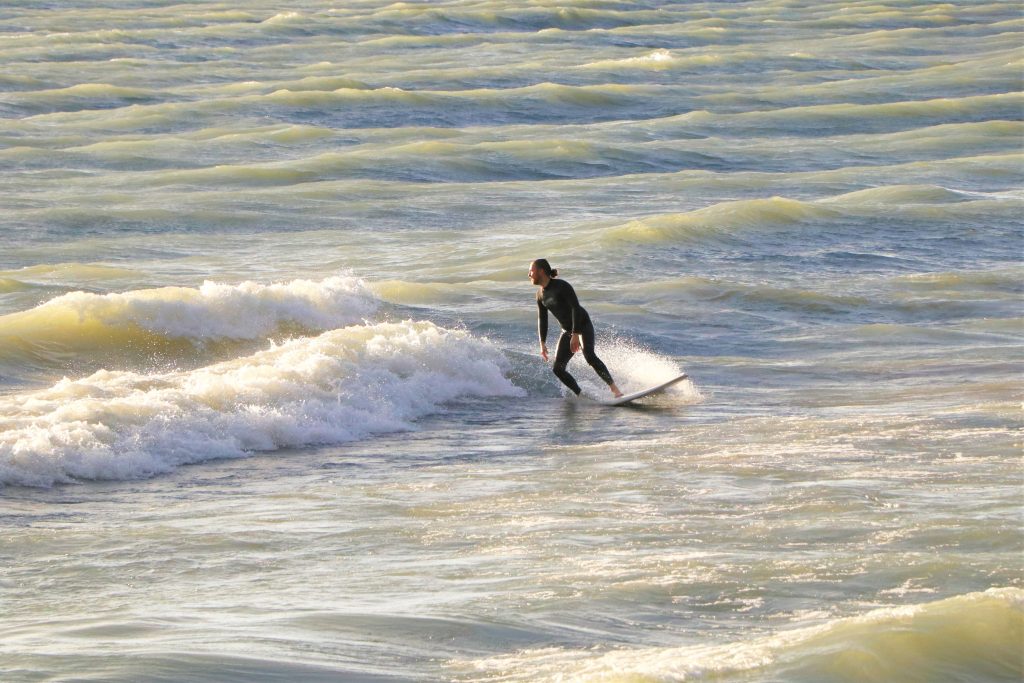 Mattheus, sporting a full wetsuit in 66-degree water, started his Friday (Sept. 23) like few others with a sunrise surf in Kenosha.
The North Carolina transplant said surfing in Lake Michigan can be quite a challenge. He tries to set himself up in a position to see the wave's trough, a good indicator of the size of the incoming wave.
I suppose if you have the right gear and you're a hearty soul, fall is probably a great time to surf the Kenosha shores because just about every day since the fall equinox the shoreline has had some impressive waves.
I hope you enjoy the photos and they have inspired some of you to don your wetsuits and grab your boards. 
Who knows? Maybe I'll be taking your picture in the coming weeks. Well, that's it for now. I'll see you again in the next edition of Kenosha.com's Capturing Kenosha. 
Have a great week everyone!