SOMERS — On the north side of Kenosha County, right off 30th Avenue — where the street is known as Wood Road — sits a little slice of soccer heaven.
The pitch, which still consists of old-school natural grass, is so close to the road that you could almost roll down your window and execute a corner kick. Known simply as Wood Road Field, the home of the University of Wisconsin-Parkside men's and women's soccer programs has seen more than its share of big matches.
It'll see another one Sunday (Sept. 25).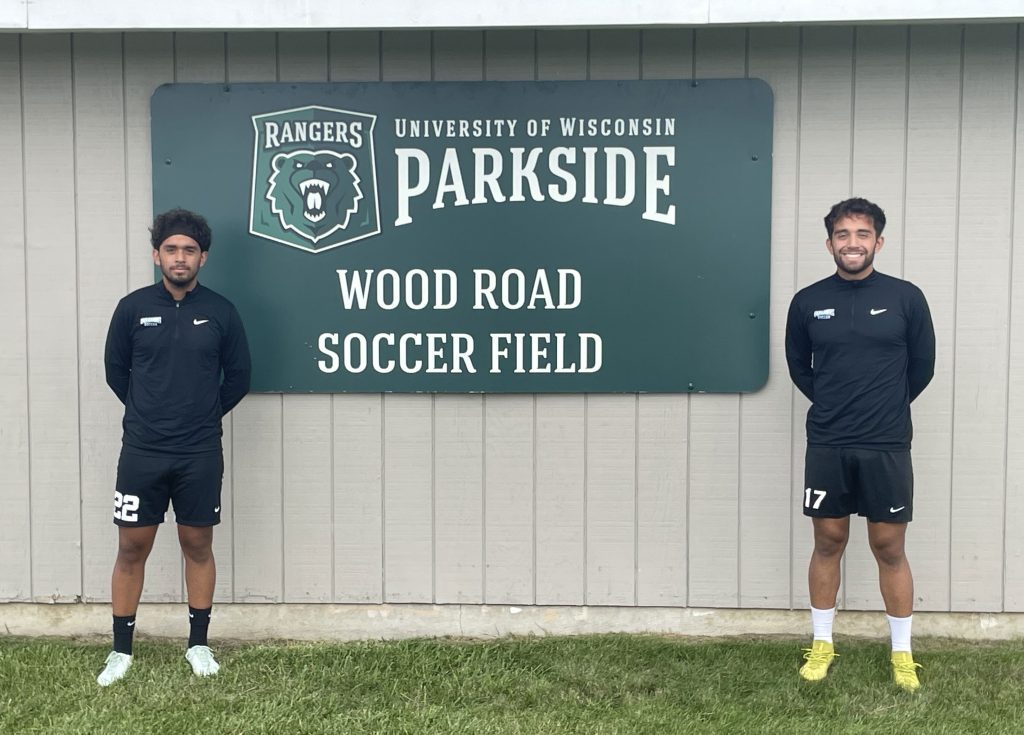 In what will probably be the biggest regular-season match of the 2022 Great Lakes Intercollegiate Athletic Conference men's soccer season, Parkside and Saginaw Valley State (Mich.) University will square off in a matchup of nationally-ranked programs at noon Sunday at Wood Road Field.
Tickets are $6 for adults and $4 for youth and seniors. They can be purchased at the Wood Road Field gate or online at ParksideRangers.com/Tickets.
SVSU was ranked No. 5 in this week's United Soccer Coaches NCAA Division II poll, while UWP checked in at No. 21. The Cardinals enter Sunday's match at 8-0-1 overall and atop the GLIAC at 5-0-0 in conference play, while the Rangers enter at 6-2-0 overall and in second place in the GLIAC at 3-1-0 in the conference.
Parkside, which captured both the GLIAC regular-season and tournament titles en route to a berth in the NCAA Division II Tournament last season, is also looking to bounce back after suffering a 1-0 GLIAC loss last Sunday to Purdue Northwest in Hammond, Ind.
Needless to say, this Sunday's match is a huge one for the Rangers as they march into the middle portion of the regular season.
Brothers, Bradford graduates
You can bet the Villalobos brothers, Hugo and Erick, will be ready for Sunday's match, along with the rest of their Parkside teammates.
Both standouts in recent years for the Bradford High School boys soccer team — Hugo is two years older than Erick — the Villalobos brothers are now midfielders for the Parkside men's team, Hugo a redshirt freshman and Erick a true freshman this season.
"I think this is going to be probably the biggest match of the (regular) season for us," Hugo Villalobos said late Friday morning from Wood Road Field before the team's practice. "We need to get a win, we need to bounce back from a loss we just had on Sunday. It'll be really important for the rankings and just where we stand in the conference, and I think it'll (make) a really good statement.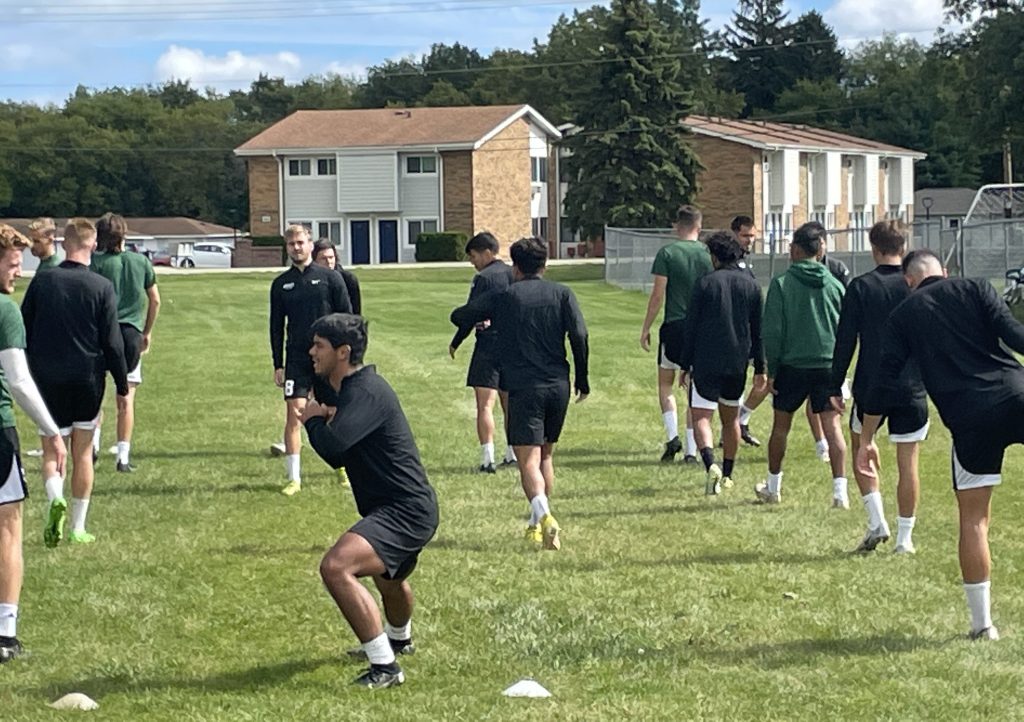 "They're ranked nationally, but so are we, so hopefully we can just bring out a (good) result and compete and just hopefully take a win."
With a shrug of his shoulders, Erick Villalobos said that as a true freshman, he doesn't concern himself much with any opponent's recent history or what may have happened in past matchups for Parkside.
"As a freshman, I'm not sure how they are (SVSU), recent history and everything," Erick said. "But I'm looking forward to this, because I'm a freshman, and I like the challenge. We'll see what we've got."
Of course, Parkside head coach Jason Zitzke — who has a long, storied history with the program — is making sure his players don't make Sunday's match out to be too big, because the Rangers still have many to play.
But he did concede that it's a big one, especially considering Saginaw Valley State has been kind of the "gold standard" of the GLIAC in recent times.
"Every season, they set the bar, and you're trying to compete with them," Zitzke said. "We've kind of gone back and forth the last few years.
"I don't want to make any game bigger than the next game, but I guess we can see where we're at. It looks like they're having a pretty good start to the season, and we'll see where we're at compared to them."
Storied history
Zitzke has been part of countless big matches during the storied history of the Parkside men's soccer program.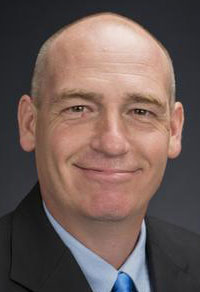 A standout player for the Rangers from 1995-98 who later played professional indoor soccer and was elected to the Parkside Athletic Hall of Fame in 2010, Zitzke served as an assistant coach and later the associate head coach from 1999-2010 under legendary head coach Rick Kilps.
Zitzke took over the program in 2011 when Kilps concluded his tenure and is now in his 12th season as head coach.
The program has always been generally successful since starting up in 1969, but it was Kilps, who led it from 1984-2010, that really elevated the Rangers to national prominence. Most notably, he guided the program from the National Association of Intercollegiate Athletics (NAIA) level up to the NCAA Division II level.
During his tenure, Kilps amassed a record of 363-135-40, a winning percentage of .712, and led the program to four NCAA Division II Tournament berths, including a quarterfinal appearance in 1994 and Sweet 16 appearances in 2000 and 2004.
The school's new multipurpose indoor turf facility is named the Rick Kilps Center.
The Rangers have carried on that legacy under Zitzke, reaching the NCAA Division II Tournament another two times, in 2019 and 2021.
"Over the course of the history of this program, there's been some great players, some great teams," Zitzke said Friday. "You do run into people that do know Parkside nationally from a long time ago, and currently. So I guess in some aspects, you can say it's a hidden gem.
"But I think we do have a tradition here that we're trying to follow. The guys that came before us, and even if it's the facilities, all the things that the alumni did and us former players did to kind of build this, we're following in their footsteps. From that standpoint, there's a tradition, but we're trying to do our part."
International flavor
One of the neat things about Parkside's current roster is its international flavor.
The Rangers have five players from Germany, four from Spain, one from France and one from San Marino, a tiny European country entirely enclosed by Italy. Additionally, in recent years the Rangers have benefited massively from a pipeline of talented players from the Milwaukee area who all have Serbian roots.
The last of those "Serbian pipeline" players, Tode Atlija of Franklin, is now a redshirt senior forward.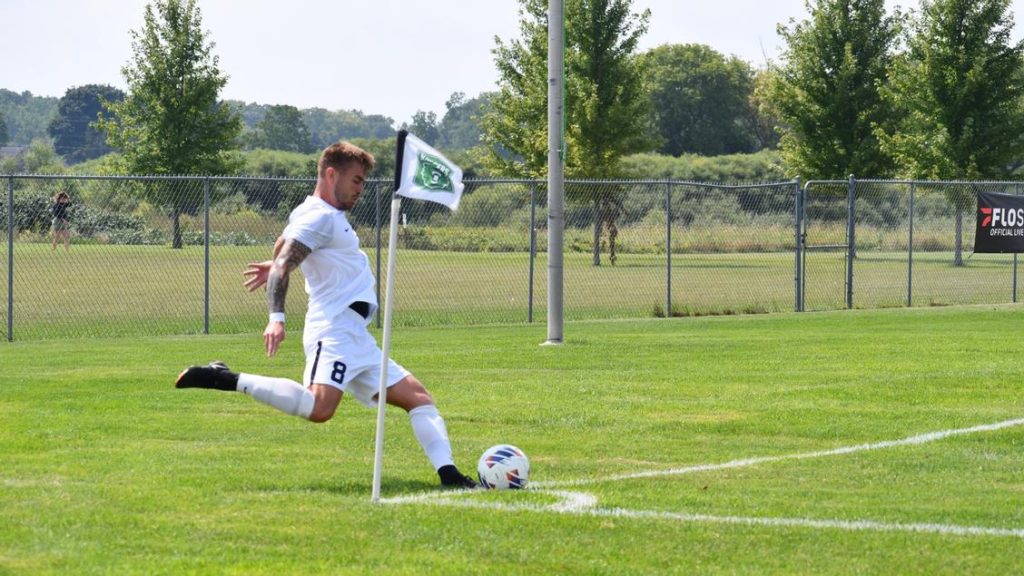 Developing an international pipeline, or multiple international pipelines, has been a key component of the program under Zitzke and Kilps before him. Soccer is an international sport, of course, so attracting players from overseas is almost a must for successful college programs.
"Obviously, it's the biggest sport, probably in the world, internationally," Zitzke said. "I think it's a big opportunity for these guys that want to come to the United States to kind of experience the culture and continue playing the sport that they love.
"You get one guy from here, and he says, 'Hey, I've got a buddy who's graduating next year (back home).' It kind of works like that."
Talented locals
But Zitzke also pointed out that the program has a great mix of talented players from southeastern Wisconsin, too.
That includes the Villalobos brothers, along with St. Joseph Catholic Academy graduate Patrick Connolly, a redshirt freshman goalkeeper for the Rangers.
Hugo Villalobos, a two-time Southeast Conference Offensive MVP at Bradford, has started all eight matches for the Rangers this season and has registered six shots, two on goal. Erick Villalobos, a two-time first-team All-SEC pick in soccer and also the SEC Kicker of the Year for the Bradford football team in 2021, has played in all eight matches, starting four and totaling an assist and three shots.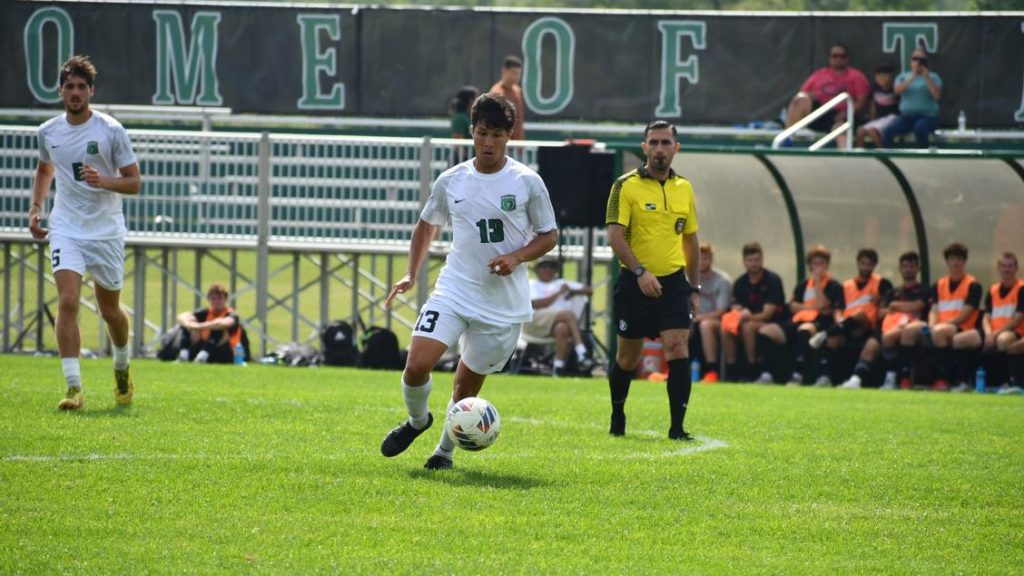 The Villalobos brothers and Connolly all have roots in Kenosha's Red Star Soccer Club and are clear examples of the local soccer talent the county has produced in recent times.
"I think over the last few years, the soccer here in Kenosha has been growing," Hugo Villalobos said.
Added his brother, Erick: "Three players on the same team from Kenosha, in a Kenosha university, is pretty cool."
In that regard, Zitzke said the area and the state of Wisconsin have always had talented soccer players, but the growth in the sport's visibility in recent years has only helped.
Zitzke joked that growing up in the 1980s, he would have to procure a VHS tape to watch international soccer matches.
"It was hard to see international games live," Zitzke said. "The World Cup, I remember watching it on, like, Univision in like '86 or whatever. It was the first time you got to see the World Cup."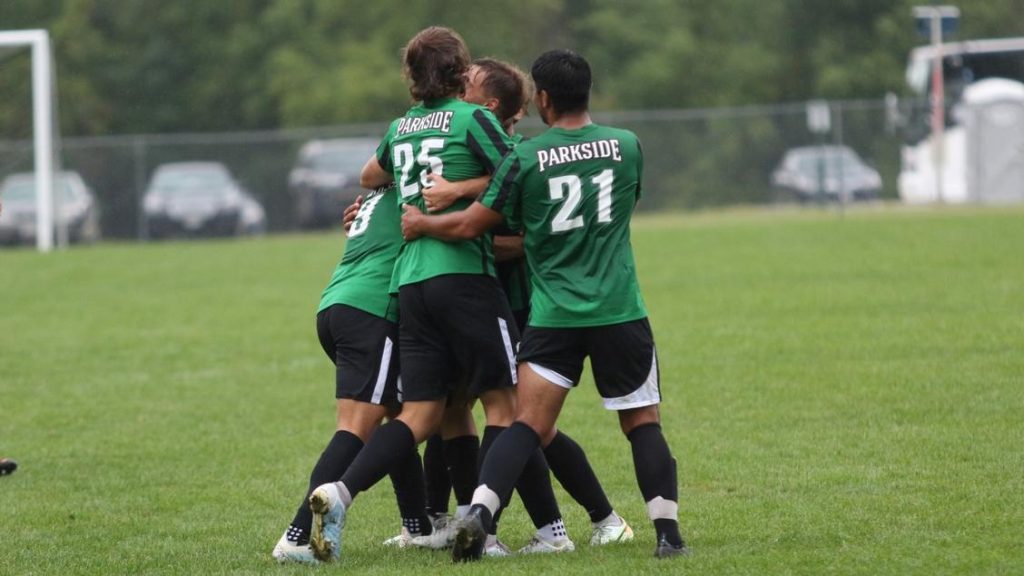 Now, Zitzke pointed out, you only have to look right up the road from Kenosha to see an example of someone reaching the highest level of professional soccer. Jesse Marsch, a Racine native who graduated from Racine Case High School in 1991, is currently the head coach of the Premier League club Leeds United in England, and there's no higher level of soccer than the Premier League.
"The level that he's reached, for guys locally or anyone in the United States, they'll say, 'Hey, we can reach that level,'" Zitzke said. "Whether it's a player or now as a manager, that's a pretty cool experience. So I think there is a great tradition of talent in Wisconsin.
"Yes, opportunities continue to grow as coaches are getting better and there's more clubs and more competition. I think recruiting has gotten better. So I think there's more opportunities for kids to play."
Unlike a young Zitzke and his VHS tapes, youngsters interested in soccer nowadays can watch matches around the world almost 24 hours a day with streaming services.
Still, if you want some great live soccer, you'll need to leave your house. But Kenoshans don't have to go across the pond for that, because Wood Road Field has long been a perfect location for live soccer, as it will be this Sunday afternoon.
"Come out and support," Hugo Villalobos said.