Daniel Chiappetta is hoping to finish his career with the Tremper High School varsity boys soccer team exactly as he started it.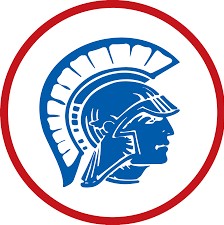 With a trip to the Wisconsin Interscholastic Athletic Association Division 1 State Tournament.
There's still a ways to go to get to that point, but so far, Chiappetta and the Trojans are looking pretty good.
Tremper entered this weekend, in which it'll be competing in the Mequon Homestead Quad against Homestead on Friday and Pewaukee on Saturday, with a perfect 9-0-0 record and was ranked No. 9 in Division 1 in this week's WisSports.net state coaches poll.
The Trojans also entered the weekend tied atop the Southeast Conference with Oak Creek at 4-0 in conference play, and Chiappetta has been a huge part of all that success.
A senior midfielder/forward, Chiappetta entered the weekend tied atop the team lead with senior forward Conner Heath at 31 points. He led the Trojans going into the Homestead Quad with 11 assists and was second on the team with 10 goals, behind only Heath's 14 goals.
Chiappetta has really been on a scoring tear of late, however, as he poured in five goals in a 9-1 non-conference win at Waterford on Friday, Sept. 16, and scored another goal in a 3-1 SEC victory at Racine Case on Wednesday, Sept. 21.
For his recent scoring prowess and his overall performance for the state-ranked Tremper boys soccer team, Chiappetta has been named this week's Kenosha.com High School Athlete of the Week.
Four seasons on varsity
Tremper has long had a very successful soccer program, both boys and girls, and Chiappetta made the varsity boys team as a freshman four seasons ago in 2019.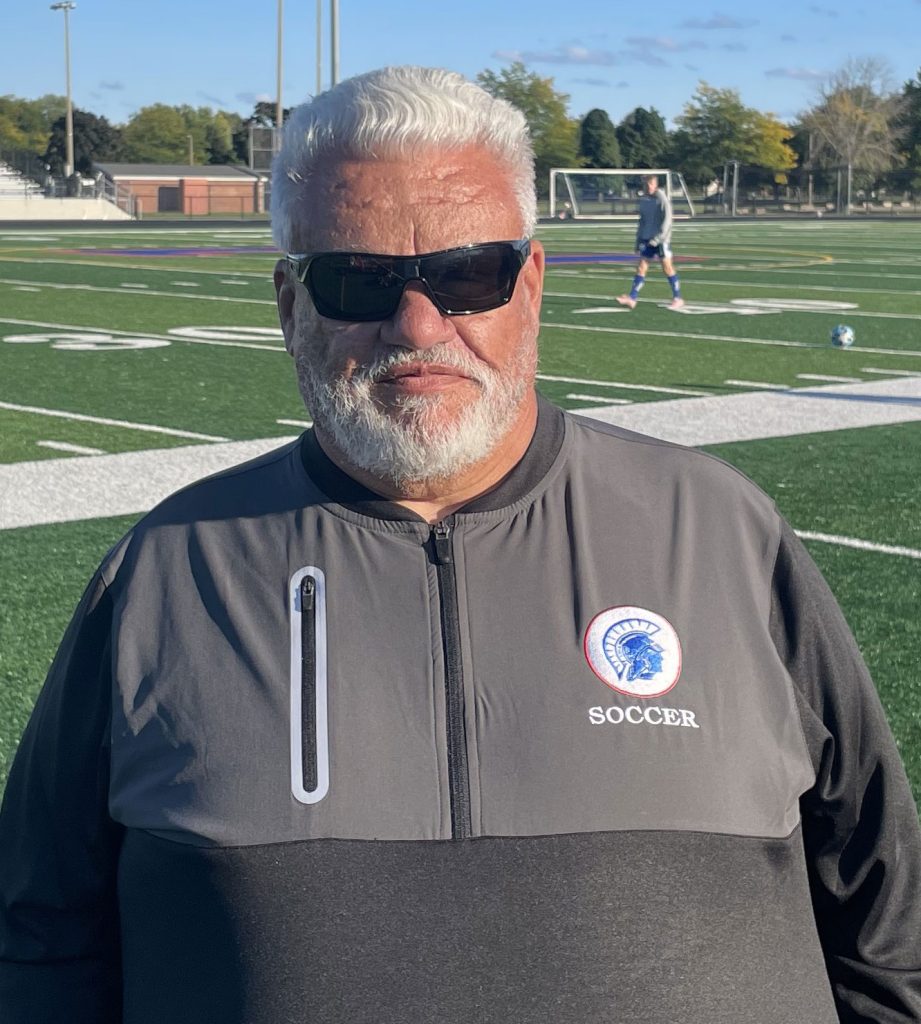 That year, the Trojans made the last of their eight State Tournament appearances in program history and the last under longtime boys head coach Chris Tindall, who stepped down following the season.
Rob Blascoe took over the boys program to succeed Tindall, and Tremper has continued its tradition of excellence, though the Trojans have fallen just shy of getting back to the State Tournament the last two seasons.
After getting a taste of state as a freshman, Chiappetta is aiming to get back there as a senior this fall in what represents his final chance.
"I obviously want to go to state again," Chiappetta said Thursday afternoon at Ameche Field during the Trojans' picture day. "That's my goal for the season."
Last season, Tremper got within one victory of the State Tournament before falling short in the WIAA Division 1 sectional final against state — and national — power Milwaukee Marquette, which went on to win the state championship with a 23-1-1 record.
With a wealth of varsity experience returning for this season, Blascoe — now in his third year — feels the Trojans have as good of a chance as ever to make it back to the State Tournament, scheduled for Nov. 3-5 at Uihlein Soccer Park in Milwaukee.
"We have 18 seniors on the roster right now, so we knew we were going to be experienced," Blascoe said Thursday. "Of the 11 that start, nine are seniors, and about eight of them have started since I've been here, as sophomores. So I knew that they were a cohesive unit, and there's a skillset and a hunger to do well, so I'm excited about that.
"… The goals are always incremental. Each game by itself, we'll go 1-0 in that game. Conference is obviously a goal, and regionals (are) a goal, and then getting to state would be the final goal."
Chiappetta said he knew going into the season that this team could be special.
"As a team, we're super connected, the perfect team, at the end of the day," he said. "We play for each other, and we're a very talented team, too."
Finding his offense
Chiappetta said his dad wanted him to try every sport growing up, so he also played basketball and baseball. But he stopped with those sports in middle school to continue with only soccer.
"I've been playing since I could ever touch a ball, pretty much, maybe like 2, 3 (years old)," Chiappetta said.
So why did he pick soccer over other sports?
"There's a lot you can do as yourself, but it's a team sport at the end of the day," Chiappetta said. "I've just always enjoyed it."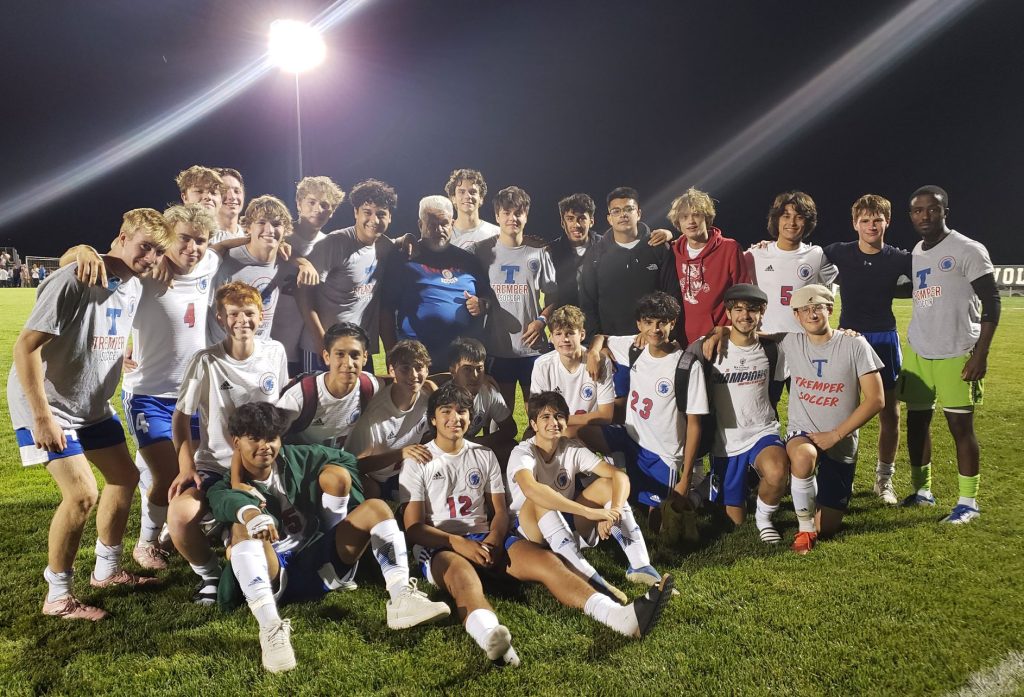 Chiappetta was obviously good enough to make Tremper's varsity team as a freshman, but he's become much more of a scoring threat as his high school career has progressed. After totaling 26 points (nine goals, eight assists) as a junior last season, Chiappetta was moved into more of a forward position this season.
"We felt like we needed a little bit more punch in the width of our attack," Blascoe said. "With his ball-handling skills, he's able to possess it and take defenders on and create something in the box.
"… I could tell there was a bit of discomfort when I first suggested it. But he's gone at it with everything, and he's getting results."
Indeed, Chiappetta had scored six of his 10 goals in the Trojans' last two games going into this weekend, including the amazing five-goal performance against Waterford.
"Just creating a lot of opportunities for me and my team, and I think my teammates have helped a lot with that, too, getting me the ball in places where I can score and get a couple goals," Chiappetta said of his recent scoring surge.
Future plans
Though he's not sure where at this point, Chiappetta said he plans to play soccer in college beginning next season, hopefully at the NCAA Division I level.
As for his career path, he said he'll "probably end up majoring in something (like) business or finance."
When asked if he thinks Chiappetta is good enough to play soccer at the next level, Blascoe said, "No question," and added that Chiappetta's character is just as impressive as his talent on the pitch.
"He's worked very hard at his craft and done all the things to put himself in that position," Blascoe said. "He's got a God-given ability, obviously. The best part, from my perspective, is that he's coachable. College coaches are looking for people that can come in and not only contribute with their skill and talent, but they also know, 'This is not going to be a problem child. This is going to be somebody that I can look to see be a leader some day.'
"And Daniel fits that bill."
But first, there's some business to take care of this fall, and Chiappetta aims to keep leading the Trojans on their hopeful destination.
"I think we've got to continue to play as a team and trust each other and listen to each other," he said. "If we do that, I think we can reach what we want to reach, which is going to state again."
"5 Questions with" Daniel Chiappetta
Favorite food? "My favorite food is actually pizza. It's kind of simple, but I like it. … Cheese pizza. I'm a simple guy." 
Favorite movie? "My favorite movie is actually 'Toy Story.' Probably the first one. I don't know why. I just watched it a lot when I was a kid and liked it."
Favorite musical artist? "I'd say Post Malone, actually. I listened to him a little bit a couple years ago, and I still do."
Favorite athlete? My favorite's definitely (Lionel) Messi."
Where do you see yourself in 5-10 years? "I hope to have just finished playing my senior season (of soccer) at college. Probably go find a job I like and then just be successful."