A majestic, nine-foot sculpture is the new centerpiece in Kenosha's Civic Center Park, where it will be on display as part of the Kenosha Community Foundation Arts Fund 2022-24 Sculpture Walk.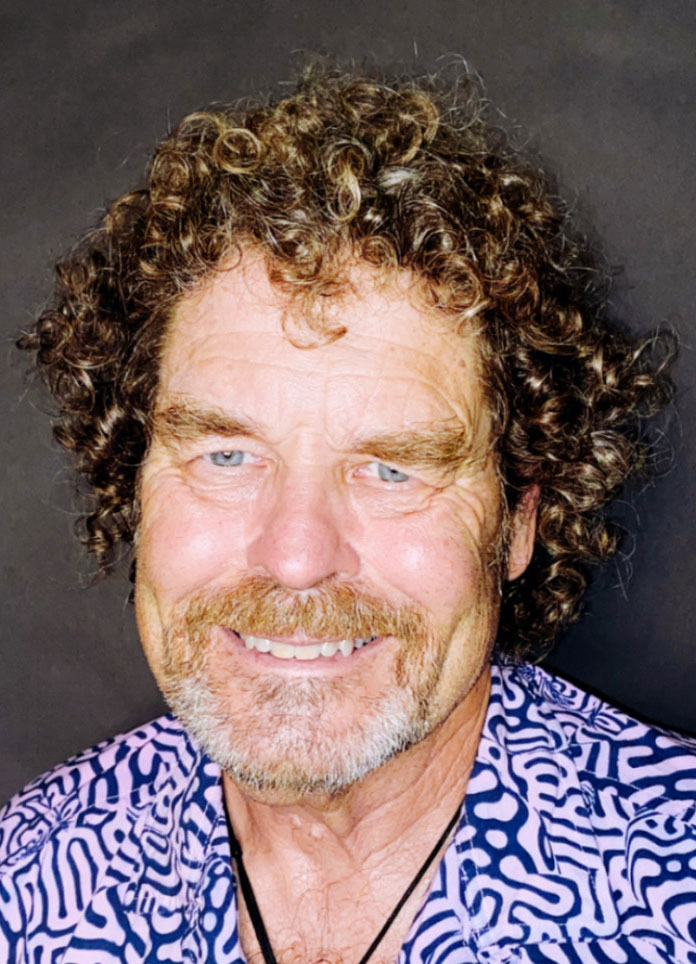 It's a Bruce Niemi creation called "Transition," a fitting name for many reasons.
The sculpture is a symbol of hope and promise in a Kenosha gathering point that gained national notoriety during the social unrest, rioting and protests of 2020.
For Niemi, the sculpture represents the start of a new chapter.
A second-generation artist who produced his first sculpture at the age of 12, Niemi's "Transition" marks the end of his 54-year career. 
The Bristol resident recently announced his retirement due to health reasons and intends to discover new hobbies — whatever those might be — preferably somewhere tropical with his wife Suzi Niemi.
"I've been very fortunate that so many people have been able to enjoy my work," said Bruce Niemi, who has been selected as the Kenosha.com Kenoshan of the Week. "It's been an honor."
Niemi, 66, suffers from heavy metal toxicity from decades of cutting, twisting and polishing stainless steel and bronze.
While he is undergoing treatment for the illness and hopes to reverse its effects, Niemi decided it's time to step away from sculpting.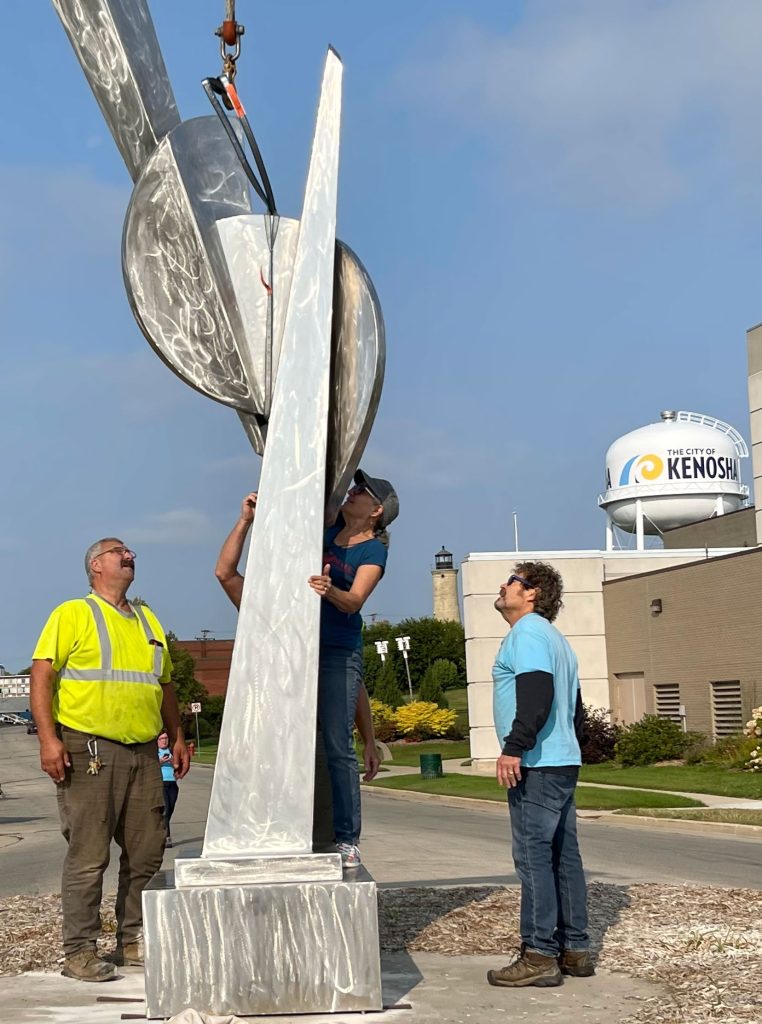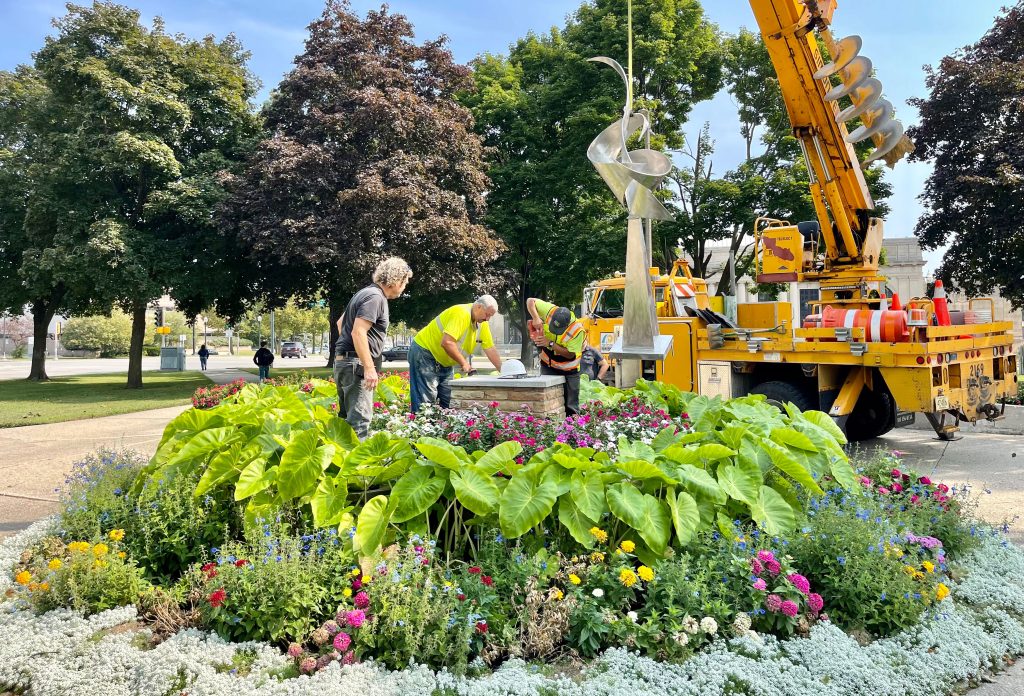 "This isn't meant to be a sad day," Suzi Niemi said during last week's sculpture installation. "(Bruce) can no longer do his work, but people will still be able to enjoy it."
Niemi does his own fabrication and cherishes the process from sheet metal to sculpture using welding, plasma cutting, grinding and an initial pinch roller.
He has 56 public sculpture installations — along with corporate and private collections — throughout the United States and Europe.
"Eternal Flame War Memorial" in Worth, Ill., was Niemi's first public sculpture and remains his largest — a 25-foot tower composed of five metal flames.
Born in Waukegan (Ill.) and raised in Gurnee (Ill.), Niemi was recently honored during one of his final installations at the 38th annual Sculpture in the Park in Loveland, Colo.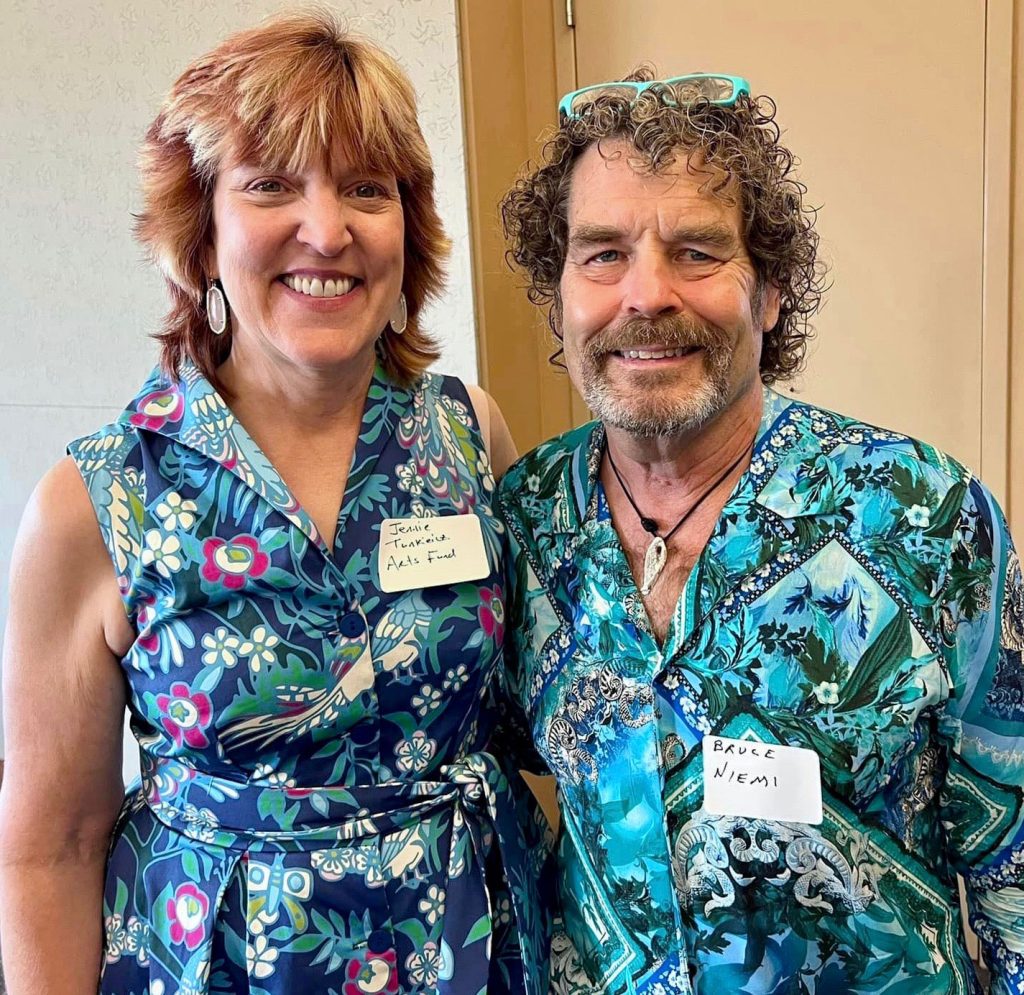 "Two artists came up to him and told him how influential he was in their careers and that he really inspired them," Suzi Niemi said. "It meant a lot to (Bruce). He just works. He doesn't pay attention to that stuff."
Niemi's "Free to Fly" is mounted in front of the Somers home of Jennie Tunkieicz, former Kenosha County Chief of Staff.
Tunkieicz surprised her mother, Mary Tunkieicz, with an early birthday present on Tuesday (Sept. 20). It was Niemi's original maquette (a French word for scale model) of "Free to Fly."
"Bruce's sculpture that sits in our front yard means a lot to our family," said Jennie Tunkieicz, a member of the Kenosha Community Foundation Arts Fund. "His pieces are always so inspiring.
"We have been so fortunate to have his vision, his artistry and his presence as an instrumental part of the art committee, but also to have his work showcased throughout Kenosha County. It's been wonderful having him a part of his community."
Sculpture Walk project manager Natalie Strohm said she hopes to make one of Niemi's sculptures a permanent fixture in Kenosha.
"Whether it's on the Sculpture Walk or other areas, just somewhere would be great," Strohm said.
Niemi's work has injected an uplifting, positive presence in the community. His work ethic, kindness and faith is what others will remember.
"He's got the biggest heart," Strohm said. "He's genuine. When you have a conversation with him, it's very meaningful. I feel so relaxed around him. He appreciates everyone for who they are and what they do."
NOTE: To nominate a Kenoshan of the Week click here or email Andrew@Kenosha.com.