One of the most popular jewelry designers on the market today is making an appearance in Kenosha this weekend.
Which also marks a return to her hometown.
Presented by downtown Kenosha bookstore Blue House Books, Kendra Scott, born in Kenosha, is appearing at Upper East, 622 58th St., on Sunday (Sept. 25) from 11:30 a.m. to 2 p.m. Scott will meet fans and customers as she makes a stop on the book tour for her new memoir, "Born To Shine: Do Good, Find Your Joy, and Build a Life You Love," officially released on Tuesday (Sept. 20).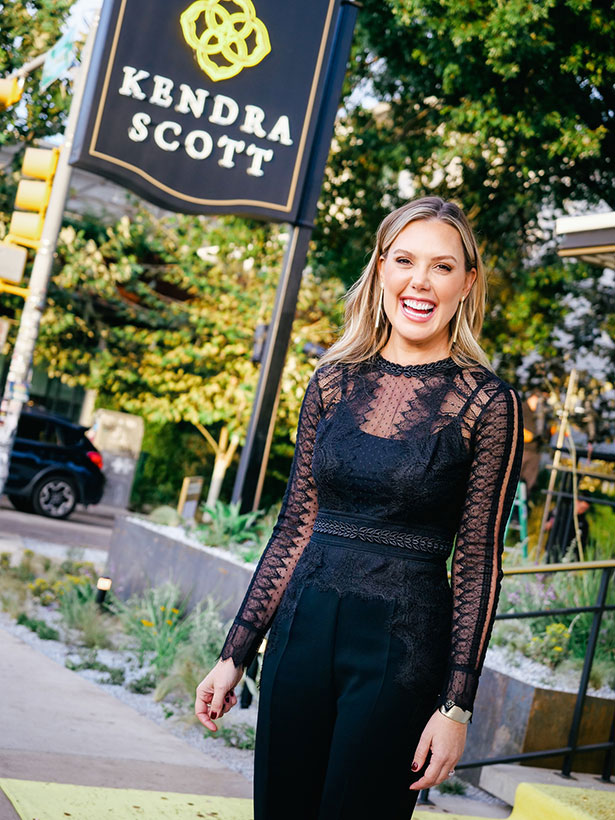 Tickets for the event must have been purchased in advance. They are now sold out, according to Blue House Books owner Sam Jacquest.
Scott, who started her business in 2002 out of Austin, Texas, has developed into an iconic American fashion designer and is now the executive chairwoman and designer of her own massively successful jewelry company, Kendra Scott LLC.
In 2017, Scott was named Ernst & Young's Entrepreneur of the Year in the Consumer Products and Retail category.
Humble beginnings
Today, Scott's jewelry — marketed as a high-quality product that's still affordable for average people and families — is well-known just about everywhere.
"I've had a love of natural gemstones and noticed a 'white space' in the jewelry market for quality stones and styles at an affordable price," Scott says on her website. "So, I decided to create them myself."
Scott was born in Kenosha on March 27, 1974. After moving with her family to Houston, Texas, at age 16, she eventually opened her first business, The Hat Box, which — as the name suggests — specialized in hats.

According to a profile on Scott by Entrepreneurs' Organization for Inc.com, she was inspired to start The Hat Box while visiting her stepfather, hospitalized for brain cancer, and meeting women with chemotherapy-induced hair loss who were seeking hat options.
Though that business did not ultimately pan out, Scott started making jewelry on the side. When The Hat Box closed, Scott's savings were wiped out, but people kept asking about her jewelry. So, after her first son was born, she spent $500 on materials to make jewelry, put her months-old son in a carrier, placed her jewelry in a wooden tea box she'd gotten as a wedding present and went out to sell it.
Scott was able to methodically build her brand and navigate through the treacherous waters of starting a business, opening her first jewelry store in 2010 in Austin. That year, she also launched her e-commerce business and her brand's famous Color Bar customization option, which today has helped Scott's business grow to over 120 standalone stores with more than 3,000 employees and a valuation at more than $1 billion.
Philanthropic efforts
As her business has rocketed into the stratosphere, Scott — who now has three sons — has remained passionate about women's and children's causes, starting the Kendra Cares Program in 2015.
According to Scott's website, "Kendra Cares is our creative program that brings the magic and joy of our Color Bar to pediatric hospitals across the country, giving patients and their caregivers a break from their every-day to design their own piece of customized jewelry at no cost."
The business has partnered with Dell Children's Medical Center of Central Texas with the Kendra Scott Child Life Events Center, which aims to "fulfill the need for a permanent on-site space where pediatric patients can have a place to take their minds off medical treatment and enjoy play-time."
After starting in one children's hospital, that philanthropic endeavor has expanded into a Creative Arts Program at over 30 top-ranked pediatric hospitals across the country.
'Born to Shine'
Scott and her company have remained true to a founding philosophy of "Family, Fashion and Philanthropy."
Her new memoir and her book tour highlight her humble beginnings and how she built her company, but more than that, the book is dedicated to spreading the message that nobody has to be perfect to be happy and successful.
Let a description of "About to Shine" from Blue House Books' website tell you:
"For 20 years, Kendra Scott built her eponymous jewelry company from a hobby and an idea into a company worth more than a billion dollars, creating beautiful and affordable pieces with signature-cut natural gemstones packaged in a sunny yellow box. By any measure, she's the woman who has it all: a self-made billionaire, a generous philanthropist and a mother of three with a squad of strong female friendships. Sounds pretty perfect, right?
"But perfection is a myth that doesn't serve any of us. A myth that encourages us to assume that we know what other people are going through, to judge each other on appearances and reputations, to present the best versions of ourselves and pretend like we've got it all together even when everything is falling apart. Perfection isn't just a lie, it's exhausting, and Kendra is tired of it.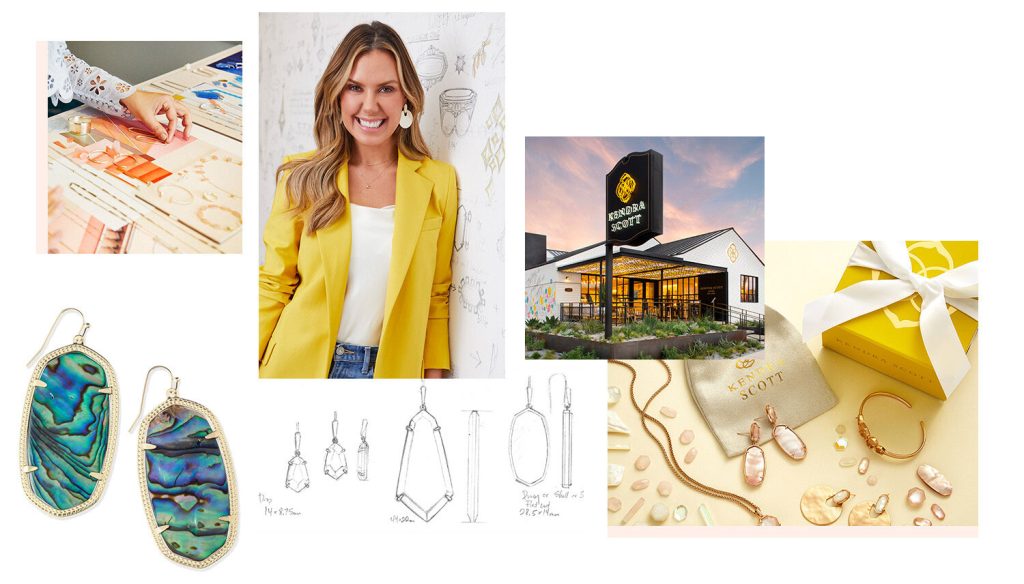 "In this vulnerable, wise and laugh-out-loud book, Kendra takes us on a journey of personal stories and hard-earned life lessons, from her humble beginnings as an awkward, bullied young girl in small-town Wisconsin to launching a business in her spare bedroom with $500. With every pitfall, misstep and failure, Kendra builds a life – and a career – rooted in joy, purpose and doing good, a life she wants for every reader.
"With heart and humor, Kendra reminds us that not all that glitters is gold, and that there is no level of success that can insulate you from what it means to be a human being: that life is as messy as it is magical, that bad things happen to good people for no good reason, and that a good life does not mean a perfect one."