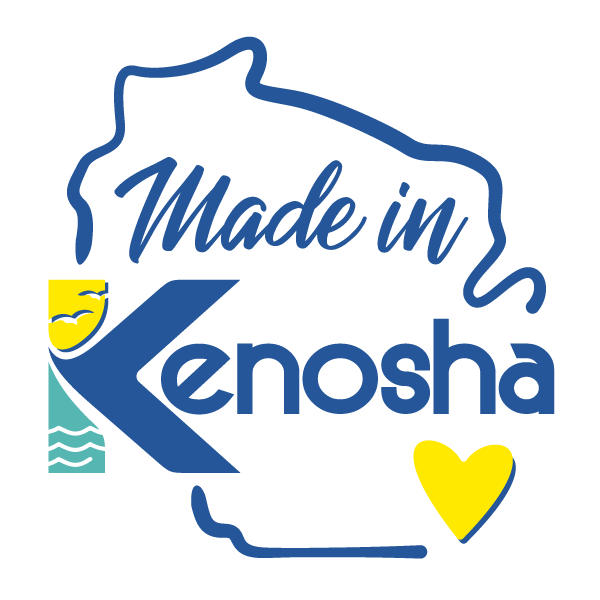 It might seem impossible in the current political climate of incessant bickering, but Kenosha native Clete R. Willems — who has much experience in Washington, D.C., and international affairs — figures a look at his hometown is all one needs to realize there's a pragmatic solution to all this partisan fighting.
If Packers and Bears fans can live side by side in harmony in Kenosha, then why can't Democrats and Republicans do the same in Washington?
Sure, perhaps Willems — a 1998 graduate of Tremper High School — makes this analogy in jest, but he's an international trade expert who currently works in Washington, D.C., for the high-powered law firm Akin Gump Strauss Hauer & Feld and knows first-hand the headaches caused by stubborn partisanship.
Yes, Willems acknowledges that his political affiliation is Republican and that he worked in the White House under the administration of Donald Trump. However, he considers it his mission to promote and shape policy, not politics — his wife is a Democrat, after all — and doesn't believe that either party possesses a monopoly on what's best for the United States.
So that's where the reference to his Kenosha background and the bipolar yet harmonious relationship between its two favorite NFL teams — for the record, Willems is a Packers fan — quite accurately serves as a guidepost for his political morals.
"Kenosha did shape a lot of who I am," Willems said in a recent phone interview. "I think my sort of pragmatic attitude comes from the way I was raised and where I was raised.
"We're just trying to get along. We had to deal with Bears fans every day."
Becoming a lawyer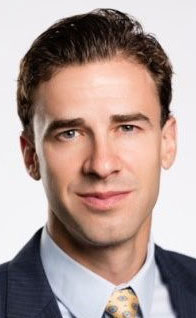 Willems' journey to expertise in international trade and his entrance into the halls of international power began with a patriotic message from his father, also Clete Willems, who practiced law in Kenosha himself and was once president of the Greater Kenosha Development Corporation, the predecessor to the Kenosha Area Business Alliance.
At first, however, the younger Willems planned to pursue a career in engineering, not to follow his father's footsteps into practicing law.
"My dad was a very influential figure in my life," the younger Willems said. "He was a lawyer, and I sort of resisted that, but he did have a strong influence over me.
"I remember growing up, I was always good at math, so he sort of pushed me toward engineering. And he really gave it, like, a patriotic angle. He said, 'Look, America's falling behind China and the Chinese. You're really good at this, so go do it, son.'"
Willems, who was also a standout cross country runner at Tremper and competed in the Wisconsin Interscholastic Athletic Association Division 1 State Meet twice — placing fourth as a senior in 1997 — attended the University of Notre Dame, where he majored in chemical engineering.
Willems ran track at Notre Dame, too, before injuries ended his athletic career. He graduated from Notre Dame in 2002 and stayed with his major throughout, but by that time, he was interested in a different career path.
"I finished up as a chemical engineer, then I immediately looked for jobs that were not in chemical engineering," Willems said.
He recalled thinking then, "I really want to do something more directly, sort of applicable to peoples' lives that I know I could try to have an impact (on). Maybe I'll try to go into government."
Working for Paul Ryan
Late in 2002, Willems began working for Rep. Paul Ryan of Janesville, at the time a rising Republican star in Congress who later served as Speaker of the House and was the vice-presidential running mate for Mitt Romney during his presidential run in 2012.
But that came later for Ryan. When Willems began working for him in 2002, Ryan was still a relative newcomer to Congress.
"I liked what he had to say, I thought I might agree with him," Willems said. "So I basically just said, 'Can I work for your office?'
"They basically hired me as an intern out of college. I was literally the newspaper guy. My first job for him was to get all the newspapers in the district, clip out all the articles that talked about him and put them in a binder for him."
Willems also drove Ryan around Washington, D.C., and started absorbing things from the congressman.
"I fell in love with, I would say, policy more than politics," Willems recalled. "… I would hear him speaking to people at town halls and trying to explain to them the issues he was working on and what he was trying to do.
"Working with a guy like that, his heart's in the right place and he's doing it for the right reasons. I just said, 'Look, how can I get to D.C.?'"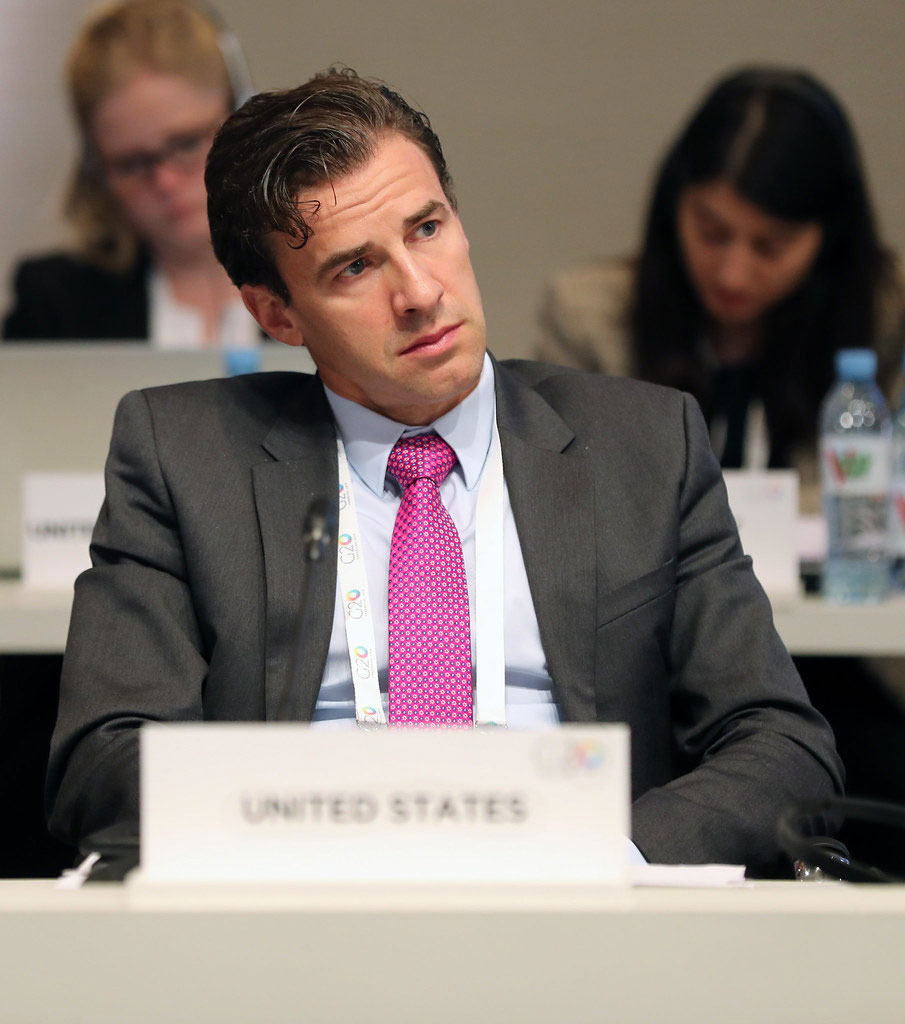 While working for Ryan, Willems began attending night classes at Georgetown University Law School in Washington, D.C., where he would earn his law degree in 2008, graduating cum laude.
In the meantime, Ryan promoted Willems to a legislative assistant position in Washington. With the U.S. then in the immediate aftermath of 9/11, Willems said Ryan was seeking ways to engage economically and form constructive relationships with countries in the Middle East.
That was Willems' introduction to international trade.
"The first day I was really working on international trade, I just said, 'This is what I want to do for the rest of my life,'" he said. "I really got a passion for it. To me, what's appealing about it is a way to help our country, but also a way to sort of build bridges with partners and allies around the world and help everyone's economic well-being."
All the while, Willems was working toward his law degree at Georgetown, with a focus on international economic law.
"It was really tough," he recalled. "Basically, I went to work like 8 to 5, then I went to law school from 5:30 to 8:30, then I would go home, work out, start studying, then make it to bed by maybe 2.
"It was a tough couple years, but at this point in my life, I was thriving, because I was doing something I love. If you're doing something you can love, there's no limit to how hard you can work and how much energy you can put in."
Eventually, Ryan became the top Republican on the House Budget Committee, so Willems was put to work on the budget. He found that wasn't quite his passion, however.
"I don't want to say I got in a rut, but I realized I didn't like budget as much as I liked international trade," Willems said. "So I wanted to get back into that."
But Willems can't stress enough that he's not a partisan guy, or as he calls it, a "bomb thrower." When Barack Obama, a Democrat, became president in 2008, that meant Ryan's party — and the one Willems worked for — was now the minority one in Washington.
And for the minority party in Washington, fighting back becomes the priority and shaping policy takes a backseat. Willems was not particularly interested in that part of politics, so it was time to change direction.
"It just wasn't my vibe," he said. "I wasn't doing trade. And so I said to Paul, 'Look, I'd love to try to transition into something in government where I'm working on the things that I love, and I'm sorry this means that I have to move on.'
"He was totally supportive. He helped a little bit, and I sort of worked it myself, and I ended up landing a job at the U.S. Trade Representative's office."
Moving to Switzerland
It was then that Willems received incomparable job experience, as he moved to Geneva, Switzerland, where the World Trade Organization is located, to work on international trade agreements for the USTR during the Obama Administration.
"I went over there, and it was amazing," Willems said. "I was a young lawyer, and I was negotiating trade agreements and litigating trade disputes."
He said he would stand before an international tribunal, similar to a court, and get to say, "On behalf of the United States, here is what we think."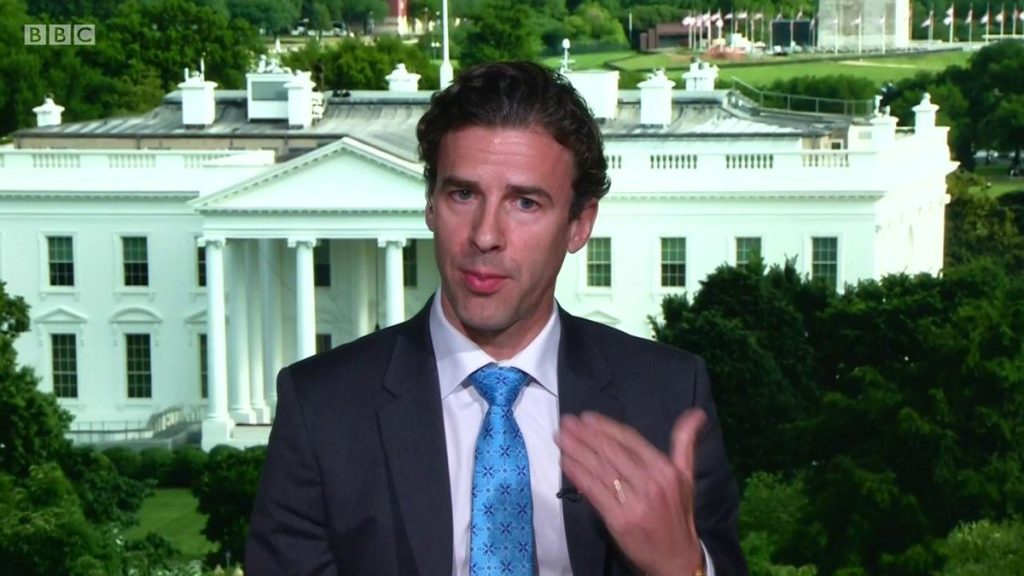 "As a young lawyer, that's so gratifying and so empowering," Willems said. "You're so proud of being able to fight for your country."
And it mattered not to him that a Democrat was president at the time.
"It suited me just fine, because I was fighting for America, really trying to help America," Willems said.
He also learned a lot about different countries and cultures, obviously a must in developing international trade policies.
"Every single day, I'm engaging with people from Japan, people from China, people from India, different countries in Africa," Willems said. "You have this sort of worldly exposure that you just can't replicate, and you sort of learn to appreciate everyone's customs and cultures.
"That was just a fantastic learning experience in just sort of how to operate as a diplomat and be able to really relate to and get along with everyone in the world."
But work wasn't the only unique experience Willems had in Geneva.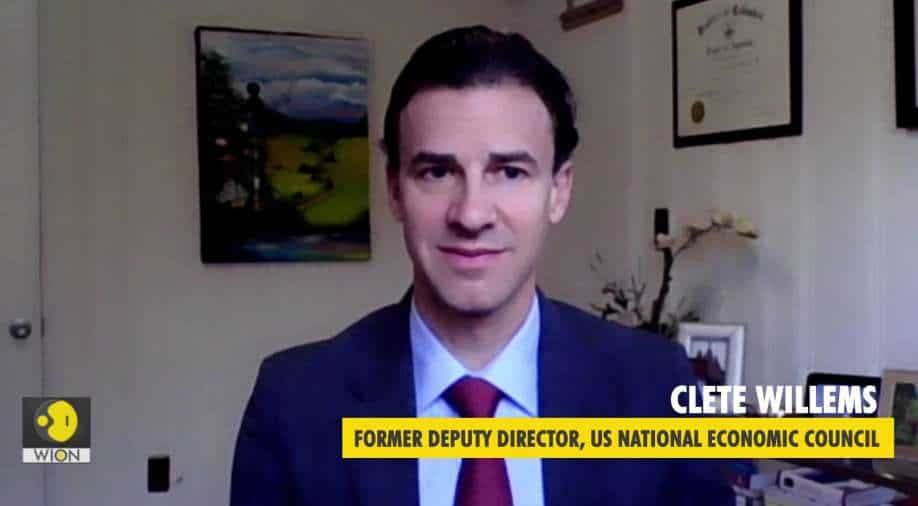 He got married in 2013 at a Swiss courthouse to Lisa Scheible, also a Kenoshan who graduated from Tremper in 2000. Willems said he actually met his future wife at a wedding back in Wisconsin. Their relationship began to grow, but she was living in San Francisco and he was in Washington, D.C., at the time, so they were unsure how they would proceed.
When he got offered the job in Switzerland at the WTO, Willems said he had the solution.
"I was like, 'Hey, you want to go to a neutral country?'" Willems recalled. "We moved to Switzerland together. She moved from San Francisco, I moved from D.C., and it was like, 'Well, sink or swim.'"
And, probably needless to say, there were plenty of recreational opportunities in Geneva.
"It was like living on vacation," Willems recalled. "It was like, 'Hey, do you want to go to Italy, France or Germany this weekend?' It was just amazing.
"I used to tell people when I lived in Switzerland, going to France is like going to Illinois, going to Germany is like going to Indiana and going to Italy is like going to Michigan. It was awesome."
Back to Washington
There was one reality, however, that Willems couldn't escape while working overseas.
He wasn't really part of the decision-making process or really influencing policy in Washington. To do that, you have to enter politics, no matter how reluctantly.
With a new president set to be elected in 2016 as Obama's second term came to an end, Willems saw an opportunity to get more involved in policy and Washington decision-making. He had to go back to the U.S., and he had to be part of a Republican administration.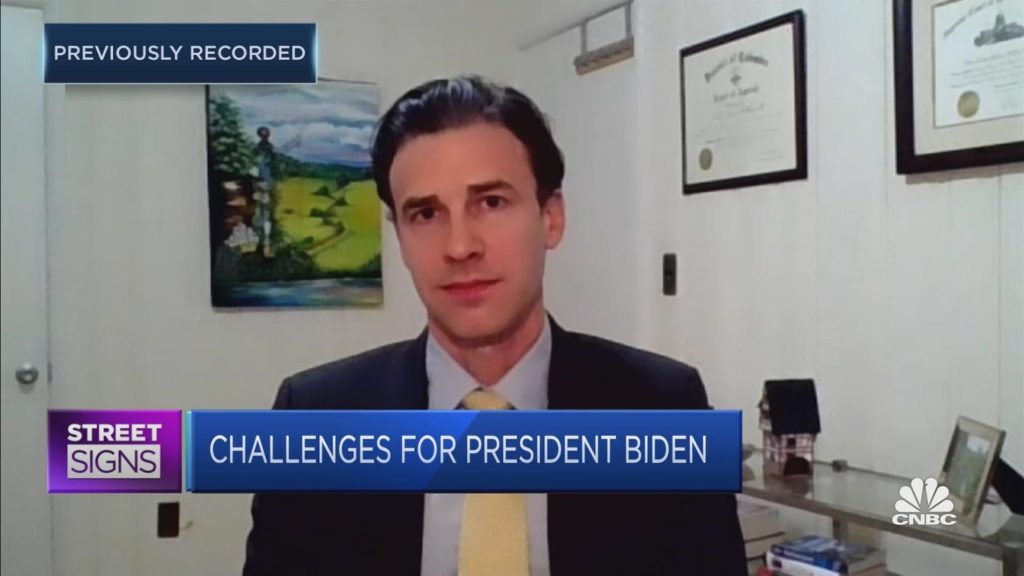 "I was a non-political official," Willems said of his role in Geneva. "But with non-political jobs, you can only ascend so far. All the best jobs, all the most influential jobs, all the jobs where you can make the biggest difference, are political.
"And so I knew that if I wanted to really try to help my country, I needed to eventually transition into a political appointee job, and I wasn't going to be able to successfully do that in Geneva."
Then, with sort of a rye laugh, Willems acknowledged that, at the time, he didn't know who would be the next president.
"I had no idea that Donald Trump was going to be the Republican nominee," he said.
Working for Trump
First, Willems is straightforward about Trump, one of the most controversial figures in U.S. history and a man who evokes strong feelings one way or the other.
Willems knew that going in, and, as a matter of fact, his wife wasn't especially thrilled about the idea of him working for Trump.
Like Packers and Bears fans in Kenosha, Willems and his wife, Lisa, live with a harmonious rivalry in their household.
"She didn't really want me to work for the president," Willems admitted. "To put the cards on the table, she's not a huge fan of President Trump. We have a bipartisan relationship. My wife's a Democrat.
"… She was not thrilled with me working in the White House. She said to me, basically, 'Look, I really don't support the president, but I know this is important to you, and I know you can do some good there.'"
Indeed, that's where Willems' own motivations for working for Trump lied.
Trump's personality and controversial features aside, Willems saw working for the president — any president — as an opportunity he couldn't pass up.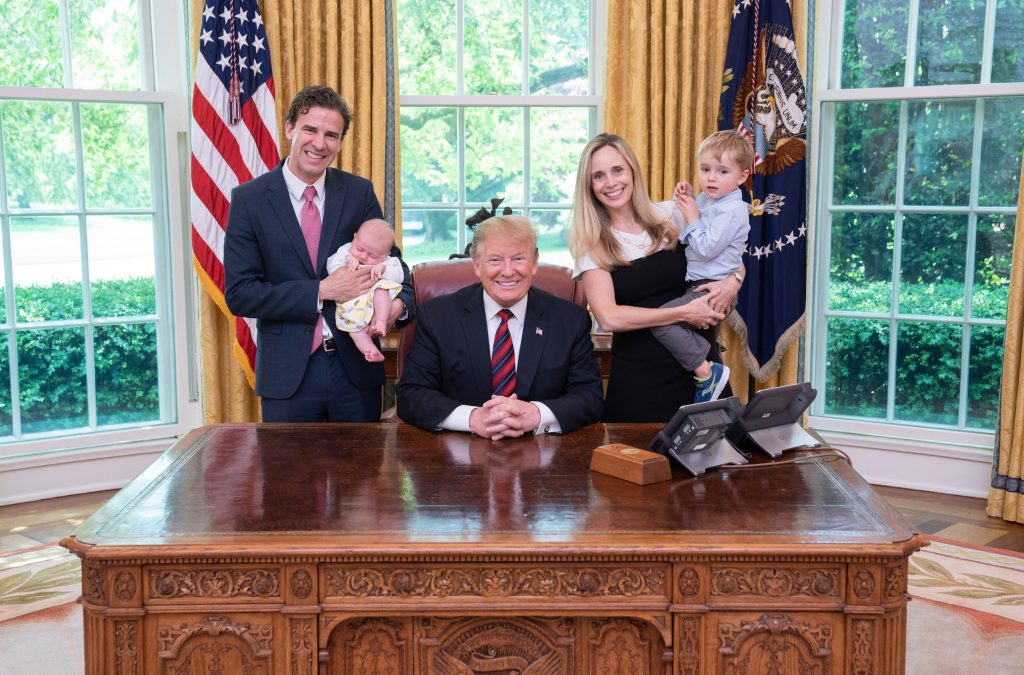 "My service was to the United States of America," Willems said. "If you have the chance to go help the President of the United States make better decisions and help the country, I think you'd be crazy not to take the opportunity, and that's the way I felt about it."
In his audition for a role in the administration, Willems was taken into the Oval Office to introduce himself to Trump and talk about his priorities for economics and international trade.
"I will remember like it's yesterday, my first time walking into the Oval Office," Willems recalled.
"… You walk into the Oval Office, you've seen it on TV, the lights are bright. This guy you've seen on TV a thousand times just sitting there at the desk, 'Oh, it's Clete Willems from Kenosha.'"
And Willems actually referenced his hometown when discussing what shaped his views and policies.
"I told (Trump) the truth, which was, 'Look, I'm from Kenosha, Wisconsin,'" Willems said. "'I saw firsthand the impact that trade had on our community. It used to be really strong when my grandparents worked at General Motors. All that manufacturing left our city, and I'd love to try to help you help get that back.'
"And he loved it, and (I said), 'I want to help you work on China.' We had a pretty good rapport, and then it was off to the races."
Major negotiations
Beginning in 2017, Willems had a major role in Trump's White House, serving as Deputy Assistant to the President for International Economics, Deputy Director of the National Economic Council and as part of the National Security Council.
He discusses his time in the White House with enthusiasm and great detail, but the most obvious thing one can tell is the pride Willems takes in the policy decisions he helped shape there.
He was a key negotiator with foreign governments and bodies, including China, the European Union, the United Kingdom, Korea and Japan. As anyone who follows international affairs in recent times knows, the economic relationship between the U.S. and China is one of the world's foremost issues, and Willems had a big hand in shaping policy on that.
"I will say, what I really liked about (Trump), and what I think is still one of his greatest strengths, is his willingness to question conventional wisdom, his willingness to do big and bold things, especially when it came to China," Willems said.
But he also said one of his roles was to "smooth over the rough edges" of Trump's policy.
Willems was the lead U.S. negotiator at multilateral summits, referred to as the president's "sherpa" at such events. He served as the lead negotiator at the G-7 and G-20 summits and at the Asia-Pacific Economic Cooperation (APEC) Forum.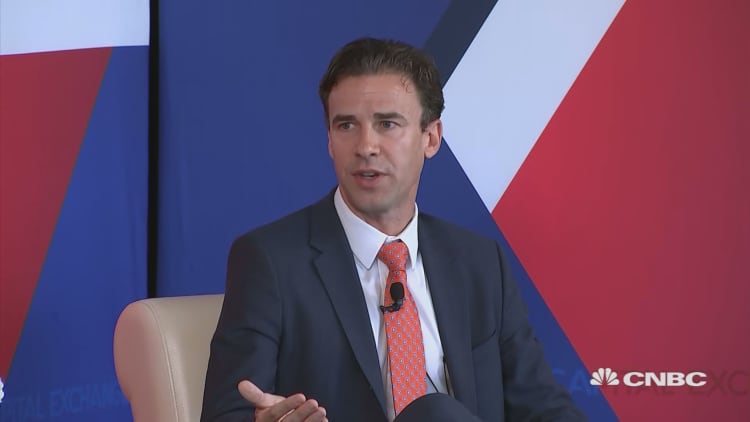 At such events, Willems said he often had to curb Trump's impulse to pull out of international trade agreements, advising him rather to stay in them, re-negotiate them and make them more favorable to the U.S.
As an example, Willems said convincing the president to not pull out of the U.S-Korea Free Trade Agreement was one of the most important things he felt he accomplished during his time at the White House.
"When I think of something that would not have happened without me in the White House, that's one of the things that I think about," Willems said.
"… He was very close to pulling out of the Korea Trade Agreement, and I was able to convince him that that was a bad idea."
Willems also cited helping to create the U.S. International Development Finance Corporation, which "partners with the private sector to finance solutions to the most critical challenges facing the development world today," in 2018 as another of his major White House achievements.
When asked if he could relate any stories of meeting other international world leaders, aside from Trump, Willems did recall an encounter with Emmanuel Macron, President of France.
As Trump's "sherpa" and the lead U.S. negotiator at the G-20 Summit in 2018 in Buenos Aires, Argentina, Willems said he faced significant pressure to get a deal done favorable to the U.S. At the G-7 Summit the previous summer, Trump had caused international friction when he ripped up the agreement and walked away.
"I was under a tremendous amount of pressure," Willems recalled of that G-20 Summit. "On one hand, to deliver a deal so that we wouldn't sort of have this international rift.
"Then, on the other hand, I was under a tremendous amount of pressure to hold the line, like, 'The U.S. needs to be strong on all these different issues. We don't want to get bullied, so don't just cut a deal. If you've got to walk away, walk away.'"
After staying up all night for three nights, Willems was able to get a deal done, which greatly pleased Macron's representative from France.
"Right after we finished, the French 'sherpa' — he's now the ambassador to the U.S. — he grabs me, and he's like, 'Come here, come with me. I want you to meet our president,'" Willems said. "And he takes me up to Macron, and he goes up to Macron, and says, 'I just want you to know, this is the guy who made this possible.'
"And Macron says to me, 'I'm really happy that we were able to reach an agreement and we were able to get that done. It's great for our relationship.' I hadn't slept in like two days. I wish I kind of remembered it better. It was like, 'Oh yeah, this is awesome. I get to hang out with Macron.'"
Moving to Akin Gump
After working in the White House for a little over two years, family obligations prompted Willems to move out of a political role, at least for the time being.
He and Lisa now have three young children, son Julian, 5, daughter Mikaela, 3, and son Brady, just under 1.
Willems said he and Lisa had agreed that once Mikaela was born, having two children would make it too difficult to work the highly stressful 80- to 90-hour workweeks required of him in the White House. So it was time to move on.
Fortunately, with all his high-level experience, it's not like Willems was going to have a hard time finding his pick of jobs in the private sector. So he wound up at Akin Gump, a place that suits Willems' talents and passions very well.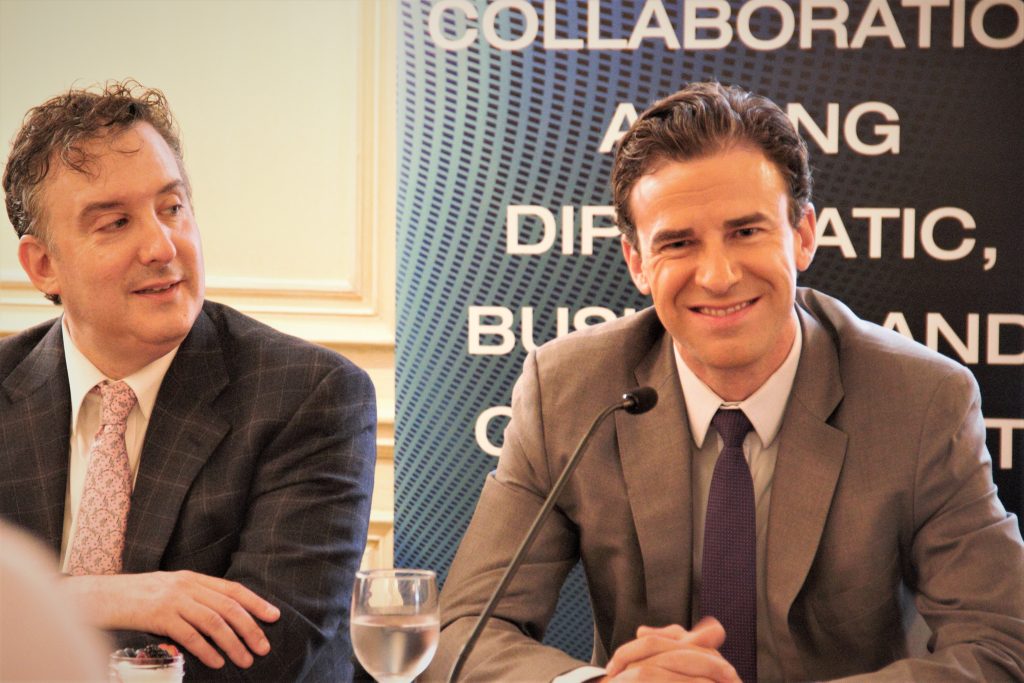 Willems said he has three main focuses at Akin Gump.
First, he helps in lobbying, strategy and consulting with U.S. companies involved in trade with China. That includes companies in burgeoning fields essential to current affairs, such as synthetic biology, technology, pharmaceuticals and semiconductors.
Second, Willems applies his knowledge to help investors and financial firms understand what's happening in Washington, D.C., so they can better navigate financial waters.
Finally, and the task that gains Willems the most public attention with Akin Gump, is he tries to be, as he puts it, "an influencer when it comes to trade policies." That means doing the rounds in the media to share his expertise, a job he said he was adequately prepared for by watching one of his mentors in the White House and a man well-versed in media circles, Larry Kudlow.
If you Google Willems' name, you'll find all sorts of references to newspaper articles he's been cited in and interviews he's done on TV. In fact, just on Sept. 9, Willems made an appearance on CNBC's "Squawk Box Asia" to discuss the U.S.'s favorable attitude toward Taiwan joining the Indo-Pacific Economic Framework (IPEF).
"I wanted to go somewhere where I believed in my clients, that ideologically I felt comfortable with my clients and the language that they used," Willems said of joining Akin Gump and his current work in the media. "At the same time, I wanted to go somewhere that gave me a platform where I could do things on the side, and I could write papers, and I could go on TV and advocate for positions that I believed in.
"… So Akin Gump was really the perfect platform for me, because they are pretty centrist in the trade world, and they generally work with U.S. multinational companies who have problems in the world and want help (solving) those problems."
Indeed, Willems is thriving in his role at Akin Gump, though he said of course he'd be open to returning to a political appointee role in a Republican administration sometime in the future.
In the meantime, Willems and his wife try to get back to Kenosha to visit family every so often, though both their parents have moved to Florida, so Willems said they don't go back to Kenosha as often as they did in the past.
No matter where he is in the world, however, Willems said home is never far from his heart. The famous "Midwest friendly" attitude and the patriotism instilled in him from a young age have formed the bedrock for Willems' principles, which keep him devoted to a much higher cause than any specific political party.
"There is nothing as fulfilling as saying, 'My client is the United States of America, and I wake up every morning trying to help America,'" Willems said. "That is where, at the end of the day, my passion lies."