Gaby Salgado was taking one of her regular morning walks along the lakefront late last month when she received some exciting news.
The Bradford High School senior was announced as a recipient of College Board's National Hispanic Recognition Award.
College Board's four national recognition programs, for African American, Hispanic, Indigenous and rural/small-town applicants, award academic honors to underrepresented students, who are selected because of outstanding performance on the PSAT/NMSQT, PSAT 10 and/or AP Exams.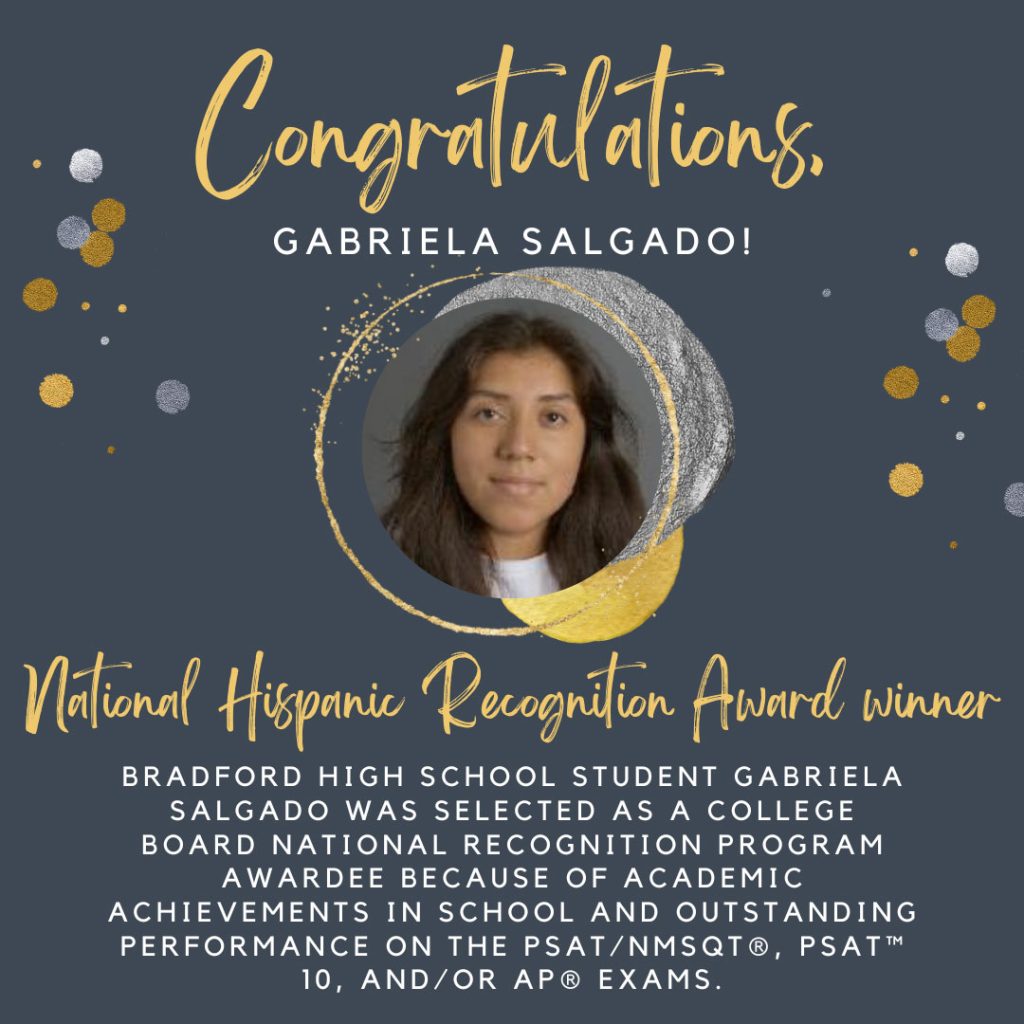 Salgado, who has taken AP classes since her freshman year and passed her exams, was a candidate for the honor.
"I didn't know if I was actually going to win the award," Salgado said. "I just blindly filled out the application. They pick people who really deserve it, so I didn't know if I was going to qualify."
A few months later, the good news appeared on the Bradford website and Kenosha Unified School District Facebook page. Salgado was bombarded with messages from friends and well-wishers.
"My AP U.S. History teacher (Megan Winget) was the one who originally got the email at 8 a.m.," Salgado said. "She was very excited for me. She was trying to spread the word. That was an unbelievable part of my 10 a.m. walk along the lake."
In recognition of her honor, Salgado has been selected as the Kenosha.com Kenoshan of the Week.
"Gabriela is a great student and representative for Bradford High School," principal Brian Geiger said.
Born in Illinois, Salgado spent most of her childhood in Twin Lakes before moving to Kenosha six years ago, where she has thrived at Bradford.
A member of the National Honor Society, Salgado has been involved in Student Government and the DECA, Environmental and Latino Empowerment clubs. She was also a member of the swim team.
"When I was younger, I wasn't that much of a scholar," Salgado said. "Once I came to Kenosha in middle school, I really liked how the environment was set up, which made me more comfortable to really be myself and study and do what I wanted to do.
"That helped me prepare for high school. Now I would say that I am very studious. There are some classes that do come easier for me — but more analytical ones, like math, that really don't come as easy — but I try to work hard and get that good grade."
With National Hispanic Heritage Month being celebrated from Sept. 15 to Oct. 15, Salgado is appreciative of what it means to her heritage to be named a National Hispanic Recognition Award winner.
"When I was younger, I wasn't very proud to be Hispanic," Salgado admitted. "Moving to a more diverse community where I was able to interact with more people like me, that really helped me come out of my shell and be proud of who I was.
"Winning this award is a big milestone of how far I've come to really express that I can be myself and really be on terms with who I am and where my parents have come from. This award has made me go, 'Wow! I'm a Latina. I can do what I set my mind to do.' I was very proud. My parents were proud."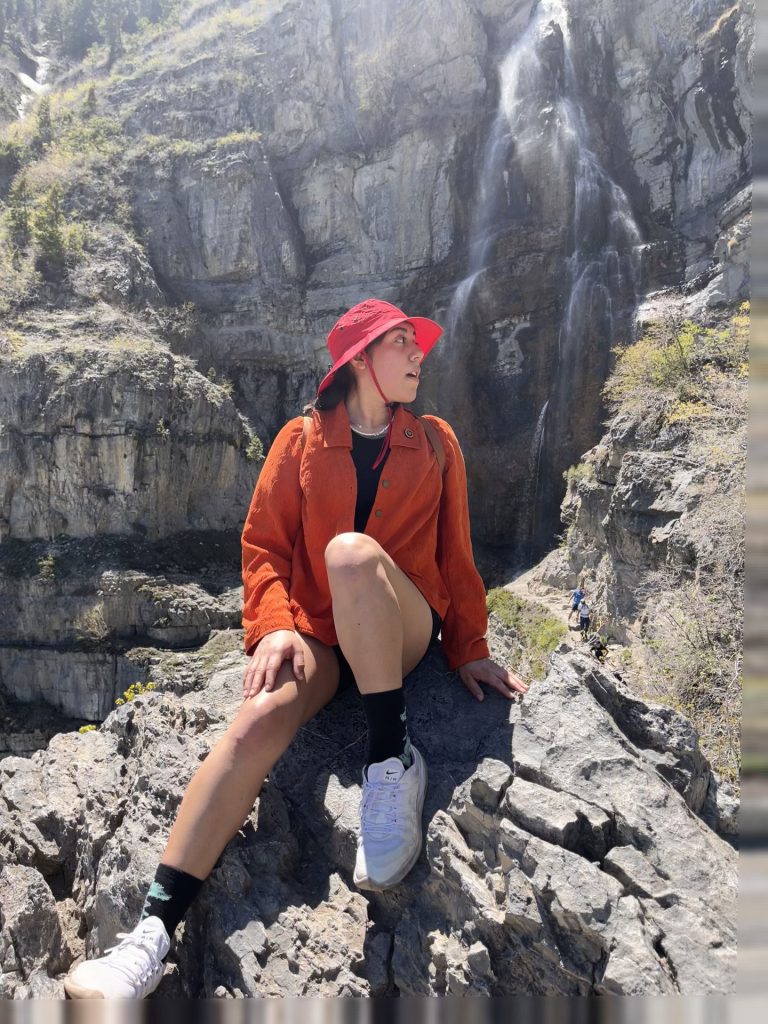 As for the future, Salgado wants to study political science and go on to law school, after which she hopes to be an immigration lawyer.
Wearing a Northwestern University crewneck sweatshirt during a recent interview, her top college choice is no secret. Other schools she's considering are the University of Illinois Chicago, University of Wisconsin-Madison and UC San Diego, although "I'm too connected to my family to move somewhere really far away," she said.
A role model to younger students, Salgado was quick to offer advice.
"Do what you want to do — not what your friends or other people want you to do," she said. "See what clubs and activities you want to do. You don't have to do all of it. You don't have to compare yourself to the smartest person in your grade.
"Just really try to be yourself. That was something that I struggled with. What works for me is focusing on myself and not what other people are doing. Do what you think you can handle and that will work out best in the long run."
NOTE: To nominate a Kenoshan of the Week click here or email Andrew@Kenosha.com.