The Restaurant:
Union Park Tavern, 4520 8th Ave., is a local watering hole famous for fish fry and great live entertainment.
The Featured Dish:
Pork Schnitzel Sammich — A hand-pounded pork cutlet breaded and fried. Served on a bun with lettuce, tomato, onion, choice of side and a pickle.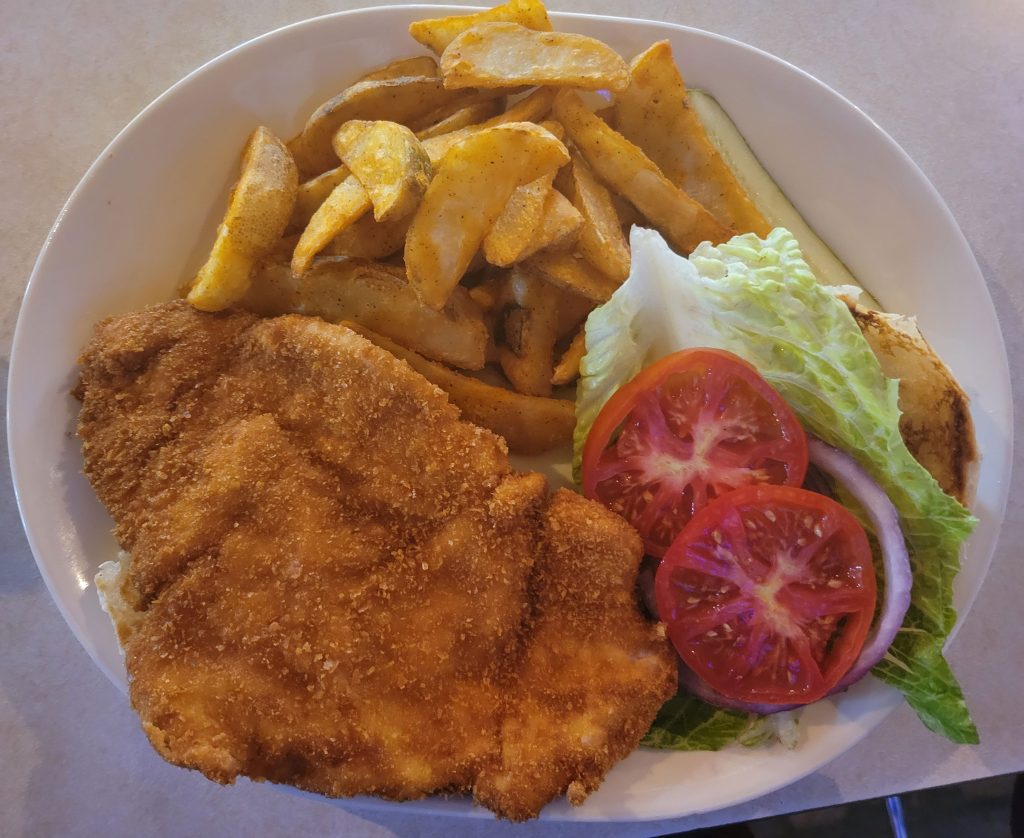 The Flavor and The Story:
Union Park Tavern was established in 2017 when local favorite pub, Pete's Place, was purchased, expanded and rebranded.
Since taking over, the UPT crew has maintained the beloved atmosphere while improving outdoor seating, adding in a full menu, and attracting top local music talent.
The dive bar aesthetic feels authentic while still offering ample seating, a great menu, and a clean environment.
Beyond the building, the staff is incredibly welcoming and will make you feel like a regular — even if it's your first time walking through the door — and the craft beer selection is top tier.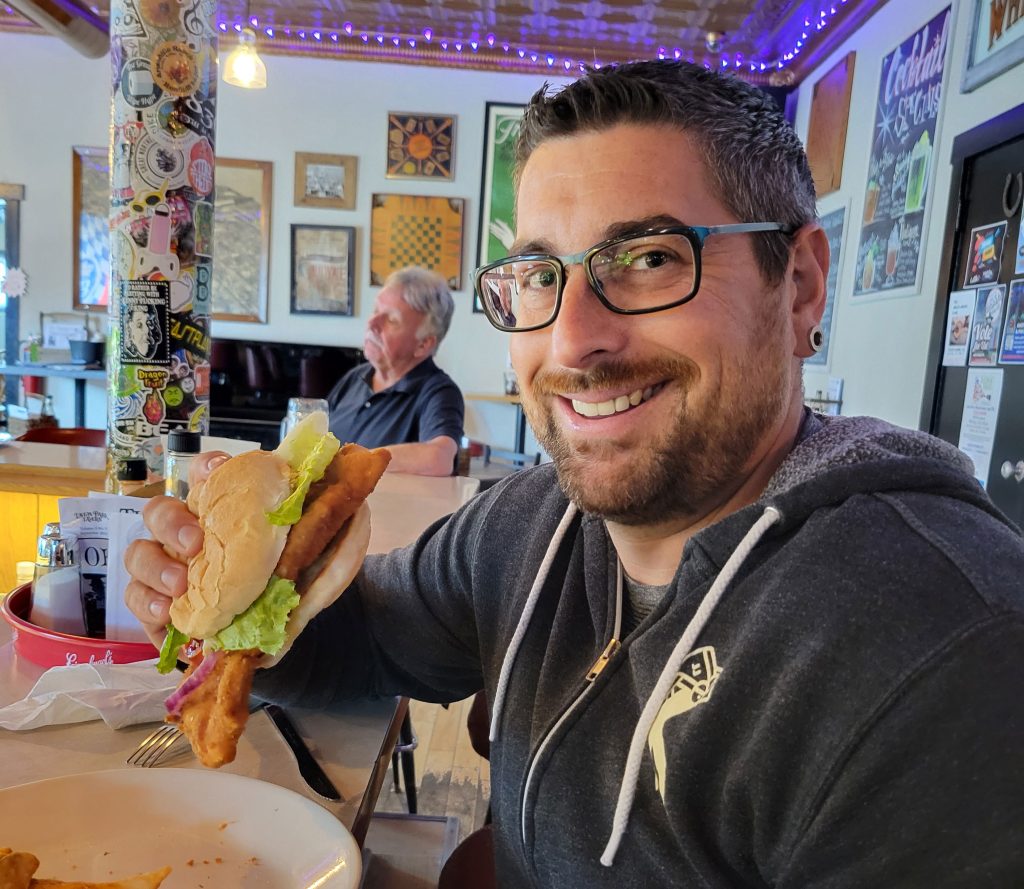 When it comes to the menu, we're talking full-on comfort food classics.
On my most recent visit, I tried the Pork Schnitzel Sammich, which did not disappoint.
The sandwich is prepared similarly to the famous Iowa pork tenderloin. It's a great cut of pork cutlet that has been pounded and tenderized to the point that it is one large, flat patty.
The cutlet is then breaded and fried to golden perfection and served on a standard bun that leaves a ton of tasty pork overhang.
I opted to add a schmear of mayonnaise to add a little richness and balance out the pork with the crisp, fresh lettuce, tomato, and onion.
The sandwich is delicious, gigantic, and a great value on it's own, but UPT sweetens the deal by including your choice of French fries, sweet potato fries, mojo potatoes, seasoned wedges, tortellini salad, or a side salad.
The Pork Schnitzel Sammich is available every day for $14 and includes your choice of side. Union Park Tavern is currently open for dine-in and carry-out. Their website is under construction, but you can view the menu and stay up-to-date on their Facebook page.