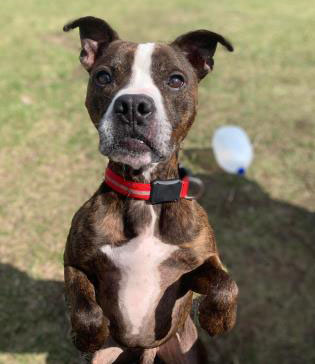 Happen Stance (our volunteers call him "Happy") is a 3.5-year-old dog who has been at the Safe Harbor Humane Society since Jan. 13. He has been at the shelter the longest.
He has experienced some medical issues that we now have under control. He has hyperthyroidism and is being medicated for it. He will need to be adopted with someone who understands that this condition may very well be for life. We would suggest he goes to a home without other pets and kids older than 8.
When he came to us, it was under unfortunate circumstances. His owner, who was a Vietnam War veteran, was living in his car when he owned Happen Stance. The previous owner had to move to a long-term care facility, causing him to give up his friend. Happen Stance is amazing and worth a visit.
Happen Stance is available for adoption with an adoption fee of $299 plus tax. If you would like to meet him, please fill out an application online HERE or stop by the Safe Harbor Humane Society, 7811 60th Ave, to visit him in person.