Looking for a challenge?
Try to find someone who loves Kenosha as much as Brandon Morris.
One of our city's greatest ambassadors and representatives, the charming 39-year-old has a passion for his hometown that is unmatched.
"I grew up here — my roots are here," Morris said. "I always thought that Kenosha was the greatest place ever — I still feel that way. I just love the people here in Kenosha.
"We have the best of both worlds. We're not too big. We're not too small. If we ever want to get away to those bigger cities, we're right in between, just an hour north and south. We have the lake and the beach and a lot of great parks."
Recently, Morris and his daughter, Layali, had an idea involving those "great parks."
"I was like, 'You know what we should do one day? We should go to as many parks as we can in an hour,'" said Morris, who has been selected as the Kenosha.com Kenoshan of the Week.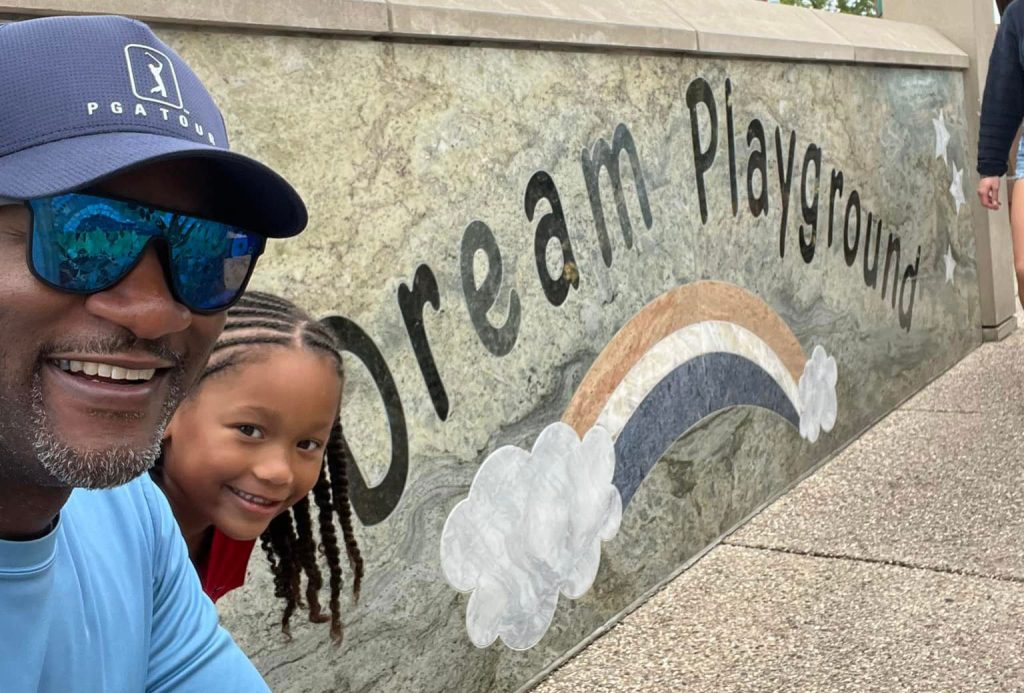 On Labor Day, the father-daughter duo put that plan to the test.
"Finally, we had the time to do it," Morris said. "I was explaining to her what Labor Day is about. I said, 'There's no work, so we can play.'"
And play they did.
Capturing some great photos of himself and his bundle-of-energy 6-year-old at every stop, Morris confessed that the adventure "was a lot longer than an hour."
"We'd play for five minutes and then my timer would go off," Morris said. "She'd say, 'Wait a minute. I didn't go on the swing.' We stayed a little longer than five minutes at each park."
Brandon and Layali started at the Washington Park Velodrome and did a few laps. They made their way to Union Park and Simmons Island Park (which counts as two when you go to the top of the hill). Kennedy Park, Pennoyer Park, Petzke Park (home of the Dream Playground), Cicchini Park and Streeter Park followed.
While it's technically not a park, they finished their day in front of Brandon's childhood home in the Lincoln Park neighborhood and celebrated with a barbeque at Brandon's in-laws and Layali's grandparents, as Jimmy Richmond manned the grill.
Layali is a first-grader at EBSOLA-Creative Arts, the same school where her mother and Brandon's wife, Alexis, recently started as the new assistant principal after previously working in the Racine Unified School District.
In addition to showcasing her singing skills on her own YouTube channel, Layali is involved in competitive cheer with Wisconsin Elite All-Star Cheerleading.
"She's a flyer," Brandon said. "She's all about that right now."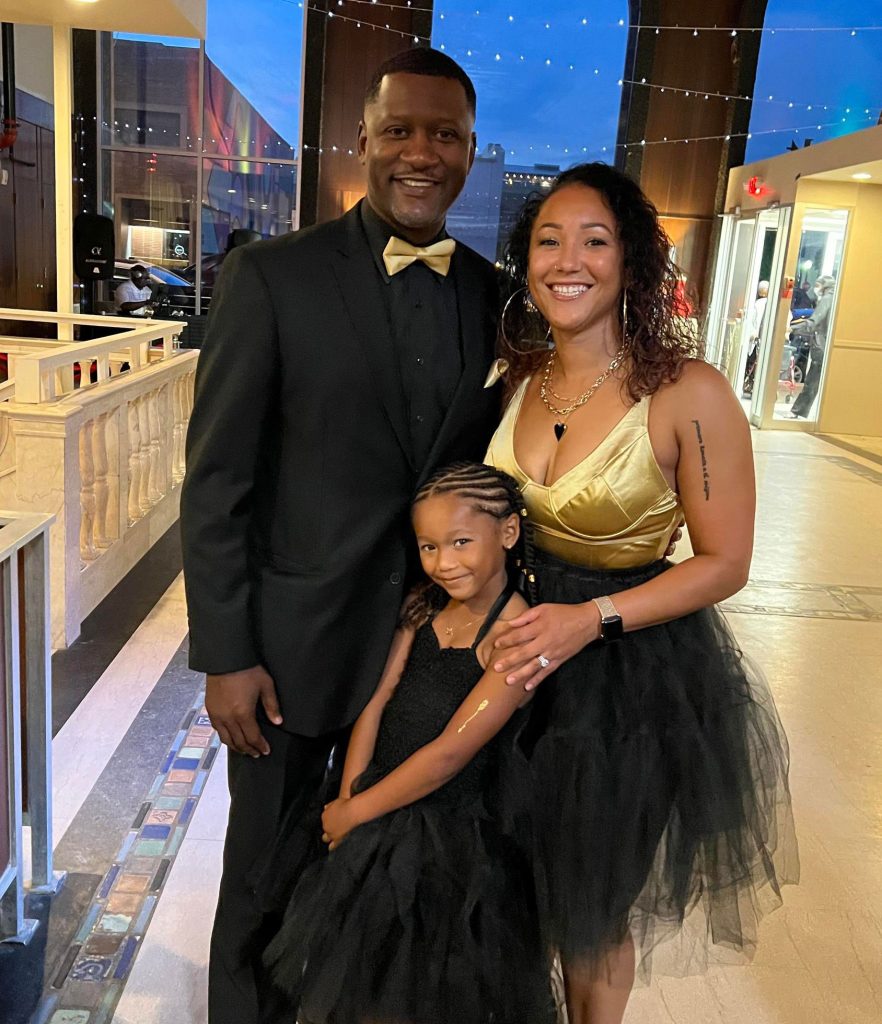 Her dad was a bit of a high-flyer himself back in the day. Regarded as one of the best basketball players to come out of Kenosha, Morris played collegiately at UW-Green Bay and professionally in New Zealand, Uruguay, Canada, Egypt, Qatar and United Arab Emirates.
Basketball is still very much a part of Morris' life. He is the Vice President of Evolution Basketball Inc. and is entering his third season as the head varsity boys coach at Tremper High School after previously serving as the head coach for two seasons at his alma mater, St. Joseph Catholic Academy.
That only touches the surface of Morris' involvement in the community. A quick glance at his resume might just wear you out. The impressive list includes:
"There are never enough hours in the day," said Morris, who will once again co-emcee KABA's Inspire 2022 leadership development event with UW-Parkside Vice Chancellor for Advancement Willie Jude II on Friday, Oct. 14, at Journey Church.
Why does Morris do all of this?
"I think about how many people were an influence or an inspiration or motivation throughout my life," he said. "I always thought, 'There's no way that I can pay these people back.'
"But, I can pay it forward by just trying to be a piece of what they were to me, to others."
NOTE: To nominate a Kenoshan of the Week click here or email Andrew@Kenosha.com.