SOMERS — Standing in the newly renovated DeSimone Arena, University of Wisconsin-Parkside Assistant Director of Athletics Jake Sutter offered a friendly reminder to first-year students.
"It's a great time to be a Ranger," Sutter said.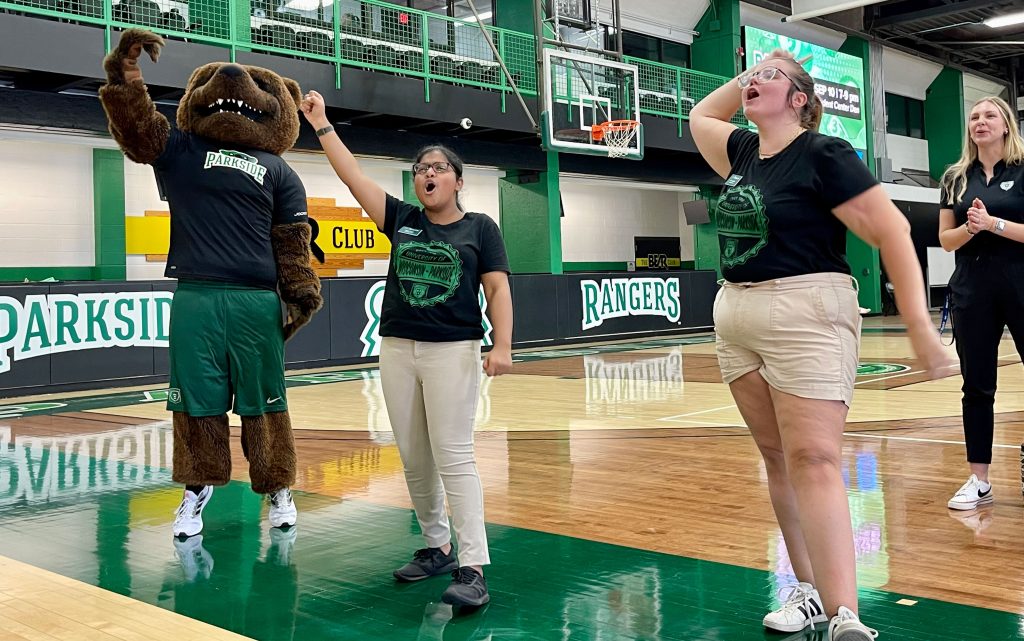 On the eve of their college journey, hundreds of students enjoyed an energy-packed pep rally from fellow classmates and university leaders on Tuesday (Sept. 6) at the Sports and Activities Center.
The new student convocation was part of Ranger Welcome week — one of Parkside's oldest traditions — leading into the start of the university's 54th school year on Wednesday.
"You can feel the energy," UW-Parkside Chancellor Deborah Ford said. "I'm very, very excited to have all of our new students here."
Working through an equal mix of nerves and excitement, students participated in a number of school cheers and listened to a variety of welcome speeches.
The goal was to make students — many first-generation college students — feel welcomed in a new environment.
"That's what this week is all about," said Caitlin Dobson, UW-Parkside Coordinator of New Student Services. "Students can get acclimated to campus, find their way around and start making new friends.
"It's not unusual for students to come in and feel a little unsure, especially if they're not from this area. They don't know what to expect."
Students began arriving at the school's residential halls on Monday. After listening to motivational speaker Curtis Zimmerman at the Student Center Cinema, the Class of 2026 enjoyed a glow party at the Student Center Terrace late into the evening.
A variety of other student activities continue through Saturday.
"This week is so important for setting them up for success," Dobson said. "Yes, it's going to be a lot of work, but it's also going to be a lot of fun."
Andrew Gavin, UW-Parkside Director of Athletics, said it was nice to watch all of the new students get their first glimpse of the DeSimone Arena.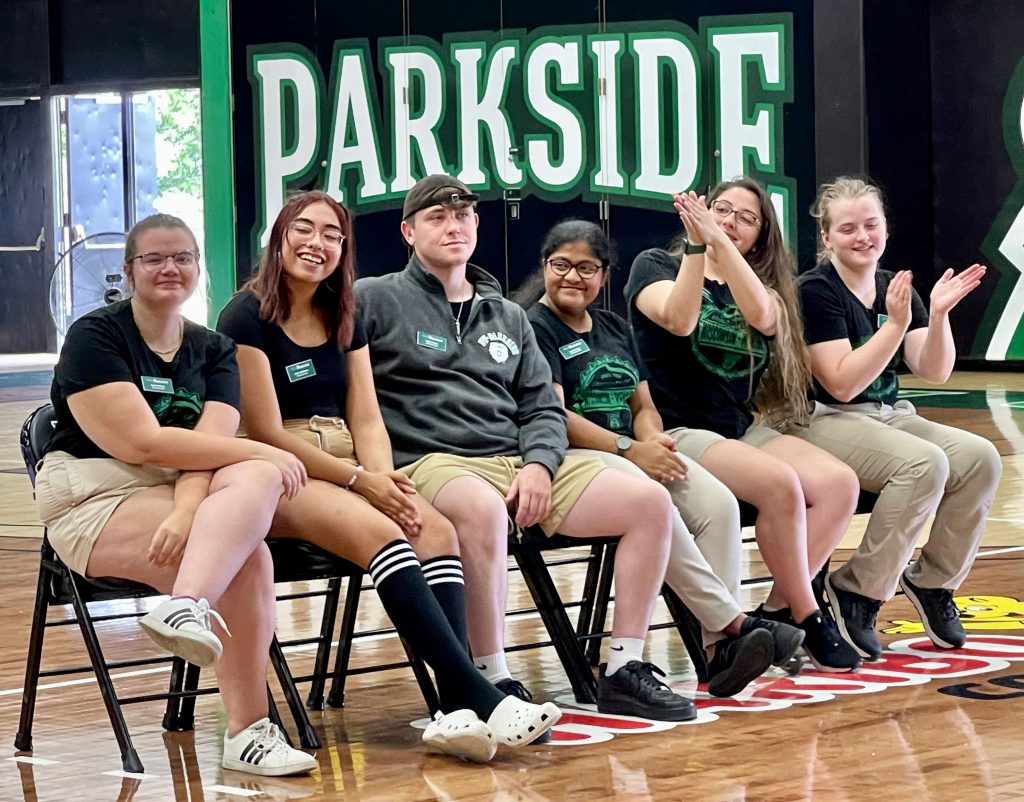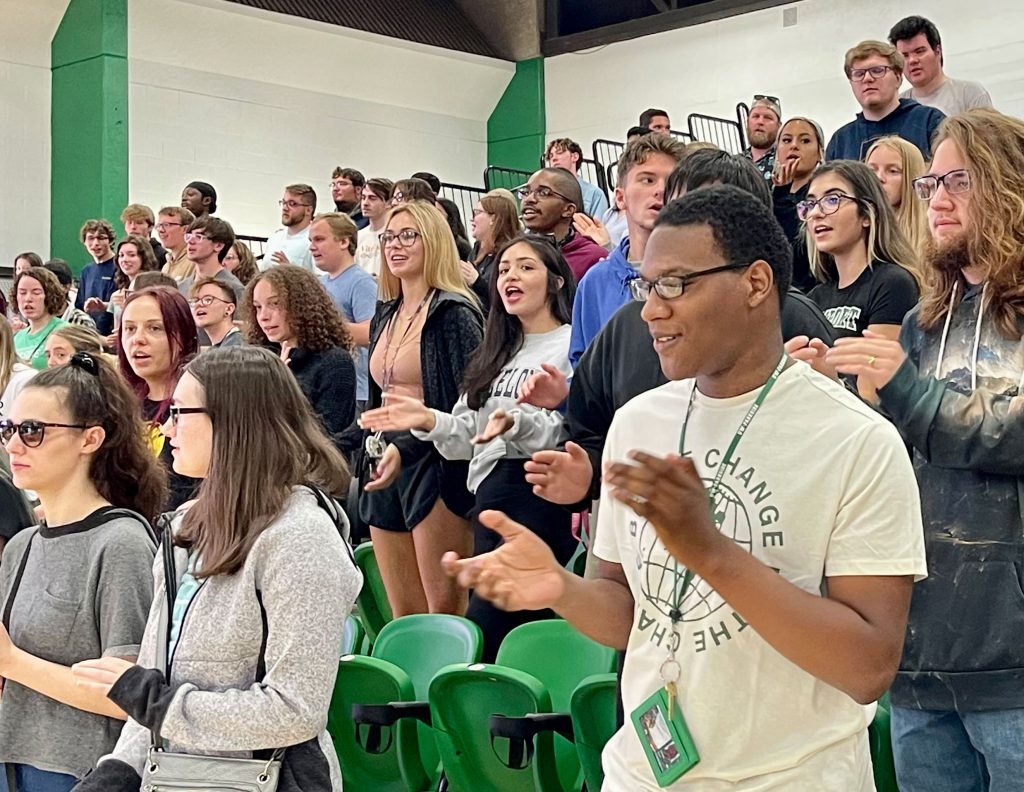 "We want our students to be involved all across campus," Gavin said. "As Director of Athletics, I want them to cheer on our teams. Whether they're a (biology) major, business major or sports management, we want this to be a frequent stop on their daily adventures here."
Parkside announced a multi-year partnership with Jockey International and the dedication of the Jockey Sports Performance Center on Aug. 30. The ribbon-cutting ceremony centered around facility upgrades, apparel, career services and community engagement.
"The community is investing in what you guys are doing over the next four years," Sutter said to students on Tuesday. "We love to see it."