With all of the success enjoyed by the Tremper High School girls soccer team over the years, it's been off the field where the Trojans have really shined.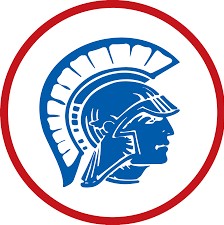 For a record 24th consecutive year, Tremper was recently earned United Soccer Coaches Academic All-American honors.
Tremper, coached by Todd Hardy, is the only girls team in the country to receive this award consecutively since 1999.
A total of 307 high school soccer teams (118 boys, 189 girls) throughout the United States earned the United Soccer Coaches Academic All-American award for exemplary performance in the classroom as a team during the 2021-22 academic year.
Teams must have a minimum 3.25 GPA for the entire academic year. The 2022 Trojans boasted a cumulative GPA of 3.33.
Tremper was also one of 45 teams nationwide to receive the Team Ethics and Sportsmanship Award that recognizes teams for exhibiting fair play, sporting behavior and adherence to the laws of the game.
Teams are chosen based on a percentage calculated by the total number of penalty cards received by players and coaches divided by the number of games played.
Members of the 2022 Tremper girls soccer team included Audri Allen, Gabriella Bosovich, Tess Callahan, Celeste Chapa, Natalia Chapa, Maddie Chianello, Natalie Chon, Mia Crabtree, Chloe Fitch, Melina Flores, Emily Giese, Megan Jankowski, Madison Kasianowicz, Megan Leadingham, Teagan Mattner, Addie Melichar, Grace Melichar, Jillian Miller, Sofia Rademacher, Tabitha Schaver, Emily Slye, Kallista Street, Katie VerHagen.
The team is coached by Hardy, Alison Iglehart, Jacey Kent, Elise Valeri, Linnae Johnson, Sara Lieffrig. The Trojans are managed by PJ Hoffman.