With Black Eyed Peas blasting through the second-story windows, Grewenow Elementary rolled out its blue school-color themed carpet for a back-to-school bash on Thursday (Sept. 1).
The welcome-back party was cause for celebration for Kenosha Unified School District parents, students, teachers and staff, many who enter the 2022-23 school year with reason for enthusiasm and optimism.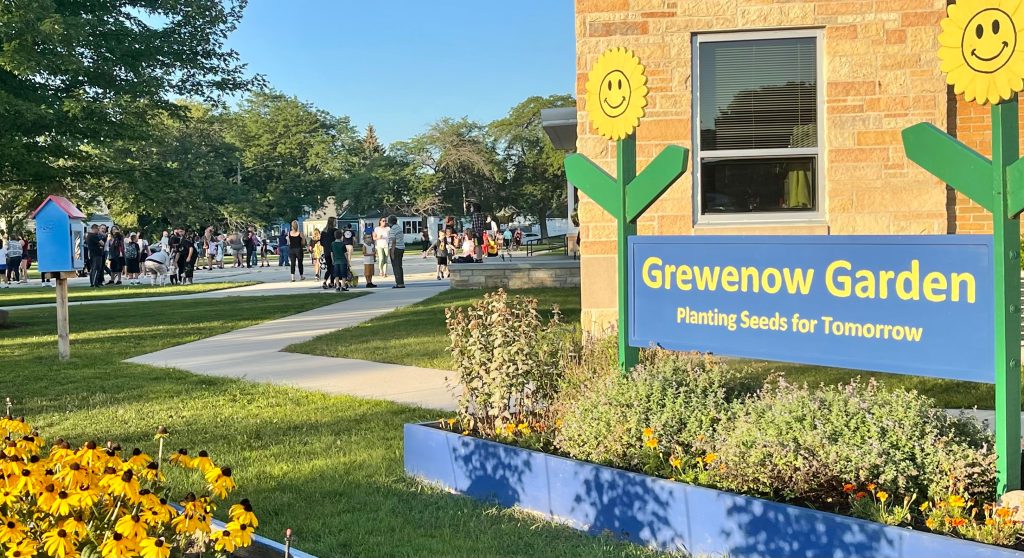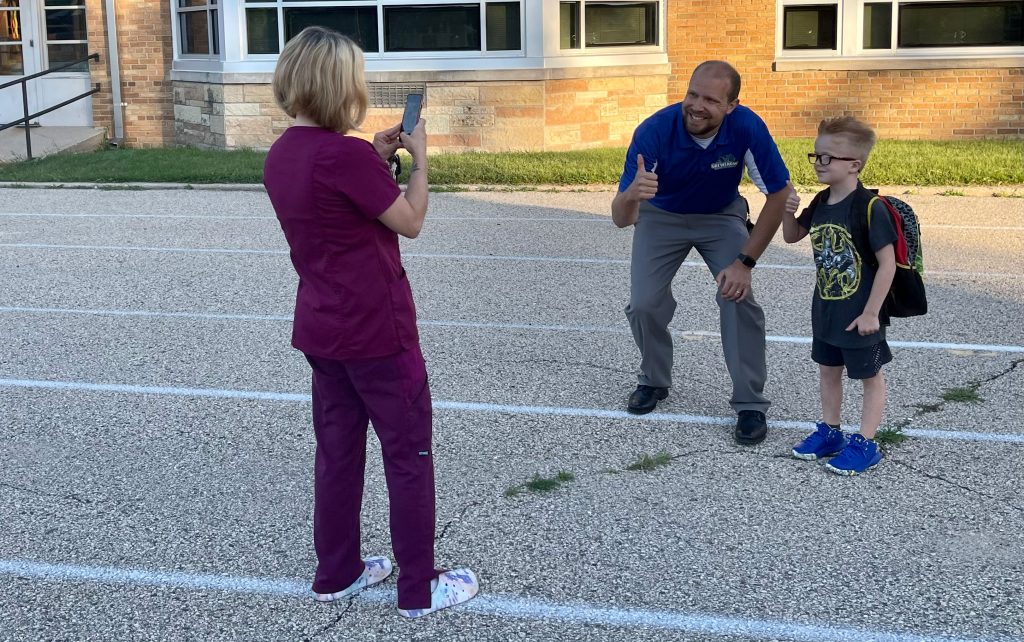 "It's so wonderful to have all of the kids back," said Grewenow principal Joe Sellenheim, who begins his sixth year at the school.
"This is the first time since 2020 we've had what feels like a normal start to the school year. This year, we were able to have the kids come in and walk the blue carpet and have a famous start back."
Kenosha Unified School District, the third largest school district in Wisconsin, opened its doors for nearly 40 schools (over 19,000 students) on Thursday. Wilson Elementary and Frank Elementary began on Aug. 5.
Kenosha School of Technology Enhanced Curriculum (KTEC) welcomed back nearly 1,200 students on Thursday. The K-8 STEM-based charter school operates two KUSD campuses: KTEC-West (5710 32nd Ave.) and KTEC-East (6811 18th Ave.).
Each campus unveiled new assistant principals in Joe Kosman at KTEC-West and Elizabeth Nielsen at KTEC-East.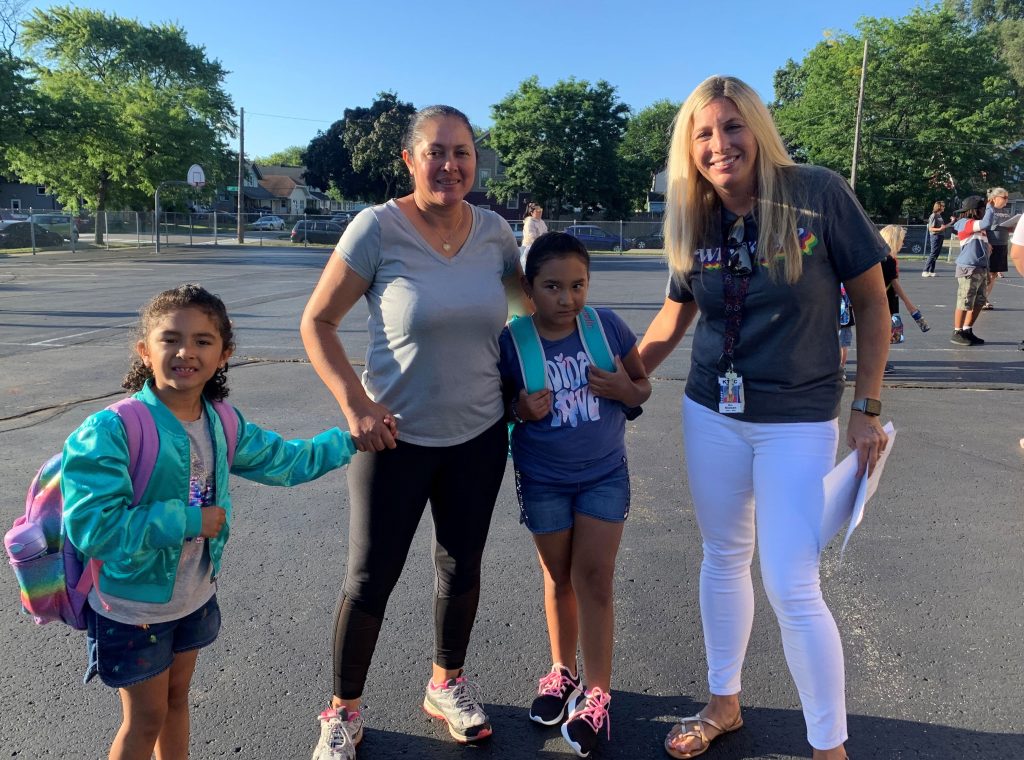 "This school year I look forward to creating an atmosphere in which students feel they can achieve personal growth goals and realize their abilities while being challenged," Kosman said. "Throughout the year, we will experience highs and unfortunately lows, but as the KTEC community I know we will come out on top."
Nielsen said her staff hopes to instill the knowledge and skills needed for our future leaders.
"I am thrilled to welcome back all of our smiling KTEC students and staff for the 2022-23 school year," Nielsen said. "My hope is to continue to strive for excellence as we teach and ensure that every child becomes lifelong learners."
Kenosha native Nancy Bragg snapped photos and reminisced about her days at Forest Park Elementary as she dropped off her grandson Ashton Schlief, one of Grewenow's new second graders.
"I remember being so nervous standing in line (on the first day of school)," Bragg said. "Ashton couldn't sleep all night. He's very shy, but he's also excited. He was excited about wearing his new backpack and getting to see all of his friends. It's good to get back into a routine."
Sellenheim, a Waukesha native, enters his 16th year in education. He too has memories of all of the nerves and excitement surrounding the first day of school.
"I remember taking photos on those warm, humid mornings," Sellenheim said. "I remember those heavy backpacks. It was always an exciting day and a positive experience. That's what we hope for all of our kids today."