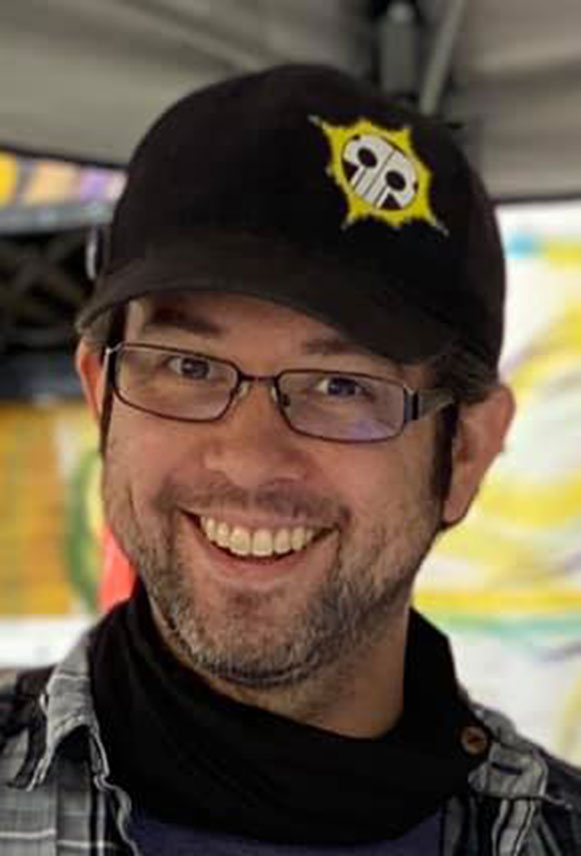 Donovan Scherer closed out the month of August with an ambitious schedule.
The owner of Studio Moonfall, an indie bookstore, publishing company and curiosity shop, Scherer organized the inaugural Kenosha Book Festival Aug. 26-28.
Celebrating the three-year anniversary of the store, 5031 Seventh Ave., the weekend started with a Kenosha Area Chamber of Commerce ribbon cutting ceremony and Studio Moonfall's regular weekly Free Book Friday giveaway.
Saturday included an Indie Author "Sneak Peak" at Kenosha HarborMarket, while the Sunday finale featured a meet-and-greet with 20 guest authors, primarily from the Kenosha area, a used book sale, raffles and a canned food drive where patrons could exchange a canned good for a book.
Approximately six boxes of collected food was delivered to the Shalom Center earlier in the week.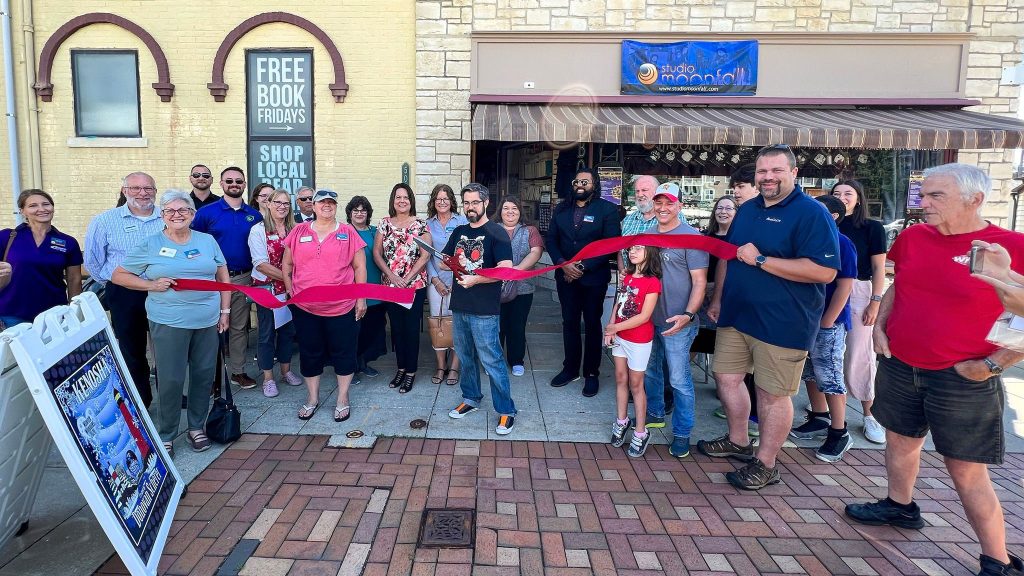 "It was crazy," Scherer said. "The whole weekend — busiest I've ever been. I never want to work that hard ever again."
Considering that the event was hastily put together, Scherer was pleased with the end result.
"This was kind of a test run to see how things went and it went really well," he said. "From this experience, I know a little bit how we're going to do it next time. We're probably going to end up doing it twice a year — in April for Independent Bookstore Day and probably the week after Labor Day so we can get some schools involved."
For his efforts, Scherer has been selected as the Kenosha.com Kenoshan of the Week.
A self-described "Navy brat," the 40-year-old Scherer was born in California but moved to Kenosha, where his family is from, a short time later. After moving again and traveling around with the family, he returned to Kenosha prior to starting high school at Bradford in 1997 and has been here ever since.
"I'm just Forrest Gump-ing my way through life," he said with a laugh. "I never intended to open a bookstore. This has all just kind of happened. I'm just rolling with it."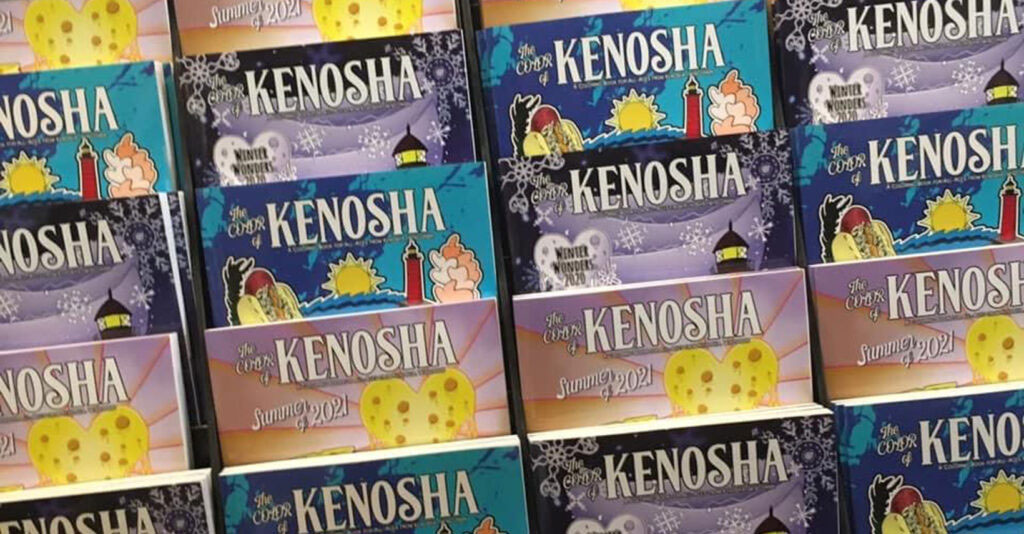 The creator of the illustrated "Fear & Sunshine" series, Scherer has self-published 161 books (and counting), including 20 coloring books in the last 12 years. His coloring book series, "The Color of Kenosha," which spotlights local businesses, has been a hit with both longtime residents and those who have moved out of town.
A lot of Scherer's work, which is geared toward both adults and children, dives into the worlds of fantasy and science fiction.
"As a kid, I would hide in my room and doodle pictures all the time," he said. "I tried to figure out how I could do that for the rest of my life."
So far, so good.
Along the way, he has found a way to make an impact in his community.
"I think I would be doing the same thing anywhere," Scherer said. "I'm just trying to make wherever I am the best place it can be."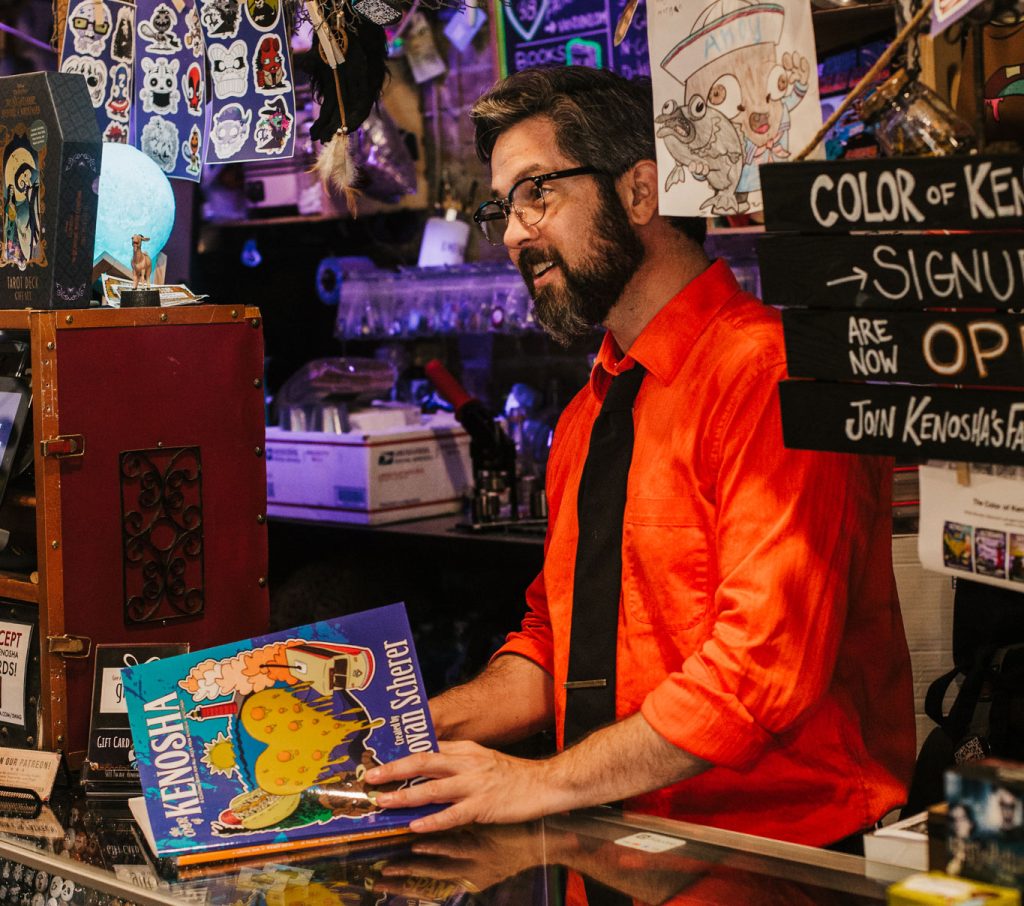 More about Donovan
How do you describe your store? — "Spooky Comic-Con meets used bookstore."
How did you come up with Free Book Fridays? — "We got a whole bunch of books from the library when they weren't able to do the Friends of the Library sales during the COVID shutdown. I've just been chipping away at the thousands of books that I got from them all at once. I get a lot of people that come every week to pick out a free book and check out what else is new in the store."
Favorite book (not counting your own) — "'The Briar King' by Greg Keyes (the first book of 'The Kingdoms of Thorn and Bone' series). It is a fantasy series — like 'Lord of the Rings.' That was a big kick-start for me to start writing my own books. I thought, 'If this guy can do it, why can't I?'"
Favorite author — "Robert Heinlein. I like my sci-fi."
Favorite superhero — "Spider-Man"
What is something about you that people may not know? — "I'm the mayor of Lettuce Town in my kitchen. I just have a bunch of lettuce growing in there. I'm set for lettuce. In the Apocalypse, I'll be the guy that people come to during the end of days for their lettuce fix … trade Spam for lettuce."
NOTE: To nominate a Kenoshan of the Week click here or email Andrew@Kenosha.com.