The Restaurant:
Tavern on 6th, 5712 6th Ave., is maybe the perfect watering hole, making every group from every walk of life feel at home.
The Featured Dish:
Cheesesteak — Sirloin steak, roasted peppers & onions, and a provolone & mozzarella blend served on a toasted hoagie.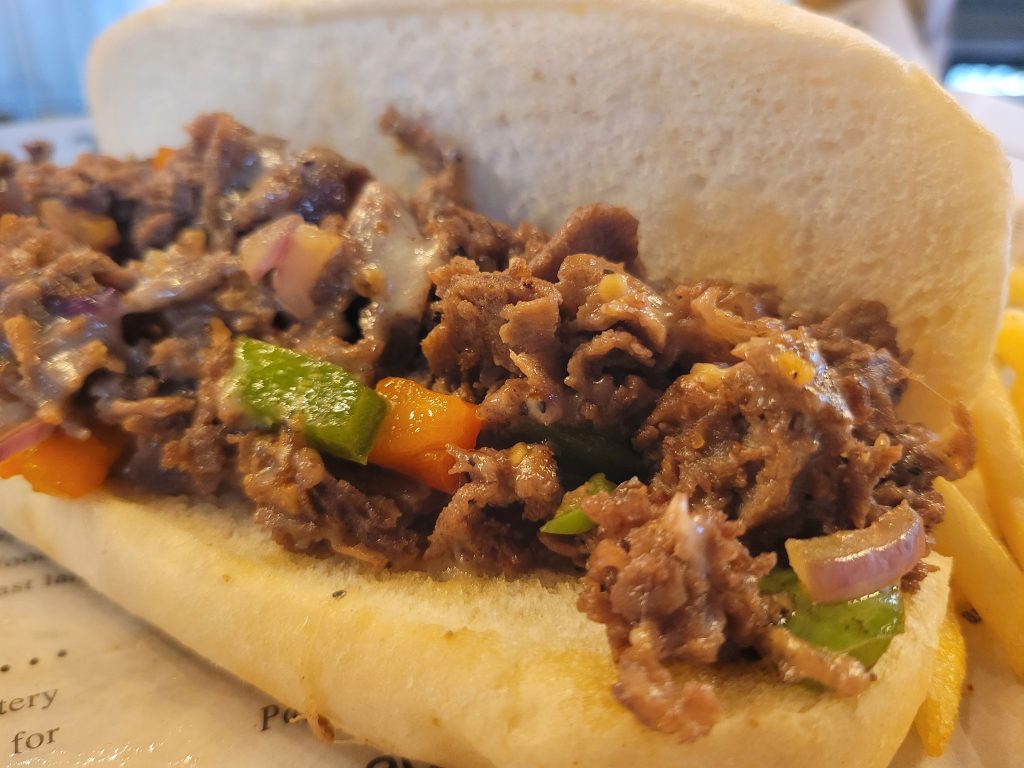 The Flavor and The Story:
Despite Tavern on 6th being one of the newest bars in downtown Kenosha, since the day it opened it has felt like it's always been there.
The casual, yet classy atmosphere combined with exceptional service and quality product attracts groups from all walks of life.
Since opening mid-pandemic in 2020, the only thing missing has been something to snack on while enjoying an ice cold brew or perfectly crafted cocktail.
That has officially changed. 
Tavern on 6th not only has a kitchen, but their approachable yet delicious menu has quickly solidified them as a top lunch destination downtown.
The kitchen is open from 11 a.m. to 4 p.m. and turns out delicious burgers, salads, and snacks all afternoon long.
The immediate favorite on the menu is the Cheesesteak. 
A high quality twist on a familiar menu item, this flavor-packed handheld elevates the classic cheesesteak with a base of 100% prime rib. This tender, flavorful meat is accented by the sweetness and texture of roasted peppers and charred onions and the whole thing is held together with a rich melty mix of mozzarella and provolone.
Personally, I didn't think this "built-for-everyone" bar could get any better, but now, it's also my favorite spot to grab lunch on a workday. 
The Cheesesteak is available every day for $12 and includes a choice of side.   
Tavern on 6th is currently open for dine-in and carry-out. You can view this dish and the entire menu, as well as make reservations online at TavernOnSixth.com.