The Restaurant:
Wilmot Stage Stop, 30646 113th St., Wilmot, is a piece of history that has been a gathering place since Wisconsin was still just a territory.
The Featured Dish:
Ribeye — A wonderfully marbled cut of steak with great flavor, served with salad, homemade dressings, rolls, baked potato and "heaps" of butter.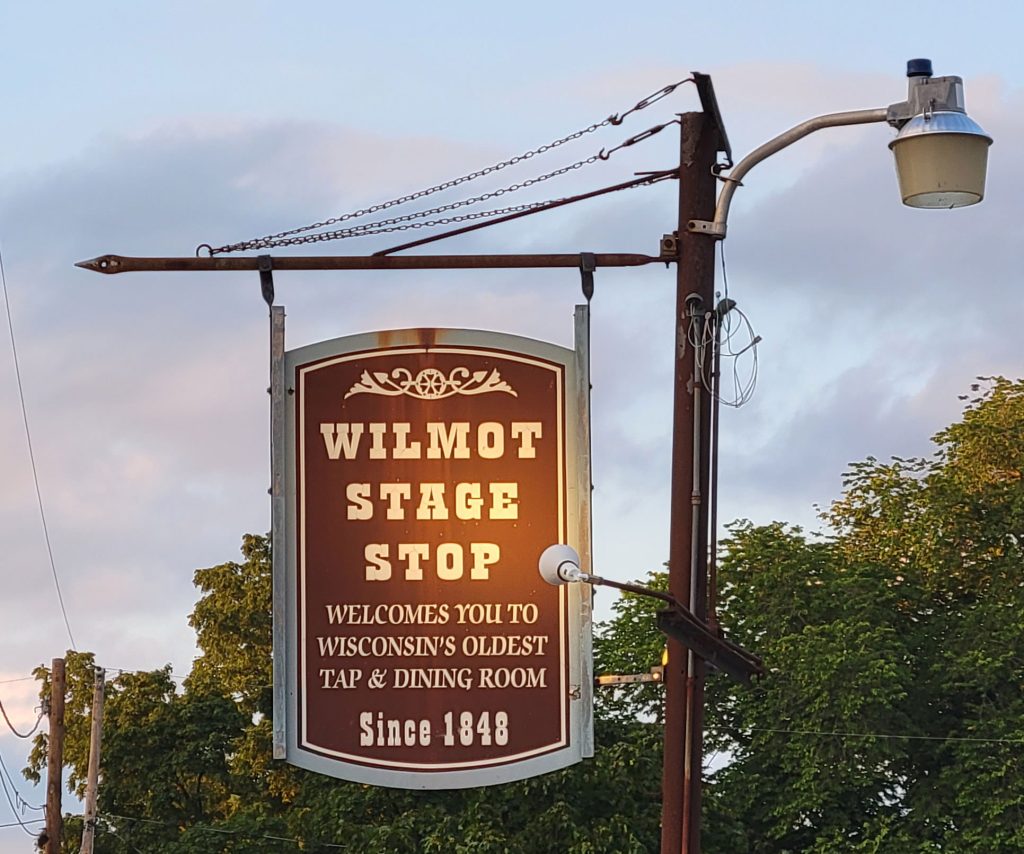 The Flavor and The Story:
Wilmot Stage Stop is home to more stories than one simple summary can tackle.

Established as a place of respite for weary wagon travelers in 1848, the Stage Stop has been a part of so much of our local history that it hosted the celebration party for the adoption of Wisconsin's statehood.
While I'm not prepared for a full history lesson on the property, a visit to the restaurant's upper floors is a great first step into experiencing it's storied past.
The second floor ballroom has been converted to a display area showing off some of the former inn's first purchases including a Brunswick pool table originally delivered in 1880.
A short journey up a small staircase takes you to the third floor that housed the rentable sleeping quarters with many arranged as they would have been in order to welcome guests over 170 years ago.
After you're done touring the history of the building, it's time to eat.
The menu is simple and choices are few, with very little change to the available options since 1961.
You have your choice from six cuts of steak, pork chops, lamb chops, chicken breast, and lobster tail.
Some appetizers and add-ons are a bit newer, but the concept of a great, simple menu has been the standard at Wilmot Stage Stop since before my mother was born.
Every entree is served "supper club" style with included salad, dressings that are made in-house, fresh rolls, a baked potato, and perhaps the Stage Stop's most famous accompaniment … a remarkable amount of butter.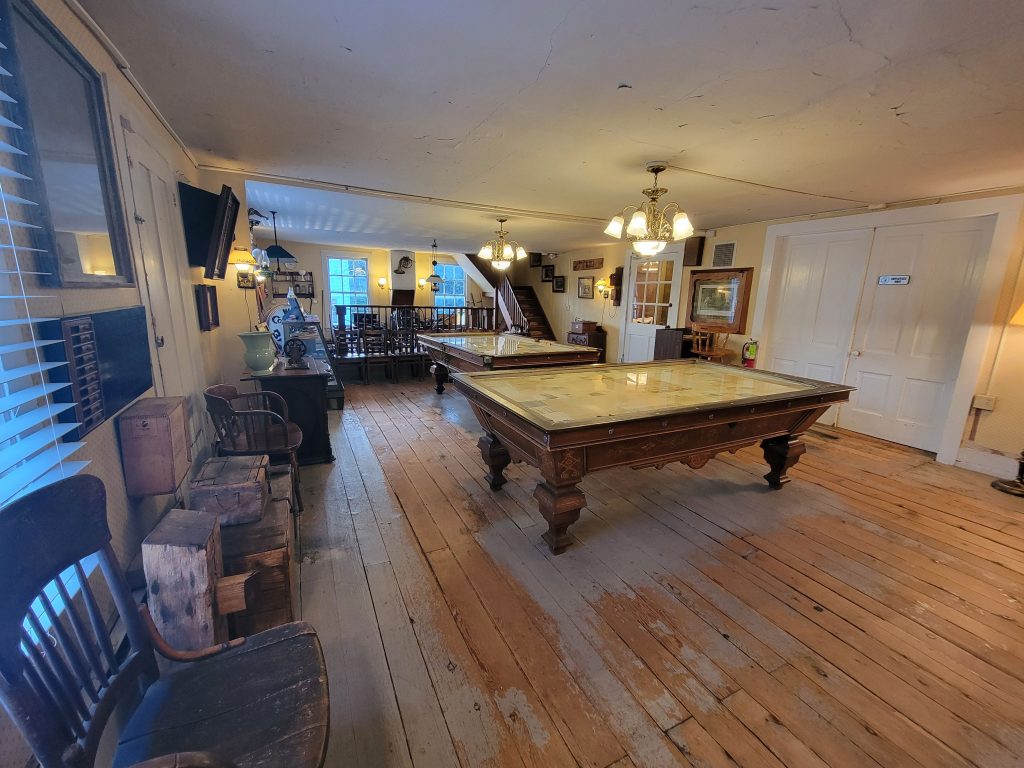 I opted for what is in my opinion the most delicious cut of steak, the ribeye.
This 14-ounce prime cut was cooked perfectly with a crisp, caramelized outer edge and a warm red center.
The flavor was out-of-this-world delicious and it was immediately apparent that when you only serve steak … you get REALLY good at it.
We opted to add the sauteed mushrooms to add even more excitement. And, despite the hefty portions, somehow all we took home was the half pound of butter still left over. 
Don't judge. It's really good butter.
The ribeye is available every day for $38.95 and includes salad, bread, baked potato, heaps of butter, and a priceless historical experience.
Wilmot Stage Stop is currently open for dine-in and reservations are recommended. You can view this dish and the entire menu, as well as make reservations online at WilmotStageStop.com.