The Restaurant:
Smarty's Sweets and Treats, 5821 6th Ave. A, is a brand new location filled with baked sweets and frozen treats as well as a focus on boba tea.
The Featured Dish:
Watermelon Boba Tea — Refreshing fruit-flavored tea accented with your choice of flavor-filled bubbles.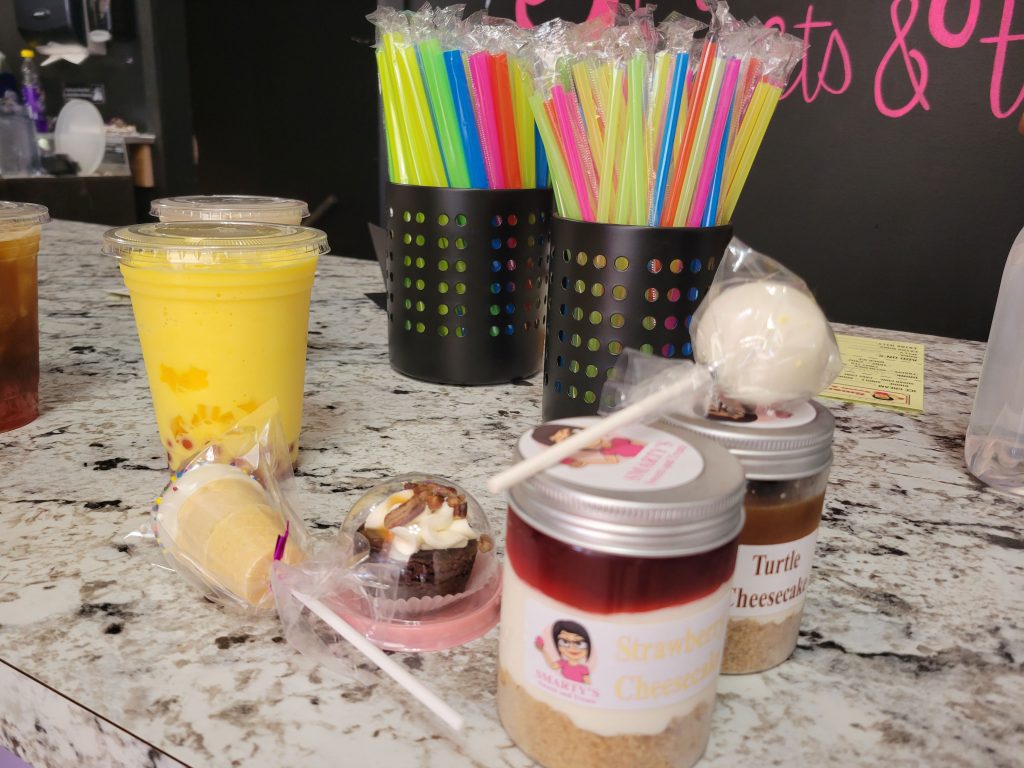 The Flavor and The Story:
Smarty's Sweets and Treats has been delivering sugary smiles in multiple Kenosha locations for quite some time, but they made their downtown debut on July 30.
While you'll still find the amazing cake pops, cheesecake jars, and premium ice cream available at their north side location, this historic storefront is all about boba tea.
Full disclosure: I am neither "hip" or "with it" and despite boba tea's popularity, I had never actually tried it until now. 
Traditional boba tea originated in Taiwan and consists of a tea-based drink with balls of chewy tapioca at the bottom. 
The drink is served with a wide straw that allows the tapioca balls to slide up with the beverage resulting in a refreshing beverage that offers a chewy surprise for texture.
At Smartys, the traditional tapioca is available. However, it's offered alongside tons of exciting varieties of flavorful bubbles and other shaped sweet surprises. 
We learned a lot about boba, popping boba, and jellies on our first trip to Smarty's.
Popping boba is pretty exciting. Rather than a solid ball of tapioca, these bubbles are little juice filled pockets that literally explode with flavor in your mouth.
The jellies are also an interesting alternative. They are fun shaped gelatin candies that also fit through the giant straw and deliver a different flavor than your beverage.
My new favorite is the watermelon tea with lime popping boba. It's like summertime in a cup.
The watermelon tea is sweet but not sugary and every pop of bright lime flavor delivers balance and an unavoidable smile.
The Watermelon Tea is available every day for $6 and includes your choice of boba excitement. 
Smarty's Sweets and Treats is currently open for dine-in and also accepts carryout orders. They don't have a website, but information on all their locations can be found on their Facebook Page.