As sweat began to drip and legs started to tighten, track announcer Ken Labbe offered a friendly reminder to nearly 30 riders competing in the annual Bob Pfarr Classic on Tuesday (Aug. 16) at the Washington Park Velodrome.
"Only 133 laps to go," Labbe said.
In one of the longest, most grueling track races in the country, Will Bobrow of cycling powerhouse Marian (Ind.) University lapped the field twice in capturing one of the Velodrome's most sought after traveling trophies.
Bobrow, a native of Louisville, Ky., finished with 57 points (plus two laps) in the 150-lap (50-kilometer) race. Marian teammate Michael Hemmerlin of Mesa, Ariz., was second (48), while William Zoughaib of Indianapolis was third (41). Zach Nehr of Whitefish Bay was fourth (38) and Marian's David Kosela was fifth (30).
The night belonged to the 2021 USA Collegiate Track national champion Marian cycling team. Featuring Kenosha Velosport riders Carter Kasianowicz, Mia Scarlato and Lucy Foss, Marian claimed numerous victories throughout the night and three podium spots in the legendary Bob Pfarr Classic.
"What a race to win," said Bobrow, a four-year competitor at Marian. "I've been racing track since 2018 and this was a race I heard about from the beginning. It's really incredible to finally be up here. I've always wanted to come just to watch it. To actually come out and win it is unbelievable."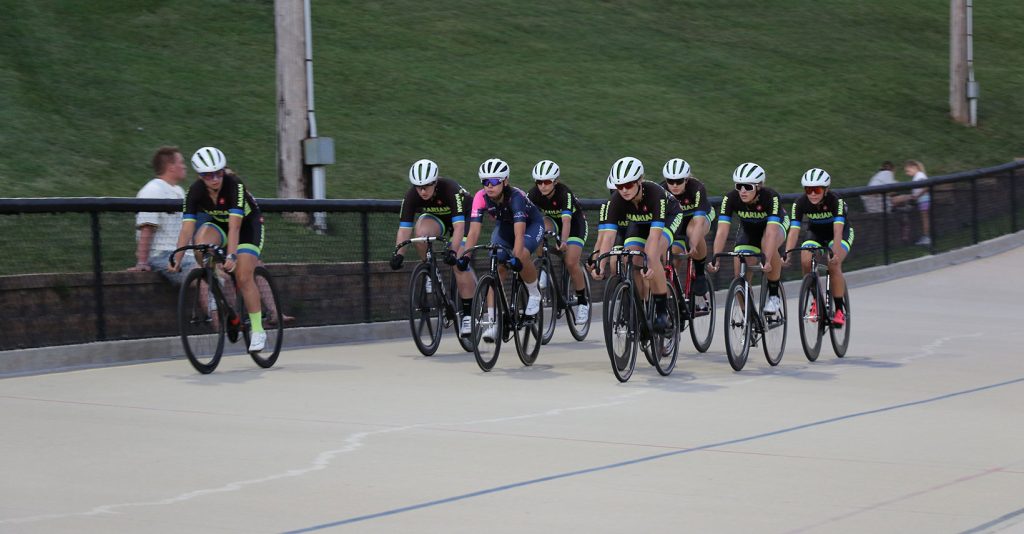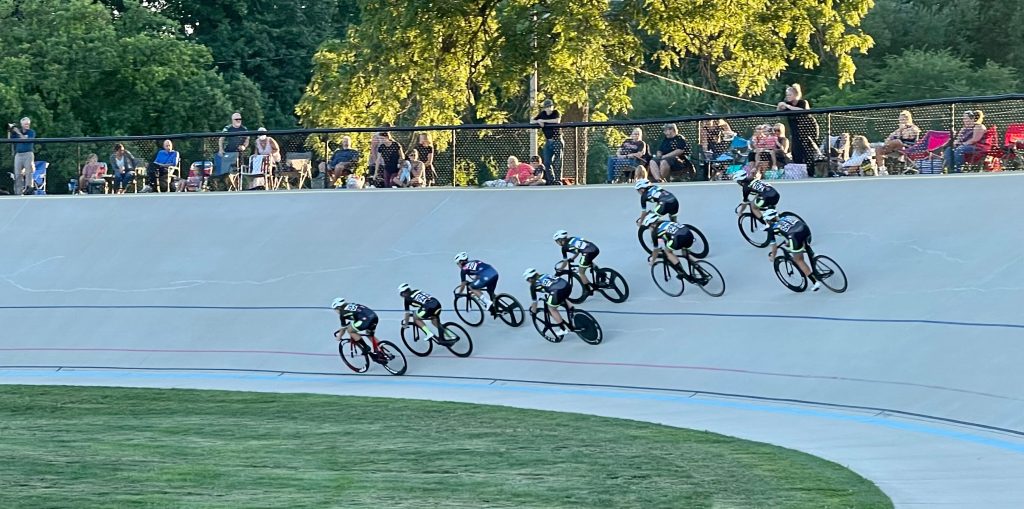 Bobrow did it in dominating fashion. The 21-year-old was one of four riders to lap the field shortly after the 30-lap mark. He worked alone as the lead rider — distancing himself from the front group — and gained a second lap on the field in what he described as "one of the hardest things" he's ever accomplished on the track.
While holding the 30 mph pace, Bobrow rode the distance for an impressive victory.
Longtime local cyclist Rob Springer said the Marian team delivered a determined effort in a field that included a group of experienced, talented riders.
"That is a stacked college squad," said Springer, who has competed in the Bob Pfarr Classic over 20 times. "It was tough to get around them just based on their sheer numbers. Even much better riders than myself had trouble with them all night. To take three podium spots from one team is impressive."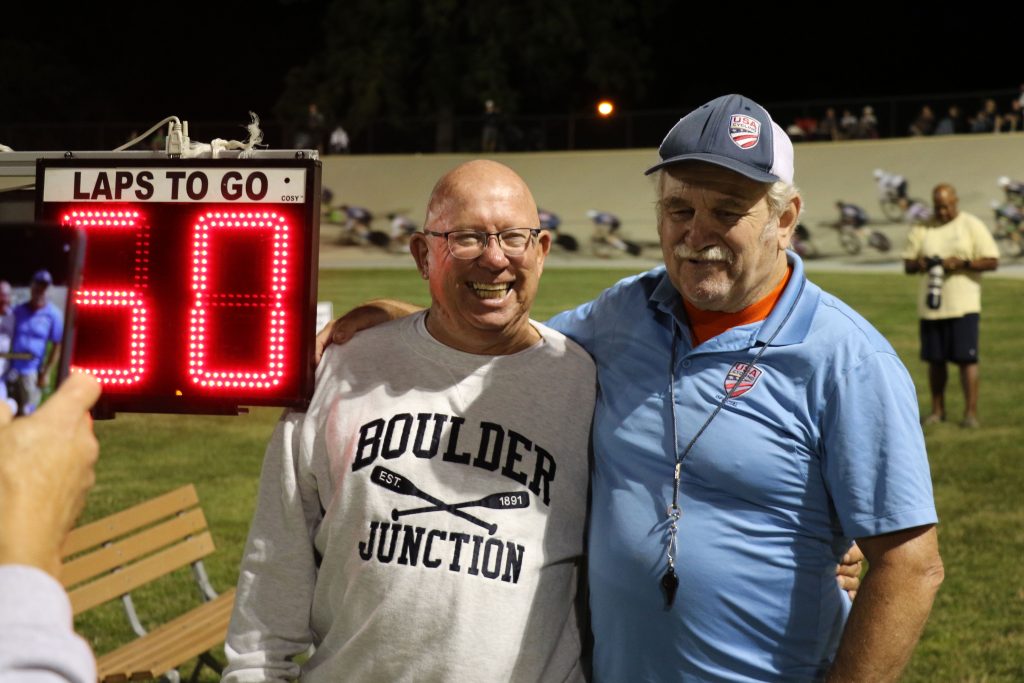 Riders were awarded points on every 10th lap with a 5-3-2-1 points system. Double points were awarded on the final lap.
The Pfarr Classic is named after the legendary Bob Pfarr, one of the greatest cyclists in Kenosha history.
Spanning a career of seven decades, Pfarr captured a Wisconsin Junior Sprint title in 1935 and a Masters national championship in 1984. He won 21 state championships, competed in the 1960 Olympics in Rome and won a gold medal at the Pan-Am Games in 1959.
The U.S. Bicycling Hall of Famer died in 2006 at age 86.