Kenosha native Carly Werwie-Swartz was named the Director of Golf at UW-Parkside on Friday, Aug. 5, and she officially starts her new job next week.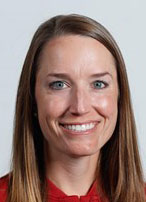 One of her first orders of business?
"I have to add a little more green to the wardrobe," she said with a laugh. "My husband (AJ) said, 'We have to get some more green in there.'
"I have a few golf polos that are green, but that's about it. It will be exciting. It's definitely a fun color."
The lack of green is understandable.
In high school, Werwie-Swartz starred at Bradford (cardinal and black) where she led the Red Devils to the WIAA Division 1 state championship in 2005. She also won two individual state titles and added a runner-up finish before being named the Wisconsin Women's Amateur Player of the Year.
In college, Werwie-Swartz played at the University of Wisconsin (cardinal and white) from 2008-12. She still holds a share of the 72-hole school scoring record with a 296 at the 2010 Big Ten Conference Championships and ranks 13th in program history in career scoring average with a 77.35.
After competing for three years on the LPGA Symetra Tour — now Epson Tour — where she qualified for the final stage of the association's Q-School on three occasions, Werwie-Swartz served as a graduate assistant at Carthage College (red and black) from 2016-18.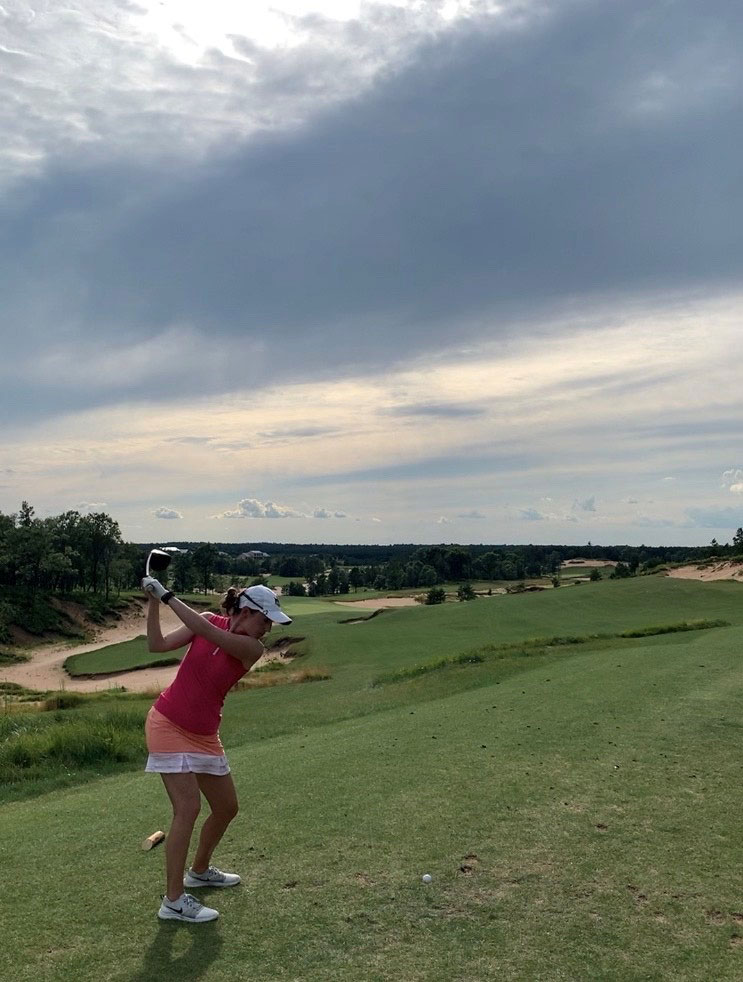 Prior to being hired by Parkside, Werwie-Swartz spent four seasons as the head women's golf coach at NCAA Division I Loyola University Chicago (maroon and gold), leading the Ramblers to one of the best seasons in school history in 2021-22 in which they broke multiple school records and posted the lowest single-season scoring average in program history.
"It was definitely exciting to be offered this position," said Werwie-Swartz, who will lead the Parkside men's golf program in the 2022-23 season while also launching the women's golf program which will start competition in 2023-24.
In recognition of her new position back home, Werwie-Swartz has been named the Kenosha.com Kenoshan of the Week.
"Carly will be an amazing addition to our team at Parkside and the perfect person to be our first Director of Golf," Parkside Director of Athletics Andrew Gavin said in a press release. "She has played and coached at an extremely high level — experience that will be invaluable leading our student-athletes on and off the course.
"Additionally, her notoriety and recruiting experience in Wisconsin and throughout the Midwest will be valuable as she builds on the recent success in the men's program and launches our women's program."
Werwie-Swartz is taking over for Tyler Wollberg, who took a job as the men's and women's golf coach at St. Lawrence University in New York.
"I knew that Tyler had left, but I didn't think anything of it because it was just men's golf at the time," Werwie-Swartz said. "When it was posted as Director of Golf, overseeing men's and women's, that's when my husband and I started to talk it over and think about it a little bit more."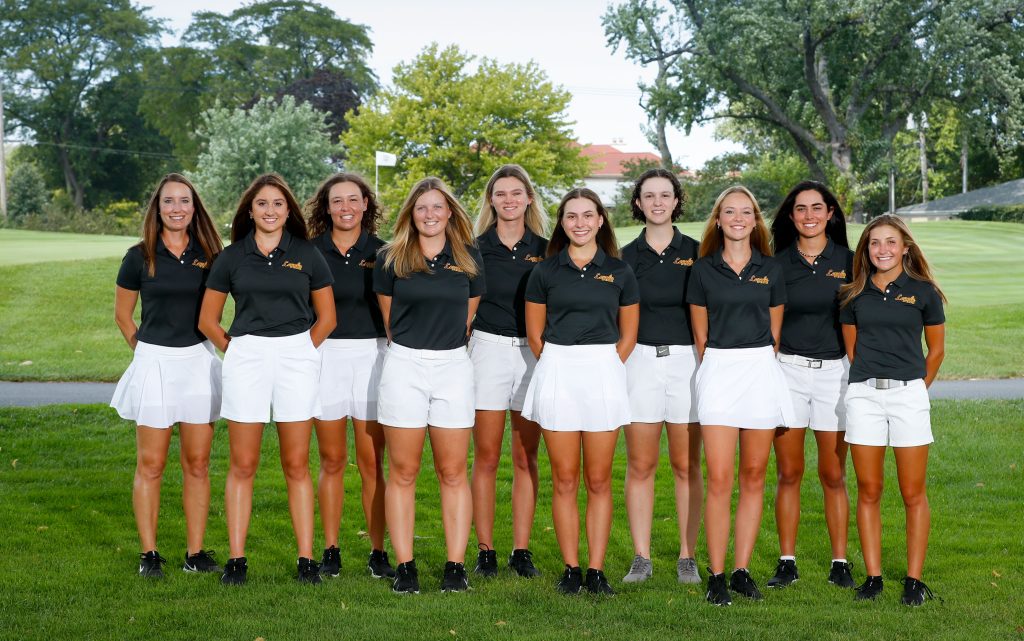 Others took notice of the job opening, too.
"Some people sent me links to it and made comments," Werwie-Swartz said.
Technically, the new job isn't really a homecoming. Carly and her husband, AJ, who is a real estate broker at Berkshire Hathaway, already live in Kenosha — mere minutes from the Parkside campus.
While her commute is now significantly shorter than when she traveled to Chicago for four years, letting the Loyola administration and her players know that she was leaving was the "hardest thing I've gone through."
"I feel like golf rounds are a breeze compared to this," Werwie-Swartz said. "Going through the whole process, it was exciting, but also kind of nerve-racking. When you actually hear, 'We'd like to offer you this position' you really have to think it through.
"I think once everything settles down, we will be able to celebrate."
There will be more reasons to celebrate on the horizon. Carly and AJ are expecting their first child in October, which made the decision of going from Loyola maroon to Parkside green even easier.
She has even found time to hit the links herself recently. She was interviewed for this story shortly before teeing off in the 23rd annual WSGA Father-Daughter Championship at Lake Arrowhead in Nekoosa with her father, Tom.
In mid-June, competing five months pregnant, she tied for third place in the Wisconsin State Women's Open.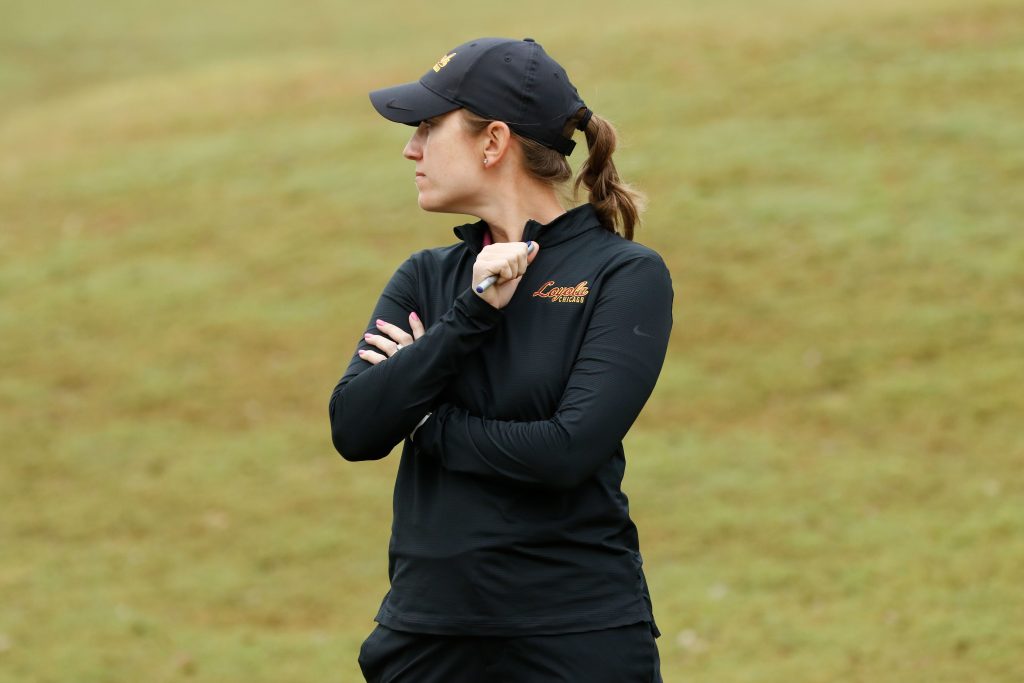 More about Carly
On starting a women's program from scratch — "I definitely like a challenge. I think the competitor in me is like, 'OK, let's see what we can build.' I'm excited for it. The first year will be unique just getting the roster filled. I feel confident that I should be able to recruit well with having been recruiting women the last six or seven years."
On Parkside's Mark Olsen Indoor Golf Center — "That was a big draw, knowing that right there on campus you have simulators in there and the ability to chip and putt. Just having a space truly dedicated to golf … that's a big recruiting tool."
On Parkside's recent rejuvenation — "With Andrew Gavin being the athletic director the last few years, it's really cool to see how they're coming together as a department and the success that they're having with the rebranding of everything."
NOTE: To nominate a Kenoshan of the Week click here or email Andrew@Kenosha.com.