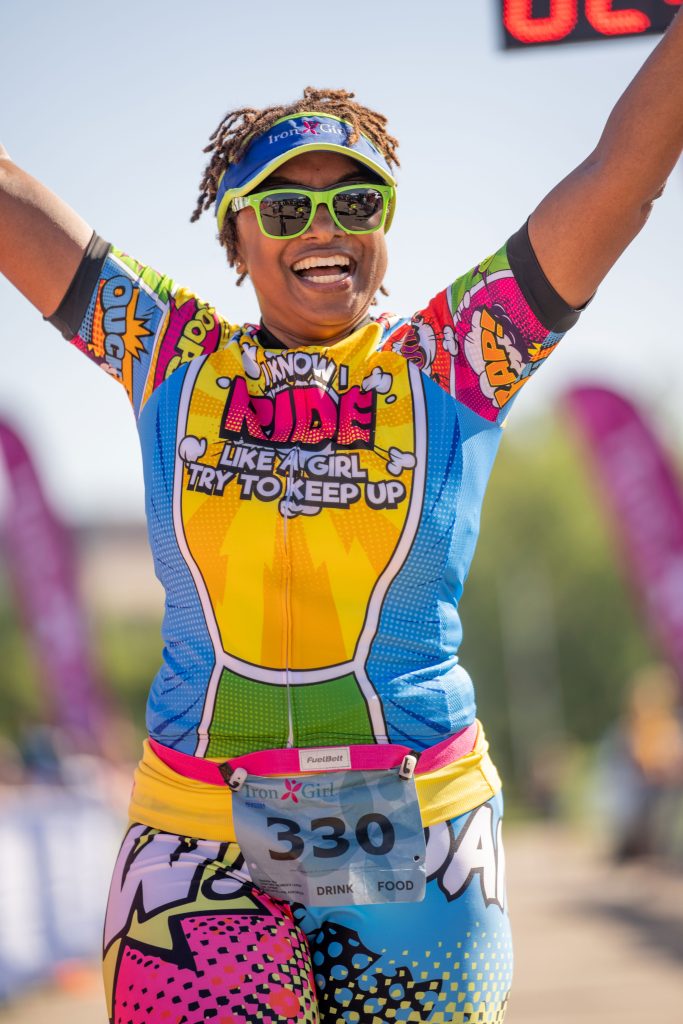 Even the fittest athletes are challenged with the idea of a half-mile swim, 12-mile bike ride and 3.1-mile run.
The Wisconsin Women's Triathlon (formerly Iron Girl Triathlon) is proof one doesn't have to be a world-class athlete or even a weekend warrior to accomplish something that might seem intimidating or unattainable.
Over 500 female competitors of all ages, experience and fitness levels will compete in the sprint triathlon 7 a.m. Sunday (Aug. 14) at the Pleasant Prairie RecPlex, 9900 Terwall Terrace.
"This triathlon is unlike any other that I've been at," Wisconsin Women's Triathlon race director Abbey VanValkenburg said.
"What makes it different is the camaraderie. As you pass each other on the run and bike course, everyone is cheering for you. Each wave of swimmers cheer for each other before going in. It's a really cool thing to see. It kind of gives you the chills."
The chills won't come from the calm, 80-degree water at Lake Andrea.
Lifeguards are positioned on the lake in kayaks and stand-up boards to provide a clear channel for point-to-point.
The bike course is closed to traffic on Highway 165 and Green Bay Road to create the safest route possible. The run is a lap around scenic Lake Andrea.
"We're trying to make these women feel as comfortable as possible and to be able to compete in these with confidence," VanValkenburg said. "For some, this is their 20th triathlon and they do this every weekend. For most others, this is their first or maybe they do a couple each year."
There are 26 women competing in the competitive wave, designed for athletes capable of finishing the course in under one hour, 25 minutes.
Traci Gibb, 32, of Jackson won the 2021 event in a sizzling 1:03.12.
"That's a very solid time," VanValkenburg said. "We have a good handful of ladies that come out to take the top spot."
Awards will be presented in 12 age groups: 19-and-under; 20-24, 25-29, 30-34, 35-39, 40-44,  45-49, 50-54, 55-59, 60-64, 65-69 and 70-and-over.
Competitors must be 12-or-over. A duathlon (1.75-mile run, 11-mile ride and 3.1-mile run) is available for participants looking to skip the swim portion of the event.
Those interested in volunteering can sign up online at Wisconsin Women's Triathlon.