For most people, end-of-life care and death itself are topics to generally be avoided, at least until old age.
After all, who really wants to talk about such things, especially kids and younger people?
Nonetheless, these are unfortunate realities of life, no matter your age, and Hospice Alliance, 10220 Prairie Ridge Blvd. in Pleasant Prairie, is here to help people deal with such situations.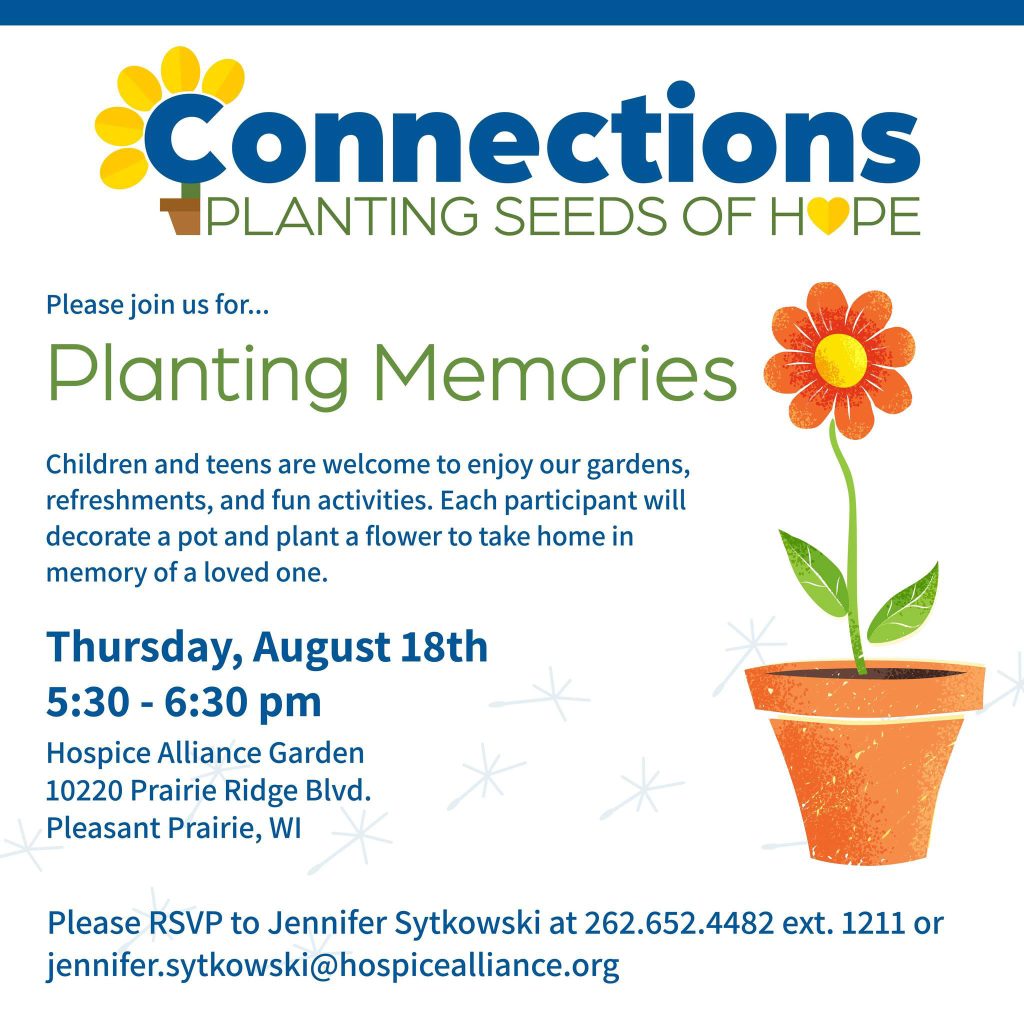 For kids especially, grief support is in rare supply, so Hospice Alliance offers its Connections program, "a support group for children and their trusted adults to meet others who are also experiencing grief," according to the Hospice Alliance website.
The Connections program, which Hospice Alliance tags as "Planting Seeds of Hope," runs the third Thursday of every month from October through May, from 5 to 7:45 p.m., at Hospice Alliance.
However, in order to tide people over until the Connections program starts up again in October, Hospice Alliance is offering a special Planting Memories program on Thursday, Aug. 18, from 5:30 to 6:30 p.m. at the Hospice Alliance garden.
The special bereavement program is free to attend for children and their trusted adult and is also open to the general public for education, not just for those grieving the loss of a loved one.
Hospice care
People may picture hospice only as medical care for a dying person, but it's a lot more than that.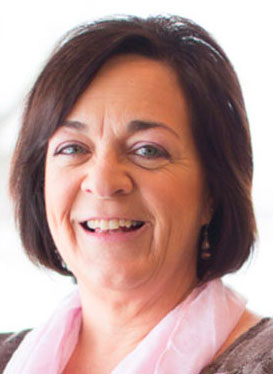 "Hospice in general is really a philosophy of care," said Hospice Alliance Executive Director Rita Hagen in a recent interview. "It's not 24-hour care, but we're there to help the family and the patient move through that end-of-life journey. What are their goals, what are their wishes for end-of-life? 
"Whatever that may be, just accomplishing certain tasks, keep them comfortable. What do they want, who do they want around them when they're dying? Lots of things that nobody wants to talk about but are so very, very important to do. Hospice does all those things."
It also aims to help the family of a loved one grieve their passing.
"After that loved one is gone, we have lots of different bereavement programs that we have to help that family move forward in the loss of that loved one," Hagen said.
Helping children
Dealing with the loss of a loved one is difficult for everybody, but at least adult and elderly people may have gained experience with such an event or have had time to prepare for it.
For kids, dealing with grief can not only be sad and difficult, it can also be confusing.
"We see that children feel alone," Hagen said. "They're not aware of others sometimes. When a death is really difficult, there isn't a lot of talking about it. Someone dies, and you just don't kind of talk about it. You just move forward, pull yourself up by your bootstraps, whatever those (methods) are.
"… I had someone say to me that their son was concerned about going to school because everyone looked at him, because he was the boy whose dad died. You're at an age where you don't want to be different from others. You're not old enough, mature enough at certain ages to be able to handle that."
Hospice Alliance's Connections program from October through May, and the special Planting Memories program this month, helps kids learn healthy ways to cope with grief.
"Peer support and education groups are really successful at helping kids learn healthy coping skills (and) mental health skills later on in their adulthood and adolescence and kind of giving them good ways to cope, rather than picking up bad ways to cope," Hagen said.
Planting Memories
In the Planting Memories program, kids will receive a flower pot, then they can paint the pot, pick out a flower, write a note to their loved one and plant the flower in the pot. They then get to take it home with them.
All the while, kids have a chance to interact with others going through similar grief, something they typically don't get the chance to do at school or in other social situations.
"I think this program lets kids see there's other people like them that have lost loved ones, too," Hagen said.
Kids do not have to talk if they choose not to, but Hospice Alliance has trained bereavement staff on hand to discuss the projects kids are making while they're at Hospice Alliance.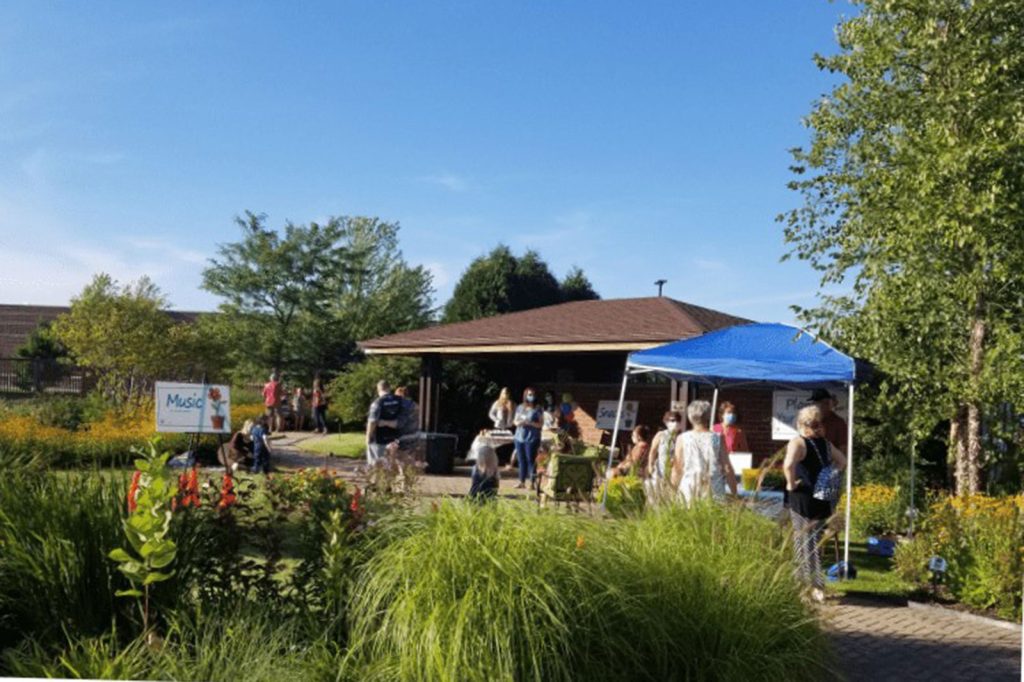 "They can kind of talk to them about, 'Oh, I see you put a cross on there. Why?'" Hagen said. "So you try to get them to talk about the things that they're doing and get them to kind of share themselves, if they want.
"There's no pressure. Just being with other people who've had a loss has helped."
Hospice Alliance also aims to help families discuss their grief with children when they return home.
"We try to ask families, 'What are those difficult questions you have, and how can we help answer them?'" Hagen said. "So once they leave us, on that drive home and the next night at dinner, they can have conversations about that loss of a loved one."
Additionally, Hospice Alliance provides dinner, such as pizza and salad, to families that attend its programs. And only a small amount of paperwork is necessary to get children into the programs.
In regards to the Connections program, kids can participate in all the sessions from October through May if they wish, or they can jump in and join a session at any time.
"These are people that have usually been through a lot, and so we want to make it as simple as possible," Hagen said.
Hagen also said Hospice Alliance started its Connections program just last fall, and the early results have been promising. She said the program had 12 "students" participating by the end of the last session.
"What we've learned from other programs is that's very good, because sometimes there's a little bit of a slow start," Hagen said.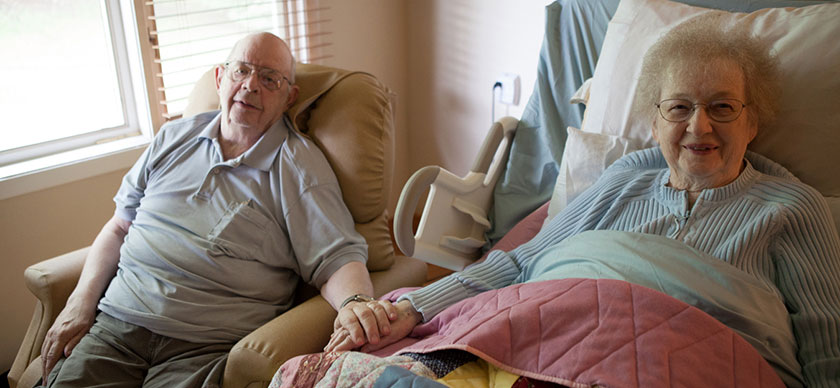 And Hagen also said she's received great feedback from the Kenosha community. Like the case of a Rotary Club member who reached out to Hagen after she'd talked about the Connections program at a meeting.
"I got an email from someone in the club, and he had just said to me what a wonderful program it was," Hagen recalled. "He had lost his mother when he was like nine years old, and so he said how much he could have benefitted from having something like that.
"There he is, a very successful adult with a family of his own, and you see how important having someone to talk to was and knowing he wasn't alone."
Those wishing to attend Hospice Alliance's Planting Memories program on Aug. 18 can RSVP to Jennifer Sytkowski at 262-652-4482 ext. 1211 or jennifer.sytkowski@hospicealliance.org.
To learn more and to register for the Connections program, call 262-652-4400 or email bereavement@hospicealliance.org.