As a longtime musician, Candy Eisenhauer is very familiar with an encore.
Sometimes, though, even after a great performance, fans are left wanting more.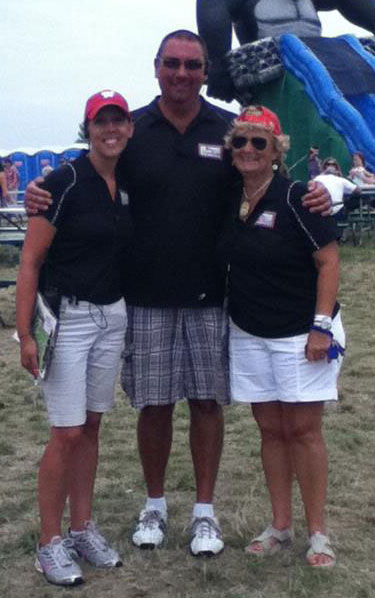 After a two-year hiatus due to the pandemic, Taste of Wisconsin made its triumphant return to Kenosha's lakefront from July 28-30. With more than 40 food vendors, sponsors and community partners on hand, along with 80 bands on four stages, a good time was had by all during the three days of fun.
"It was wonderful," said Eisenhauer, one of the event's co-chairs and its coordinator of music. "The weather couldn't have been better. The festival-goers couldn't have been better. The bands couldn't have been better. The vendors … the food was great.
"Everything was just outstanding. Everybody was happy. I saw smiles on everybody's faces. It really made me feel good."
And that's what you call leaving on a high note.
As many were aware, the 2022 Taste of Wisconsin was the last hurrah. Held since 2009 and organized by the Kiwanis Club of Western Kenosha, the event served as the club's major annual fundraiser to support local charities and community programs.
Involved from the start and credited with turning the affectionately-known "Taste" into the success it became, Eisenhauer has been selected as the Kenosha.com Kenoshan of the Week.
"Before we went ahead with this one, we decided that it would be the last Taste of Wisconsin," said Eisenhauer, citing the club's decreasing membership and limited number of volunteers as the reason for its discontinuation.
Quick to credit fellow co-chairs Stacey Liebke (vendor liaison) and Jeff Hanson (head of logistics), Eisenhauer saw the event — which was the brainchild of Deanna Goodwin of the then-called Kenosha Area Convention and Visitors Bureau — grow from a modest beginning.
The inaugural "Taste" had two stages and 12 vendors. At its peak, it featured as many as 50 food vendors and attracted 60,000 people over three days.
Official numbers were not available for last week's finale, but Eisenhauer said that Saturday was a record-breaking day, with more than 20,000 people on the grounds at Celebration Place at HarborPark.
Eisenhauer was asked if she could see the event returning in some form.
"If somebody else puts on something similar … we are requesting that people do not try to put on the same thing," she said. "Something different, sure. Change things up a bit. The main thing that we don't want to happen is for someone else to take it over, call it the same name and not take care of it as well as we did."
Indeed, the three co-chairs of "Taste" do not want to see its legacy tarnished.
"Stacey, Jeff and myself have taken great care to make sure that it stays family-friendly, that people don't overdrink," Eisenhauer said. "We never charged admission. That's one thing we always promised the festival-goers. We don't want to see someone take it over and do that.
"Other events? Sure. You can have Taste of Kenosha. You can have Taste of the Lake. You can have Taste of the Harbor. But not Taste of Wisconsin."
Born and raised in Kenosha, Eisenhauer is a well-known vocalist who performed with several bands for more than 40 years. Do the names State Express, Prawell, Jason Pius Trio, Therica, Overkill, Back Talk, Jems, Wind Watcher and Send Help ring any bells?
Shortly after graduating from St. Joseph High School in 1971, Eisenhauer went on the road with Therica for seven or eight years.
"We went everywhere," she said. "We had a sadistic booking agent who would blindfold himself and throw a dart on a map to determine where we would play next."
Eisenhauer eventually returned to Kenosha for good in 1981.
"When I moved back to Kenosha, I started a group with Bill Switzer called Overkill," Eisenhauer said. "I had the same lead guitar player (Switzer) and the same drummer (Dave Piccolo) for 35 to 45 years."
Eisenhauer opened CD-DVD-Games-Vinyl Warehouse in 1996 and retired from playing music in 2015.
"I had cancer in 2017, and that kind of slowed me down a little bit," she said. "Once I started to get better, I got a herniated disc in 2020. I'm still trying to recover from that.
"I was a singer and my voice was my weapon, so to speak. It was powerful. It took a lot of lungs. To build that back up again, it's taking me a little bit. I'd love to sing again, but right now it's not in the cards for me."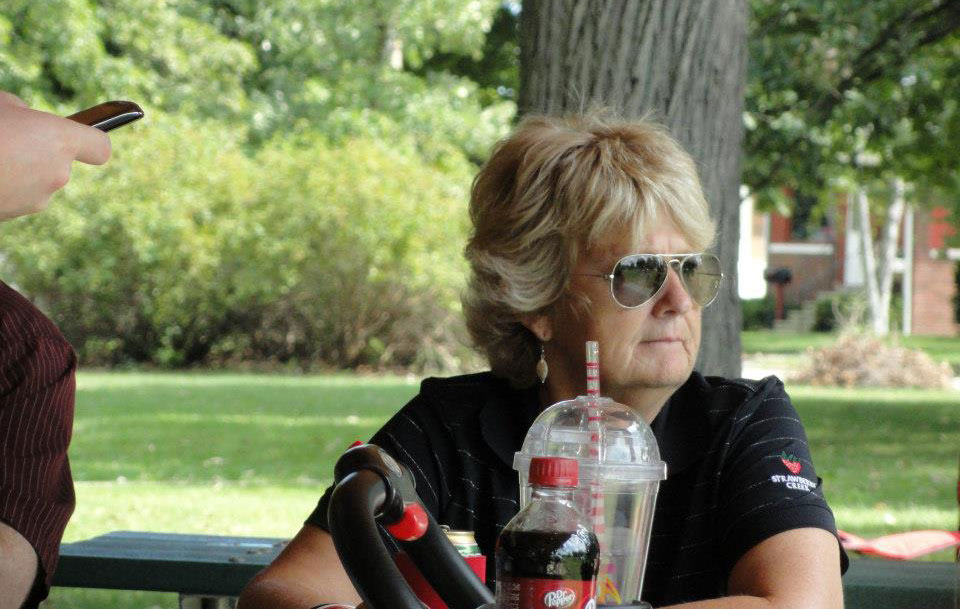 More about Candy
Favorite albums — "The Dark Side of the Moon" by Pink Floyd and "A Night at the Opera" by Queen (special shoutout to the song "'39," sung by Brian May)
Favorite movies — "The Godfather" and "Staying Alive"
Favorite moment as a musician — "When you play music that people enjoy. When they come out on the dance floor and throw their arms up into the air and sing along with whatever I was singing. Every time I could get them to do that, that made me happy."
This community has always been important to you. What makes you happy? — "I love this town. It makes me happy to see how downtown has changed and grown. It has become a destination. There's music on every corner. We have good food. We have a reason for people to come here. I think that's huge."
NOTE: To nominate a Kenoshan of the Week click here or email Andrew@Kenosha.com.