A few weeks ago I met a couple individuals that owned a taco stand in Chicago. We started talking about the best Mexican restaurants in the area, which then led to a conversation about salsa. Long story short, one of the gentlemen gave me his secret ingredient to make the "best green salsa." I tried it out this past week, and it did not disappoint.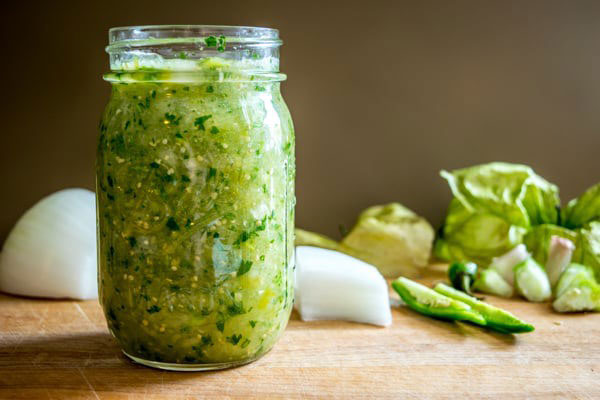 Ingredients:
5 medium to large tomatillos
Jalapeño or Serrano (I used one of each for extra heat)
1/2 onion
1-2 garlic cloves
Cilantro
Lime juice
1 Tbsp Knorr Caldo con Sabor (the secret ingredient)
Extra chopped onion and cilantro
Directions:
Boil tomatillos and peppers for about 5 minutes until soft.
Strain tomatillos and pepper and then place in blender with 1/2 onion, garlic, salt, squeeze of lime, cilantro, and the secret ingredient (Knorr Caldo con Sabor). Pulse until thoroughly mixed and liquified to the consistency you like.
Place salsa in a large bowl and mix in chopped onion and cilantro (as much as you'd like).
Chill in the fridge and enjoy!