Looking for a quick, healthy and delicious way to start your day? Here's a perfect way to combine your morning coffee with a nutrition-packed breakfast smoothie.
Ingredients:
One banana (frozen, cut into pieces)
One scoop whey protein
2 oz. milk
4 oz. iced coffee
1 Tsp cocoa
1 Tsp honey
¼ cup walnuts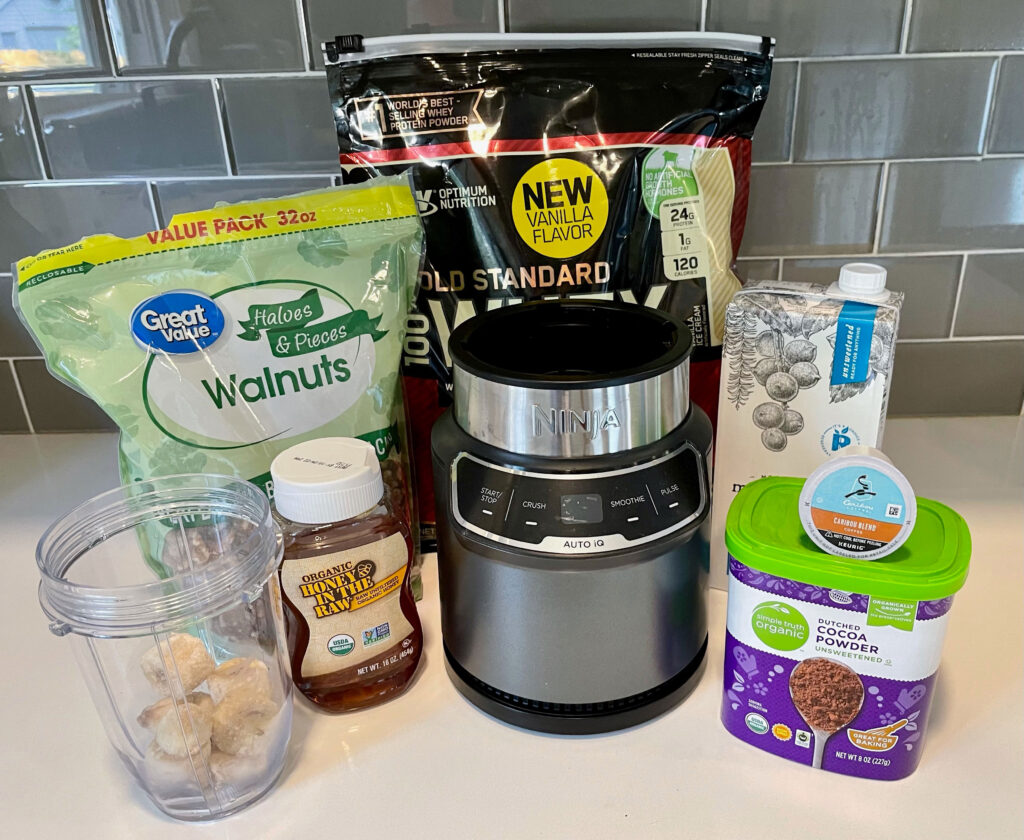 Instructions:
Mix all ingredients into a blender (Ninja Nutri-Blender Pro is my favorite kitchen appliance) and serve immediately. Chopped walnuts can be sprinkled on top of smoothie as a nice garnish. Recipe is for one 16-ounce drink. Enjoy!
Notes:
The final product tastes similar to a chocolate milkshake with the frozen banana providing a creamy, iced beverage. … The smoothie includes numerous ingredients rich in antioxidants (walnut, honey and cocoa) and a quick 24 grams of whey protein to promote muscle growth/fat loss. … The coffee provides great flavor and a quick energy boost to start your day. … Milkadamia Milk (unsweetened) was used for this recipe. … The secret ingredient is the walnuts. Don't skip the walnuts! … The cost of each smoothie is approximately 80 cents, making it not only delicious but very affordable.