When Kenosha Community Health Center Chief Executive Officer Mary Ouimet and KCHC's extensive staff of health-care professionals were out in the community to help care for patients during the COVID-19 pandemic, they kept hearing the same complaints about the health-care system.
That it's confusing, inconvenient and difficult to navigate. Ultimately, those hurdles were costing people an opportunity to better their health.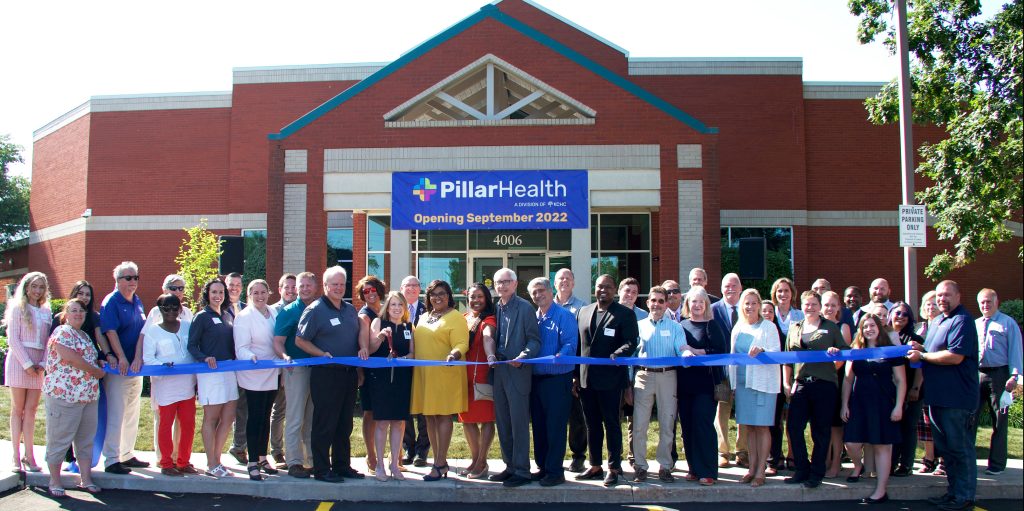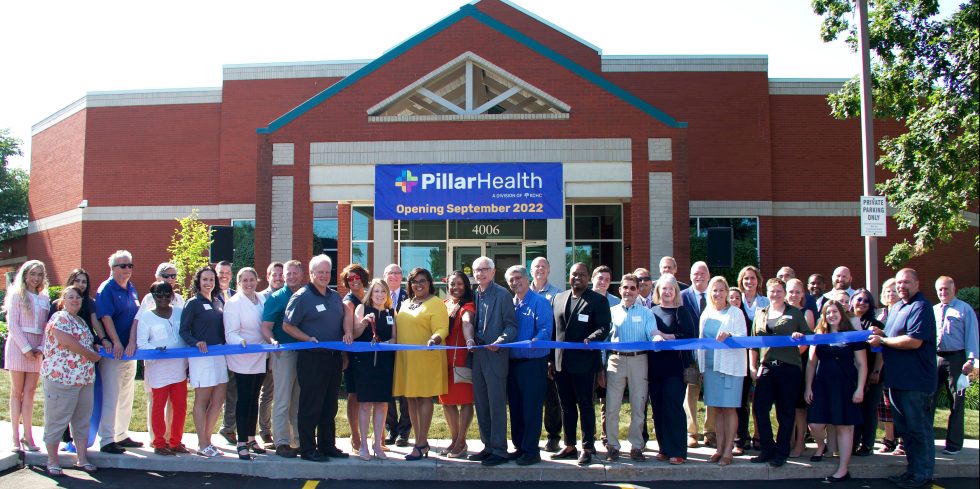 Well, Ouimet and everyone involved with KCHC listened to those patients, and the response to their feedback is a brand-new endeavor in health care for the Kenosha community, Pillar Health.
Proving the old maxim that from great challenges come great opportunities, Pillar Health, a division of KCHC, seeks to streamline and vastly improve the health-care process for the public by providing a place where patients can seek medical, dental and behavioral health care all in the same location.
On Thursday afternoon, a ribbon-cutting ceremony was held at that location, 4006 Washington Road, for the repurposed building, formerly the home of Herzing University, that will house Pillar Health.
According to KCHC Board President Tamarra Coleman, "By the end of the year, Pillar Health will be fully operational."
Helping patients
Established in 1995, KCHC, as Ouimet said during a speech Thursday, "is a free-standing, non-profit, federally-qualified health center … with the mission of offering successful, comprehensive health services regardless of the ability to pay."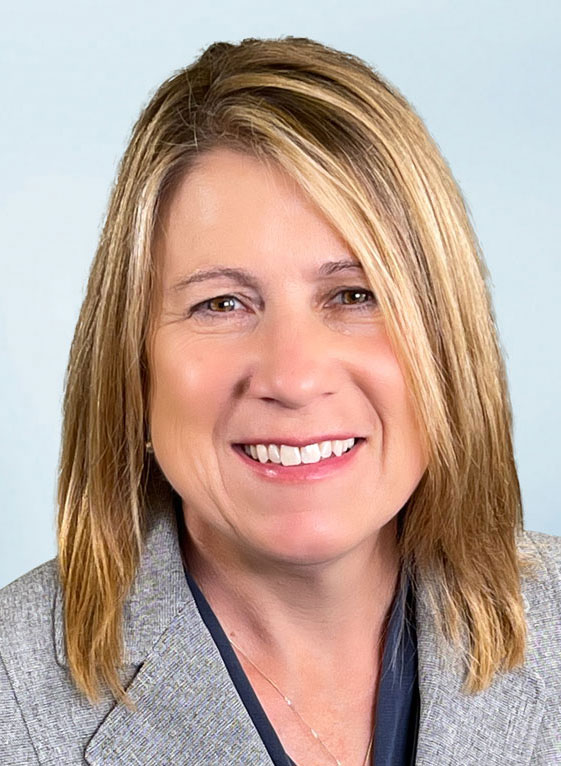 "The services that are designed for the health center must be tailored to the needs of the community, so with that, KCHC provides primary medical, dental and behavioral health care, as well as access to deeply discounted medications," Ouimet continued. "This combination of services makes us uniquely different from other health-care organizations."
From a small, single location at its inception, KCHC has grown into three locations in the City of Kenosha, the original one at 4536 22nd Ave., another at 6226 14th Ave. and a third at 1330 52nd St. #205 at the Boys & Girls Club of Kenosha, along with a Kenosha County location in Silver Lake, at 903 S. 2nd St.
However, like other traditional health-care models, KCHC has its medical, dental and behavioral health services spread between its locations.
So when KCHC staff had to get mobile in order to treat patients out in the community during the pandemic, they learned a lot about that traditional health-care model.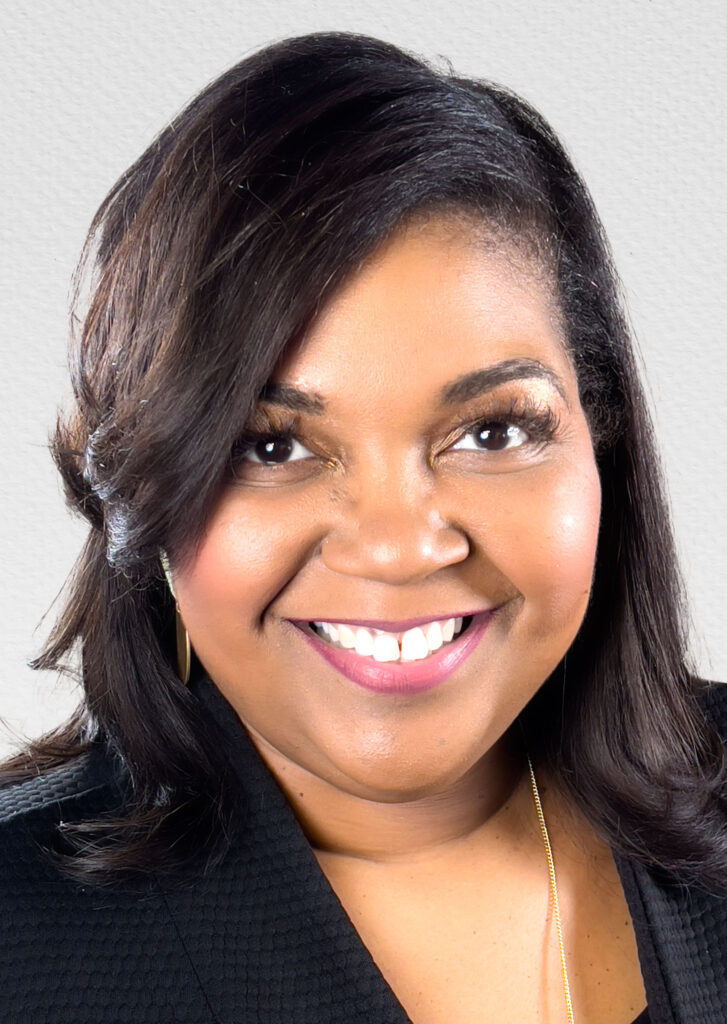 "What we heard from people was that health care wasn't easy to navigate, it didn't fit in with their lives, and it was confusing," Ouimet said Thursday. "And sometimes, they didn't trust health care.
"So what we wanted to do is find a way to make health care easy, to find ways to help people navigate and understand their resources. I'm going to be excited when we're able to have people trust the services that we provide, and we're going to use our mobile services to get out and start to build relationships."
Coleman said that while being a challenge for all, the pandemic provided KCHC with a chance to rethink how it provides health care.
"How do we look at things different?" she said. "Sometimes we as community members look at things the same way, because that's just how health centers are supposed to do things, and that's just how they've always done things.
"This is just a different way of looking at it. And so we're really excited for the opportunity for how we can administer behavioral health, medical and dental to our community, especially for those in need."
All in one location
The solution that Pillar Health provides is to place medical, dental and behavioral health services all at its new location at 4006 Washington Road.
A tour of the building Thursday revealed a number of exam rooms ready to go, six for medical, six for dental and two for behavioral, as well as a room for telehealth services, something that's become essential to health care during the pandemic.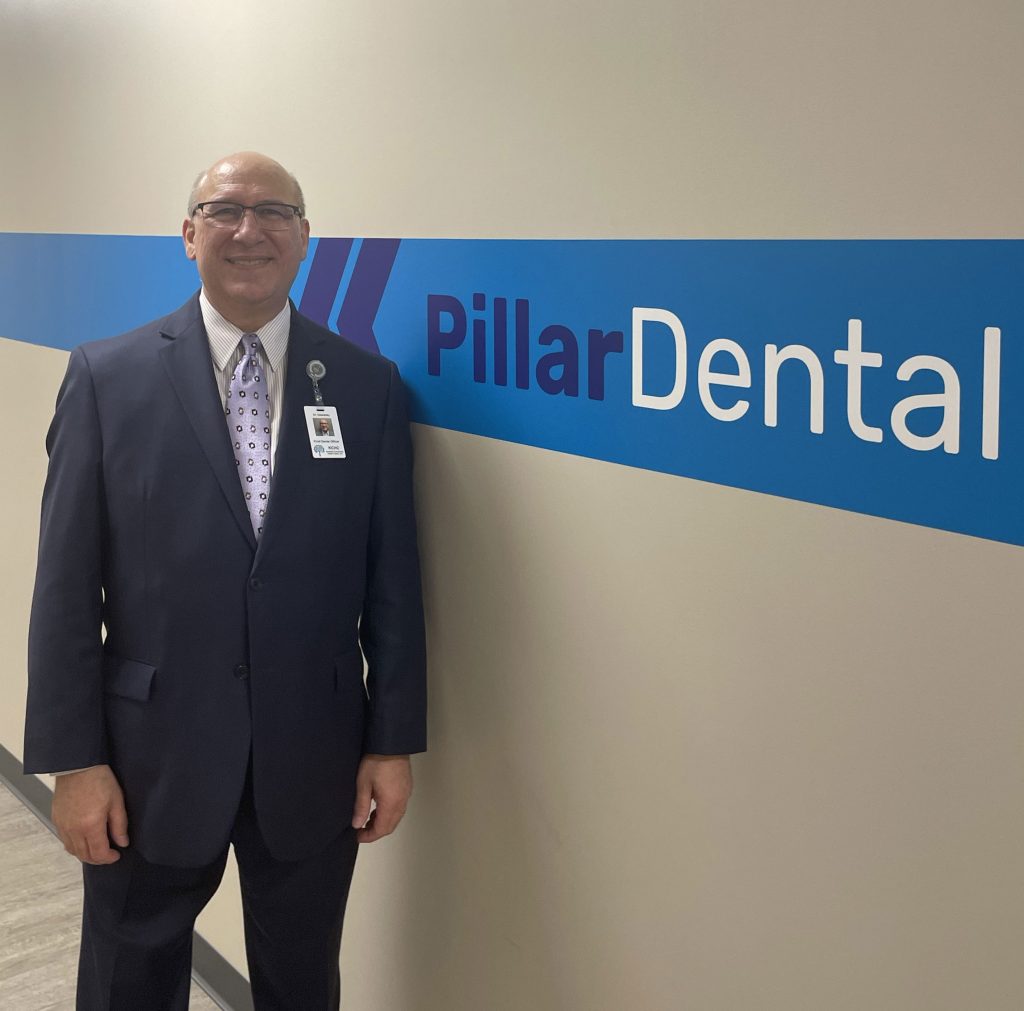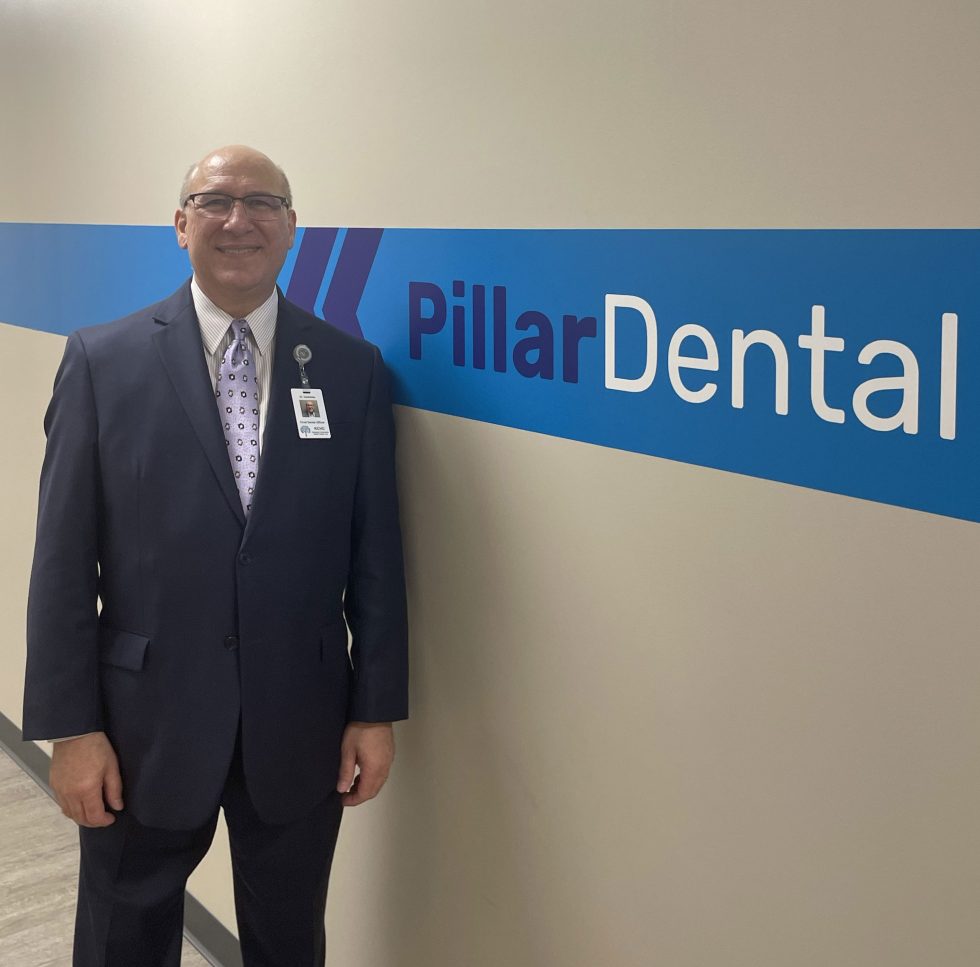 But one simple area provides the biggest indicator as to what Pillar Health is all about, and that's a room in the middle of the building where health-care professionals can all collaborate to care for their patients.
That collaboration can be invaluable for health-care professionals, as Dr. John Vaselaney, DDS, KCHC's Chief Dental Officer, explained Thursday.
"By putting medical and dental and behavioral health professionals all in the same building, it allows us to have more synergy and collaboration to help the patients," Vaselaney said.
To demonstrate how Pillar Health's model works, Vaselaney provided an example.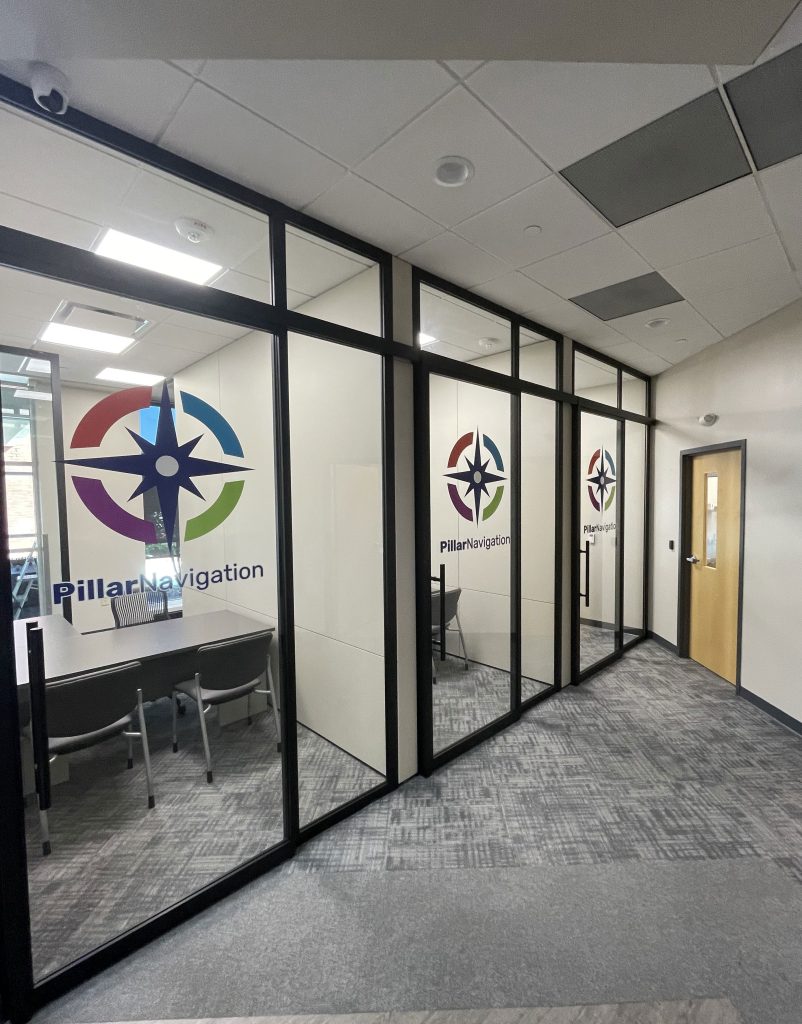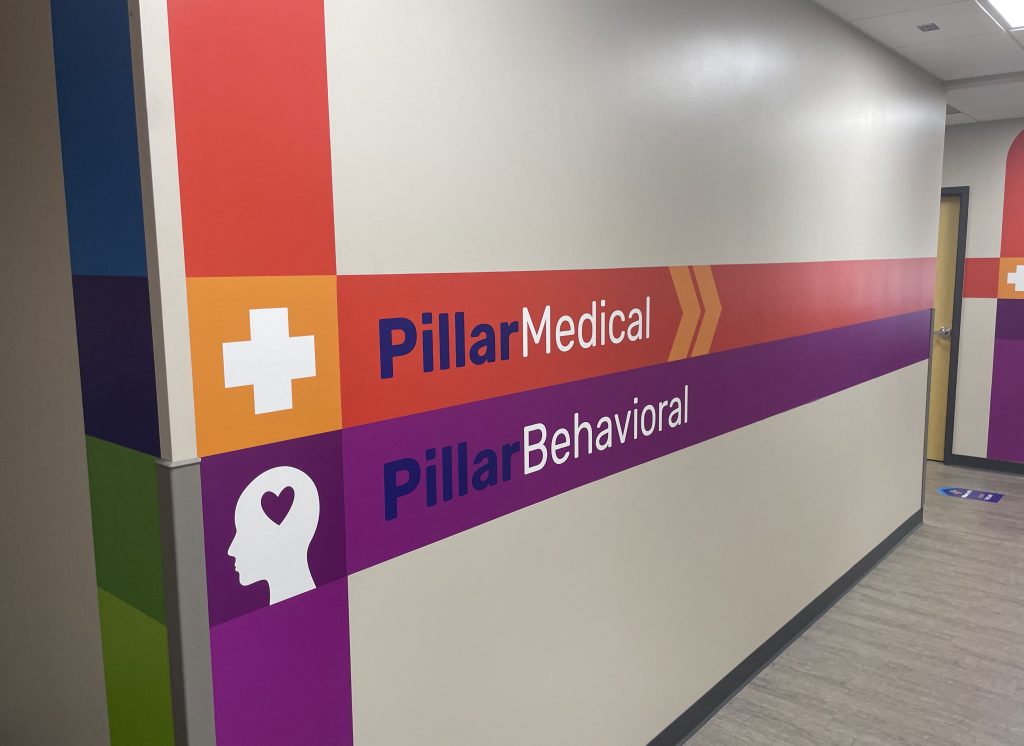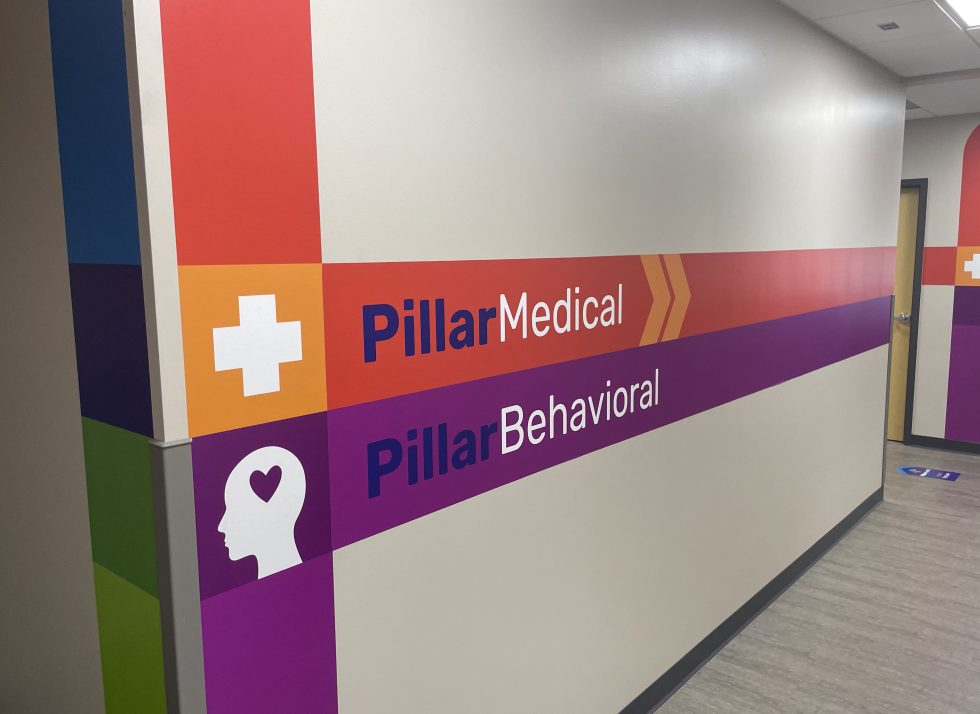 "Let's say there's a patient that comes in and they have elevated blood pressure, or their diabetes isn't under control," he said. "In a traditional model, they'd have to be told by their dentist, 'Well, you need to go see your physician.' And now you've got new hurdles for that patient to jump over in order to be able to get the care that they need.
"In the Pillar Health model, we'd be able to walk across the building and be able to engage one of our medical or behavioral health practitioners and say, 'Hey, I've got a patient that I need your opinion on. Could you help out and help me manage the needs of this individual?'"
Which makes Pillar Health an exemplary model for both patients and doctors.
"To be able to engage somebody, to be able to help that patient, it makes you feel great to know that you did something that furthered that patient along in their journey for better health," Vaselaney said.
"… Being able to eliminate, or at least reduce, the barriers that they have to get to those next steps is really what Pillar Health is all about."
Grant money
The process of funding for Pillar Health was started in 2021, when KCHC applied for the competitive Health Care Infrastructure Capital Investment Grant, administered by the Department of Administration on behalf of the State of Wisconsin.
A proposed capital project was submitted with the support of local and state officials, to serve as a pilot site for an "innovative, evidence-based care model targeted to address health disparities and improve overall community health," according to a KCHC press release.
Ultimately, the grant awarded to KCHC was the fifth-highest in the field of 23 recipients, and the cost of $5.92 million for the project was completely funded by the grant. That cost included the purchase and renovation of the building at 4006 Washington Road.
A number of local and state officials, including Governor Tony Evers, were in attendance Thursday for the Pillar Health ribbon-cutting ceremony. Evers, County Executive Samantha Kerkman and Kenosha Mayor John Antaramian all gave short speeches.
A neighborhood open house has been planned for Aug. 10 to welcome the community to take a building tour, meet the Pillar Health team and enjoy food and refreshments before the facility opens for health-care services later this year.
In the end, serving the community in an even better capacity than KCHC already does is the ultimate goal of Pillar Health.
"Trying to find a way to make health care easy, that's what we're becoming all about," Ouimet said. "How do we make it work? We're willing to be flexible.
"As a community health center, our services are designed based on you. So as we hear what the needs are, we adapt toward that. So, that's our goal."