Next month, Ashleigh Ours will be finishing her term as the Wisconsin Youth HIKE Coordinator for Job's Daughters International.
In that role — one of the top three positions in the state for the youth organization — the 14-year-old's job is to raise funds for a nonprofit charitable project, which is HIKE (Hearing Improvement Kids Endowment). The money raised provides financial assistance to families who have children in need of hearing aids.
Initially setting a fundraising goal of $5,000, the Harborside Academy freshman-to-be smashed that total. She has raised $6,100 since August of 2021. Her new challenge is $8,000 before her term ends at the end of next month.
"Ash is a true inspiration to all of Kenosha," said Alleya Ingram, who serves as a volunteer and mentor for Job's Daughters. "She's so passionate about helping others in any way possible."
On Sunday, Aug. 7, a Celebration Reception is being held at Old Settlers Park in Paddock Lake in honor of Ashleigh's tremendous fundraising efforts. To further recognize the fundraising dynamo, Kenosha.com has named Ashleigh Ours the Kenoshan of the Week.
"I have a lot of people who help support me," said Ashleigh, the daughter of Robert and Jen and older sister to Cyndi Lou.
Where does Ashleigh get her passion?
"I get this passion from being able to help others be able to actually do things that they might want to do," she said.
Ashleigh, who has been with Job's Daughters for almost four years, designed her own service project to benefit HIKE in March of 2021. After obtaining sponsorships, she created and delivered nearly 50 Easter flower pots to residents at Kenosha's Brookside Care Center. In addition to bringing joy to the residents and brightening up their rooms, Ashleigh was able to raise $250.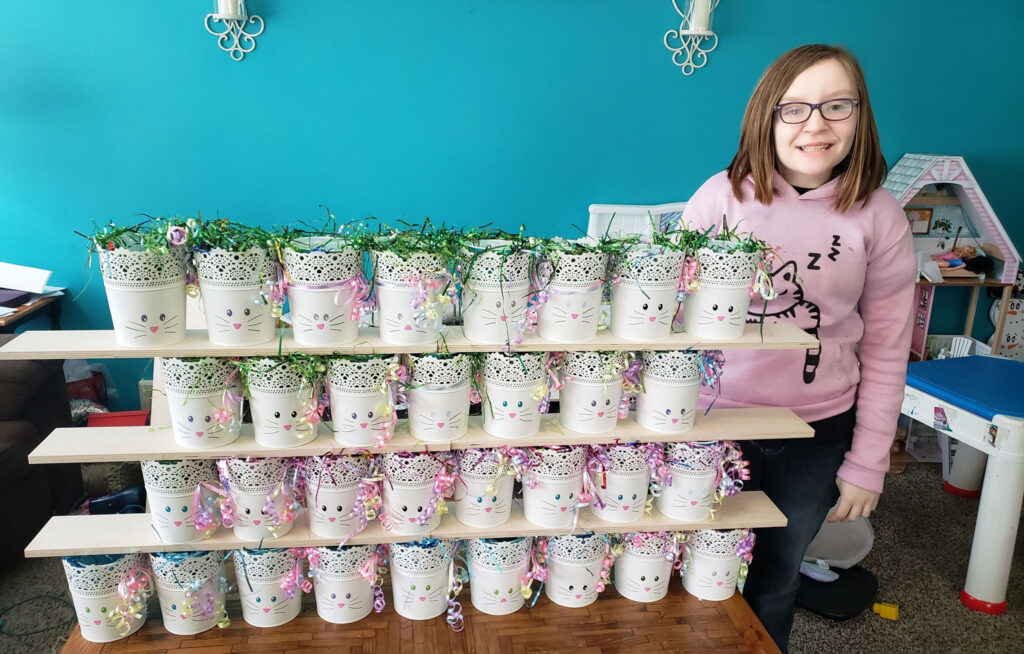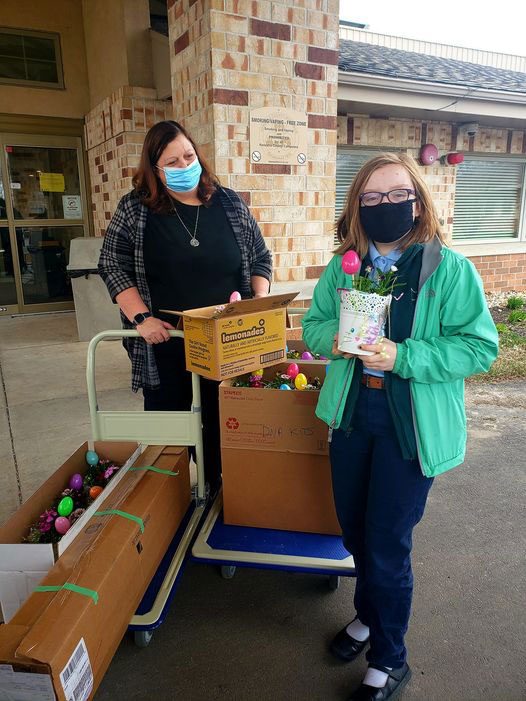 Her efforts did not go unnoticed.
In February, Ashleigh was presented with the 2021 "Yes, I Can" award from the Wisconsin Council for Exceptional Children. The female representative for the state of Wisconsin, her nomination will be sent to the national level, for which recipients will be announced in January of 2023.
Since that initial fundraiser, Ashleigh has not slowed down.
"My free time is usually in the summer," she said.

Conducting both in-person and online fundraisers, Ashleigh has put her artistic talents to good use. Just like with her project at Brookside in 2021, Ashleigh held an "Adopt a Resident" fundraiser over the winter at Three Pillars Senior Community in Dousman. Residents in the Memory Care building received hand-crafted signs, which read: "We are like a snowflake – beautiful in our own way."
Ashleigh, who currently holds the title of Junior Teen of Kenosha County for Sweethearts of America Pageants, enjoys camping, horseback riding, swimming and dancing.
You can follow her fundraising endeavors through her Facebook page Wisconsin Job's Daughters HIKE.
NOTE: To nominate a Kenoshan of the Week click here or email Andrew@Kenosha.com.