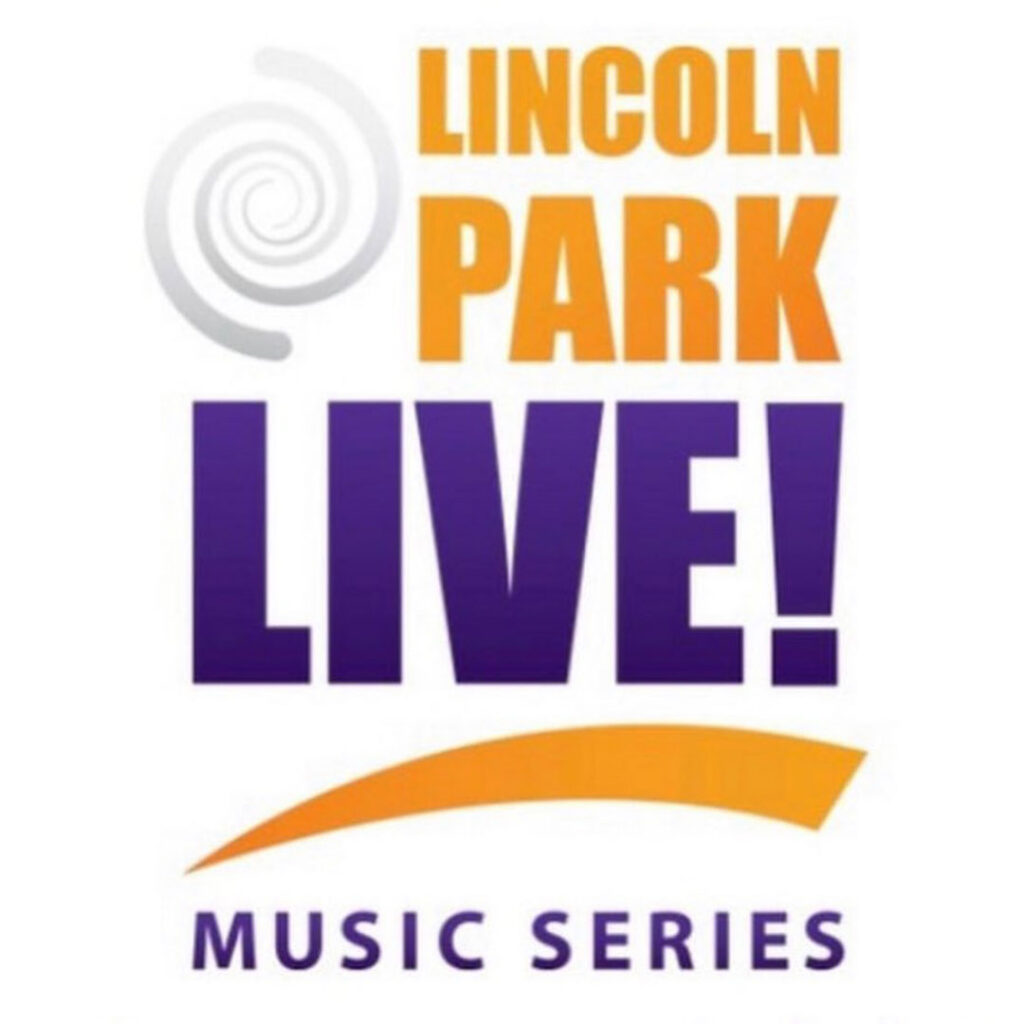 The Lincoln Park Live music series presented by the Mary Lou & Arthur F. Mahone Fund (component of Kenosha Community Foundation) has released the highly anticipated dates and musical lineups for its seventh season of free concerts in Kenosha's iconic Lincoln Park Flower Gardens. 
"The City of Kenosha is proud to partner with the Mahone Fund, in collaboration with the Lincoln Park neighborhood, to present another season of free, amazing live music, food, and entertainment for all ages. Come join us in Lincoln Park for dancing, great food, and new friendships!" 12th District Alderwoman Ruth Dyson said.
The LPL music series is organized over four Wednesdays throughout the summer — July 13 and July 27 and August 10 and 24. The park opens at 5 p.m. and music begins at 6 p.m. each night. The free music series is open to the public. Food, soda and water will be provided by local vendors Fry Daddy's and Rocket Tacos. Select wine and beer will also be available for purchase. Off-street parking will be located by the Lincoln Park baseball diamonds.
"The concerts are a unique and prized experience of community … Everything good about Kenosha comes together in Lincoln Park … I rarely get to sit and relax amongst friends to enjoy great music, Lincoln Park Live makes for the perfect evening after a day at work," one Lincoln Park resident said.
Diane Kastelic, a Lincoln Park Live committee member and neighborhood resident, added: "The committee is very excited for the return of this family-friendly event in the iconic Lincoln Park Flower Garden this year. We look forward to enjoying some great live music, food, and fellowship with the community. It's such an uplifting outdoor vibe for all to experience. Hope to see you in the park this summer."
Kris Kochman, Community Relations Liaison for the City of Kenosha stated: "The Lincoln Park Flower Gardens are a beautiful setting for the concert series. I am looking forward to the variety of musical styles on this year's schedule."
The Lincoln Park Live performance lineup continues to be one of the most diverse and unique in the city, providing an unforgettable live outdoor music experience in Kenosha's largest park. This year's schedule brings a wide variety of R&B, salsa, big band, reggae, New Orleans brass and jazz genres to the flower garden.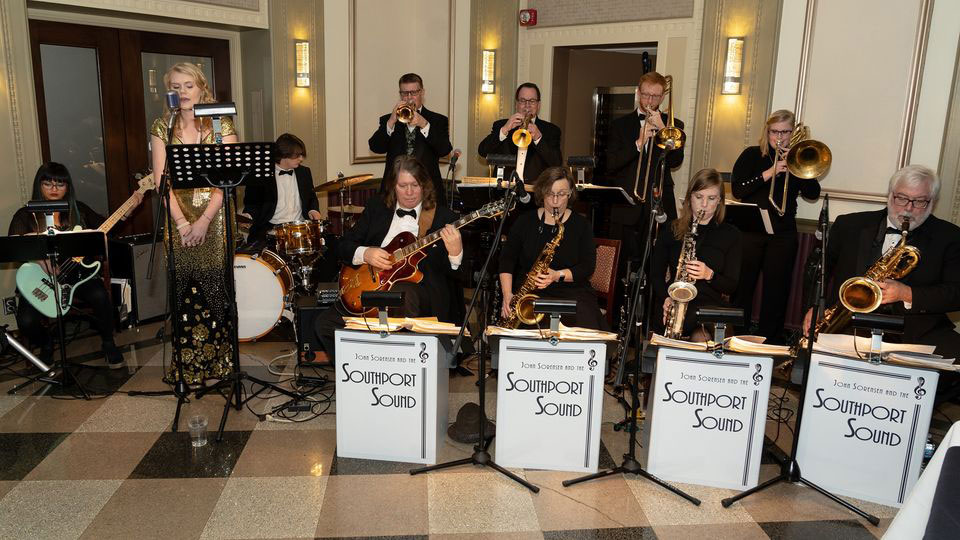 The most celebrated weekday music series kicks off on Wednesday, July 13 with Chicago Rhythm & Blues favorite The NuBlu Band with Carlise Guy. Chicago's hottest reggae group, The Tropics Reggae Band will be featured July 27. Kenosha's renowned big band favorite, The Southport Sound, will hit the stage along with Milwaukee's riveting Extra Crispy Brass Band on Aug. 10. The series concludes on Aug. 24 with a high energy salsa performance from Milwaukee's Septeto Charambó band and Racine's R&B and top 40 sensation Chicken Grease.
The theme for the closing night is "Education – "A Pathway to Success." The Mahone Fund will host all academic partners including UW-Parkside, Carthage College, Gateway Technical College, Herzing and KUSD to celebrate the fall kickoff of another exciting school year.
"We could not be more excited to unveil such an eclectic lineup that reflects the diversity of the Lincoln Park neighborhood and the city overall," Mahone Fund chairman Tim Mahone said. "There is a little bit of something for everyone. It is a response to the feedback from the neighborhood residents who express interest to enjoy various musical genres. That's the joy of it all."
For more information visit https://www.mahonefund.org/lpl/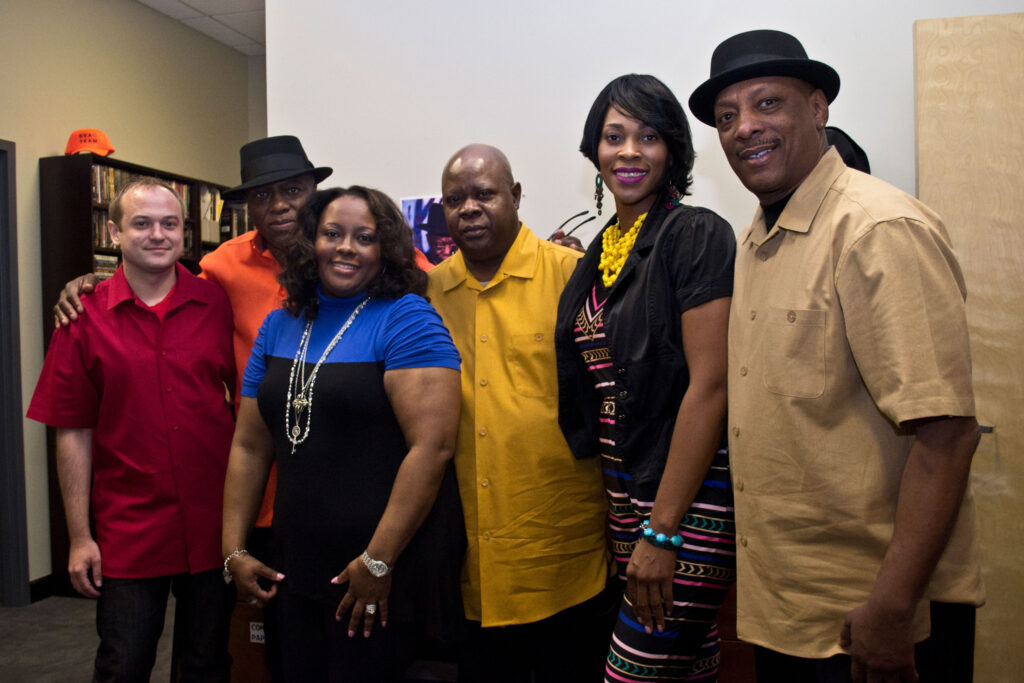 Lincoln Park Live
PERFORMANCE SCHEDULE
WEDNESDAY, JULY 13
6 p.m. — The NuBlu Band with Carlise Guy (blues and R&B)
This high-energy group pairs a tight rhythm section led by Mark Maddox on lead guitar and Dan Henley on drums, with the powerful vocals of Carlise Guy, the dynamic daughter of the legendary seven-time Grammy-award winner Buddy Guy. The three are the foundation of the band. They perform a wide range of genres — blues, R&B, pop and Motown. Their soulful sound is enough to make any audience get up and dance. It's always a party when The NuBlu Band is on stage. They have performed across the country and around the world, from huge outdoor festivals in Brazil, Florida, Ohio and Illinois to intimate nightclubs in Chicago.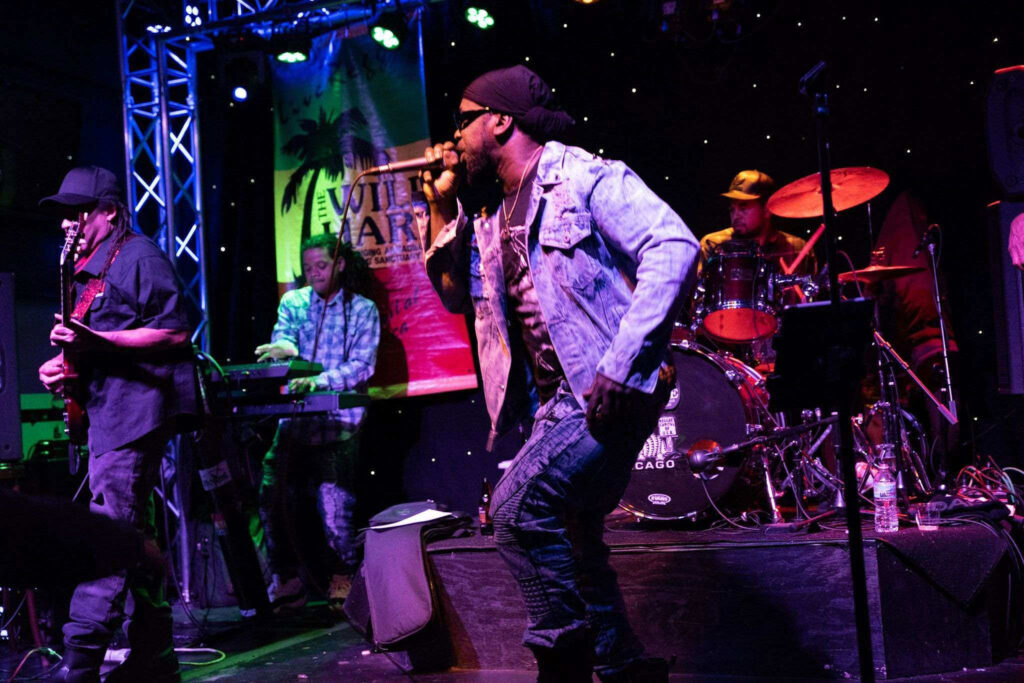 WEDNESDAY, JULY 27
6 p.m. — The Tropics Reggae Band
Led by guitarist and vocalist Mike Dangeroux, The Tropics Reggae Band is five-piece Chicago-based high tempo group providing the very popular genre of Jamaican origin that combines native styles with elements of rock, rhythm and blues (R&B), jazz, calypso, African, and Latin American music. Mike was born in Chicago and graduated from the Berklee College of Music. He has been hailed as one of the top guitarists in the world. He performs a variety of musical genres from classics to contemporary hits. The band offers over 500 popular songs in its repertoire along with original work.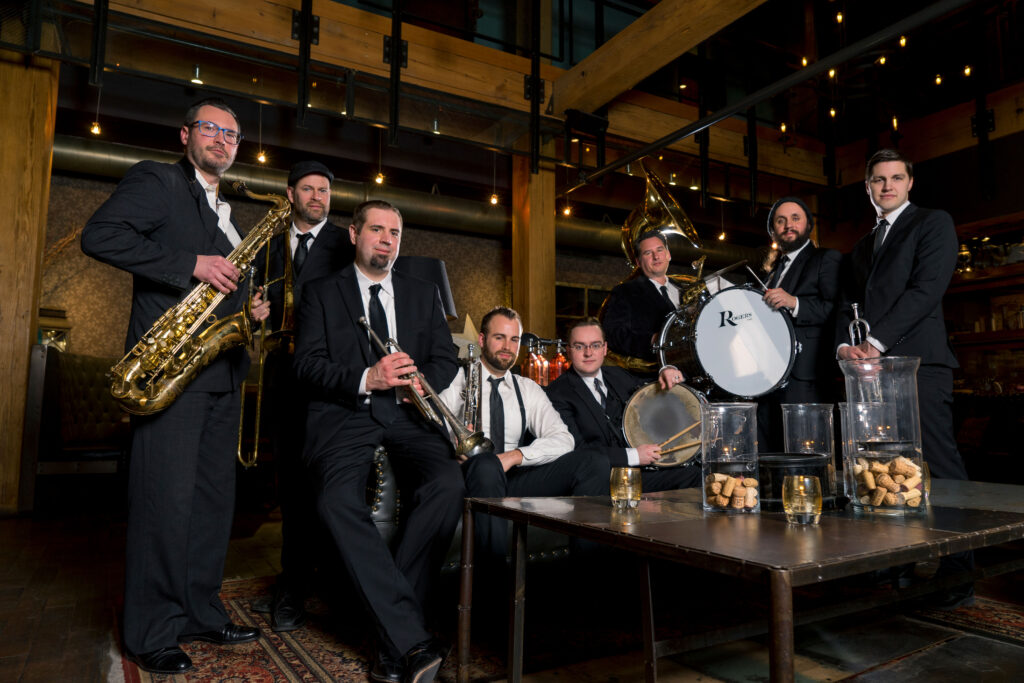 WEDNESDAY, AUGUST 10
6 p.m. — The Southport Sound
The Southport Sound, an 11-member show band specializes in big band jazz, Latin and rock suitable for dancing, listening and enjoying.
7:30 p.m. — Extra Crispy Brass Band (New Orleans brass band)
The Extra Crispy Brass Band is an eight-piece ensemble that performs a variety of repertoire ranging from jazz standards to contemporary pop tunes played in the style of a traditional New Orleans street band. The back line is essentially the rhythm section and consists of two drummers and a sousaphone. The drummers play bass drum and snare drum, respectively, both with cymbals. The sousaphone plays the role traditionally occupied by a bass player. The front line consists of two trumpets, one tenor saxophone (doubling on soprano), and two trombones, all of whom double on vocals. The lead vocalist is trombone No. 2. All other vocals provide a powerful background. The ECBB repertoire features extensive instrumental improvisation. Band members will generally use proximity effect to their advantage, backing off the mic for ensemble parts and getting close on solos. The ECBB is at its essence a street band. Performances may include a planned or impromptu acoustic parade to or from the stage, or around the venue.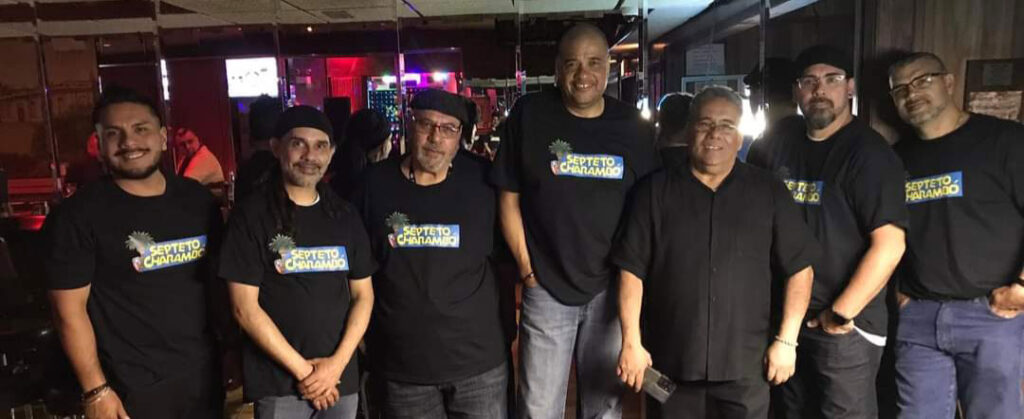 WEDNESDAY, AUGUST 24
6 p.m. — Septeto Charambó (salsa)
This unique septet is a modern version of a popular Milwaukee-based salsa band that was making music in the 1980s called Conjunto Charambó. Charambó is a word that came to life by combining two different names of rhythms from the Caribbean, one called Charanga and the other Bomba. Septeto Charambó, reinvented in 2022 by the leader of the 80s band, percussionist Alberto Rivera, this scaled-down septet aims to strengthen the legacy of salsa music in Milwaukee. In addition to Rivera, Ramon Torres lll, another member from the 80s group, joins in on vibraphone. They are accompanied by bassist Rafael Castro Jr. and percussionist Cecilio Negron Jr., who are the sons of two former members of the 80s ensemble. Completing the ensemble are the talents of Joey Sanchez on piano, Salvador Santiago Jr. on timbales and Robert Figueroa on lead vocals. Under the direction of Alberto Rivera, this septet presents a unique style of music called "Salsa Dura" and is guaranteed to get the dance floor packed, inspire listeners, and aims to keep the rich traditions of salsa music in Milwaukee alive. Perfect for all types of venues, corporate events and private occasions.
7:30 p.m. — Chicken Grease (R&B)
A fresh and unique sound formed from freestyle and impromptu. Birthed from organic, positive vibrations, Chicken Grease is presenting something new and inviting to ears that have been yearning to listen and feet that have been itching to dance! Started from attending open jams in various places and creating and smooth, laid-back vibe and soulful sound, the band is not trapped in the box of one genre. Presenting sweet sounds from featured vocalist RaQuel White, she is backed by lead guitarist Freeman Bell, a pioneer yet quiet soul, bringing bluesy/rock elements, while Neal Moore adds more flavor by creating a funky, heavy thump. Keyboardist Kyle King provides sweet out-of-pocket chord progressions and variations, while Dennis Marshall is a surgeon of the percussions with one of the quickest feet around and impeccable timing. His chops are like no other! Chicken Grease is one band sure to get the party started for any occasion. The band is ready to set the mood that is desired.