It can't be overstated how much life in the City of Kenosha has always revolved around the rhythms of Lake Michigan.
Weather, wind patterns, waves, beaches, harbor conditions — in some ways, especially during the summer months, Kenosha can almost feel like a coastal city.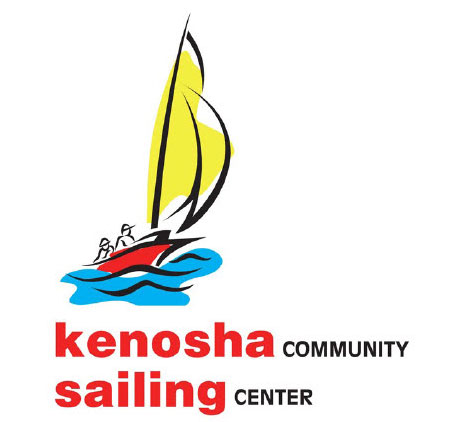 Since 1995, the Kenosha Community Sailing Center, a sailing school located at 5128 4th Ave., "has been inspiring Kenosha-area residents to set sail," according to one of its brochures. But more than just sailing, the KCSC teaches area residents how to, in essence, "read" Lake Michigan, and a special youth program scheduled for next week aims to teach local youth all about water.
From Tuesday, July 5, through Friday, July 8, the KCSC is hosting a Waterfront Youth Program. The program, for ages 7-14, will run from 9 a.m. to 4 p.m. each day, and the fee is $300 per student. Sign-up is available on the KCSC website, kenoshasailing.org, by clicking on the "Sailing Classes" link and then the "Waterfront Youth Program" link.
The KCSC runs youth weekly sailing courses from Monday through Friday throughout the summer. But with the Fourth of July falling on a Monday this year, KCSC Youth Director Bettie Westcott said the organization decided to offer a new program for the short week.
Rather than the usual sailing program next week, those who sign up will have access to the KCSC's paddle boards, kayaks and ducks, which are pedal boats that look like "big, yellow rubber duckies," Westcott said.
There will also be other fun activities revolving around the Lake Michigan shoreline for kids who sign up.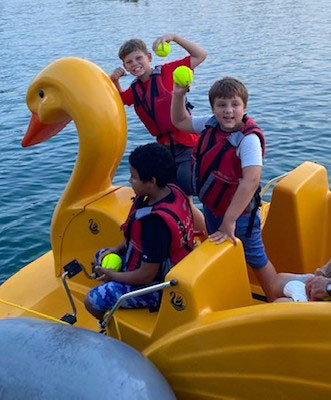 "They'll probably get a ride on the trolley," Westcott said. "We're going to be doing beach walks, we're going to be doing some crafts, we're going to be doing fun stuff. And we will throw in a little bit of education with it."
The idea, Westcott said, is to get kids comfortable in and around water and to teach water safety. Many kids shy away from sailing because they're simply afraid of the water, so next week's KCSC program aims to help with that.
"We are very interested in safety and helping kids be safe around water," Westcott said. "That's part of the emphasis, is, OK, they're not ready for sailing, they don't want to take sailing lessons. But if we can get them out in the water and feeling comfortable in it, we can make talks about lifejackets.
"When we go to the beach, we'll be talking about the water on the beach, the currents, the dangers that there are at the beach and helping kids learn how to be cautious around water.
"We want people to come down and see the sailing center, but we're always very passionate about teaching water safety."
The lessons also incorporate STEM (Science, Technology, Engineering, Match) education, like understanding wind patterns.
"We sneak it in," Wescott said. "We don't give them lectures. We talk about it a lot. We talk about the wind, which is a STEM topic.
"(Wind) is always down at the beach, and they get to see it in action and learn how to tell where it's going and where it's coming from and how it gauges around different things. And we just talk about that kind of stuff while we're having fun walks. It's just a fun week for them."
All participants will be under the close supervision of KCSC-trained staff, and personal flotation devices and other safety equipment will be expected and taught.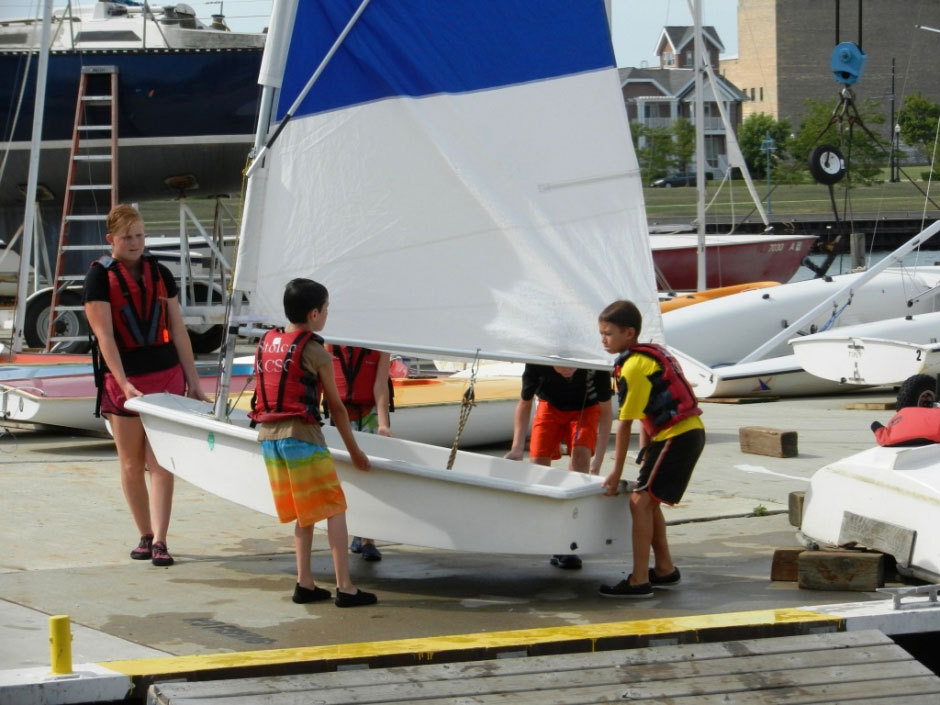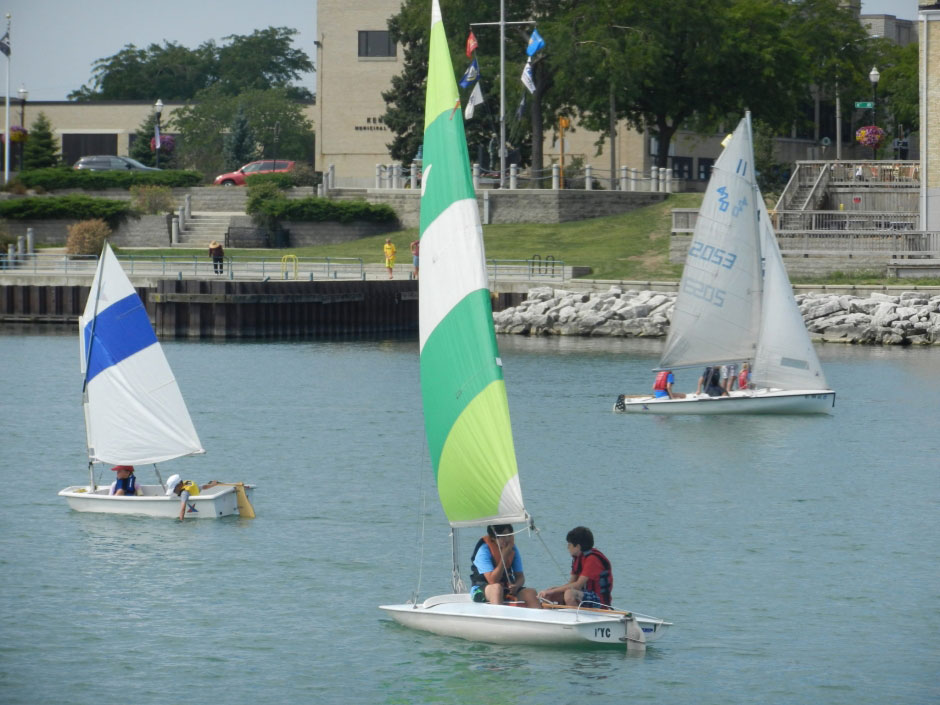 Westcott said there's no deadline to sign up for next week's program, as long as kids are signed up before Tuesday's first class begins.
Additionally, the KCSC is offering another Waterfront Youth Program the week of Aug. 22.
"Hopefully we'll get people down enjoying the water, enjoying Lake Michigan," Westcott said.
According to its brochure, "the KCSC's mission is to educate youth and adults in the sport of sailing while integrating academic, leadership and life skills. We promote water safety, awareness and access to the Kenosha Harbor and Lake Michigan for people of all ages."
The KCSC is a non-profit organization and is a collaborative effort with the Kenosha Yacht Club.
The KCSC's programs include rentals, youth weekly sailing courses, adult introductory sailing courses, youth intermediate weekly sailing courses, Open Sail Thursdays, private lessons, Sail Away experiences, adult intermediate sailing courses and a family saIling course.
For more information on the KCSC and all its courses, visit kenoshasailing.org.