On this date (June 28) in 1885, it was a crime to play baseball on Sundays in Kenosha.
One hundred and 37 years ago today, local law enforcement shut down and heavily-promoted baseball game between the Milwaukee Reds and the Kenosha Regulars in Kenosha.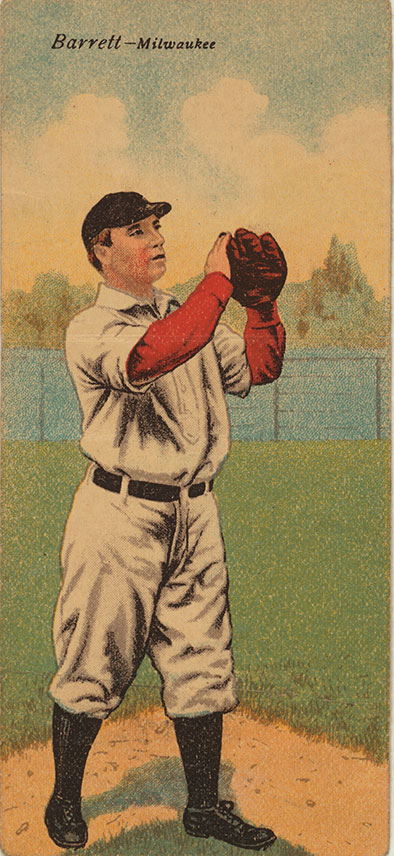 Apparently, the game flew in the face of local "Blue Laws" of the day, which prohibited certain recreational activities on Sunday.
These laws were fairly commonplace into the early 20th century. According to one website, professional baseball wasn't legal in Chicago until 1902. It took Philadelphia until 1934 to repeal its Sunday baseball restrictions.
The Kenosha incident caused quite a stir. In fact, it made the June 29, 1885 edition of the New York Times, which is the source for this piece.
Despite the assumed restriction, the game started and drew 5,000 fans.
According to the NYT, the Sheriff and his posse arrived during the fifth inning "and amid wild confusion the players were taken before Judge Paddock for a hearing." The Times reported "the complaining witnesses were the Rev. W.L. Bray, Pastor of the Congregational Church, and Rev. R. Miller, the former pastor of the same flock."
The baseball fans were not happy with the stoppage.
The Times said "hissing and shouting followed each step of the proceedings" and Bray and Miller were "booed by the crowd" while leaving the building.
While the men of the cloth stated they did not want to prosecute so the prisoners were freed, the Times wrote, However, the pastors said they had the game stopped "as an imitation of what might be expected in the future."
Undaunted, as they were being heckled as they left the building, the men said "they will cause arrests again if the offense is repeated."
The long arc of history tells us that Sunday baseball was ultimately allowed in Kenosha and it became a staple for such teams as the Twins, Kingfish, Carthage and UW-Parkside.