"Changing the world one song at a time" sounds like a lofty goal, but take a group of talented young artists who truly believe, add a supportive community, and absolutely everything is possible.
Enter America's Rock 'N' Roll Circus, a one-day, all-original music festival featuring touring national acts as well as local bands, set for Saturday, Aug. 20 in downtown Kenosha. The wall-to-wall music runs from noon to 11 p.m. on 57th Street between 6th and 7th Avenues, outside Kenosha Creative Space, 624 57th St.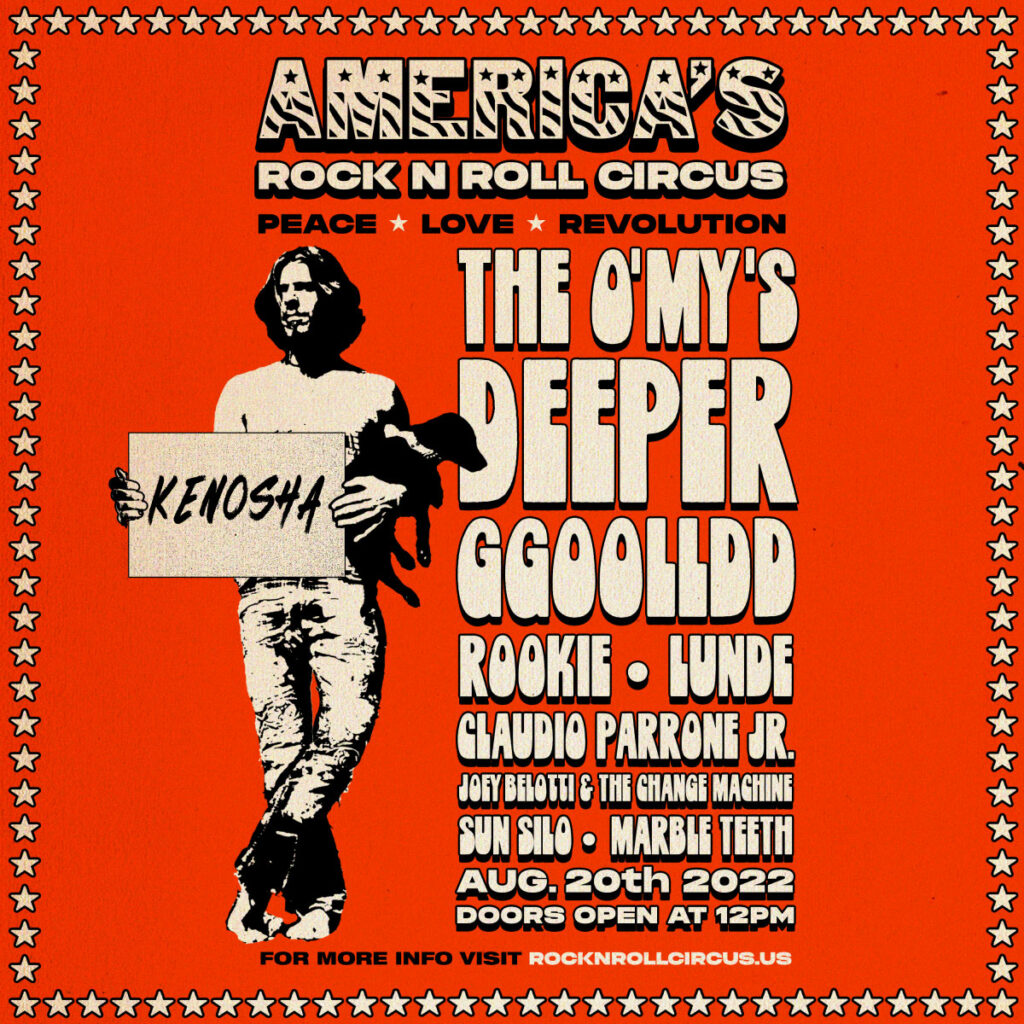 Lunde, a local band whose talent and originality has attracted a growing following, has been working with the Kenosha Creative Space throughout the year to put together the extravaganza. Much like Lunde, the artists featured in America's Rock 'n' Roll Circus are all-original and have earned respect of fans and critics throughout the Midwest and beyond.
"By coming together and sharing our love of music with one another, we can begin the important task of healing our nation and create a new narrative for our future," said Lunde founder/drummer/vocalist Jeremiah Lunde. "Our hope is that by inviting these renowned acts into our community, we can inject a new stream of revenue to enhance our local economy, as well as connect this network with our local artists and promoters."
Tickets are $20, donations are accepted on the event's Gofundme page, and more information is available at rocknrollcircus.us
All proceeds from the festival will go to support Kenosha Creative Space, which band members called "a huge light in the darkness for our city."
"We're striving to bring positivity back into our community as well as bringing out the original art that's been bubbling under the surface in Kenosha," said Lunde guitarist Evan Steidtman. "We've got a team of inspired people who are all already very involved in the scene working super hard to make this thing happen."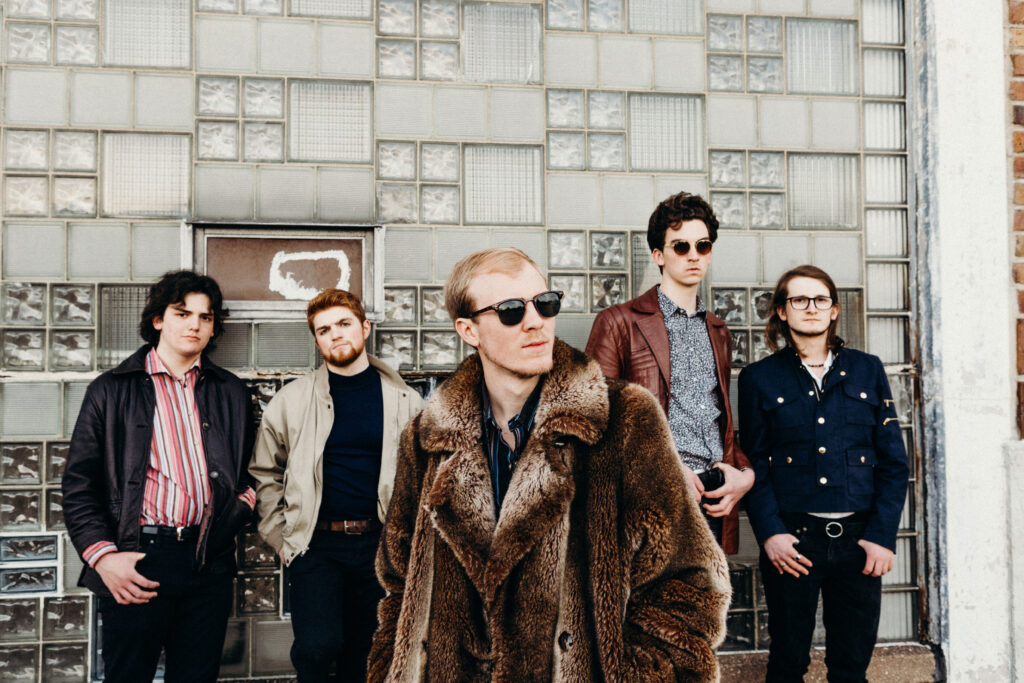 According to organizers, festival-goers will experience original music of all kinds, featuring national acts from across the country, as well a curated selection of local up and coming artists.
"This event happens to mark Kenosha's first all-original music festival. We are bringing in artists from all across the country to play, as well as some remarkable talent from our own backyard," the band said via social media.
America's Rock 'n' Roll Circus lineup is filled with diverse musical styles. Headlining the festival is The O'My's, a Chicago soul collective with "a glowing reputation for their unique sound as well as their collaboration and friendship with Chance the Rapper," organizers said.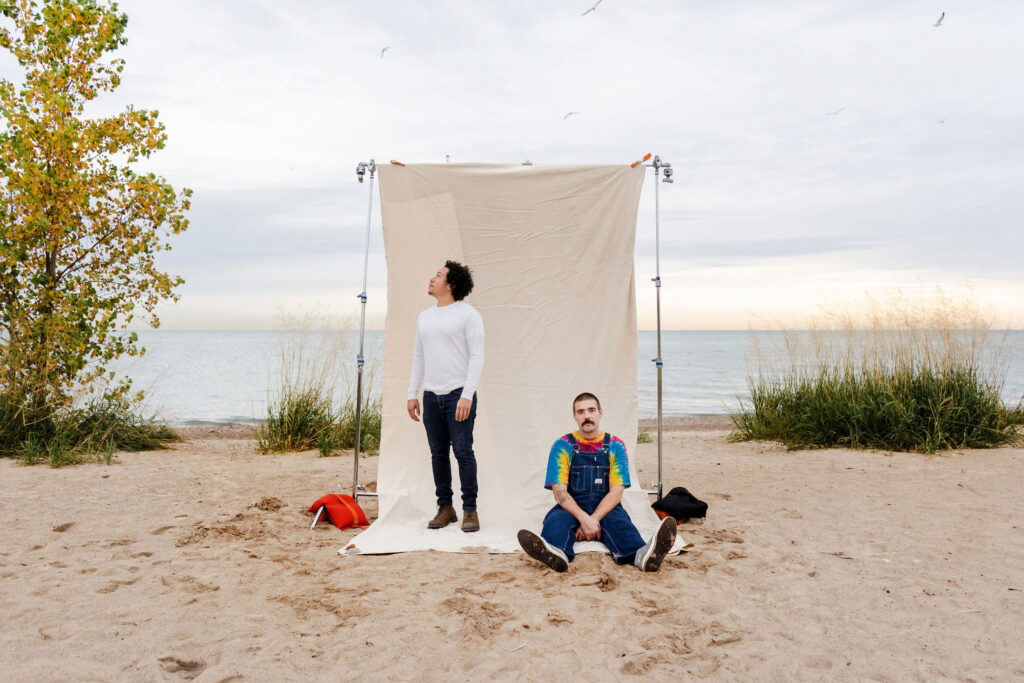 Also in the lineup are midwest indie heavy hitters, GGOOLLDD, known for their unique brand of "dream pop;" Deeper, post-punk/indie/definitely Midwestern band; and Rookie, self-described as "rock-n-roll that's more at home next to their parents' battered LPs than on their friends' streaming playlists." Also featured will be Kenosha-based art rock group Sun Silo, Joey Belotti & the Change Machine (formerly Cruzotti), Claude Parrone, Jr. and Marble Teeth.
And of course the impressive roster includes Lunde, the group which launched this huge, heartfelt project. The homegrown, ultra-talented band has been busy writing, recording and performing their original music, which has caught the attention of Midwestern music fans.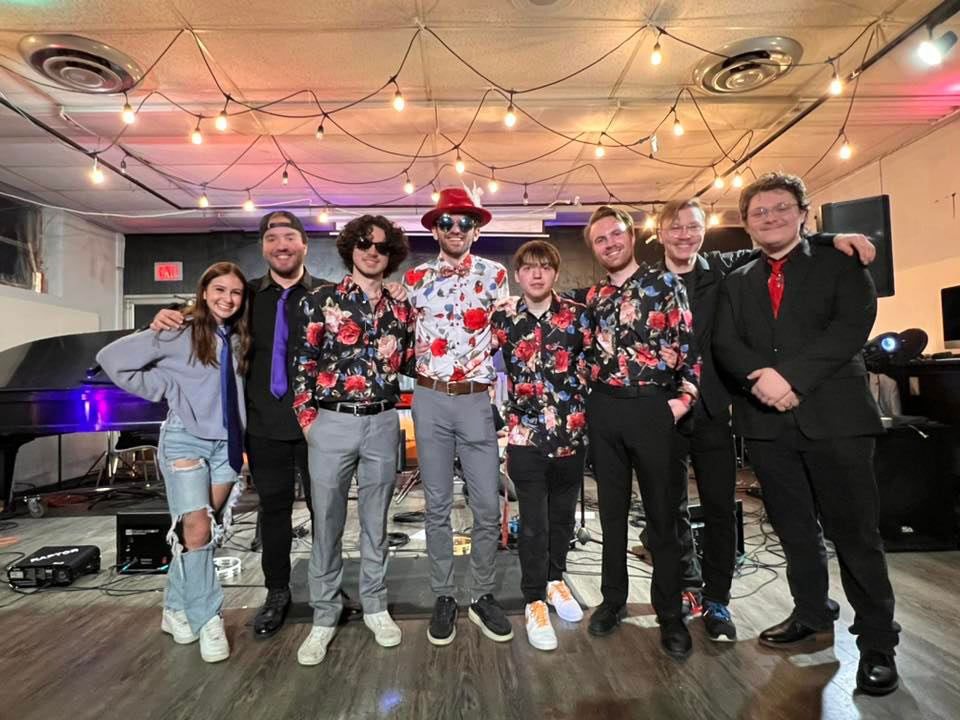 "In the past years, Kenosha has grown hungry for the inspiration and liveliness that original live music brings to communities," Jeremiah Lunde said. "I decided if I were to do a music festival, it couldn't be like other music festivals. We had to make the greatest music festival that Kenosha has ever seen."
Part of what inspires the members of Lunde to "go big" with a major endeavor like Rock 'n' Roll Circus is their love for their hometown and their desire to continue healing after the devastating impact of 2020.
"As I walk down by the harbor in downtown Kenosha, I look around me and I am amazed that I was fortunate enough to grow up in this vibrant, character filled city," Jeremiah Lunde wrote in a heartfelt Facebook post. "I think about growing up in Kenosha and developing my love for music here. And how the city took me in, loved me, and supported me.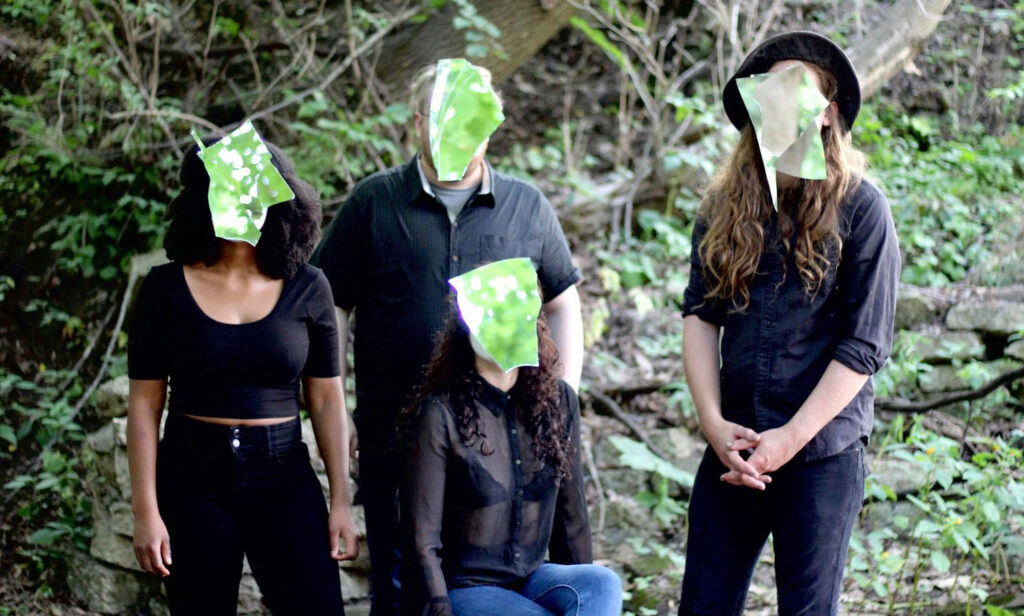 "When the civil unrest hit Kenosha in 2020, the city was left devastated. Kenosha was thrust into the national headlines for the first time, without mention of what really makes up Kenosha —100,000 hard working, kind people who love music."
The impact of that civil unrest Kenosha experienced back in August 2020 had a profound effect on the members of Lunde, as well as the entire community. It's no coincidence that the positivity-infused festival will be held the week of the two-year anniversary of what was arguably Kenosha's most unsettling days.
"I think everyone living here felt a sense of deep hurt. That vibrancy seemed to be muted, but not for long," Jeremiah Lunde said.
"To see how tremendously strong and bravely our city recovered gave me a new sense of inspiration for our future. I started to get the feeling that now was the time for young people like me to get involved. That's when I started scheming about a music festival. Six months later and that dream has been realized, America's Rock 'n' Roll Circus has taken shape."
The role of creative arts in healing a community brings the idea for Rock 'n' Roll Circus full circle back to Kenosha Creative Space. Lunde pointed out that the organization was the first to put out the message that art can pull us back up.
Kenosha Creative space is a nonprofit organization and arts venue committed to connecting, inspiring, and showcasing local artists, musicians, creatives, and entrepreneurs. For the past six years, Creative Director Francisco Loyola and his team have been doing just that.
"We collaborate with all the educational institutions, independent artists, art and community organizations," Loyola said on the America's Rock 'n' Roll Circus website. "We believe that as the creative community becomes more important to Kenosha's economic and cultural development, artists and creatives require a place of their own to gather and exchange ideas. Kenosha Creative Space is that place."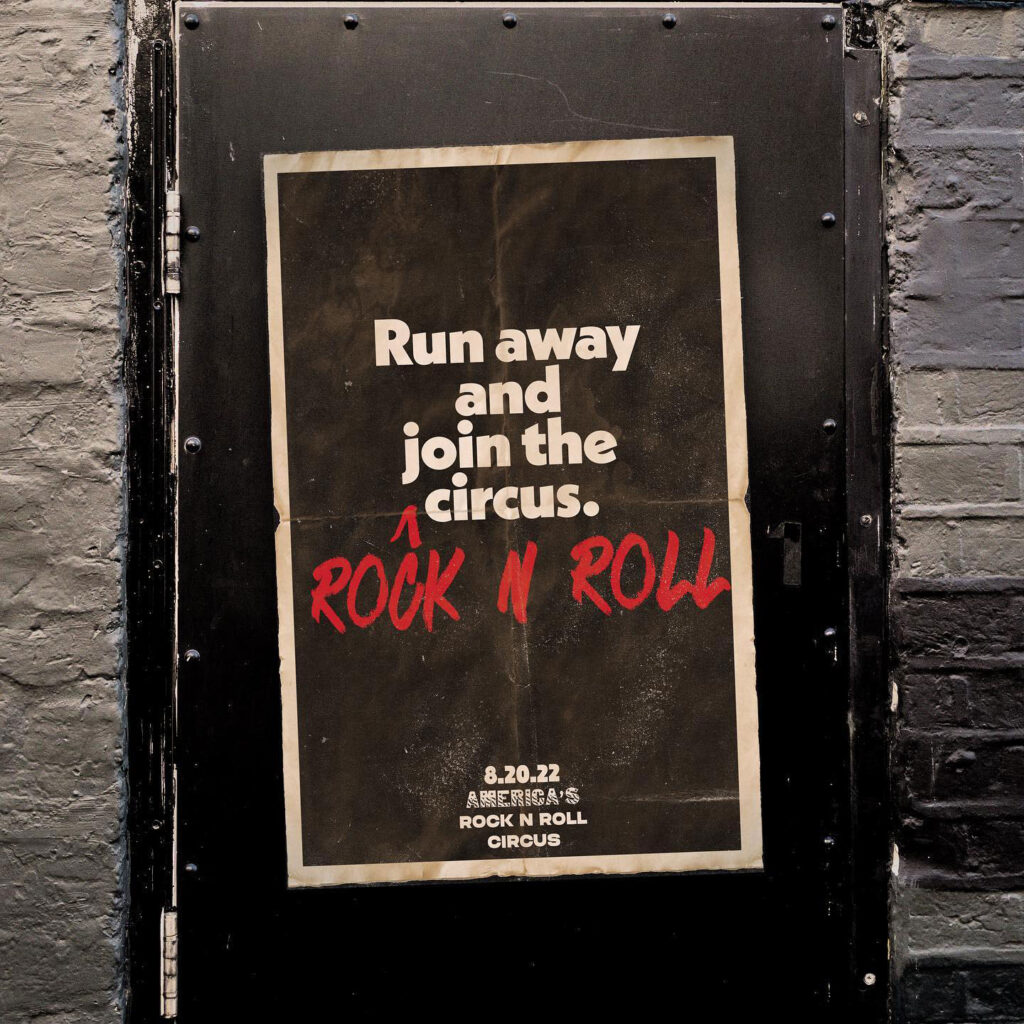 In collaboration with Kenosha Creative Space, the festival aims to raise money for the organization's ongoing mission of empowering artists and creatives in the Kenosha community, as well as create a new landmark to attract national attention to our city, organizers said. The estimated community impact of the Rock 'n' Roll Circus is over $35,000 to local businesses in tourism alone, with an even greater social impact, organizers predict.
America's Rock 'n' Roll Circus is set for Saturday, Aug. 20 on 57th Street between 6th and 7th Avenues. Tickets are $20. For additional information, artist profiles, links to music, and more, or to get involved as a volunteer or vendor, see the America's Rock 'n' Roll Circus website.