For Dominic Ruffalo, there's no better way to kick off his Fourth of July festivities.
So, once again, Ruffalo — who serves as Kenosha's 16th District Alderperson — will be ready to go when the 44th annual YMCA Firecracker Run, presented by Uline, commences at Library Park, 711 59th Place, on Sunday, July 3, beginning at 8:30 a.m.

The run, which brings together all sorts of competitors — from serious marathon runners to recreational run-walkers — will follow a route along Kenosha's lakefront and through the downtown district.
Ruffalo, 71, said he's competed in the Firecracker Run "over 20 times" and won't break that habit this year.
"It's a Kenosha tradition to me," Ruffalo said in a phone interview Thursday. "It's a well-established race.
"… It's a nice way to kick off the Fourth of July."
Race options
This year's Firecracker Run features several options for entrants, including virtual races.
The only in-person timed event will be the 5-kilometer race that starts at Library Park. There is also a 1-mile in-person "fun run," which will not be timed.
However, there will be three virtual options for those wishing to go that route, a virtual 5K and 10K race and a virtual 1-mile "fun run."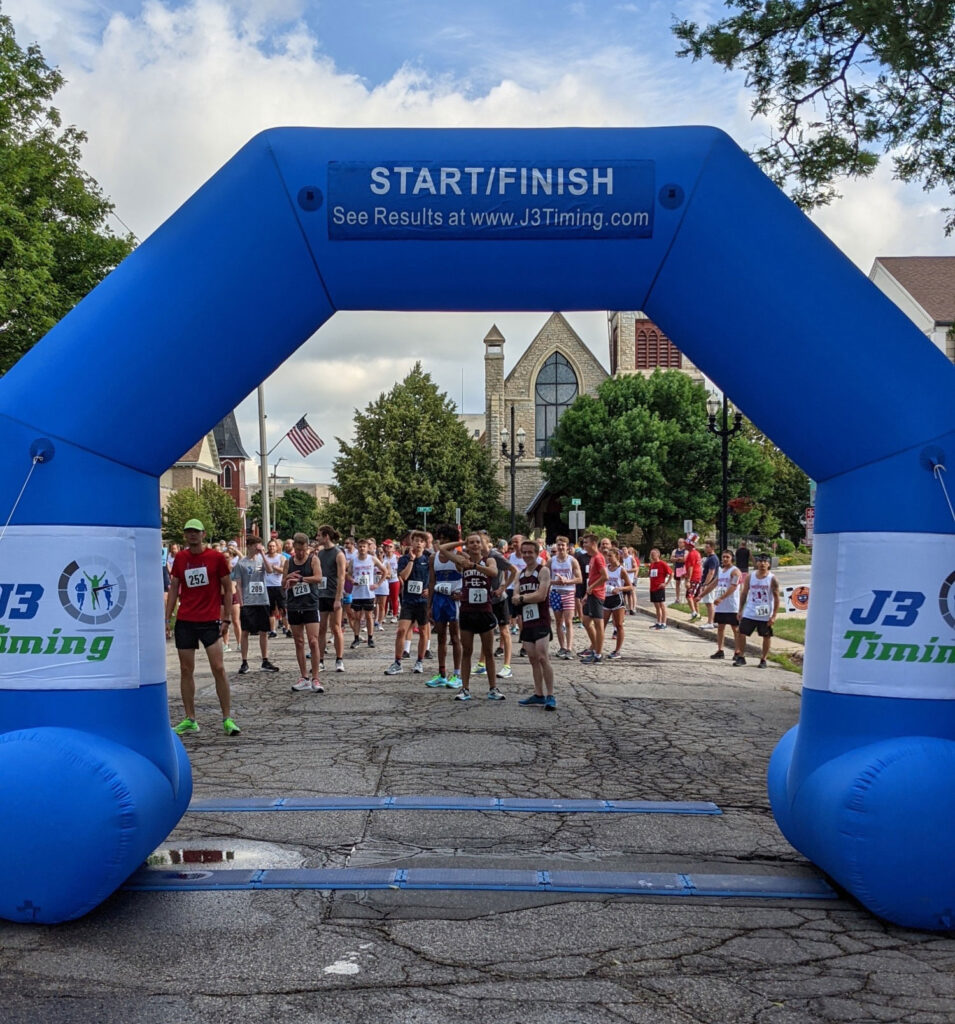 Obviously, the virtual options are good for those who still have concerns about COVID-19. But they also help with logistics for the event, since there is only the need to staff one competitive 5K race this year.
"That'll cut down the need for extra volunteers," Ruffalo said.
The fee for the in-person 5K race is $30, while the fee for the in-person 1-mile "fun run" is $25. Those fees include swag and awards. Additionally, the first 400 in-person participants receive a T-shirt (size not guaranteed) and a medal.
The timed 5K course is closed and certified by USA Track and Field, with time chips located on each runner's bib. There will also be three water stations throughout the course.
Public lots and on-street parking will be available the day of the race.
The fee for all three virtual races, meanwhile, is $25, with an extra $7 for those who wish to receive swag via pick-up or shipping.
Participants can register for all races online HERE or by downloading and filling out THIS FORM and mailing it to the YMCA, 7101 53rd St., 53140, Attn: Tenille. Registration can also be completed in-person at the YMCA.
Registration ends on Wednesday, June 29, at 11:59 p.m., but a "last-chance" registration will be available in-person at the YMCA on Friday, July 1, from noon to 6 p.m., with an extra $5 fee on top of the registration cost.
Healthier lifestyle
Ruffalo and his family have long been part of the "marathon lifestyle."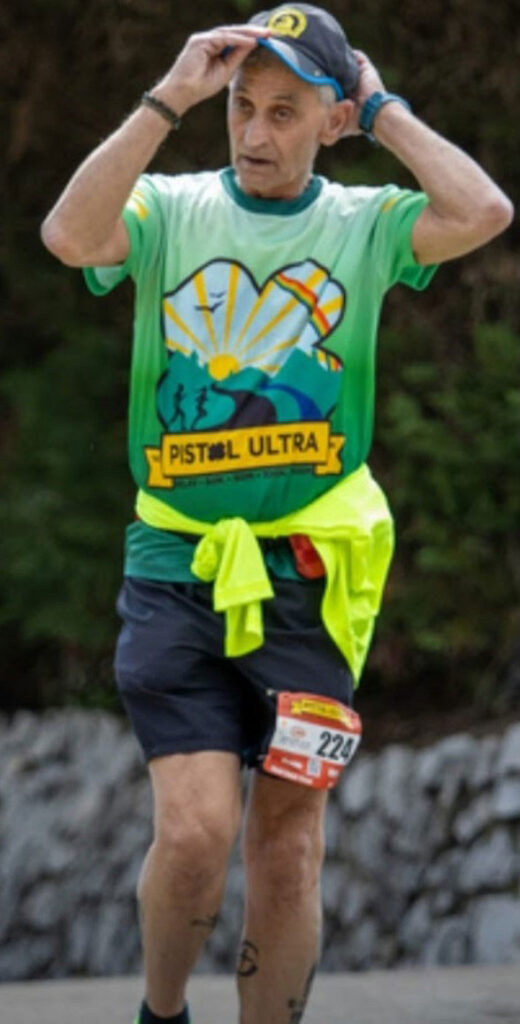 His son, Andy — who Dominic said will also participate in this year's Firecracker Run — is a prolific marathon runner who has plenty of titles to his name, including multiple Firecracker wins.
But for Dominic, running wasn't always part of his lifestyle.
He competed in his first marathon in 1988 after getting serious about running in an effort to improve his lifestyle, which included the decision to quit drinking and smoking.
"I was a four-pack-a-day smoker," Ruffalo said. "I was running a little bit, probably three or four years, before I took up marathon running. Once I did, I was hooked."
Ruffalo recalled with a laugh his first foray into distance running.
"I remember when I first started off, that's when you had all these jogging suits and stuff," he said. "So I put it all on, got the shoes on.
"I only ran like a quarter of a mile and went back home already. I said, 'I'm done. What am I getting dressed up for?'"
But Ruffalo tells that story to underscore a valuable lesson for anyone who wants to get into running, or just a healthier lifestyle in general, but doesn't know where to start.
Ruffalo may be a seasoned marathon runner with a healthy lifestyle now, but it took a lot of little steps and consistent work to get there.
"You've got to look at your life and what you want out of life," he said when asked what his advice would be for anyone who wants to take up running. "Start by walking, and then don't increase your mileage by more than 10 percent a week. And then pick up a little running.
"You can walk for three minutes, run for 30 seconds, walk for three minutes, run for 30 seconds, and then eventually increase your running time more and your walking time less."
Actually, Ruffalo himself is spending a little more time walking these days, too.
Unfortunately, he said he's developed long-term COVID effects after getting the virus in October 2020. When he returned to running after taking a break to convalesce, he said his heart rate quickly elevated too high while running his usual routine.
So to adjust and keep his heart rate from getting too high, Ruffalo said he now has to alternate between running and walking.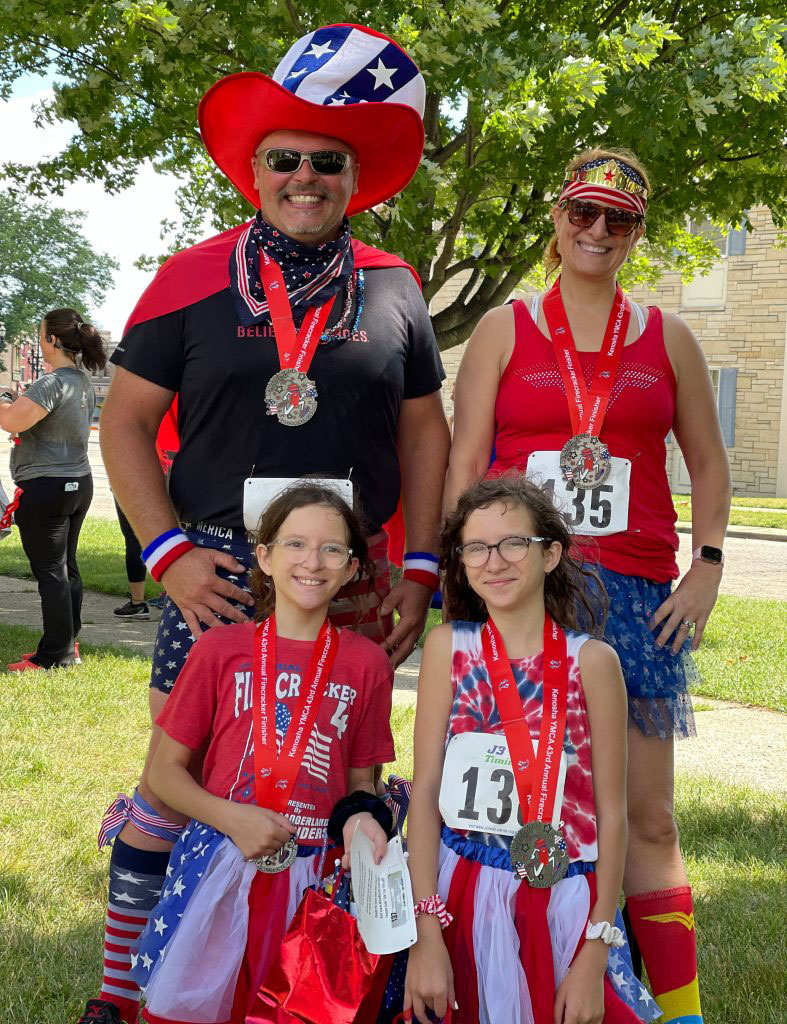 But that hasn't stopped him from doing what he loves. Even if Ruffalo can't record the times he once did in races, he still keeps himself active every day, and he's not going to miss this year's Firecracker Run.
"I have to do something every day," Ruffalo said. "It's part of my life, and so is this race, as a matter of fact, because I've done it for so many years.
"It's a Kenosha tradition. Especially being an alderman, you've got to support the activities that go on in Kenosha."