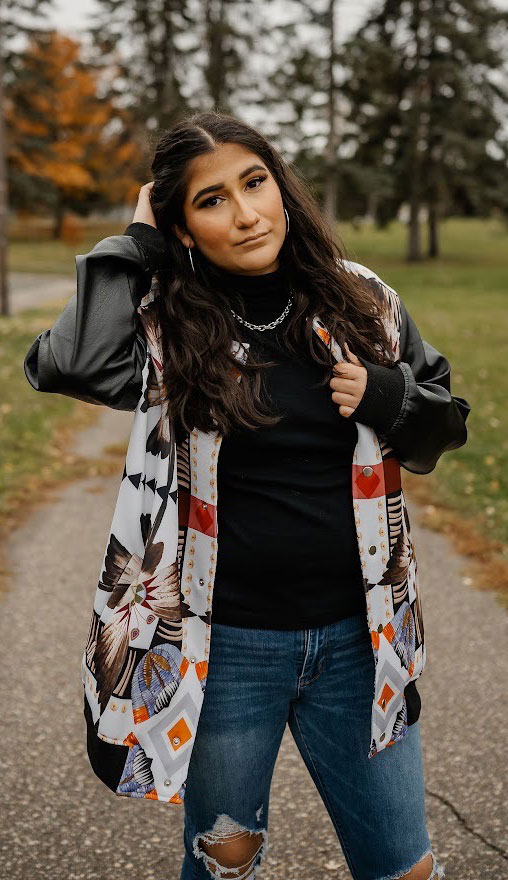 For 2022 Indian Trail High School graduate Dahlia Alanis, the opportunity in front of her offered double the excitement.
Not only could she mirror her twin brother Diego's accomplishment, she could join a class all by herself in the process — so that's exactly what she did.
In May, Alanis officially became the first female in Kenosha County to earn the rank of Eagle Scout, following Diego, who was honored last year. She is the eighth female Eagle Scout from the Three Harbors Council, which encompasses Kenosha, Racine and Milwaukee counties, and is the first female Native American Eagle Scout from the Council.
She is an enrolled member of the Sicangu, or Rosebud Sioux, tribe in South Dakota.
"I really am proud," said Alanis, who has been named the Kenosha.com Kenoshan of the Week. "It was really exciting to find out I was the first girl (in Kenosha County). The younger generation of girls can now say, 'I look up to her,' and I can create a pathway for them."
Alanis, the daughter of Isidro and Yolanda and a member of Scout Troop 205 in Kenosha, built three moveable greenhouse planting boxes for Hawthorn Hollow Nature Center and Arboretum. As part of her effort, the program will help educate children on farm-to-table concepts and healthy eating.
"It had a special meaning for me," Dahlia said. "When we met with the site director, we talked about projects that needed to be done, things that could be helpful for Hawthorn Hollow.
"I took that idea, because they do send students there to the farm to educate them. I thought that was a good idea. It really does prolong their season for them, and it also helps them to begin their season. I really like the idea of educating the younger students. As a Native American, it's really important for me to emphasize that Mother Nature needs to be taken care of."
That ability to give back, especially to her peers and younger people, made Dahlia's parents proud, her mother said.
"Dahlia has made her ancestors proud because she is giving back to the earth and teaching the young about the farm-to-table concepts with her project," Yolanda Alanis said.
And while she's excited to also forge her own path, now becoming the second Eagle Scout in the family has quite a bit of significance as well, she said.
"It's really awesome," Dahlia said. "I feel like we're on the same level now. Instead of being on the sidelines, watching, I was able to be a part of it and do the same activities that he did.
"It really is a great bond (between us). It's like having a longtime best friend. There were times when I would be upset or feeling discouraged, and he would notice right away. … There were some obstacles in the way to getting the Eagle Scout, and it was really encouraging to have him be there and support me."
Fast rise through process
To add to the significance of Dahlia Alanis's journey to Eagle Scout is the time frame she accomplished the arduous process in. Girls first became eligible to join the Boy Scouts on Feb. 1, 2019, and she passed the Board of Review in February of this year.
She was officially recognized in a ceremony May 22. Alanis earned 21 merit badges in that same time frame. As a member of the Boy Scouts, Alanis has held several leadership roles, including librarian, historian, senior patrol leader and assistant senior patrol.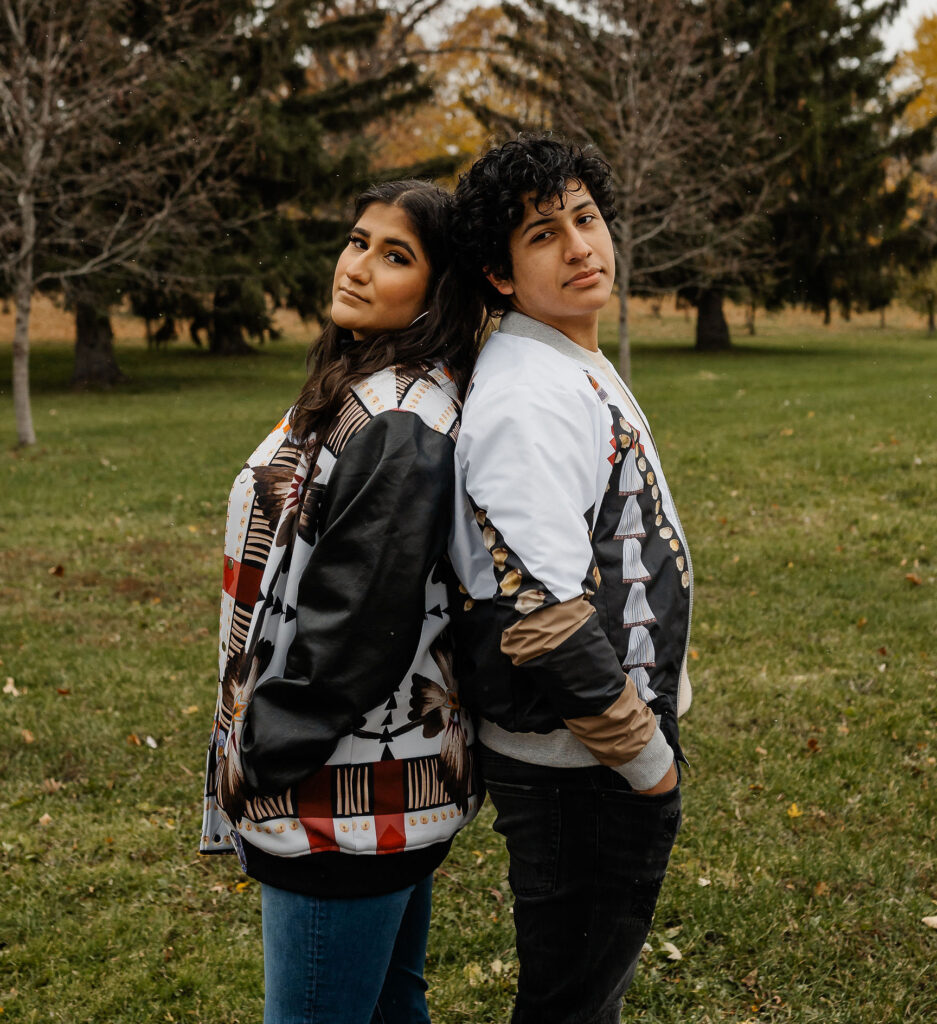 "It was a little time crunch," she said. "I had to do 20 nights of camping in a span of a year with school and working, but I was able to do that."
Alanis said she decided to join the Boy Scouts in the first place for a couple different reasons – including a chance to further her bond with her brother and family — but one in particular stood out.
"It helped push me out of my comfort zone," she said. "I am very introverted. I'd rather stay home than go and camp out because of the mosquitos and everything."
Her efforts to gain the Eagle Scout honor certainly gained notice from her Scout Master, Marie Mentink-Lindquist.
"Dahlia quickly grasped that the skills and knowledge taught in scouting are about the lessons of life," she said in a press release. "She has demonstrated character and fortitude in the little things, as well as the big things and has devoted her efforts to causes greater than herself.
"As she became an Eagle Scout, I watched her grow in confidence and find her inner voice. Dahlia is an amazing leader with a very bright future. I can't wait to see what she does next."
NOTE: To nominate a Kenoshan of the Week click here or email Andrew@Kenosha.com.