The year was 2010, and the job market was unfavorable due to the housing market crash and the Great Recession that resulted.
College graduates at the time were facing a brutal job market in which thousands of applicants were seeking few positions. So, tongue-in-cheek, Delafield native Bryce Martin told a friend he had an idea for how to make his resume shine as he was preparing to graduate Carthage College in 2010 with a double major in business and marketing.
What if he set a Guinness World Record?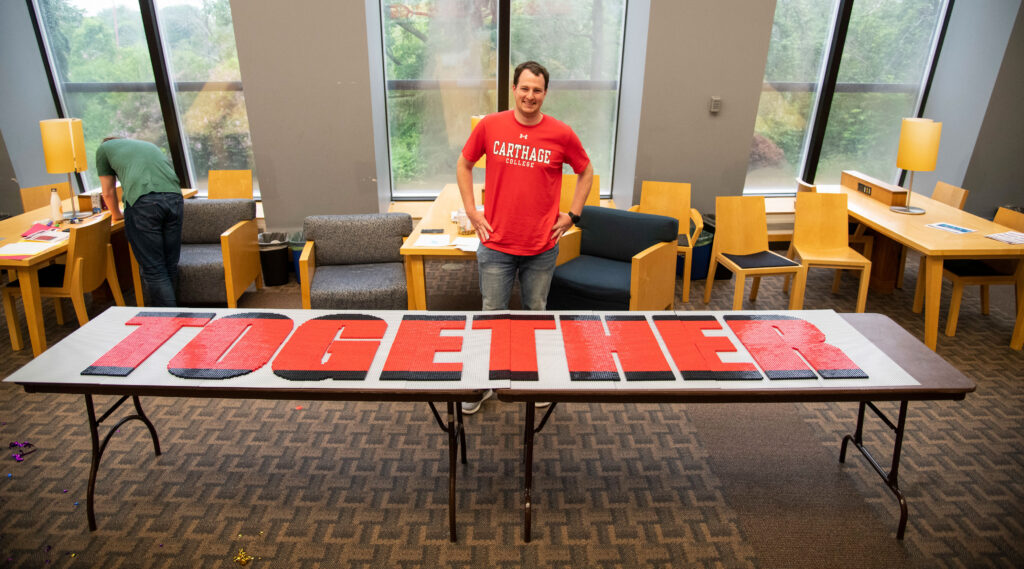 "Understanding that whenever we applied for a job, we're probably going against 10,000 other applicants, how do you find a way to differentiate yourself?" Martin said in a recent phone interview. "I thought to myself, 'Being a world record-holder might catch the eye of some employer.' 
"Obviously, it was a joke when we said it."
Well, the job situation turned out just fine for Martin, as he's now the Manager of Business Operations for Surgical Services at Froedtert South Hospital in Kenosha.
But the idea of setting a Guinness World Record stayed with him, and earlier this year he started searching for one he could break.
He settled on breaking the Guinness World Record for building the largest word with LEGO bricks.
"I always was kind of fascinated with the idea of setting a Guinness World Record, so that kind of resonated with me for the last 12 years or so," said Martin, now 34. "Finally, earlier this year I kind of took the initiative to search within Guinness to see if there's a record I'm capable of breaking, and I came across the LEGO one."
And from June 10-11 at Carthage's Hedberg Library, Martin took a crack at the record by building the word "TOGETHER" using an astounding 23,621 LEGO bricks.
Guinness requires record attempts to be held in a public place, so Martin said his two venue options were Froedtert South and Carthage, and he settled on his alma mater. Martin said the idea to build "TOGETHER" came from a slogan conceived at Carthage during his senior year there.
"Carthage kind of made the most sense," he said. "I spent quite a bit of time there. Even post-graduation, I still go back to the basketball games, still go back to the football games, so I've had a lot of good memories there.
"Obviously, that's kind of where the idea was conceived, so I thought it'd be nice to kind of finish up there."
Planning the record
To design the concept for building the record-breaking word, Martin used Microsoft Excel to plan out, brick by brick, how we would assemble it.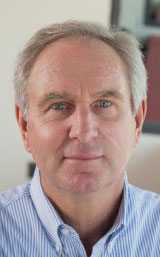 The design required 18 LEGO base plates, nine on the top and nine on the bottom, to provide the anchor for the word, which was assembled two-dimensionally using black and red bricks. Those are Carthage's team colors and were also used to honor the late former longtime Carthage Athletic Director Bob Bonn, who died in 2020 after serving as the school's athletic director from 1992 until his retirement in 2018.
Martin's attempt at the record, however, hit a brief snag.
He originally applied for the record in February, but he said a group from Boston University subsequently broke what had been the record at the time. So Martin had to adjust.
"That record was more than what my planned total would be, so I had to kind of go back to the drawing board back in April and redesign it (so) it would break the record," he said.
Martin took two days to assemble his 23,621-brick "TOGETHER," taking a total time of about 17 hours, 44 minutes. He said that broke down into about eight hours of building the first day and about 11 hours of building the second day.
That's a lot of snapping LEGOs into place.
"I was expecting some level of fatigue, especially having to look at a sheet of paper saying, 'Yep, I have to put a brick in Column 5 of Row 4,' and then continuing to reorient myself every time placing a brick," Martin said. "But I really didn't have any issues with that. The biggest problem was just the friction on my fingers.
" … I definitely have some soreness and swelling still in my fingers."
Arduous process
Actually, assembling all the LEGO bricks was probably the easier part of breaking this particular Guinness World Record.
Martin said the process for being credited with a Guinness World Record is extremely detailed and very arduous.
"It's intense," he said.
Martin needed two independent eyewitnesses with him at all times while he attempted to break the record. If one of the eyewitnesses needed to use the bathroom or get something to eat, Martin had to stop building until they returned.
He also needed an "expert counter" to confirm the number of LEGO bricks used in the process. And Martin needed proof, like resumes and proof of employment, to show that his independent eyewitnesses and "expert counter" were sufficient.
"Does this person have the capability of counting in large numbers?" Martin said. "Well, yes. He's a data scientist. I'm sure he qualifies."
Martin said he plans to have all his evidence submitted to the people at Guinness within the next week. That includes a video documenting the entire process, which is a challenge to send digitally since it was about an 18-hour procedure.
After all the evidence is submitted, Martin was told it then takes up to 12 weeks for the record to be confirmed.
At that point, he will finally have the resume-builder of "World Record-Holder" that he's wanted for so long, though he doesn't really need to use his resume at this point.
"I'm pretty happy at Froedtert South, so I'm not really retooling my resume frequently," Martin said with a laugh. "But I did make a joke with my bosses earlier this week that, if it is confirmed a world record, if this can be grounds for future negotiation."