GRAND CHUTE — There's nothing like a tornado warning to add a little levity to a situation.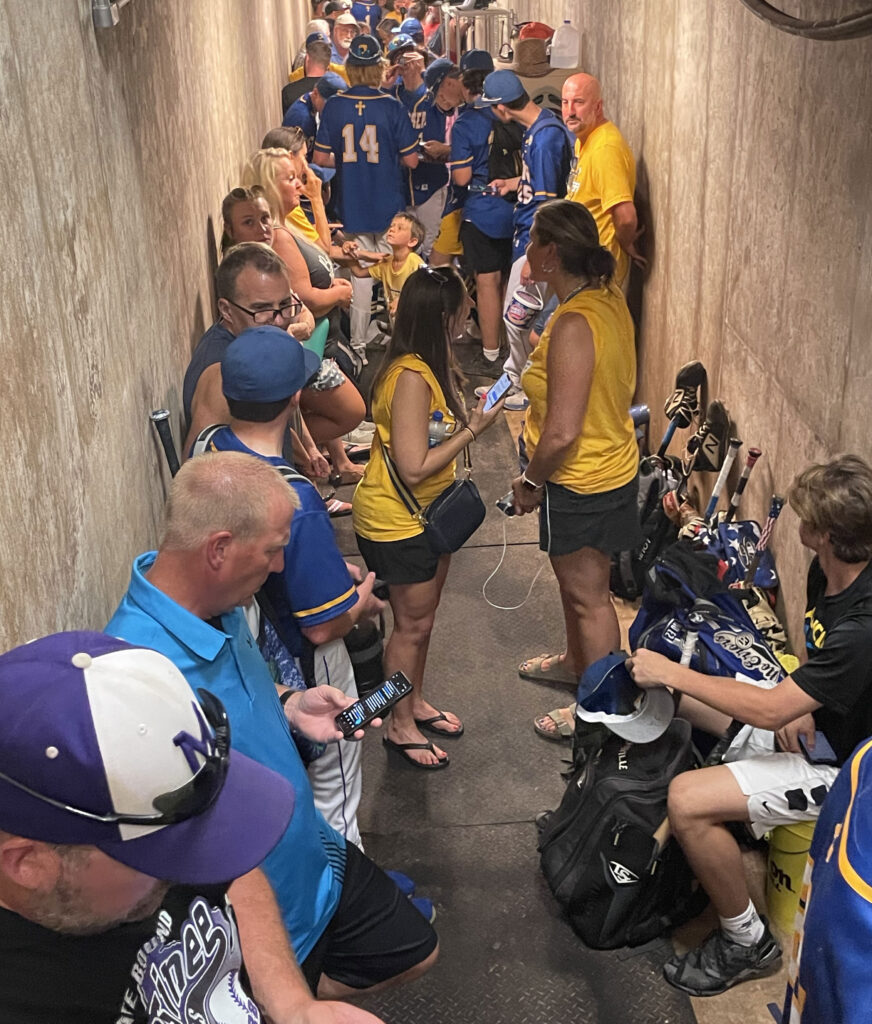 In a funny way, maybe that's exactly what the St. Joseph Catholic Academy baseball team needed Wednesday afternoon.
After the Lancers had their state title defense come to an end with a frustrating 8-0 loss to St. Croix Falls in a Wisconsin Interscholastic Athletic Association Division 3 State Tournament semifinal game Wednesday afternoon at Neuroscience Group Field at Fox Cities Stadium, the postgame sadness was quickly interrupted by an unmistakable sound.
Tornado sirens.
As head coach Ryan Gavinski consoled his huddling players down the right-field line, the sirens blared while the sky darkened and storms rolled in. Fox Cities Stadium staff shepherded the Lancers, along with a large group of parents and fans, into a concrete, bunker-like hallway, entered by stairs, under the field as the weather raged outside.
Fortunately, the dangerous storms produced nothing more than noise, wind and torrential rain at Fox Cities Stadium. But they also seemed to produce another, more positive effect in the concrete bunker in the stadium's bowels.
Maybe it was just the situation, or maybe it was the realization of how great an achievement it was just to get back to the State Tournament after winning it all last year, but the St. Joseph players all seemed to be smiling and laughing as they waited out the storm with their friends and families.
There was no sadness, only joy, conviviality and gratitude.
Jacob Ashmus, one of three seniors on this year's roster and a three-sport standout who was the football team's starting quarterback for three seasons, summed up nicely the camaraderie that was felt among the team.
"It's awesome playing with these kids," Ashmus said, alongside fellow seniors Matt Schulte and Andrew Setter. "I've been playing with these two since we were 8, 9. It's just been such a fun journey."
Schulte, who played for the Lancers' boys soccer and boys basketball teams that both won WIAA Division 4 regional titles this season, echoed his teammate's thoughts.
"It's been real fun, especially winning state last year," Schulte said. "That was a big thing for us."
Gavinski, who led the Lancers to the state title last season and back to state again this year, thanked his seniors for what they've meant to the program.
"You don't get to this point without a good group of seniors," Gavinski said. "And it's not 'baseball good.' It's kids that are good kids, that work hard, do the right things and compete every day for you.
"I was blessed with six really good (seniors) last year, and we're blessed with three really good ones this year, and it's really hard to watch those kids go."
Banner year
Wednesday's loss for the baseball team, along with last week's loss in the WIAA Division 4 sectional semifinals for a girls soccer team that also had a fantastic season in winning a Metro Classic Conference title, marked the end of an incredible school year for St. Joseph in athletics.
In the fall, the football team won an undefeated Midwest Classic Conference title and reached the WIAA Division 6 state quarterfinals, while the aforementioned boys soccer team reached sectionals. In the winter, the boys basketball team won a regional title, then the girls soccer and baseball teams followed up with their own great seasons in the spring.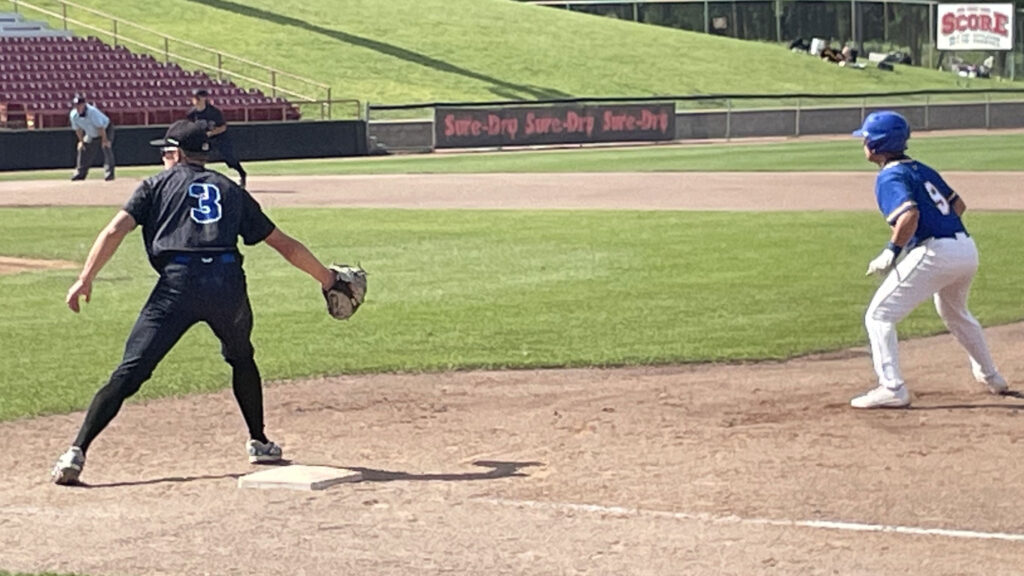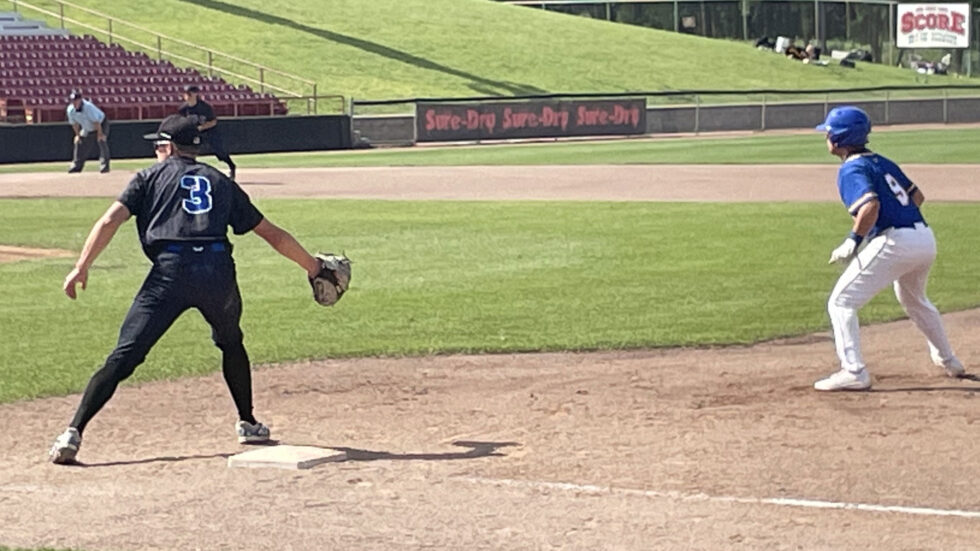 Additionally, the girls volleyball and softball teams also had solid seasons in their respective sports.
And, of course, there were the several individual St. Joseph athletes who qualified for the State Tournament in their sports, including freshman Co'ji Campbell, who won an undefeated WIAA Division 3 state wrestling title at 113 pounds in the winter.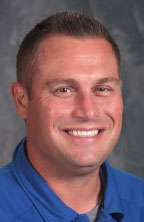 St. Joseph President Matt Rizzo, also the school's head football coach, was at Wednesday's baseball game and reflected on the last year for the school's athletic program.
"What it means is the kids have had a great year," Rizzo said. "We have a great product. The kids work hard. They've earned everything they've gotten, and we're really proud of them for all the success they've had throughout the school year.
"The kids that should be playing multiple sports are, and that helps the programs. And they put in the time, they put in the work, they have the talent. At the end of the day, they're great kids, they're great students, and we couldn't be prouder of them for what they're doing."
Setter, meanwhile, said all the athletic success has made it a joy to be a student at St. Joseph in recent years.
"It's just great, just seeing all these kids that work hard," Setter said. "They're really good at their sports, and it's just great seeing a classmate, 'Hey, you're really good at basketball.'
"It's just fun going to all the games. It's just so much fun. Probably one of the best parts about high school."
Opposing pitcher dominates
As for Wednesday's state baseball semifinal, the Lancers certainly didn't play close to as well as they'd have liked to, but they also had to tip their caps to St. Croix Falls junior pitcher Brayden Olson, who was absolutely dominant.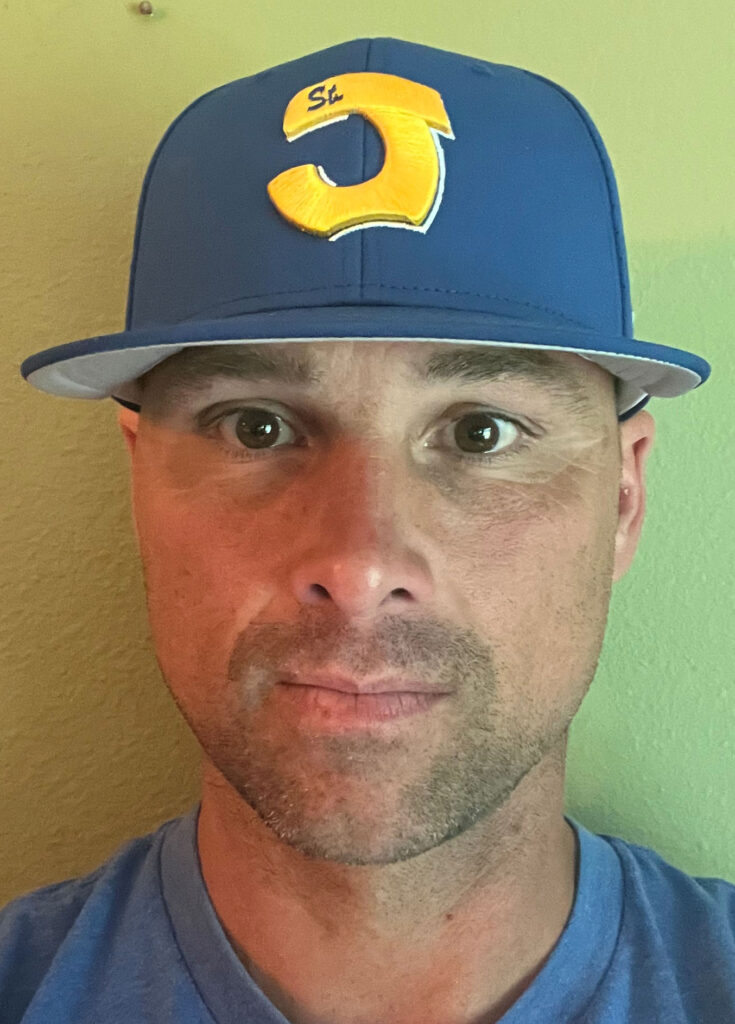 Olson, who's already receiving offers from NCAA Division I programs with another year of high school left, mixed in a fastball, curveball and change-up, with an occasional slider, to hold St. Joseph to just five hits while walking none and striking out seven in a complete-game shutout.
Olson improved to 10-0 on the season and allowed just one unearned run on 21 hits, with 15 walks and 105 strikeouts over 55.2 innings pitched.
St. Joseph didn't help itself defensively by committing three errors, and a two-out bloop single down the right-field line in the bottom of the first opened the door for three St. Croix Falls runs that put the Lancers in a 3-0 hole right off the bat against Olson.
St. Joseph also had some hard-hit balls find St. Croix Falls gloves.
"If we play the game clean, that game is a lot different," Gavinski said. "But you've got to give it up to Olson. The kid deals.
"Our kids battled. They put it in play. We just hit it right at guys."
Junior Brady Davidson led St. Joseph offensively, finishing 2-for-3.