The Restaurant:
Hydn Cheese, is a pop-up food vendor selling homemade soups and creative grilled cheese at all your favorite events.
The Featured Dish:
The Patty Jo — Chicken chorizo, grilled onions, spinach, goat cheese and asiago on a tomato focaccia bun.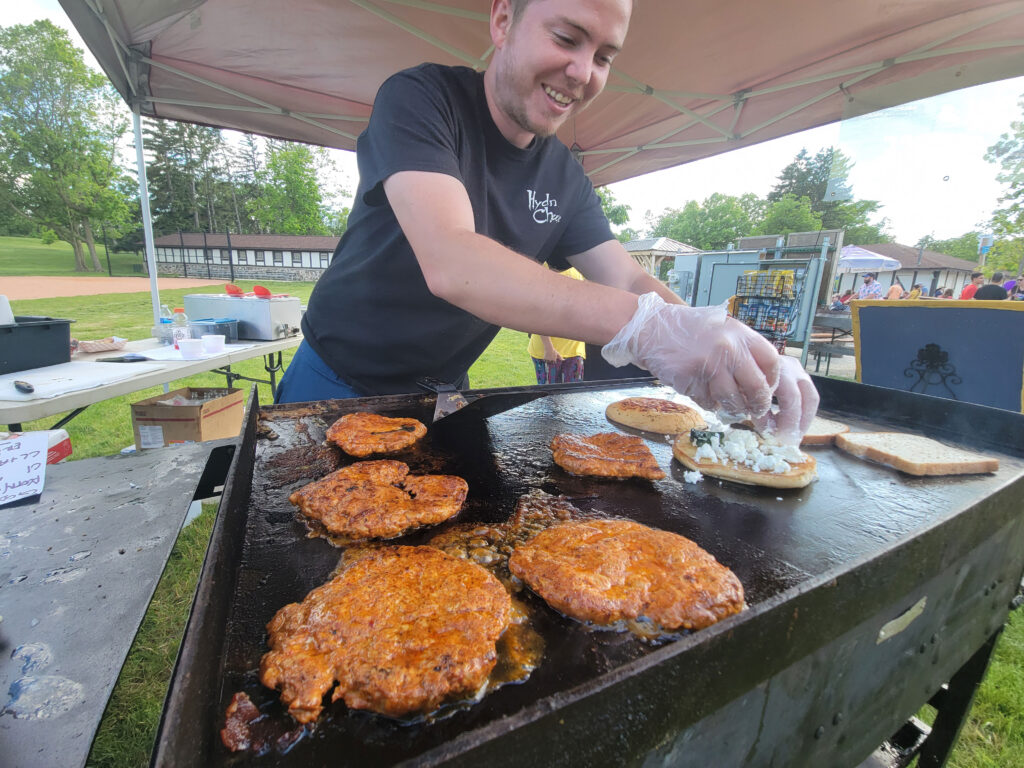 The Flavor and The Story:
Hydn Cheese is your local gourmet grilled cheese expert.
Owned and operated by husband and wife team, Tim and Amber Wade, this comfort food tent is popping up all over town.
Although the company started with rare special events after hours at Franks Diner, during the last year they dove in head first and their food can now be found several times a week.
While some foodies tend to try to create wilder and more exotic menu items all the time, Hydn Cheese focuses on making simple, delicious food with some creativity.
The reality is, you can't go wrong with a good grilled cheese.
A great example is the current sandwich of the month, the Patty Jo.
This isn't your quick-lunch-for-kids grilled cheese.
The Patty Jo is a twist on a patty melt that features grilled onions over a flat top grilled patty of meat, but rather than ground beef, this patty is made of delicious chicken chorizo.
That delicious combination of grilled protein and caramelized onions is then sprinkled with asiago and goat cheeses before leaving the grill for just a bit of melt.
A handful of fresh spinach adds great texture before the whole thing is assembled on a delicious tomato focaccia.
Make sure to keep an eye out at your favorite outdoor events this summer including every Thursday night at Petrifying Springs Biergarten.
The Patty Jo is available all of June for $11.
Hydn Cheese is a mobile food business that can be found at many outdoor events. Follow them on their Facebook Page to stay up to date on their menu and schedule.