Once upon a time, the best athlete in a high school played every sport he or she could, shifting effortlessly from one sport to another, seemingly the best player on the team no matter the discipline.
But in the current era of travel teams, specialization and highly-prized athletic scholarships to be fought over, the era of dominant multi-sport athletes seems ever increasingly to be a thing of the past.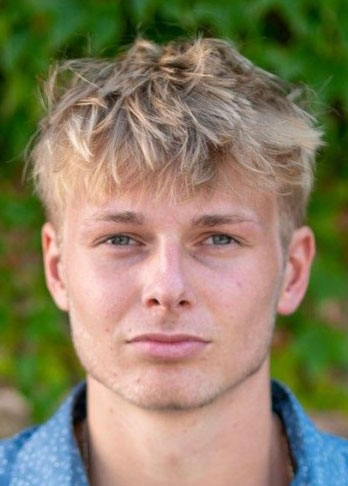 So maybe that's why Westosha Central's Jack Rose seems like such a throwback.
When the recent Central graduate takes the field for the final athletic competition of his storied high school career as the Falcons' starting shortstop this week in the Wisconsin Interscholastic Athletic Association Division 1 State Baseball Tournament, it'll be the third time this academic year that Rose has started for a State Tournament team.
And he'll be doing so while at the same time beginning his college basketball career for the NCAA Division I University of Wisconsin-Green Bay men's team.
Rose started for the Central boys volleyball team that finished as the WIAA state runner-up in the fall and was a starting guard and the team's best player for the boys basketball team that reached the WIAA Division 2 state semifinals this winter.
One athlete starting on three State Tournament teams in one school year may not be that uncommon at smaller high schools, but it's a rare feat for a Division 1 or Division 2 program like Central's.
Midway through last month, meanwhile, Rose ended his college basketball recruiting process by signing to play at UWGB for head men's basketball coach Will Ryan, the son of legendary former University of Wisconsin men's basketball coach Bo Ryan.
Rose moved into his dorm room at UWGB already last week for the Phoenix's summer workouts, which began Monday. But he's still hanging with the Central baseball team all the way until their State Tournament run at Neuroscience Group Field at Fox Cities Stadium in Grand Chute ends this week.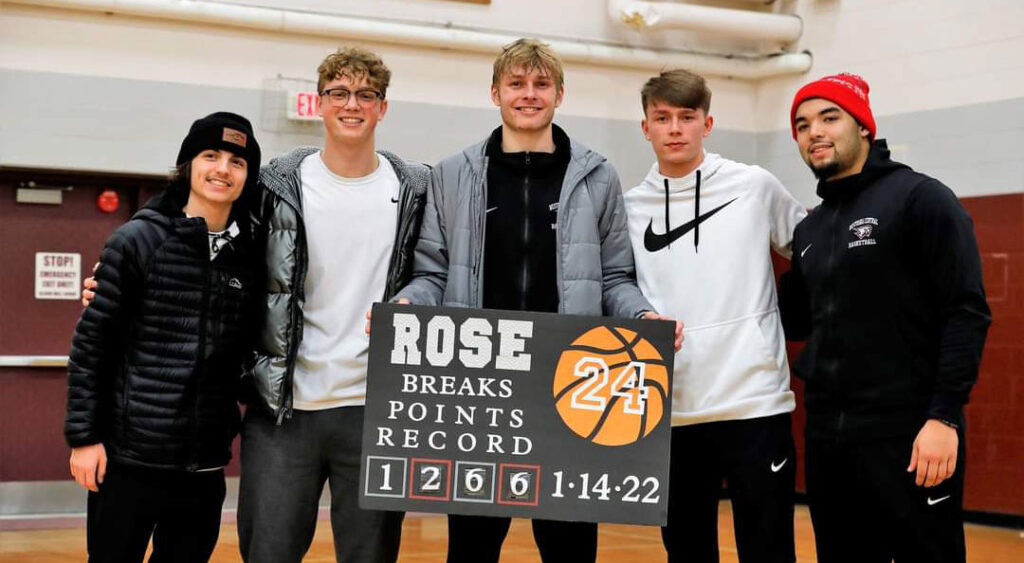 "I guess it's been my goal since the beginning of my senior year," Rose said in a phone interview Friday afternoon of starting on three State Tournament teams this year. "I would call myself a leader. Every team I've been on, we've worked hard, we've put in the work, and each practice we've busted our (butts). It's all of our goals.
"Not a lot of kids can say they played for a state championship or got to a State Tournament. So just staying focused and staying on course. Definitely, it's pretty cool."
In recognition of his state tourney trifecta, Rose has been selected as the Kenosha.com Kenoshan of the Week.
Basketball best sport
Rose, who attended Stocker Elementary School in Kenosha early on before moving to Bristol, hasn't just participated in all different sports at Central, he's excelled in every one of them.
On the volleyball court this fall, he was named honorable mention All-State by the Wisconsin Volleyball Coaches Association at outside hitter.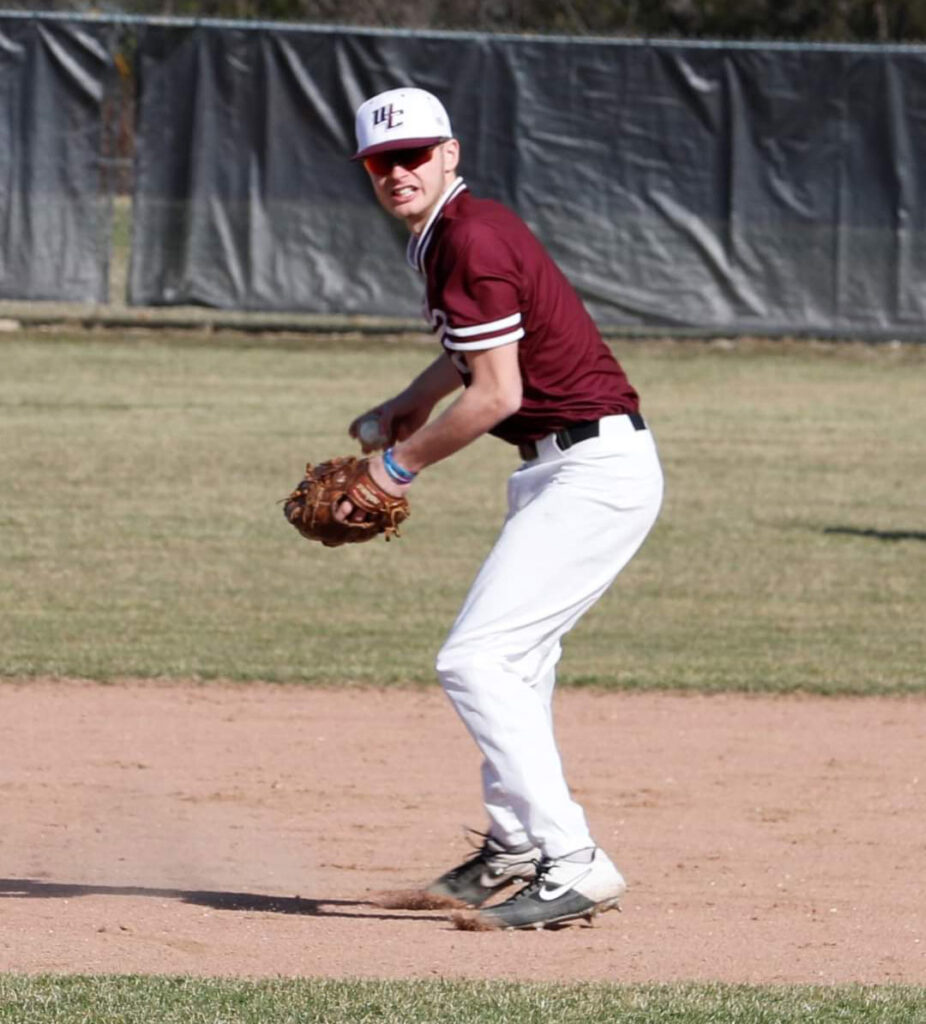 On the baseball diamond, Rose — who throws right-handed and bats left-handed — enters the State Tournament with a .309 batting average, one homer, five doubles, two triples, a team-high 25 runs batted in and a .425 slugging percentage.
He was recently named first-team All-Southern Lakes Conference for baseball, giving him three first-team All-SLC honors in one school year.
Not to mention, Rose played varsity football for one season in the fall of 2020 and was named first-team All-SLC in that sport, too, at wide receiver. He decided not to play football his senior year and played volleyball instead.
On the hardwood, though, is where Rose excels the most and where his future in athletics lies.
He was a four-year varsity player for Central head coach James Hyllberg's highly-regarded program and finished his career as the all-time leading scorer in program history with 1,636 points.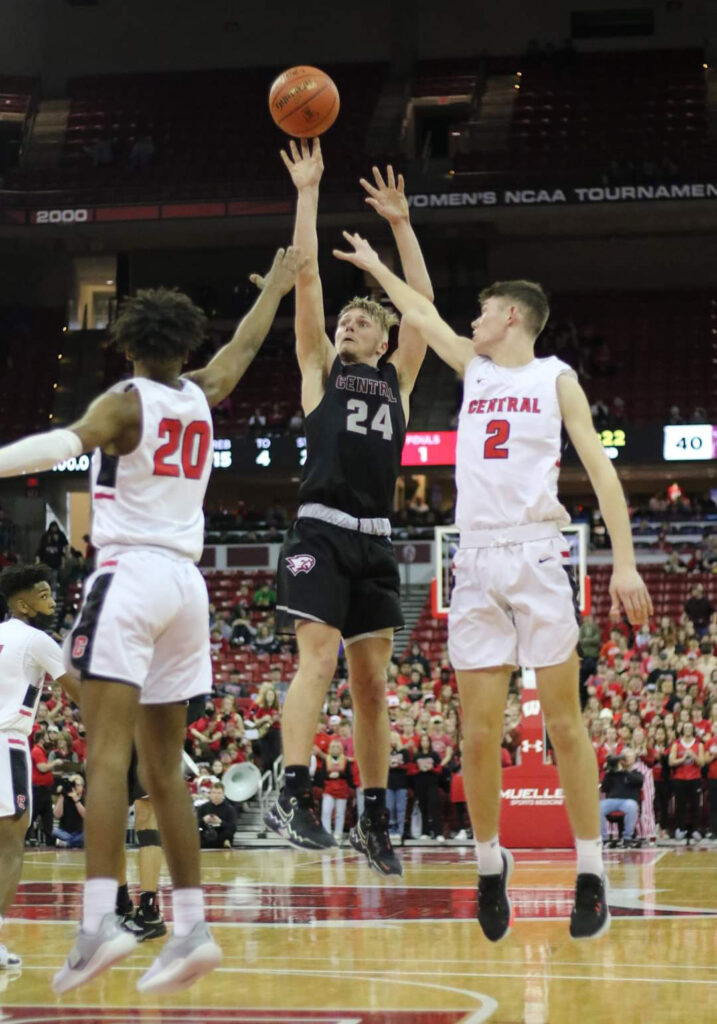 During his senior season, Rose averaged 20.4 points per game and was named the SLC Player of the Year and All-State by both the Associated Press and the Wisconsin Basketball Coaches Association in leading the Falcons to a conference title and a Division 2 sectional championship for their second State Tournament appearance in program history.
He had a number of NCAA Division I schools pursuing him, and he took his time making a decision, but Rose settled on UWGB.
"It was definitely getting down to the wire," Rose said. "I just had to make a decision pretty quick. I took a visit up to Green Bay. I felt it was the right place for me.
"The biggest thing is I felt that the coaches valued me. I felt like they wanted me a part of their team. Just that connection I built with (assistant) coach (Brandon) Pritzl, Coach Ryan and (assistant) coach (Freddie) Owens while I was up here, it kind of sold me."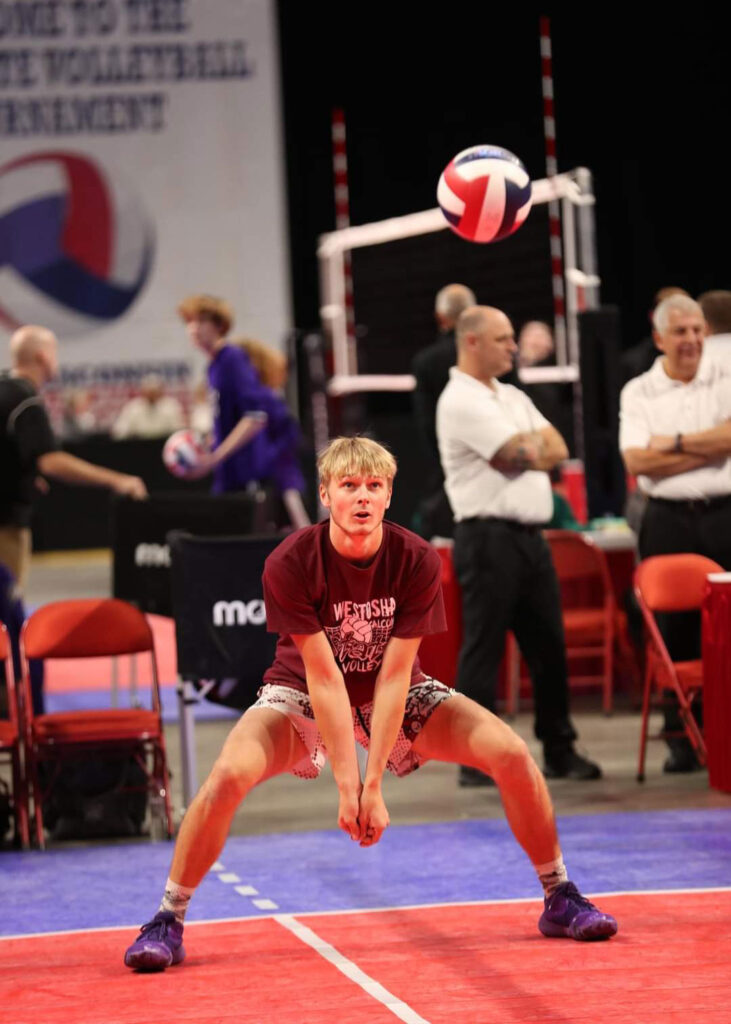 The Phoenix were certainly thrilled that Rose was still available late into the recruiting process.
"We watched him play a lot last summer on the AAU scene, and as a staff we really liked him," Ryan said in a phone interview Friday morning. "We zeroed in on him as a kid who we thought could be a good piece for us."
Rose has already gotten started with the program, as the Phoenix's summer workout schedule — which Ryan said will run for eight straight weeks, the maximum time allotted by the NCAA — began last Monday.
"I like it a lot," Rose said of his early time with the program. "Just having a gym that's easily accessible whenever I want has been amazing."
Baseball conflict
Of course, there was still a conflict with college basketball, because the Central baseball team kept winning, and the Falcons' starting shortstop was a huge part of it.
After Central edged Lake Geneva Badger, 5-4, in a regional final in Paddock Lake on June 2, that put the Falcons into last Tuesday's sectional doubleheader at Bradford's Wavro Field.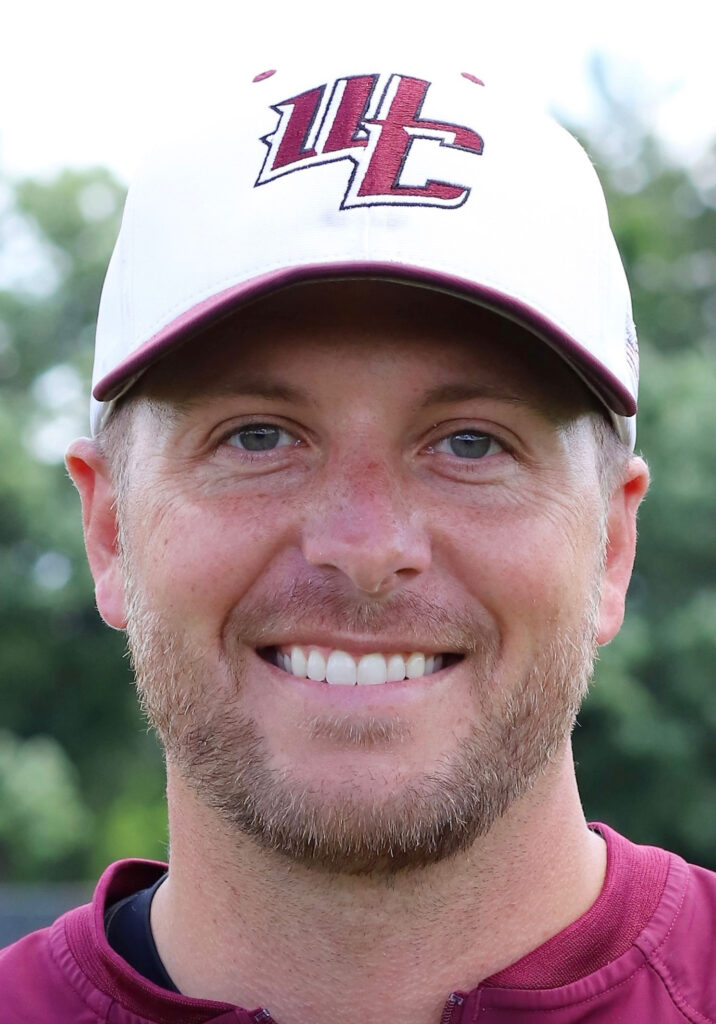 Which also meant Rose would already be up at UWGB for summer workouts. He knew right away that this could be a touchy subject for Central head baseball coach Jake Morman, along with Ryan and the UWGB staff.
"Before the regional final against Badger, I let Morman know that I might not be able to play sectionals," Rose said. "I didn't want to bring it up to Coach Ryan right away, just in case we didn't advance to sectionals. I kind of took it from there."
Morman knows how important college basketball is to Rose, so he said he'd have understood if his standout shortstop bowed out of baseball season before sectionals.
Of course, Morman wouldn't let that happen without a fight.
"Leading up to sectionals, we were kind of under the impression that we were not going to have Jack," Morman said. "I told Jack after we won the regional championship game to get into sectionals, I was like, 'Hey man, I know you're going up to Green Bay, and obviously that's super awesome of an accomplishment.'
"But I said, 'I wouldn't be doing my job if I'm not going to beg a little bit and try to get you to play.' To his credit, he's like, 'Coach, I'm going to do everything I can. Not making any promises.'"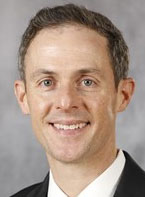 That's where Ryan came in, and fortunately for Rose and Morman, the UWGB head men's basketball coach has three sons who play baseball and himself played three sports during his time at Platteville High School.
So he gave Rose his blessing to travel between summer workouts to keep competing with the Central baseball team, and the Falcons' season extended to the State Tournament after one-run victories over Oak Creek and Franklin in a thrilling sectional.
"I think it's the right thing to do," Ryan said. "Jack's earned this opportunity with him and his teammates. The fact that he went to state in volleyball, basketball and now baseball, to take that away from a kid that is here for summer workouts and lifting and all that — to have his teammates try to win a state championship without him, that's not fair.
"That's not the right thing to do."
Ryan emphasized that Rose has done everything the UWGB coaching staff has asked of him in summer workouts and is showing that he can balance the challenge of doing that and playing baseball up through the end of Central's State Tournament run.
"I really admire Jack for doing both right now," Ryan said. "He's going back and forth. … He's taken a very professional approach to it. He's got a great head on his shoulders, just finishing senior year of high school. He's balancing a lot right now, and he's doing a heck of a job.
"… It bodes well for his future. Just his communication skills have been great throughout this relatively short process."
On Friday, Rose talked via phone from his dorm room at UWGB but said he had planned to head home to take batting practice with the Central baseball team on Saturday and then to practice with the Falcons on Monday.
Central is then slated for an extremely early wake-up call on Tuesday (June 14), as the Falcons will play the first game of the entire State Tournament with an 8 a.m. Division 1 quarterfinal against Menomonee Falls.
The winner advances to the Division 1 state semifinals on Tuesday night, with the Division 1 state title game scheduled for 6 p.m. Thursday to conclude the State Tournament.
Whether Rose's high school career ends Tuesday or Thursday, it'll conclude a fantastic four years and an amazing senior season that produced three State Tournament runs.
"That's unheard of for kids to even play three sports, let alone make state in all three," Ryan said.
Of course, there is one thing Rose has yet to accomplish in his storied high school career, and he's down to his last shot to win a state championship.
In volleyball this fall, the Falcons advanced to the state championship match but lost a heartbreaker to Marquette in five sets.
In basketball this winter, Rose and the Falcons held a late lead in the Division 2 state semifinals at the Kohl Center in Madison against La Crosse Central, but it slipped away in a heart-wrenching one-point defeat, 52-51.
It'll take three wins in Grand Chute this week for Rose and Central's baseball team to win a state title in what's been a historic year of success overall for the Central athletic department, including a WIAA Division 1 state title for the girls golf team in the fall.
After that, Rose can turn his undivided attention back to college basketball.
"It's definitely not something to hang our heads if we don't get (the state title in baseball)," Rose said. "But being in two State Tournaments where I feel like we could've had a chance to win both and didn't, going into these games I'm definitely thinking, 'C'mon, we've got to do this.'"
NOTE: To nominate a Kenoshan of the Week click here or email Andrew@Kenosha.com.