A jam-packed July includes an impressive grand finale for Betsy Ade & the Well-Known Strangers.
Shortly after returning from a two-week tour of Scotland July 3-17, the popular local band will join forces with the Kenosha Symphony Orchestra for "Symphony in the Garten" Saturday, July 30 at Petrifying Springs Park next to the Petrifying Springs Biergarten.
The evening kicks off with an opening performance by Spare Animals at 4:30 p.m., followed by a performance by the Kenosha Symphony. The free outdoor show will close with a one-hour collaborative concert with the KSO and Betsy Ade & the Well-Known Strangers.
"I absolutely can not wait for this performance," said Ade, the band's lead singer. "Our music is rich with strings and harmonies and the orchestra is going to enhance all of it.
"I had two big dreams with this band — One, play on a boat. We got the Melissa Etheridge Cruise (in November of 2021). Check. Two, play a full set of our original music with an orchestra. I am so grateful to the (Kenosha County) Parks and the KSO for making this happen and I am very much looking forward to it."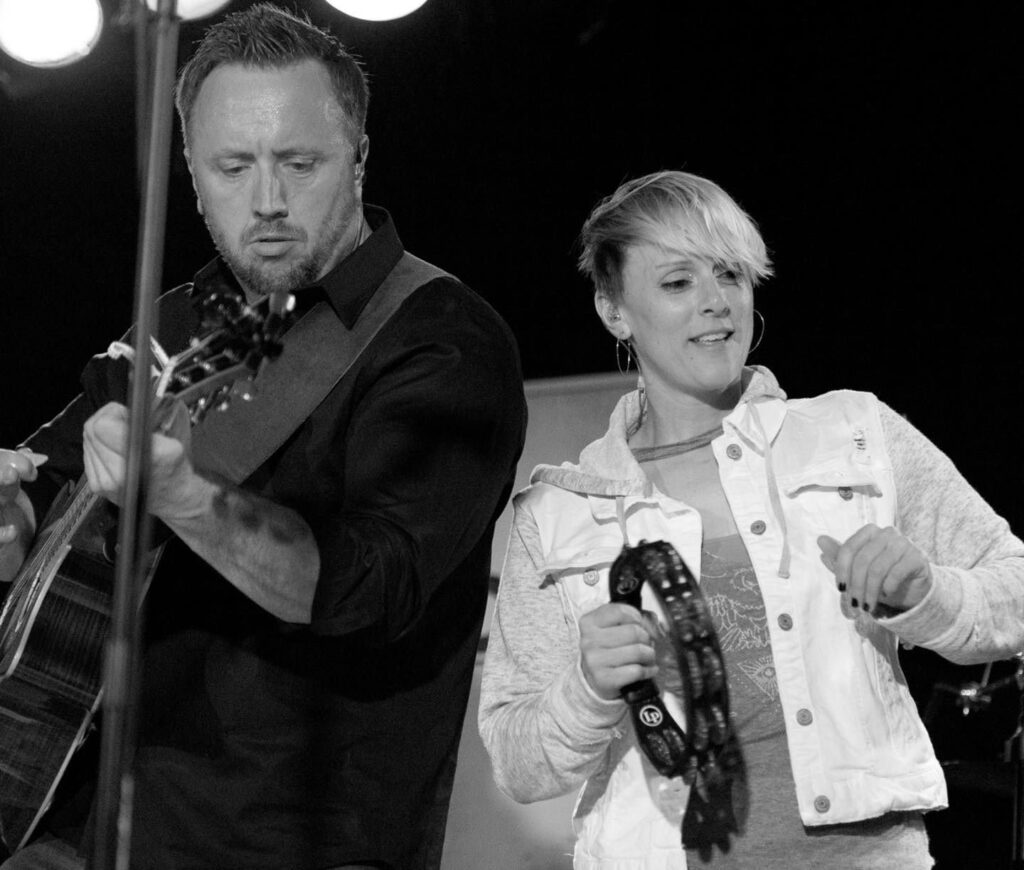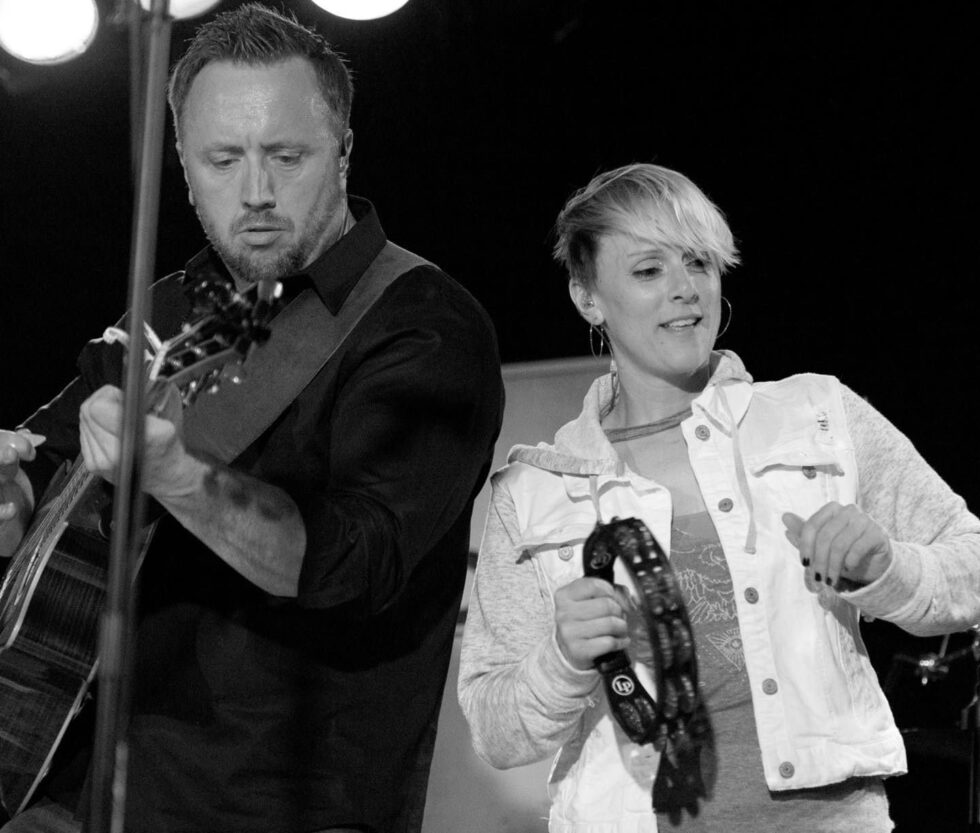 The KSO will be playing 12 of the group's songs.
"It's amazing to have them backing us up," said guitarist Joe Adamek, the band's co-founder. "That's going to be a fantastic show.
"Right now, I'm sitting at the computer writing a score for 52 instruments for one of our songs. We have to score out all 12 songs — 52 instruments for each song."
Prior to the show on July 30, the band will get together with the KSO for a couple of practice sessions.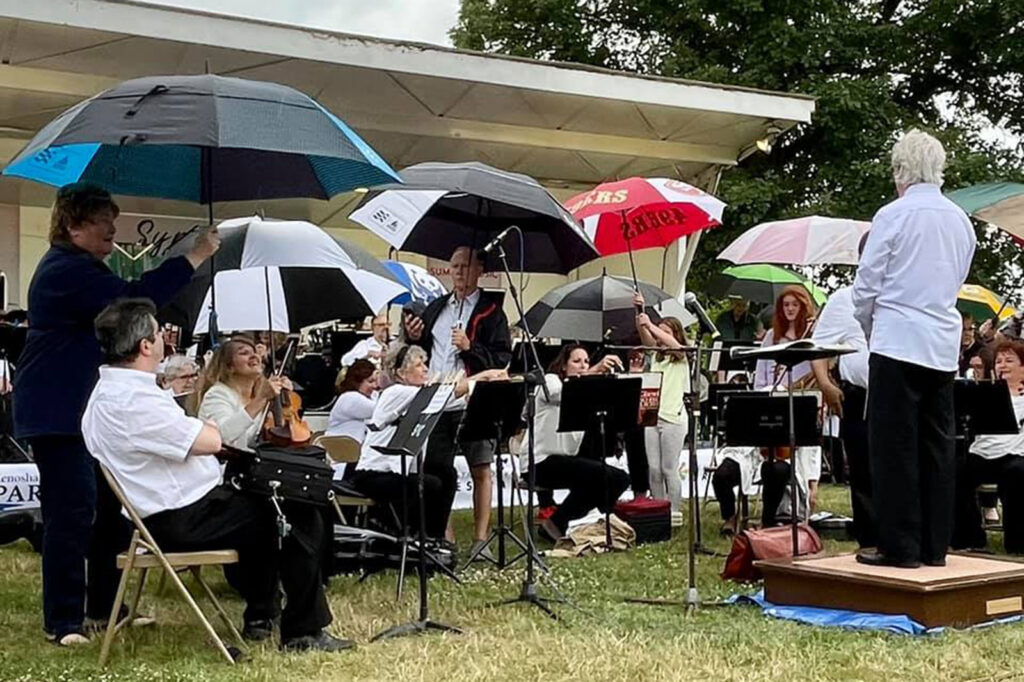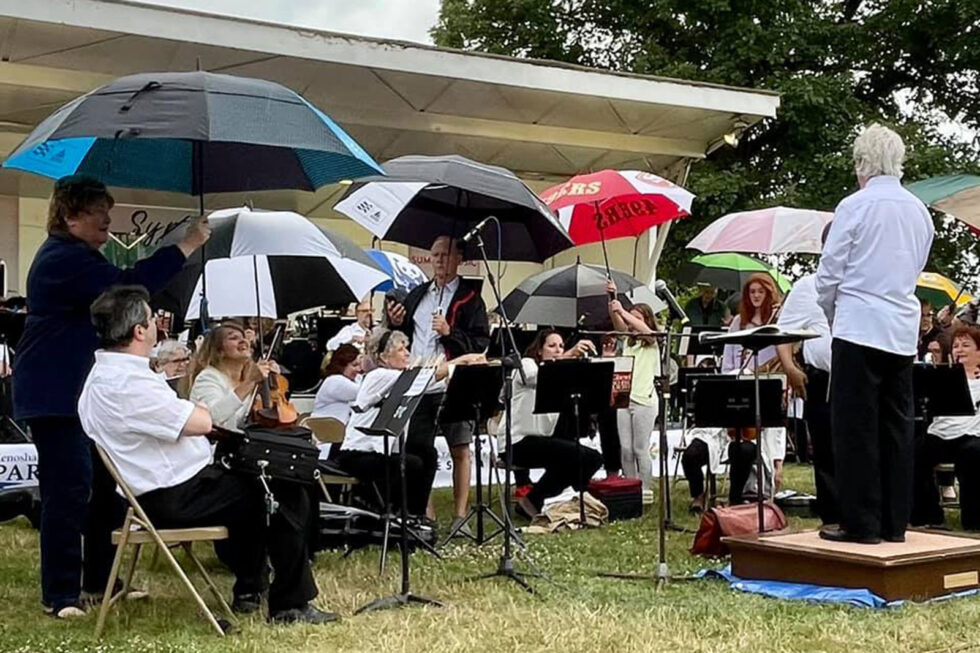 Last year, Kenosha County Parks and the Kenosha Symphony hosted the first-ever "Symphony in the Park" concert at Petrifying Springs.
It also included a memorable moment.
When a light rain started to fall before the start of the concert, audience members shared their umbrellas to cover the musicians.
Betsy Ade & the Well-Known Strangers will be recording a live LP during the July 30 performance. The band is currently working on its sixth album "Dawn."