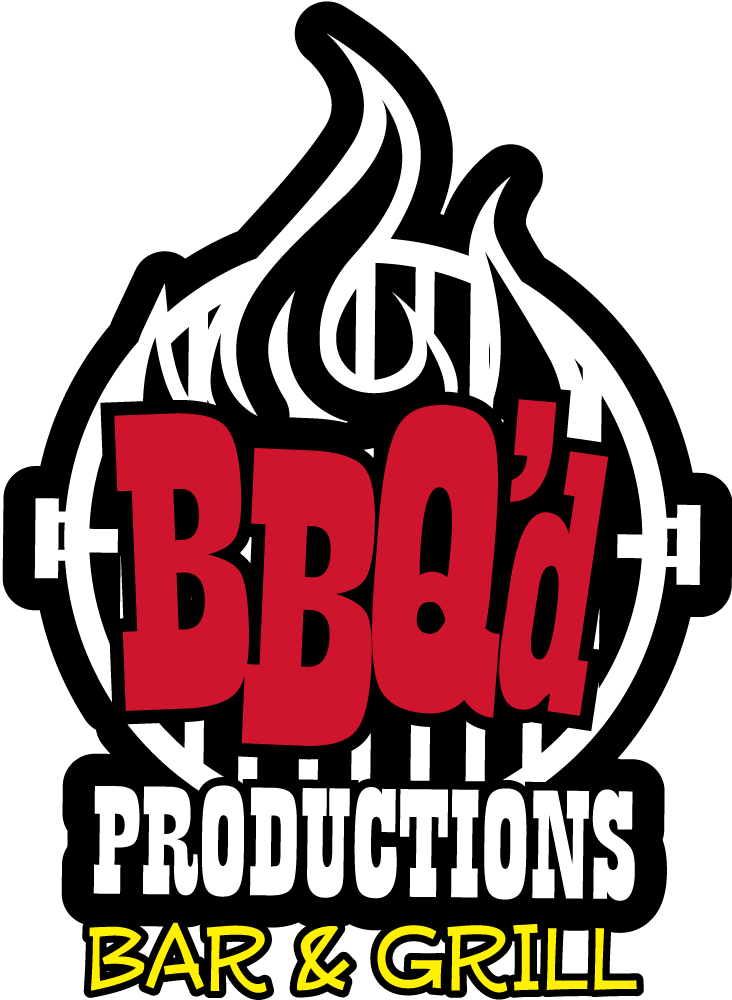 BBQ'd Productions started as a food truck operation run by Kris Schoenberger in Third Lake, Ill. The Kenosha operation is their third site. It's an odd location and the only food option in a strip mall on a very busy stretch of Green Bay Road.
The décor is modern industrial and somewhat re-designed from the two restaurants that previously occupied the site, including Mickey Angelos and Slice. My wife and I tried BBQ'd Productions on a Wednesday night in late May, and we found the staff to be helpful and eager to please.
Leftover from the previous occupant are multiple beer taps, and BBQ'd Productions has a very nice array of Wisconsin craft beers. The night we were there, they offered Lakefront IPA, Lakefront Riverwest Stein, New Glarus Moon Man, New Glarus Spotted Cow, Third Space Happy Place, Third Space Heavenly Haze, Third Space Upward Spiral and Leinenkugal's Summer Shandy.
In order to sample as much barbecue as possible, we ordered a "Pick Three," which gave us a portion of beef brisket burnt ends, some pulled pork and a pile of sausage hot links. 
We had a choice of sides and selected corn bread and baked beans.
I'll dispense with the bad news first. The cornbread was dense and sludgy and tasted like canned corn. I'm partial to a classic Southern preparation using flour, cornmeal, baking powder and sugar.
The baked beans were a classic rendition tasting of onions, bacon, molasses with just a bit of a cayenne kick that was not unwelcome.
The pulled pork was moist and falling apart with plenty of flavor from a dry rub. There was a faint taste of something piquant, almost like an apple cider vinegar, but I couldn't quite identify it. All in all, maybe not the greatest pulled pork I've ever had, but a solid effort none the less.
The burnt ends were really good. For those who don't know, burnt ends are the fatty trimmings of a point cut smoked beef brisket. The trimmings are then cooked down and caramelized in barbecue sauce until tender. The BBQ'd Productions version arrived in nice chunks, perfectly seasoned, nicely caramelized and still a little chewy. I love burnt ends, and these did not disappoint.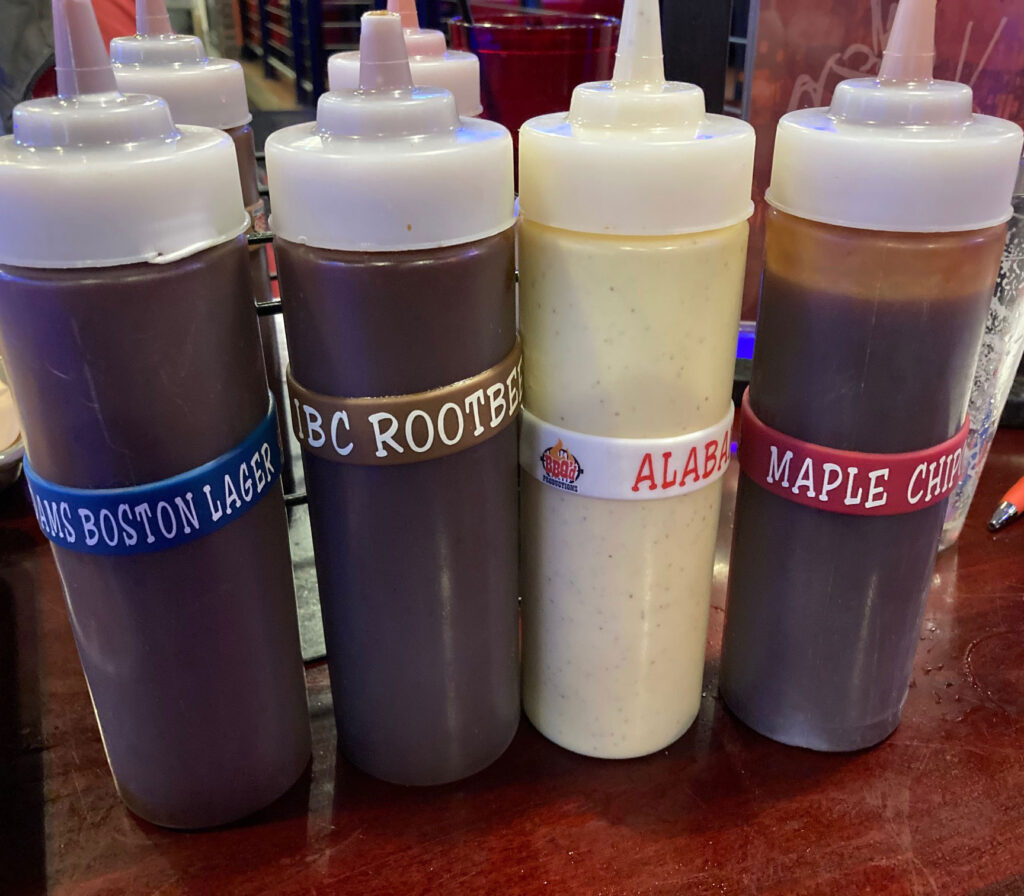 The sausage was a commercial product, not house made, and very similar to Polish sausage. BBQ'd Productions gives it time in the smoker to give it some additional smoke flavor, and the result is pretty much addictive with great seasoning and well-balanced flavor. I could live on the hot links forever.
Each table has a selection of house made barbecue sauces, which are all very good. The choices include our favorite, a maple-chipotle sauce made with Mrs. Butterworth's pancake syrup, an IBC Root Beer sauce, a Chicago sweet and spicy sauce, which is not too overwhelming, an Alabama white sauce made with mayonnaise and horseradish and a Samuel Adams Boston Lager sauce.
Other menu items not tried include chicken wings, chicken tenders, cheese curds, pizza rolls, springs rolls, barbecue quesadillas and tacos, barbecue nachos, four different flatbreads, a brisket burger, a pulled pork burger, Texas-style grilled cheese, two or three salads and a choice of a dozen side dishes.
You have to take your barbecue when and where you can find it. My two favorites aren't close by. One is 13 hours away, the Ridgewood in Bluff City, Tenn., and the other is Smoque at 3800 N. Pulaski Road in Chicago. Speed Queen at 1130 W. Walnut Street in Milwaukee is fine, but it's not competition-type barbecue like this.
There is also Hillery's Barbecue at 7613 Sheridan Road, which has been around forever and doesn't get the notice or respect they deserve. I'm going to review them soon. Having said that all that, BBQ'd Productions does an excellent job, and I think you'll agree with me. Check it out.