Sitting in a suite on the first-base side of home plate on a sun-splashed Monday afternoon at Simmons Field, new Kenosha Kingfish co-owner Bill Fanning admitted he had to fight back tears.
Fanning finally got to see the payoff of all the hard work he and his staff have put in and how much the Kingfish really mean to Kenosha as they opened their 2022 season on a splendid Memorial Day late afternoon.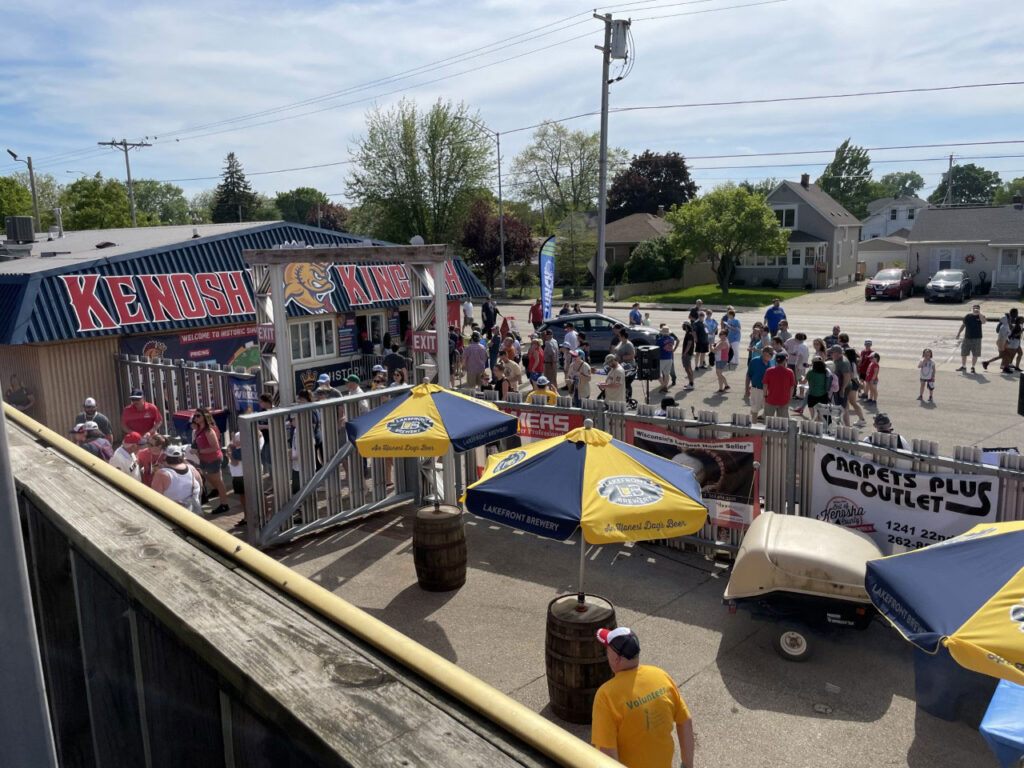 "I get emotional over this stuff," Fanning said. "Every time I think about it, my heart just fills, and I'm so proud of being a part of this. … I'm an emotional guy."
Heck, it was easy for anyone at Simmons Field on Monday to get emotional, especially if that emotion was joy.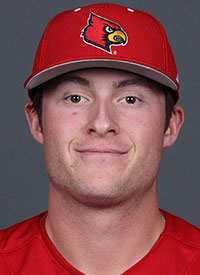 On the type of afternoon you'd produce a script for if asked to describe the perfect opening day, the third batter of Kenosha's season — University of Louisville first baseman Drake Westcott — belted a two-run homer in the bottom of the first inning, and an Opening Day record crowd of 2,580 poured in to watch the Kingfish rally with five runs in the bottom of the eighth for a 9-7 win over the Kalamazoo Growlers on a postcard-perfect, 80-degree day.
"It never gets old, man," said Kingfish general manager Ryne Goralski, now in his fifth season in that role, as fans rushed through the front gate prior to first pitch. "This rush, there's nothing like it in Kenosha. They come out, support us. We got about 2,500 tickets. I'm calling it the opening-day record.
"So we're pumped, man."
New owners thrilled
Nobody was more pumped than Fanning and fellow co-owner Mike Zoellner, childhood friends whose ear-to-ear smiles proved that grown men can still realize their dreams.
Fanning and Zoellner operate Let's Play Two, LLC, which purchased the Kingfish earlier this year from Big Top Baseball and the team's original ownership group of Conor Caloia, Vern Stenman and Steve Schmitt. That group brought the franchise into the Northwoods League, a wood-bat summer league for college players, for the 2014 season and ran it for the team's first eight seasons.
The Kenosha City Council approved the sale on April 18, so the new owners didn't have much time to get ready for the season. They kept the rest of the front office, most significantly Goralski and team president Steve Malliet, intact from the previous ownership group, so there was plenty of experience with the franchise kept on board.
Fanning himself, however, has a long and distinguished background in minor-league baseball. He was the first general manager of the St. Paul Saints, now the Triple-A affiliate of the Minnesota Twins but originally an independent-league team, and served in that role from 1992 through 2004. The Saints have long drawn huge crowds in the Twin Cities and have been a consistent model for successful minor-league and amateur baseball franchises.
Fanning, who lives full-time in the Twin Cities but plans to spend most of the summer in Kenosha and will attend most Kingfish home games, also has previous experience with affiliated baseball in Denver, Wichita, Kan., and Spokane, Wash.
Zoellner, a successful real-estate developer who lives in Denver, said Monday was the fourth time he's been to Kenosha, but he joked it was the "first time in shorts."
"To see it all coming together — everybody walking through the gate had a big smile on their face, and that's what it's all about," Zoellner said. "It's just contagious when everybody is having a good time. And that's what we're all about.
"… It means everything. We want to be an important part of the community. We want to build on the foundation that's been laid here. So to see everybody walking in and feeling even better about being back in the ballpark, that's what our goal has been, and it looks like we're delivering on that."
Fan experience
Monday's game really was complete with all the opening-day bells and whistles.
As fans flocked into Simmons Field, the Route 66 Belle City Band played classic tunes outside the front gates, while Fanning and Zoellner cheerily greeted as many patrons as they could as they filed in.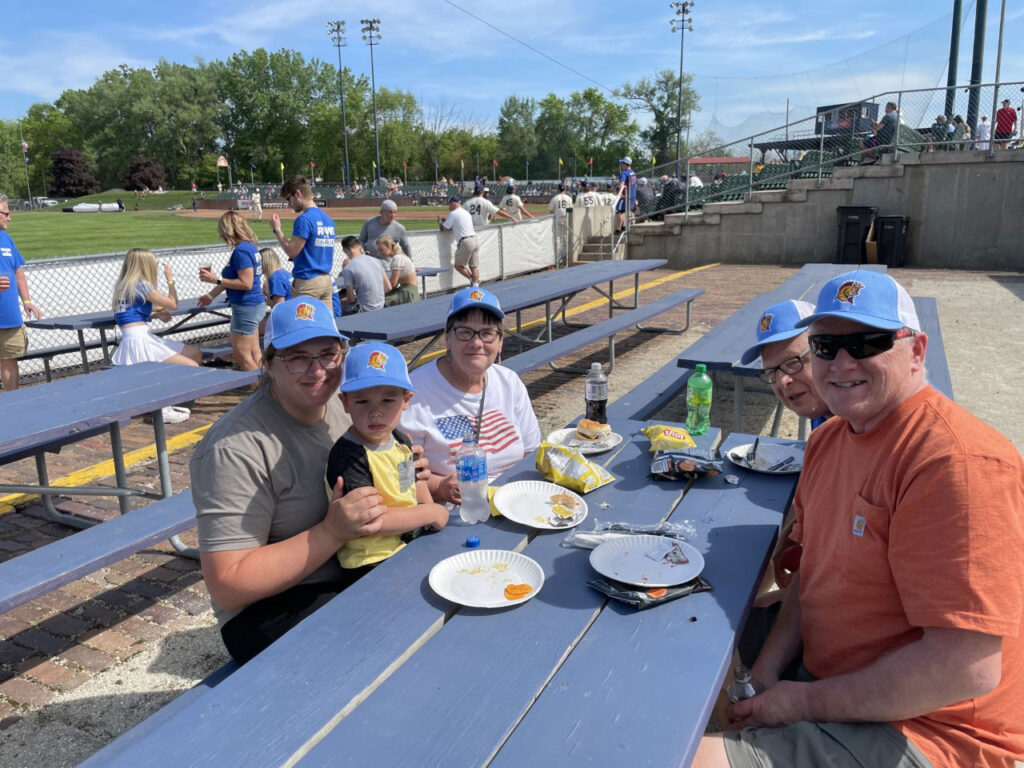 Concession stands filled up quickly, and one person, holding an armful of food and beverages, could be heard offering a nice summation of the difference between the big-league ballpark experience and what people can expect at a Kingfish game.
"At a Cubs game, that costs 50 bucks," the fan remarked while walking back to his seat.
Plenty of crowd pleasers, from Kingfish mascot King Elvis to Kenosha native and popular YouTuber Tristan Jass, were on hand to keep the opening-day fans happy.
Comedian Marz Timms, in his second season as the team's on-field personality, wore a snappy gold blazer and was all smiles as he worked the crowd.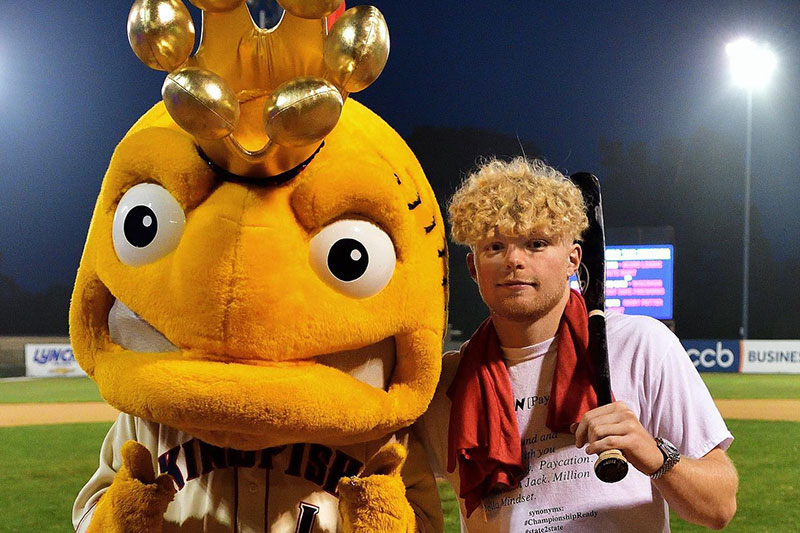 "We have a lot of new games," Timms said of what fans can expect this season. "We're going to try and switch it up every game with a little something new each game, get more fan interaction and have people have a little more fun out here.
"It is an amazing day out here, and I hear we have a record (crowd). It's going to be fun. … I'm glad to be back. I'm glad to see everybody from last year and see the fans still coming back in record numbers."
Prior to the game, Jass went out near home plate in a Kingfish uniform and dunked a basketball into a mini-basket over someone wearing a Growlers jersey, Kenosha's opening-day opponent.
"I'm sticking with the hometown team, Kenosha Kingfish," Jass said. "I had to dunk on the opposing team's mascot."
Sitting on a picnic table in the team's Fish Bowl group seating area down the left-field line, a 2-year-old fan, Zeke, was happily working on a plate of food with his mom, Angela Allen, and grandparents Marty Allen and Pat and Greg Schroer.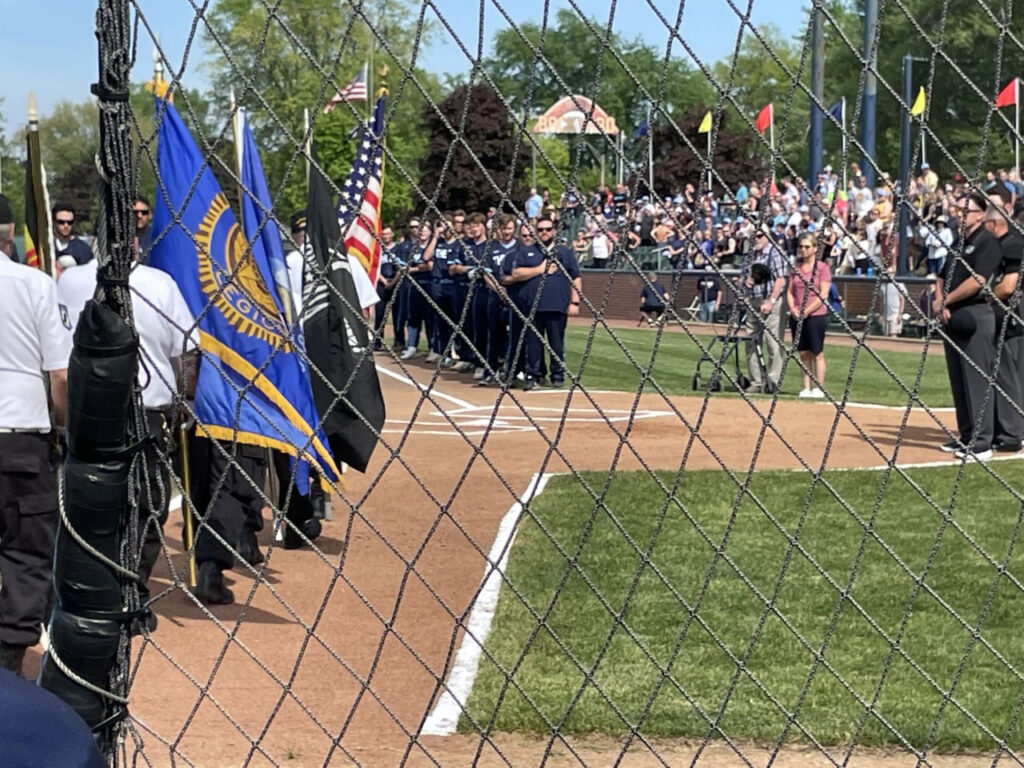 Zeke was apparently most interested in King Elvis.
"Zeke here absolutely loves Elvis," his mom, Angela, said. "He's already given him two hugs. We're super excited for the season to start. We're really happy to be here. It's one of our favorite things about summer."
Pets even got into the mix, as between the top and bottom of the third inning, the new "team dog," Bubba (who happens to be Goralski's dog), entertained fans as he chased the balls that Growlers fielders were using on the field to warm up for the inning.
Of course, Monday was also Memorial Day, and the Kingfish observed that appropriately with a pregame presentation of the colors and a first-pitch ceremony that included World War II veteran Ken Shea, who was given a huge ovation before Kenosha's Grace Scalzo sang the National Anthem.
Fans from everywhere
Zoellner noted that before the game, he talked to fans who had come from outside Kenosha and were visiting for the first time, including some from Austin, Texas, whose son was playing for the Growlers.
"The economic development piece of this event for the community I think is something none of us should ever forget," Zoellner said. "It does bring people into Kenosha to have a good time and get to know the community better."
Fanning said the team's goal for opening-day ticket sales was around 2,500, and he said that mark was reached with the day's walk-up sales.
But while opening day is always a celebrated annual event, the Kingfish play 71 more games during the regular season, including 35 more at Simmons Field. With another home game against the Growlers on Tuesday night (May 31) and then two more Friday and Saturday (June 3-4) against the Kokomo Jackrabbits, following a two-game road trip to Kokomo, Ind., on Wednesday and Thursday (June 1-2), there's a lot more than opening day for the staff to prepare for.
"We don't forget what's going on two and three weeks from now," Fanning said. "We're still working on selling tickets for that, so we don't wait until the last minute. We've been working on promotions for those days.
"… There'll be new things we do every game to get people to talk about it and want to come back."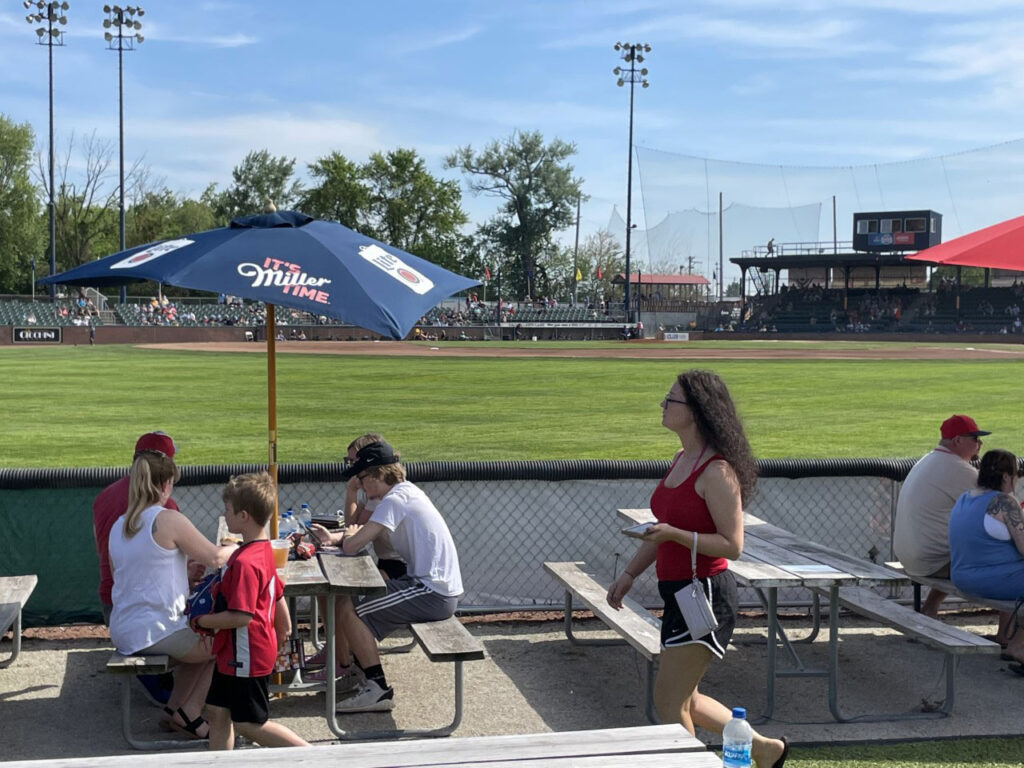 As for Monday's opener, the Kingfish trailed the Growlers, 7-4, going into the bottom of the eighth and sent the fans home happy with a big five-run rally.
Tremper High School graduate Ben Loyd, now a University of Notre Dame infielder, walked and scored in the big inning. Benedictine infielder Kevin Bushnell hit the go-ahead, two-run single, and University of Minnesota shortstop Brady Counsell, son of Milwaukee Brewers manager Craig Counsell, tacked on a run-scoring base hit.
University of Lynchburg right-hander Grayson Thurman then struck out the side in the top of the ninth to earn the save, and the Kingfish completed their picture-perfect opening day in style.
"A lot of these kids (the players) have never been through an opening day, and to see it all pay off this way is awesome," Fanning said.