GENEVA, Ohio — The Carthage men's track and field team ended their 2022 season with a bang, as Matthew Ausse and Joseph White earned all-American honors in the hammer throw at the 2022 NCAA Division III Outdoor Track and Field Championships on Saturday (May 28) at the Spire Sports Complex. The team totaled a program-best 23 points on the weekend to earn their second-highest finish at nationals ever, taking ninth place.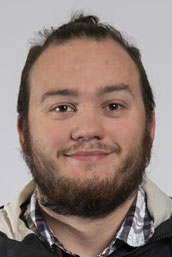 "What a weekend for Carthage Track & Field," Carthage head coach Josh Henry said. "I couldn't be more proud of Joseph and Matt. Today was highlighted by a big final throw from Matt to secure a national runner-up finish in the hammer throw. Joseph was right behind him in fourth with a lifetime best and a great overall series."
Ausse, the school record holder in the hammer, began the day with a throw of 59.13 meters to jump into second place, while White threw 58.58 meters on his first attempt to set a new personal-best and take fourth place. White would essentially match his initial throw on attempt number two at 58.57 meters, while Ausse fouled on his second attempt before hitting 57.24 meters on his third try. White was unable to better his first mark of the day, but Ausse solidified his place as the national runner-up with a throw of 60.25 meters on his final throw of the day, coming up just short of first place by 0.10 meters.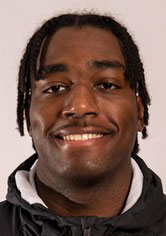 "Our final day of the championships was highlighted by another sixth-round throw that moved Matt into second," Carthage assistant coach Greg Raimondi said. "I am so excited and proud that Matt was able to end his career with a national runner-up finish and his first All-American honor. Matt had worked incredibly hard for this moment since making the outdoor national meet last year."

With his second place finish today, Ausse, a graduate of St. Joseph Catholic Academy, became the highest finisher in the hammer throw in program history, topping Raimondi's third-place finish in 2012, after beating his school record in the hammer earlier this month.
"With this being Matt's final meet, I can't think of a better way for him to cap off his career," said Henry. "He has worked incredibly hard through some ups and downs. To finish his career on a high note being named all-American and national runner-up is truly incredible."
With two all-American honors for the Firebirds today, the men's track and field team totaled three such honors at nationals, the most since 1981 when the team earned three honors in the 200-meter dash, 400-meter dash, and 4×100-meter relay. White, a graduate of Indian Trail High School, also became the first student-athlete to earn multiple all-American honors at the outdoor championships since Ken Kohler in that 1981 season, when he earned three.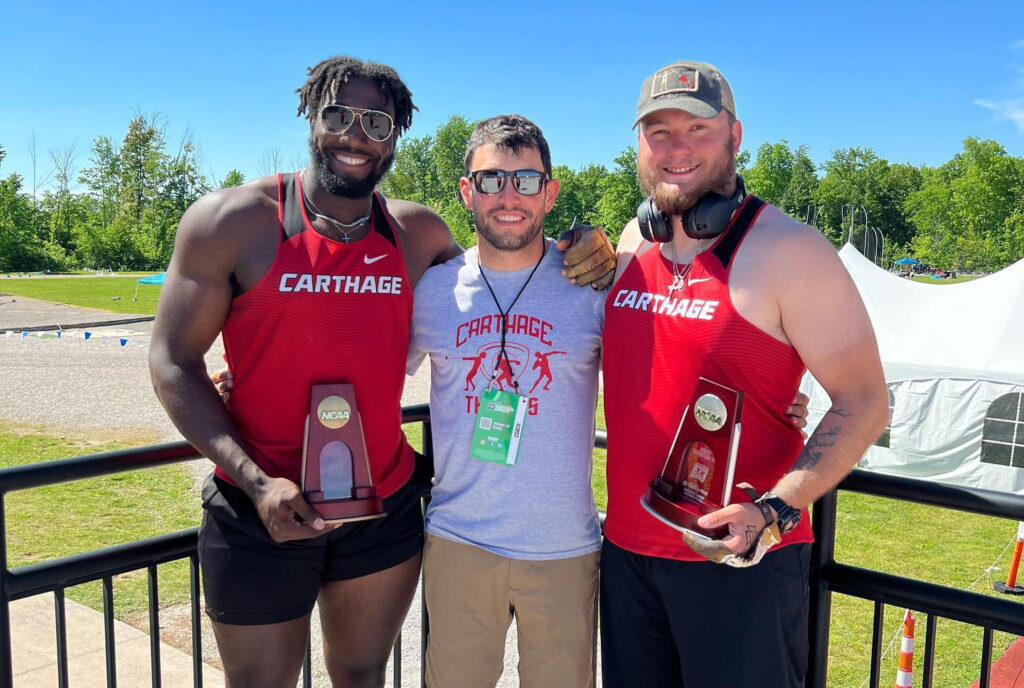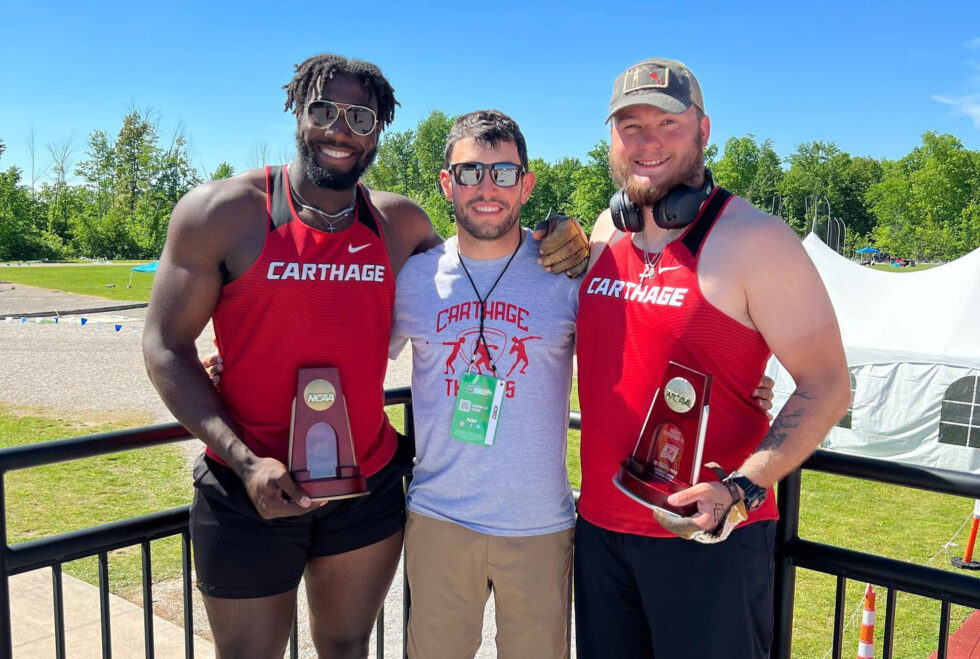 "I'm super proud of these guys representing us so well on the national scale," said Henry. "Their 23 combined points put us as the ninth-best team at this year's Outdoor NCAA Championship. To be a top-10 team in the country when Division III has never been better is a massive accomplishment for the program and everyone in it."
The team's ninth-place finish is the second-highest in program history, and the best since Carthage tied for eighth in 1977. The 23 total points are the most scored at the NCAA Outdoor Championship meet all time in school history.
You can keep up with Carthage Athletics by following us on Facebook at facebook.com/carthageathletics, Twitter by following @CarthageSports, and on Instagram by following @CarthageAthletics.