GENEVA, Ohio — Sitting in second place on his sixth and final attempt, Carthage sophomore Joseph White threw 17.85 meters in the men's shot put to take home the national championship at the 2022 NCAA Division III Outdoor Track and Field Championships on Friday (May 27) at the Spire Sports Complex.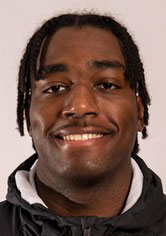 "I couldn't be more excited for Joseph," Carthage head coach Josh Henry said. "He has had a historic year and to close it with a national title is super fitting. He has worked incredibly hard for this moment and to have the confidence to step in the ring and win a title on his final throw is incredible."
Entering the day as the second seed, White began with a throw of 14.70 meters before hitting 17.43 on his second attempt to take over first place. The Indian Trail High School graduate would hold the lead to qualify for finals, giving him three more attempts. White fouled out on his fourth and fifth throws, allowing the top seed on the day and the reigning national champion Kevin Ruechel from Wisconsin-Stout to step in front with a mark of 17.58 meters on his fifth throw.
On the final attempt of the day for all competitors, White stepped into the circle and hit 17.85 meters to clinch the sixth-ever NCAA National Championship for the Carthage men's track and field program, and the 22nd NCAA title for Carthage College. The sophomore became the second in school history to win the men's shot put at nationals, after Bill Versen won the event in 1977 to give Carthage their first-ever NCAA title.
"With this being his third national meet, he was able to settle in and compete at a high level," Carthage assistant coach Greg Raimondi said. "After a rough first round throw, he was able to gather himself and prove he deserved to be here. I am so proud of him for his sixth-round effort to reclaim the lead and get his first national title and All-American honor."
White, the school record holder in the shot put, joins Versen, Ken Kohler, Dion Ballentine, and Trevor James as national champions for the Carthage men's track and field program, with James winning the last title in the high jump in 2014.
"I'm incredibly happy for Greg Raimondi as well, who has done an amazing job leading our throws crew," said Henry. "Without him, this moment wouldn't be possible."
This also marks the first career NCAA All-American honor for White, who becomes the most recent student-athlete to earn the title during the outdoor season at Carthage since Branden Miller in 2015, and the 32nd overall All-American honor for the men's track and field program.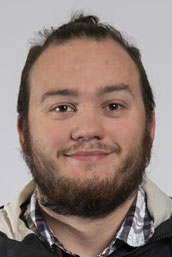 "Looking ahead to (Saturday), we have two more opportunities to close the 2022 national meet off strong with Matt and Joseph in the hammer throw," said Henry. "Matt is coming off a school record in the event from last week and Joseph is coming off of today's shot put title. Both will be positioned to have great days."
After placing 12th in the discus on Thursday (May 26) and winning the title in shot put Friday, White caps off his weekend in the men's hammer throw Saturday (May 28). Entering the meet seeded eighth in the hammer, White will be joined by St. Joseph Catholic Academy graduate Matthew Ausse, the third seed in the event, which is scheduled to begin at 12:45 p.m.
You can keep up with Carthage Athletics by following us on Facebook at facebook.com/carthageathletics, Twitter by following @CarthageSports, and on Instagram by following @CarthageAthletics.