The Featured Dish:
Aloha Cheesesteak — Sirloin steak, mozzarella cheese, bacon and pineapple topped with aloha sauce and served on an Italian bomber bun.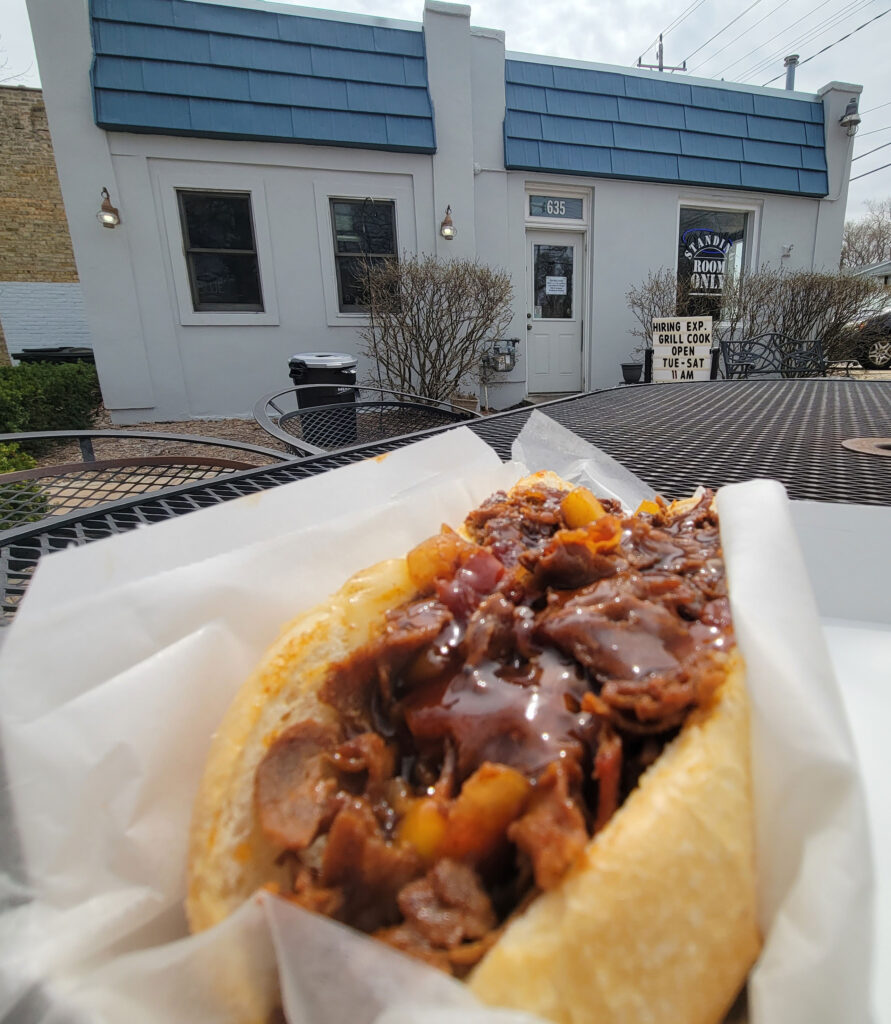 The Flavor and The Story:
Standing Room Only has been serving Kenosha's Allendale neighborhood with casual, delicious food for as long as I can remember. 
The aptly named eatery is well known in its neighborhood for summertime sandwiches and snacks that seem impossible to make so well from such a small location. 
While there is a beautiful patio available for seating on a nice day, there is quite literally only room to stand inside. 
There are no tables or chairs, just a counter and enough room to form a line. 
It seems the square footage has been reserved for making magic in the kitchen like signature cheesesteaks and Chicago-style dogs.
One such supernatural sandwich is the Aloha Cheesesteak. 
This sweet and savory riff on the classic Philly ditches the Cheese Wiz and instead is loaded with melty mozzarella, pineapple chunks and crispy bacon. 
All of this delicious shredded sirloin and toppings are then drizzled in "Aloha Sauce" which is a pineapple teriyaki that adds a great tang and sweetness. 
It has to be said that no matter how great the filling of this sandwich is, the bread could make or break the experience.
Lucky for all of us, Big Lou gets fresh Paielli's bomber buns delivered daily that are grilled on the inside before filling adding a great crisp foundation for all this flavor. 
Service was also incredibly fast making this a great spot to grab a bite on a lunch break without having to settle for fast food. 
The Aloha Cheesesteak is available Tuesday through Saturday for $12.
Big Lou's Standing Room Only accepts carryout and online orders. You can view this dish and the entire menu at BigLousCheesesteaks.com.