Hunter Peterson, who celebrated his ninth birthday on Monday (May 16), wants to be a police officer when he is older.
His reason?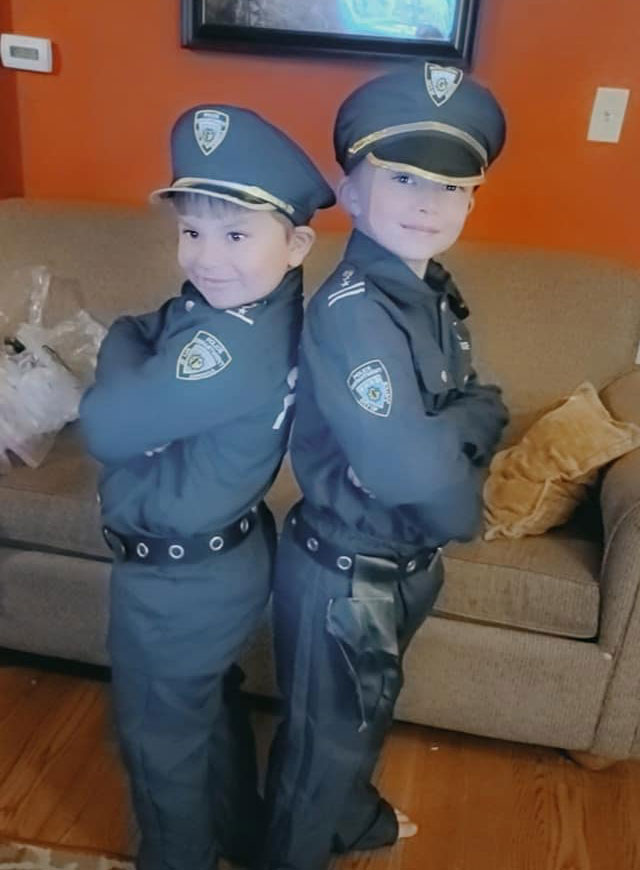 "To save the world!" the Grewenow Elementary School third grader said.
He is off to a great start.
For the third year in a row, Hunter is collecting brand new stuffed animals to donate to the Kenosha Police Department. KPD officers use the stuffed animals to help comfort children in scary situations.
In 2020, Hunter hatched his stuffed animal idea when his birthday party plans had to be changed due to the COVID-19 pandemic. It turned out to be a birthday to remember as family members, friends and teachers contributed to the cause. The parade of cars to Hunter's home helped bring the first-year total to 111 stuffed animals collected.
Last year, Hunter crushed that number when he donated 308 stuffed toys to Officer Tyler Cochran at the Rotary Safety Center, 5716 14th Ave.
Currently, Hunter is collecting until Saturday (May 21) and hopes to top the 300-mark again.
"Hunter's mom contacted me a few years ago and told me for his birthday he didn't want any gifts," Cochran said. "What he wanted to do was get teddy bears so that kids who might not be having a great day can have them and be comforted. How awesome is that?"
Once Hunter's donation is brought to the Safety Center later this month, Cochran will distribute the stuffed toys accordingly.
"Typically, what we'll do is we'll put them in the trunks of our squad cars," Cochran said. "So, if an officer is out on a call … maybe there's a child who had something traumatic happen to a family member, the officer can give the child a teddy bear to try to comfort them a little bit. It helps our officers help kids when they might be going through one of the worst situations of their lives."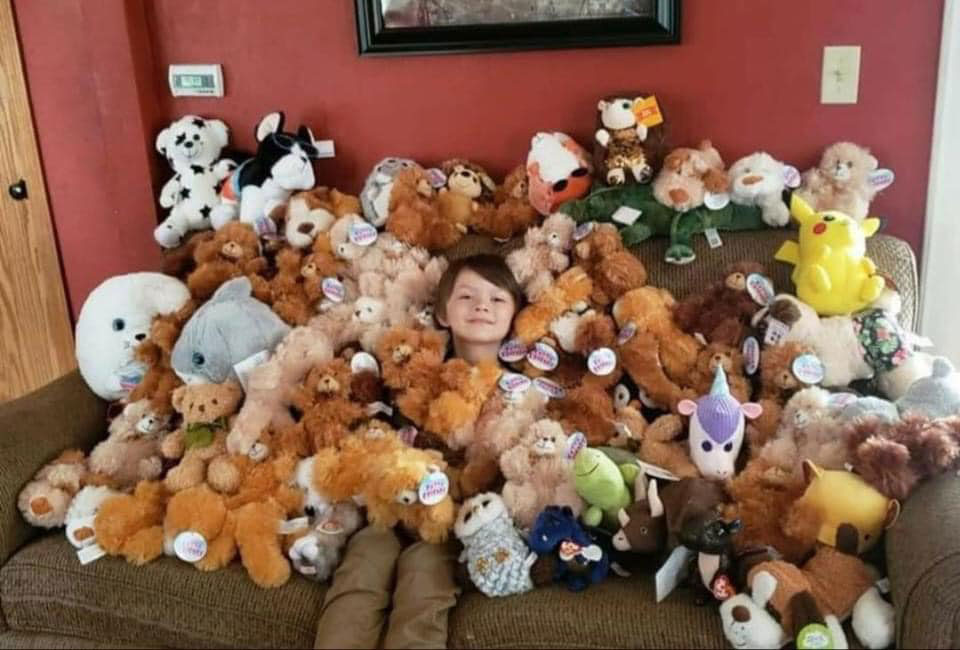 Hunter, the son of Mike and Melissa, understands that.
"Stuffed animals make me feel happy," he said. "When I'm sad in my room, I put my stuffed animals (out) to help me not be lonely. My favorite thing about doing this is so that people aren't lonely."
When he isn't performing commendable deeds for the community, Hunter enjoys playing on his tablet, riding his bike and hanging out with his family, which includes older brother Aidan and younger brother Landon.
Interested in donating a stuffed animal?
Donations are being collected at 2605 73rd St. Remember, the stuffed toy must be brand new.
NOTE: To nominate a Kenoshan of the Week click here or email Andrew@Kenosha.com.