Anthony Molinaro woke up to a 4:30 a.m. phone call from local police-fire dispatch on Monday (May 16), alerting him there was a "small problem" with his car parked in front of his northside home.
It wasn't the start to the work week he was hoping for.
Molinaro rubbed his eyes — multiple times — as he saw what appeared to be his daughter Madison Kasionowicz's 2005 Toyota Corolla buried in a concrete pool of water.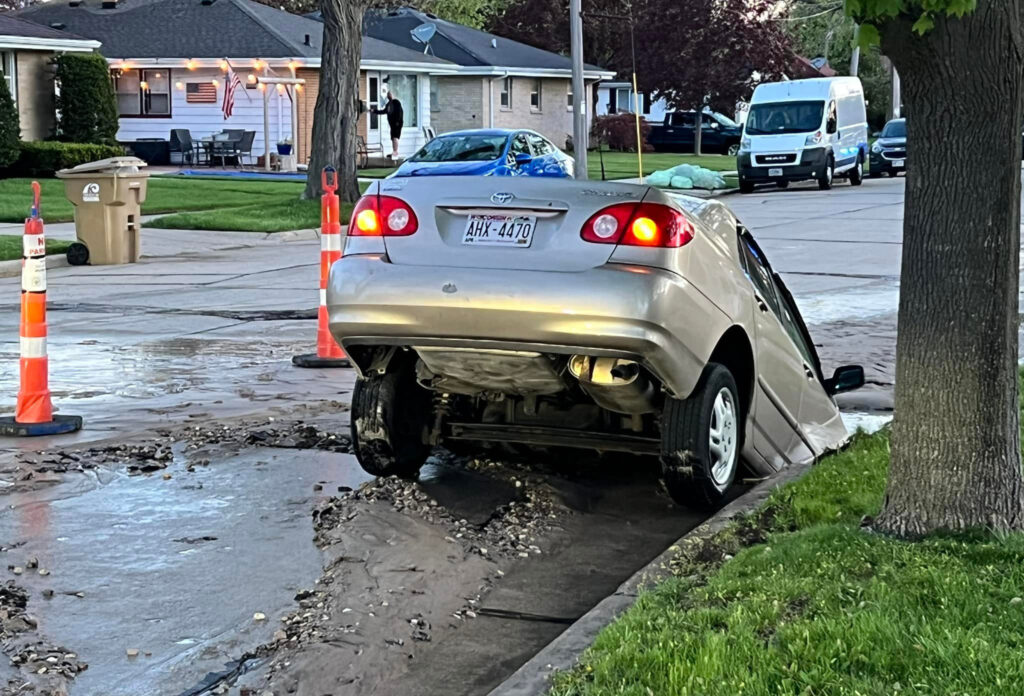 "I couldn't believe it," said Molinaro, a 1990 Bradford High School graduate. "I looked and saw my daughter's car with the tail end out, pointed towards the sky."
The vertical park job was the aftermath of an early-Monday morning water main break in the 3100 block of 26th Avenue, according to Kenosha Water Utility general manager Curt Czarnecki.
While water main breaks are common in Kenosha, having a vehicle swallowed up by one is more unusual.
"I've been here 13 1/2 years and I've never seen it," Czarnecki said. "I've seen it on the news and other circumstances, but to my knowledge it's never happened in my tenure in Kenosha."
Water main breaks happen when a portion of the underground pipes rupture or become dislodged. The water looks to find the path of least resistance — often times the surface in warmer months — and washes away the soil underneath the pavement.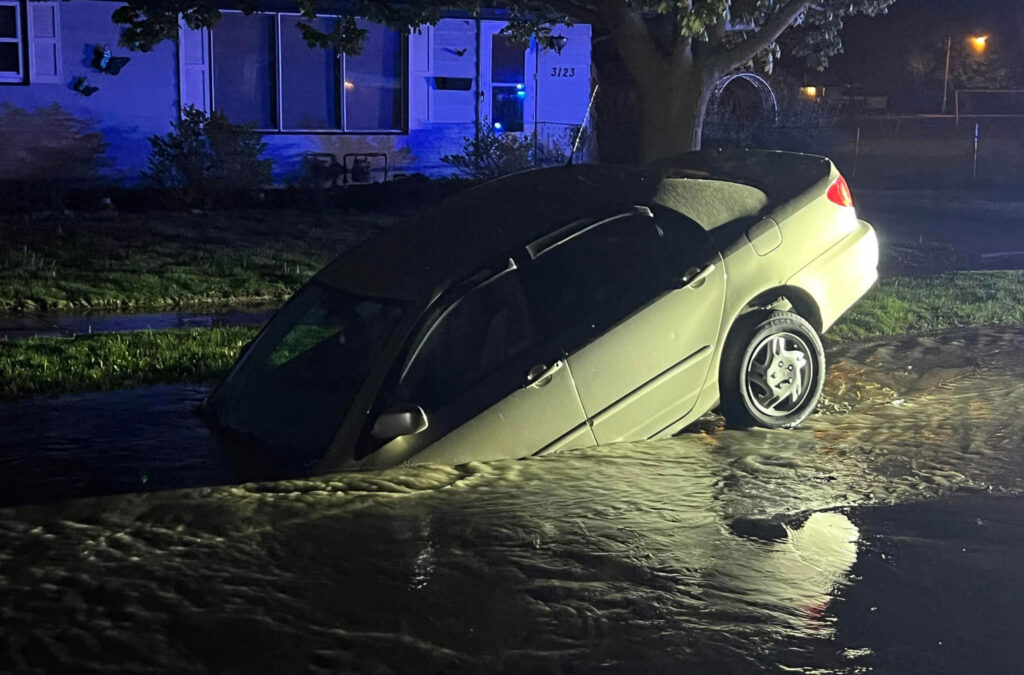 That area was positioned underneath the main source of transportation for Kasionowicz, a Tremper High School junior and forward on the Trojans' soccer team.
The car is likely totaled due to water damage, according to Molinaro.
"Let's just say she wasn't too happy," Molinaro said. "We live on the north side, but she does attend Tremper and this is a major inconvenience for us. My schedule doesn't allow for me to get her to school in the morning and my wife is a teacher and starts (work) at a different time."
But as a sign of his true personality, Molinaro couldn't help but laugh at something out of his control.
Vehicles can be replaced. Memories were made. Social media photos were shared.
"I'm not mad at all," Molinaro said. "There's nothing you can do about it. Nobody got hurt. She could've got into her car in the morning and drove into it not knowing there was a hole there. We're fine."
Molinaro's house was built in 1964, meaning the water main was likely installed in the early 1960s.
"Unfortunately, with the aging infrastructure, we're kind of chasing our tails when it comes to repairing and replacing water mains," Czarnecki said.