The Restaurant:
Infusino's South, 6800 39th Ave., has been serving quality, homemade Italian cuisine since 1987. This family-run restaurant feels and tastes like visiting the home of someone passionate about Italian flavors.
The Featured Dish:
Meatballs & Sauce — Grandma's homemade meatballs smothered in house sauce.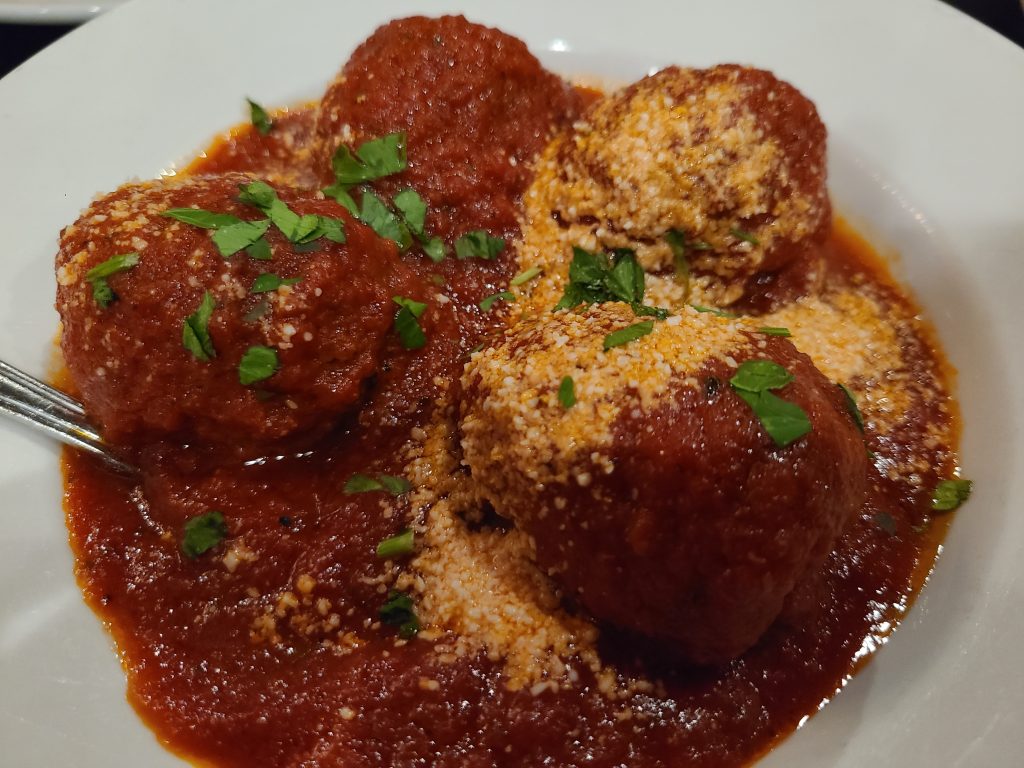 The Flavor and The Story:
Don't be fooled by this familiar dish. Everyone has eaten meatballs with sauce. However, the Infusino family's version is an incredible example you must try. Simplicity and quality of ingredients are what define Italian cuisine and this dish embodies both.
The meatballs are about three inches in diameter and served four to a plate. The seasoning is perfectly balanced for a savory experience that will have you chewing slowly to let your taste buds delighted as long as possible.
It's the sauce, though, that elevates this dish to another level. The Infusino House Sauce is a work of art. It's simmered for over six hours and is made fresh every day.
The ingredients added during the simmer create a layered flavor, while avoiding the common mistakes of sweet sugar or high acid levels for wonderful balance. Make sure you save at least half of your complimentary bread. You're going to want to clean the bowl.

Infusino's owner Jerry Infusino credits his grandparents for the authenticity of flavors.
"Many of the recipes are from generations past when my family came here in 1952," Infusino said. "They knew nothing but their own traditions and carried them over to their new country."
The Meatballs & Sauce are available every night for $10. Other appetizers on the menu include bruschetta, calamari, eggplant fries, fried ravioli, mussels, stromboli and wings to name a few.
Infusino's is currently open for dine-in and also accepts carryout, curbside and delivery orders. You can view this dish and the entire menu at Infusinoskenosha.com.