Earlier this year, Bradford High School junior Morgan Kelsey received an email about the Distinguished Young Women program, which combines the chance to win college scholarships with a program that offers life skills training to prepare young women for the world after high school.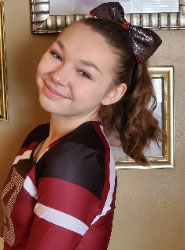 Available in all 50 states, each Distinguished Young Women program (formerly called America's Junior Miss and founded in 1958) evaluates participants in the following categories: Scholastics (25%), Interview (25%), Talent (20%), Fitness (15%) and Self-Expression (15%).
Local program winners advance to the state level and state winners move on to the National Finals in Mobile, Ala.
Kelsey recently received her bronze medallion and became the first Kenosha Unified School District student to advance to the state level since 2017.
The potential to win college scholarships is what initially appealed to her.
"When I first read the email, I was like, 'Oh, cool. This seems interesting,'" she said. "I didn't expect to get this far. This is pretty high on my list (of accomplishments). It has been very important to me, and it has opened me up to so many opportunities in my community and in general that I wouldn't know."
Kelsey, who will be vying for the Distinguished Young Women of Wisconsin title at the end of July at the Saber Center in Franklin, has been selected as the Kenosha.com Kenoshan of the Week.
So far, there have been 11 state qualifiers, who advanced based on points received in each category.
"There really isn't any preparation for it," Kelsey said. "Personally, I feel that my strong suit is the scholastics and the interview because I can answer questions about myself and be honest about it."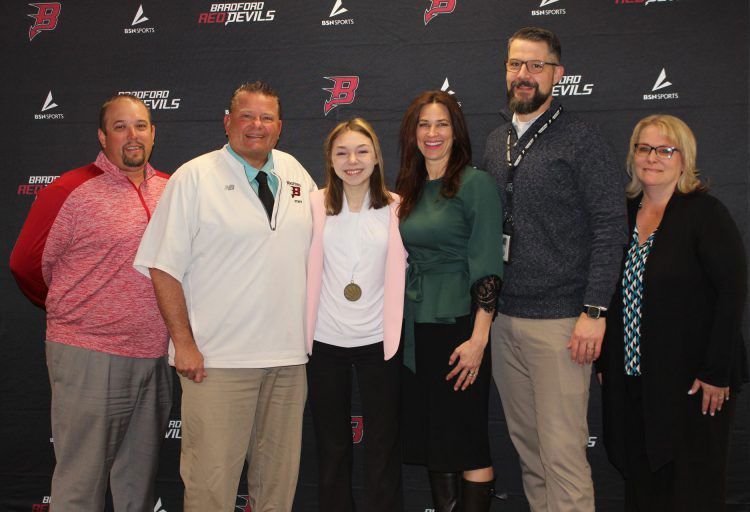 A member of the National Honor Society and Link Crew, Kelsey is active in the acapella choir and theater at Bradford. She was in the cast of "Urinetown" last year and played Sister Mary Hubert in "Nunsense" last month. Being a former cheerleader helps with the fitness category.
For her talent, Kelsey sings "Think of Me" from the musical "The Phantom of the Opera."
The daughter of Jeremy and Juliette Kelsey, Morgan is eyeing a career as a chemical engineer. She is considering Carthage College or the University of Wisconsin-Madison as her college destination.
"I've always loved chemistry and science ever since I was young," she said. "I went to camps when I was younger. I knew that I wanted to do something that involved chemistry. It just seems really interesting to me, especially since it's a very male-dominated degree."
In the upcoming weeks, the Kenosha DYW state representative has a full slate of appearances and presentations. She will be meeting with Kenosha Mayor John Antaramian, attending a KUSD School Board meeting, speaking to students at Washington Middle School (where she used to attend), singing at the Senior Action Council and performing at the American Heroes Café at Festival Foods, 3207 80th St.
NOTE: To nominate a Kenoshan of the Week click here or email Andrew@Kenosha.com.