This gigantic chocolate chip cookie will serve three or four people for about 10 minutes or one person for about a half hour.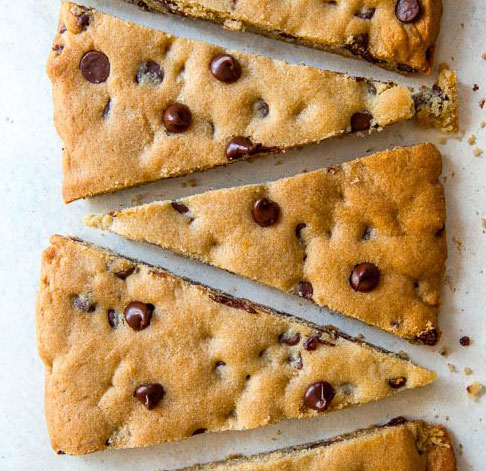 Ingredients:
1/4 cup (1/2 stick) butter or margarine
1/2 cup sugar
1/2 cup brown sugar
1 large egg
1/2 tsp vanilla extract
1 cup flour
1 tsp baking powder
1/2 tsp salt
1 cup semisweet chocolate chip
1/2 cup walnuts (optional)
Instructions:
Preheat oven to 350 degrees. Melt the butter and add it to the two sugars. Stir thoroughly. Add the egg, vanilla, flour, baking powder and salt and stir until they are well combined. Mix in the chocolate chips (and walnuts, if desired), making sure they are well distributed through the batter. Press batter into a pie pan or skillet. Bake for 30 minutes or until the top of the cookie browns and begins to pull away from the sides of the pan. Let cool and cut into wedges. Enjoy!