The Restaurant:
House of Gerhard, 3927 75th St., is a great pride of Kenosha with its supper club service and atmosphere accented with traditional German fare and decor.
The Featured Dish:
Oskar Schnitzel — Pounded and hand-breaded turkey topped with crab meat, asparagus and Hollandaise sauce.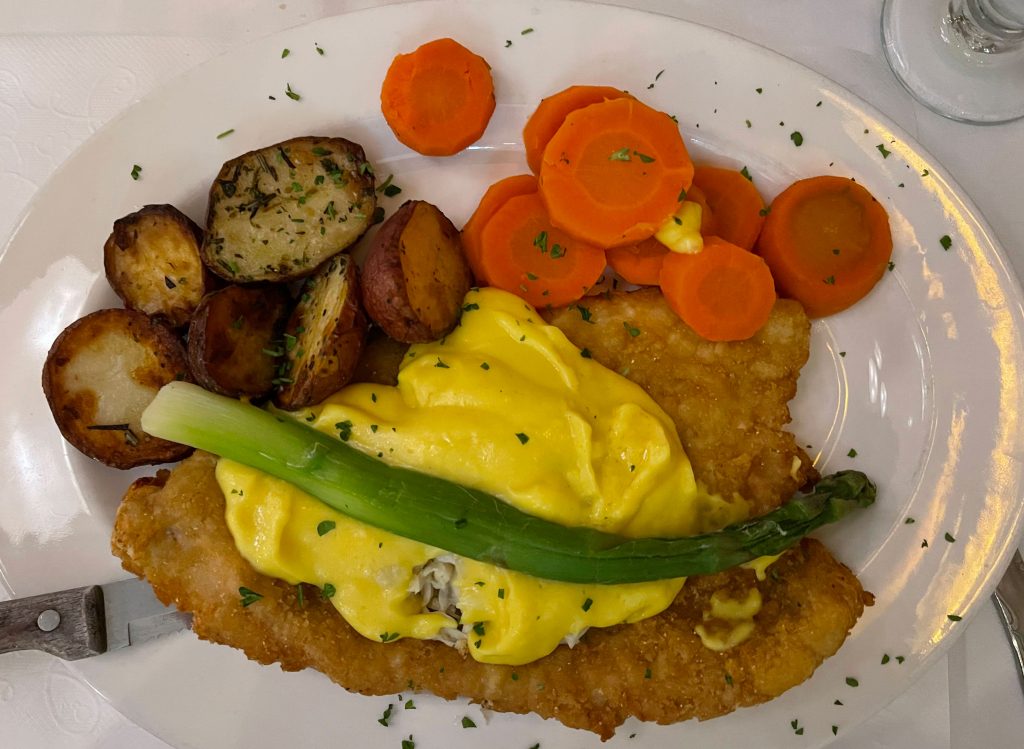 The Flavor and The Story:
House of Gerhard has been serving Kenosha unwavering world-class quality since it first opened its doors in 1964. For perspective, I consider myself a lifelong restaurateur and often recall my many years of experience when dining, and House of Gerhard opened a year before my mother was born.
Throughout the last 57 years, Kenosha has undergone countless cultural and structural changes, including both the purchase of the Kenosha engine plant by Chrysler and the subsequent demise of automotive production in our area.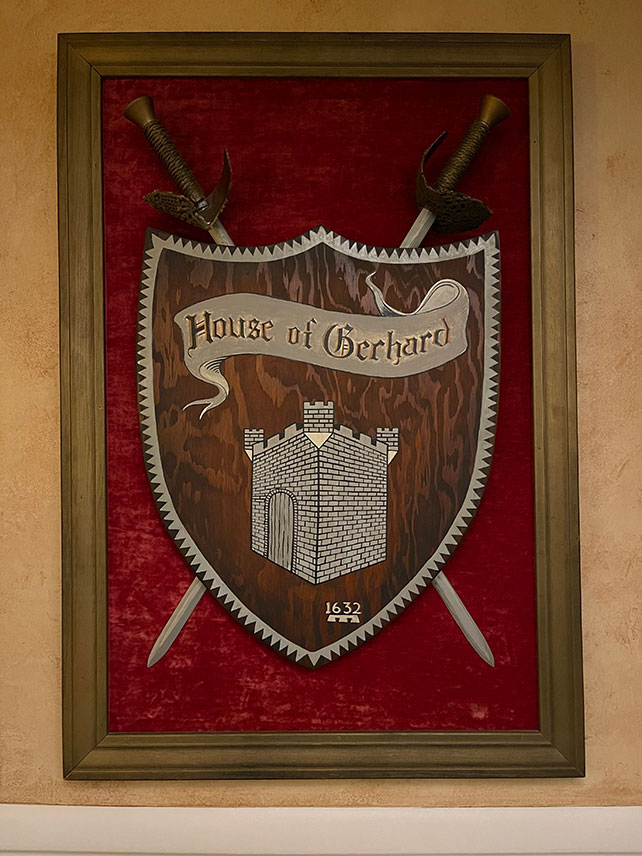 While Kenosha changed, built up, tore down and rebuilt, within Gerhard's walls, things remained the same. And, with how great this gem still is, they won't be changing anytime soon.
This timeless dedication to consistency and quality securely plants House of Gerhard on many Kenoshans' top restaurant lists to this day.
While many diners visit Gerhard's for its famous supper club experience of steaks and seafood, the menu starts with what truly makes this location unique — its traditional German cuisine.
For this visit, I went with an item that blends classic German with mid-century American flavor, the Oskar Schnitzel.
Schnitzel, although super fun to say, isn't nearly as complicated as it sounds. The name derives from the German word for "slice" and simply means a cut of meat that has been pounded thin, breaded and fried.
This particular schnitzel is a sizeable piece of tender turkey breast fried in a light breading. The turkey itself is incredibly moist and flavorful.
Atop the giant schnitzel is shredded lump crab, house-made Hollandaise sauce and fresh asparagus which comes together for a wonderful sweet/savory balance.

The schnitzel is served with a choice of potato. I went with the roasted red potatoes, which were crisp and wonderfully seasoned. It wasn't mentioned on the menu but the dish also came with a pile of steamed carrots which made my night. I'm a sucker for the natural sweet flavor of cooked carrots.
It should also be mentioned that since House of Gerhard is a supper club style restaurant. There are a lot of extras included with your dinner including dinner rolls, rhubarb muffins, garlic toast, liver pâté, three-bean salad and a choice of soup or salad.

If it suits you, the experience is completed with a half liter of beer in a large glass mug. It just feels right in the classic atmosphere to enjoy a large beverage. Prost!

The Oskar Schnitzel is available every day for $31.95.
House of Gerhard is currently open for dine-in and also accepts carryout orders. The full menu, including this dish, can be viewed online at HouseOfGerhard.com.