Don't be surprised to catch veteran musician John Sieger taking in the scenery during his show Saturday at Public Craft Brewing.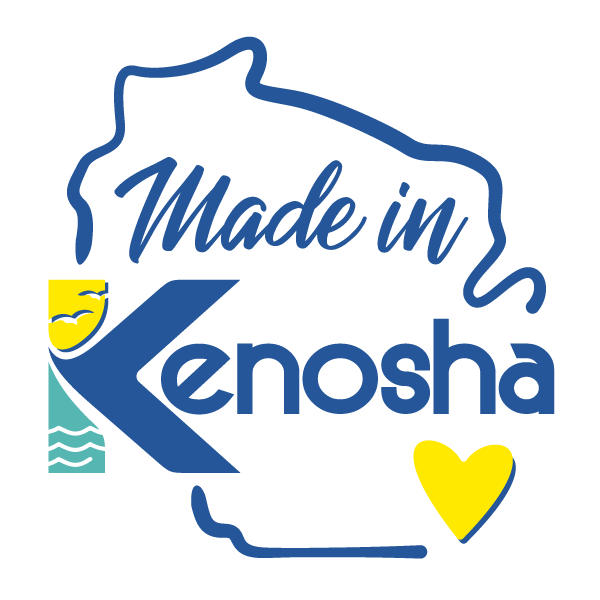 The abandoned building that Public brought back to life in 2020 previously housed Barden's Department Store, a mainstay of Kenosha's once-robust downtown shopping scene. Kenoshans of a certain vintage can close their eyes and picture the bustling shop complete with candy counter and mezzanine. 
Sieger's mother worked as a seamstress at Barden's, her sewing machine stationed on that second level perch with a bird's eye view of the shoppers below. Two songs on Sieger's latest album (Modern Folk Vol. 2) "Hangin' On The Mezzanine" and "Martha's Machine," are tributes to that memory. Those are just two of several songs, as well as a previous album, based on memories of his hometown.
"I'm still trying to sort it out," Sieger said. "We had a big family, so that was fun, but we were at the bottom end of the scale economically. We were not doing well.
"So I had a complicated life with a lot of struggles, and at the same time I was having a lot of fun."
Sieger grew up on 16th Avenue near the old American Brass factory, where Brass Community School now stands. The Siegers were a family of nine in a two-bedroom house with five boys in one bedroom, two girls in another. His parents Al and Martha slept on a hide-a-bed that was made in Kenosha, at the Simmons factory.
"My dad actually might have made it (working at Simmons). He might have put the back on it. As he used to say he 'spit tacks'," Sieger said.
In the decades since, Sieger has handcrafted a brilliant resumé: He's a musician, songwriter, band member, solo artist, and more. He's earned a loyal fanbase, respect of peers, and a spot in the Wisconsin Area Music Industry (WAMI) Hall of Fame. His best known bands include R&B Cadets and Semi-Twang, and he's written songs for Dwight Yoakam, Jerry Harrison of Talking Heads, The Bodeans, Flaco Jimenez, Robbie Fulks, and Phil Lee.
His latest venture, The John Sieger Combo, comes home to Public Craft Brewing, 628 58th St., 8:30 p.m. Saturday (May 7). Tickets ($15) are available through Eventbrite and at the door. Advance tickets can also be purchased at Public. 
The combo includes fellow Milwaukee music scene stalwarts Bob Jennings on keyboards and sax, Bob Schneider on drums, Steve Cohen on harmonica, and bassist/vocalist Mike Sieger, who was one of those five brothers who shared a bedroom on 16th Ave.
The Siegers definitely haven't forgotten where they came from, leaving a trail in the form of Semi-Twang's 2018 album titled, simply, "Kenosha."
One listen to the title track reveals that while Sieger's relationship with his hometown might be complicated, this is definitely a love letter, signed with Semi-Twang's trademark riffs. Sieger evokes nostalgia in the verses, while the chorus gives nod to the struggles: 
Don't ask no questions, I might lay some truth on you.
"I was hoping my song ("Kenosha") would be adopted as the city's official song. It's scrappy, not slick," Sieger said. "Some of the other songs on the album are about the vibe of growing up there, having a girlfriend there, all that stuff." 
The stuff that shaped Sieger's formative years in Kenosha includes navigating a tough neighborhood, "sampling" all three high schools in Kenosha at that time, and temporarily drifting onto the wrong road, or as he put it, "running with idiots."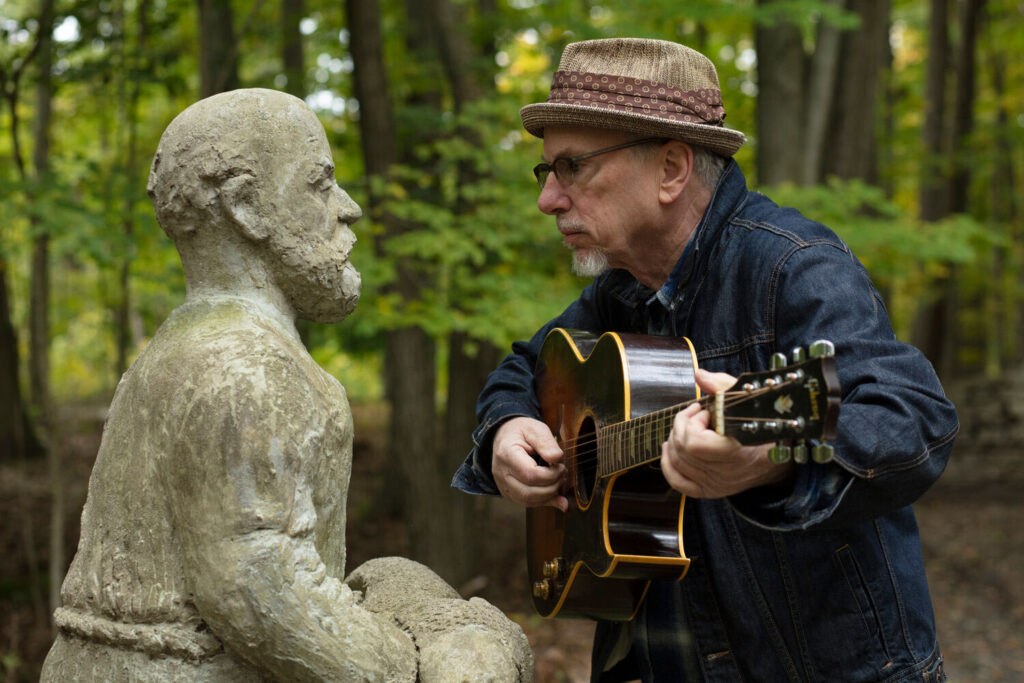 "It was tough. There were some kids that were tougher than me and had worse situations. It came down to fighting sometimes, and I was kinda runty anyway, so I had to watch myself," Sieger said.
"I know people who are not here because they were on the path I was on in Kenosha, and instead of music they found drugs," Sieger said.
Changing schools put him on a different path which inspired him to be an artist. Friends and older siblings were a big part of that, most notably brother Mike and sister Mary who became the first Sieger to go to college when she enrolled in Milwaukee's Layton School of Art.
"Instead of listening to mainstream stuff, she was a little more informed and a little hipper," Sieger said of his sister. "She turned me onto Dylan, that was pretty cool.
"My brother Mike is older and he got into bands before me, he was a lead singer, a rock and roller. It looked like fun. And it turned out it was."
Following his siblings' lead, Sieger first pursued visual arts at UW-Parkside, then started writing music and decided to study music theory there, as well.
"This was a really amazing tool that I use still," Sieger said. "It's like learning to speak a new language."
This more constructive path led him to a friendship with Michael Feldman, another future famous Kenoshan. Feldman, who taught at Tremper High School during his time here, is the creator of "Whad'ya Know" which was on NPR for 31 years until 2016, and is still available as a popular podcast. The two were soon writing songs together, which was exactly the creative spark Sieger needed.
"That was a masterclass in lyric writing because (Feldman) is a great lyric writer," Sieger said. "He's very funny and concise, and that's when I really felt like I started to hit it. And all that happened in Kenosha."
Hometown or not, Kenosha "is probably not the place to launch your music career," Sieger conceded. So he moved north. Slowly.
"I took baby steps," he said. "At first I was a townie, literally stuck in Kenosha. I wasn't figuring it out."
After moving only as far as Racine and struggling with an early band, the 20-something Sieger put another group together that he thought would be his "retirement band." His vision was clear: He wanted to do what he wanted to do.
"I only wanted to do songs that I was writing with Michael Feldman and songs that I was writing, and I wanted to do a lot of R&B and soul music," he said. "So I started this band, the R&B Cadets. It kinda caught on in Milwaukee so eventually I moved up there."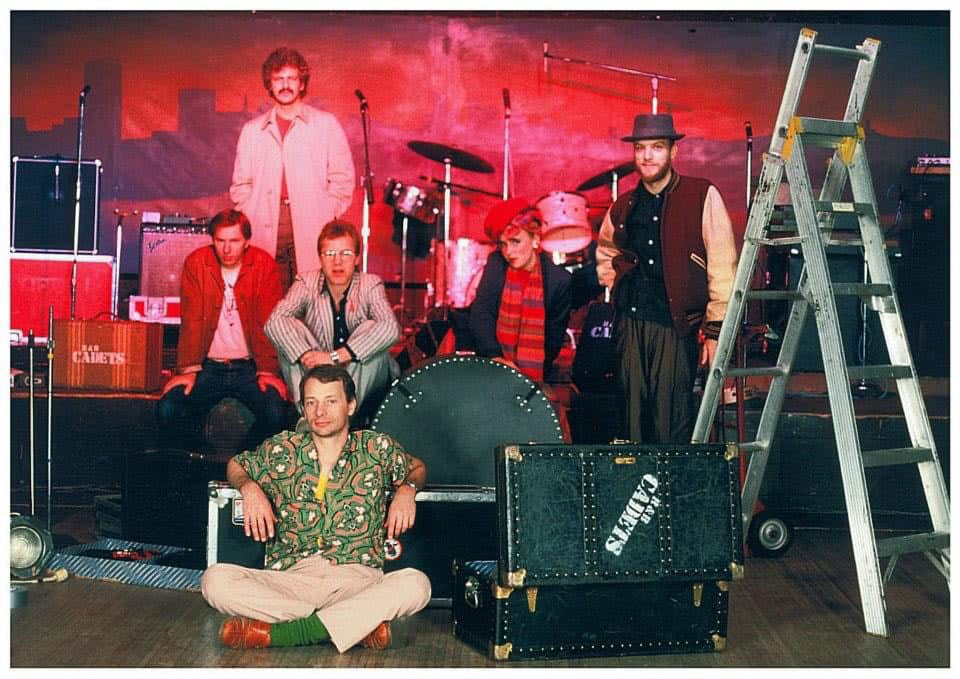 It was the right move. Simply put, Milwaukee and Sieger have done a lot for each other.
"It saved me," Sieger said of his decision to base his career there. "Milwaukee has been a really good place for me. I met my wife here. So that turned out really nice."
Sieger has returned the favor by giving Milwajukee two of its best bands of the 1980s that are still beloved today.
His assertion that the R&B Cadets "kinda caught on in Milwaukee" is an understatement. The band is accurately described on its Facebook page as "the band that ruled Milwaukee's East Side during the first six years of the '80s." The original lineup of vocalist/guitarist Paul Cebar, vocalist Robin Pluer, Bob Jennings, Bob Schneider, and John and Mike Sieger still plays together on occasion and had a mini-reunion at Summerfest in 2021. (The latter four plus Steve Cohen comprise the aforementioned lineup of the John Sieger Combo).
Early on, the R&B Cadets caught the ear of iconic musician/songwriter/producer Nick Lowe — twice. 
Lowe is best known for solo hits "Cruel to Be Kind," and "I Knew the Bride," and as the composer of "What's so Funny About Peace, Love and Understanding" (Elvis Costello), and "The Beast in Me" (Johnny Cash, Lowe's former father-in-law). Lowe was in Milwaukee opening for the Cars in February 1982, and ended up seeing an R&B Cadets show afterwards. Suffice to say Lowe loved what he heard, but he needed to come back the next night, too, to make sure that a few drinks at the club hadn't influenced his opinion.
"He got excited about us," Sieger recalled. "We were getting close to a deal with Twin Tone Records in Minneapolis and one of the things that sealed the deal was that he offered to produce a song for us, so we went in the studio with him. That felt good.
"That can be very important, and it's happened a few times, where someone I really admire liked what I did. (Lowe) is one of my idols, he's a great songwriter, one of my favorites in the world, and he just keeps getting better, so he's an inspiration.
"Those kinds of things are as important as anything, to realize you're not alone out there." 
Then came Semi-Twang, the band Sieger formed in the mid-1980s as a side project. It was a way to use a wealth of material he had written that didn't particularly fit the R&B style, leaning into his affinity for The Band and even Jerry Lee Lewis.
"This was just for fun, which is always a good impulse if you can concentrate on it," Sieger said.
Semi-Twang — John and Mike Sieger, Jennings and guitarist/vocalist/producer extraordinaire Mike Hoffmann —  put out a critically acclaimed album, "Salty Tears," on Warner Bros. Records in 1988. After a long hiatus, the group reconvened in 2009, independently releasing "The Wages of Sin," "The Why and the What For,"  and "Kenosha." 
The band was inducted into the WAMI Hall of Fame on October 17,  officially declared as John Sieger and Semi-Twang Day in Milwaukee. Fellow Kenosha musicians Betsy Ade and the Well-Known Strangers also performed at the ceremony, garnering praise from Sieger.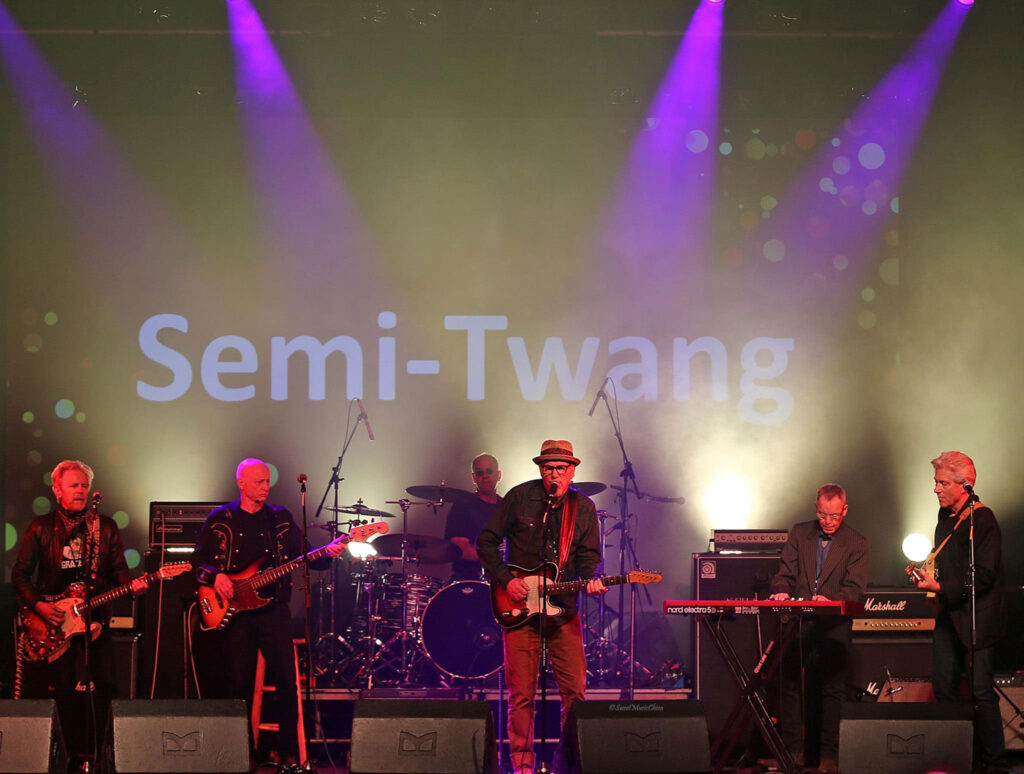 The ceremony at Milwaukee's Turner Hall was special on multiple levels: Recognition from peers, fans, and their city, as well as a bigger affirmation of a career well spent.
"It was really nice, way nicer than I expected it to be," said Sieger, who delivered a short, heartfelt acceptance speech at the event. "It felt really good."
The Semi-Twang bandmates didn't get to bask in the glow for long. A week later, Hoffmann died unexpectedly from a pulmonary embolism. He was 67.
"That was a lot of processing," said Sieger, still grappling with the sudden passing of his friend and frequent collaborator. "He was a wonderful guy, everyone loved him up there. He produced a lot of bands, he produced the demos that got the Bodeans signed, he produced the demos that got Semi-Twang signed, and he was just a fun, funny person."
The WAMI Hall of Fame show had already been announced as the curtain call to Semi-Twang's two-part career. Hoffmann's death cemented that there would be no future third act.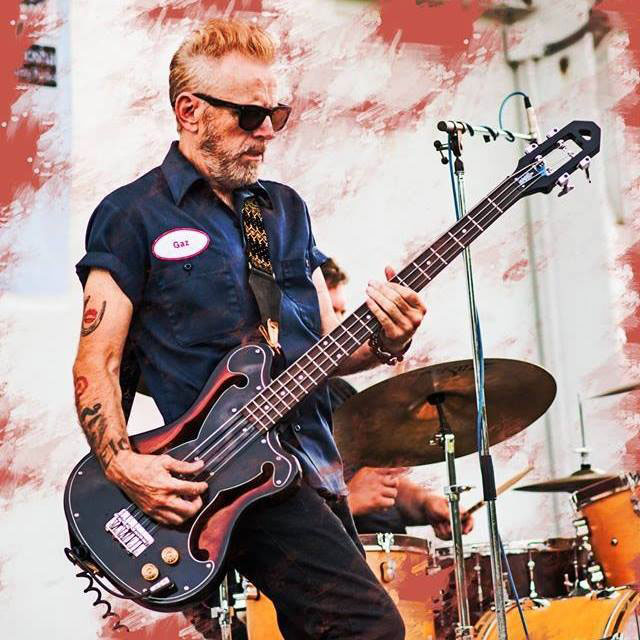 In the gap between Semi-Twang's active years, Sieger moved to Nashville where he found some success but even more frustration.
"While I was down there I met a lot of great people. It had an art colony feeling, because a lot of people are in the same boat. Not everyone is at the top of the charts," Sieger said. "I was sort of in the second circle around Music Row with people who didn't know how to sell out enough, I always tend to fall in with those people.
"Nashville has a long line of talented people, and I was in that line but I wasn't close enough to the front. So I was doing things like working at Office Depot. I didn't have enough success to be down there, it didn't make sense." 
By that time Sieger was married, and a dad. When a business opportunity gave the family a chance to return to Milwaukee, it was the right thing to do.
More than a decade back in the Midwest has led to myriad opportunities for Sieger, including writing the soundtrack for "Finding Loren." The 2021 documentary tells the story of Loren Hintz, a fighter pilot killed in Italy at the end of WWII, and the family's successful search to find the missing plane 70 years later.
The film, which premiered in Milwaukee last fall, was a labor of love by Loren's son Martin Hintz (born shortly after his father was shot down) and Martin's wife Pam Percy, both Milwaukee journalists. Martin, the original director, died of cancer before the film was completed and Percy spent a year fulfilling the family's dream.
The gravity of the project was not lost on Sieger, who wrote the entire soundtrack including songs based on poems by both Loren and Martin Hintz.
"Loren himself was not an accomplished poet, he was a kid, you know? There were some nice images in his poem that I could work with, but it was a challenge because poetry is very different from lyric writing," said Sieger, who traveled with his wife and Percy to Italy and met the pilots who searched for Hintz.
"Finding Loren" was Sieger's second foray into film scores. The first was a quick stint writing incidental music for "Real Soul: A Gospel Music Story," an independent film that honors Milwaukee's gospel roots.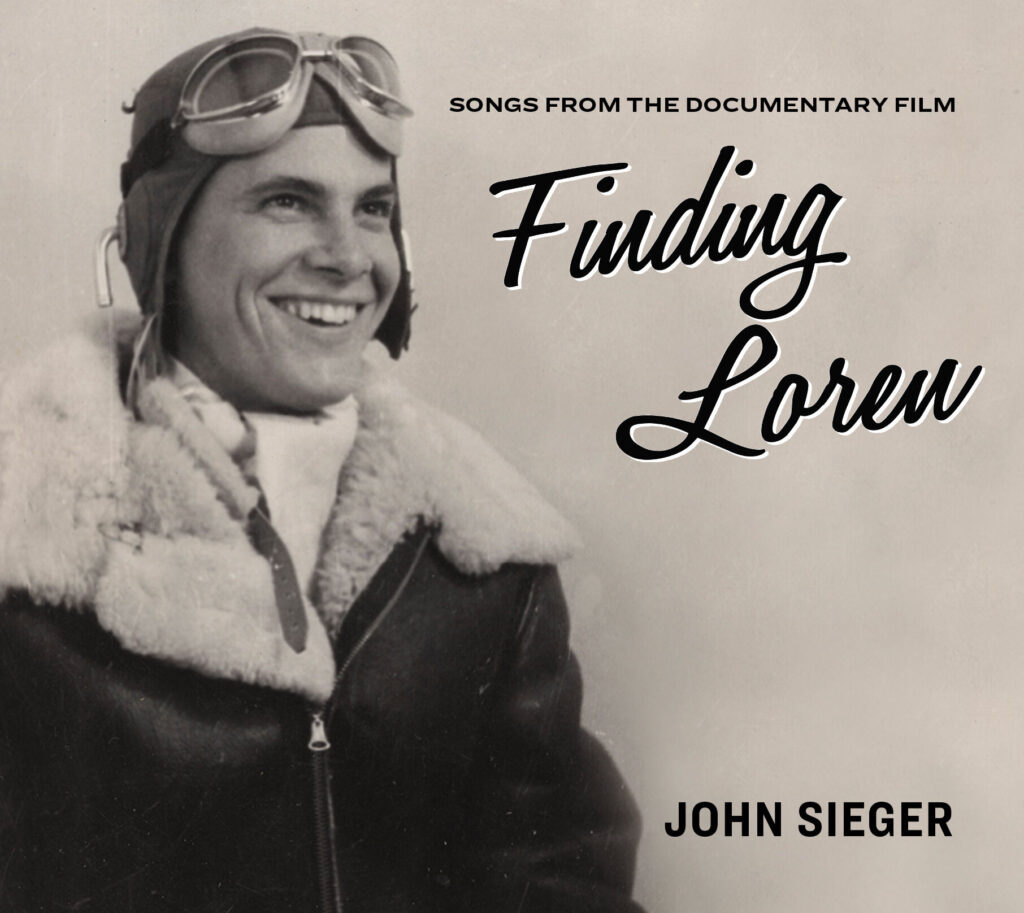 "With (Finding Loren) I got to take more time, and I'm glad I did," Sieger said. "The last song, the one that plays during the credits, is a song I wrote with Michael Feldman 15-20 years ago, it's called "Our Father," about his dad. It worked well in the film, so that was a nice coincidence."
Currently, Sieger is playing gigs with this combo and showing no signs of slowing his music career, now entering its sixth decade.
"That's the funny thing about music. You're supposed to do it when you're 21 and be out by the time you're 30. That's just pop music and that's the way it's been done," Sieger said. "Instead I always look at Picasso or Duke Ellington or anybody who sustains it, and they get more creative every year.
"But one of the dangers is that you'll have a hit. It's good financially, but you'll be out there the rest of your career singing it. If you're going out every night, and — pardon me, Barry Manilow — but if I had to sing "Mandy" every night, I'd just go work in a factory. There's a lot of songs that I just think a factory job would be better." 
So the audience won't hear "Mandy," "Livin' on a Prayer," or "Freebird," but they'll be entertained by a incredibly talented Kenosha native who is still rooting for his hometown. Sieger is happy to be back, and lauded the show's promotee Kelly Mackay as well as Francisco Loyola of Kenosha Creative Space for their efforts to bolster Kenosha's music scene. 
"I love seeing good things happen in Kenosha," Sieger said. "I have always felt what a complete underdog town, what a scrappy place this is, and that's why you root for it. You get a dog track instead of a casino, and that goes under, It's just funky, it deserves better. A lot of people have come out of Kenosha and have done great things, and I have lifelong friends there."
One could describe Sieger's journey from a kid running the streets to a well-respected musician with slew of trite sayings: Local boy makes good … you can (or can't) go home again … you can take the boy out of Kenosha … and so on.
But don't. John Sieger is anything but cliché. In fact, the best advice he has is not to be one.
"Don't be a tribute band. That's got to end," Sieger said. "You don't want to be the 14th best Linda Ronstadt."
Sieger isn't being judgmental; he's speaking from first-hand experience.
"I remember my band was called Star Boys. We tried the commercial circuit playing covers. We played a lot of nightclubs in Chicago and the vicinity, we had an agent booking us down there," he said. " We had so many lowlife experiences and we were tired of doing Top 40 stuff. So finally we realized how ridiculous it was.
"I don't know what put us over the edge, but we decided on the drive home one night to stop doing this, and just do what we wanted. We were wearing — I can see it now — polyester fake blue jean dark blue pants, and we had these dark blue velour tops that zipped. They all went out the window on the way home. Somewhere on the side of the road was a lot of bad-looking lounge act clothing. And that was when we made our break from doing that." 
He's been unapologetically original ever since, even when it meant less money and less fame.
"Every time I see dollar signs, it goes wrong," Sieger said. "I've tried getting into commercial music, people write ads and stuff and knock on a lot of doors, but every time I do something just because I love it, I've gotten much greater rewards, if not rich.
"I'm grateful for that. I'm not rich, but I know other people who have more money than me, and they look at me and they'd like to trade places. And believe me, sometimes I'm tempted. I have friends who are lawyers and doctors and whatever, and it looks comfortable with a whole lot less anxiety about that end of it, but my career is  fulfilling and everything good that happened to me happened because of music. I can't complain about that. I try not to. It's untoward." 
The John Sieger Combo plays 8:30 p.m. Saturday (May 7) at Public Craft Brewing, 628 58th St. Tickets ($15) are available through Eventbrite and at the door. Advance tickets can also be purchased at Public.