Committed to building safe, decent affordable housing in Kenosha, Jockey International Inc. and Habitat for Humanity of Kenosha have partnered to build two new homes in the Wilson Heights neighborhood.
Jockey volunteers and local building experts arrived on site at 7:30 a.m. Monday (May 2) to begin construction.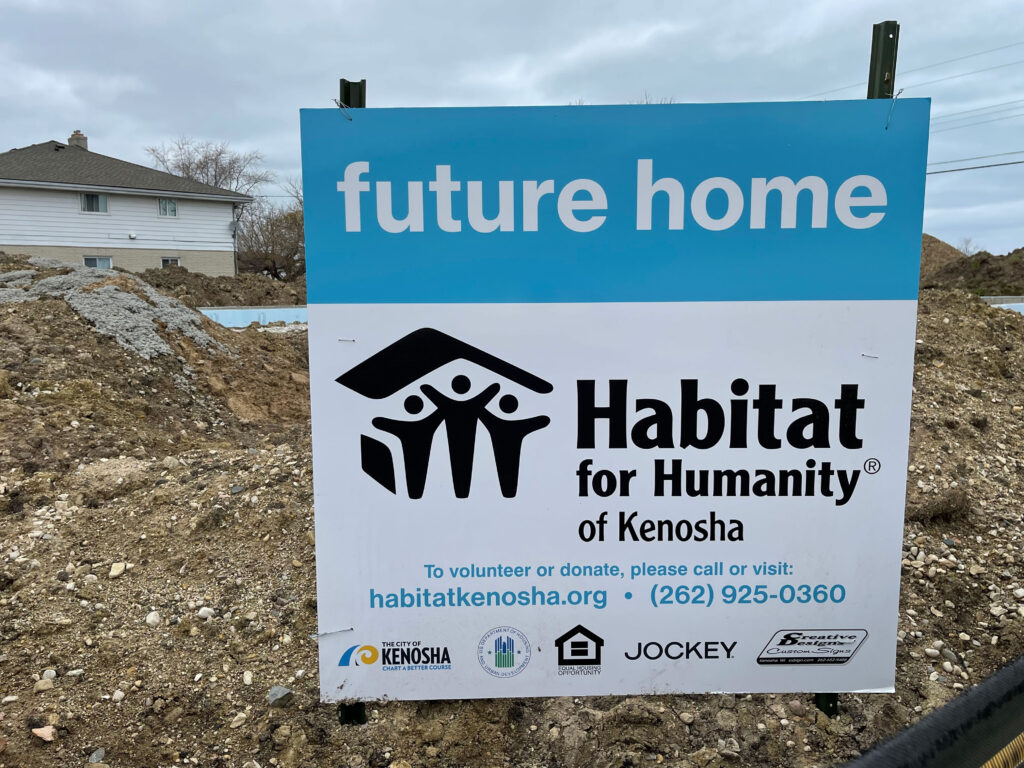 Jockey, a family-owned company, believes a strong and stable family is the foundation for a strong community, and it has a long history of supporting families here in Kenosha.
"For Jockey, it all comes down to family," said Jake McGhee, Jockey's vice president and chief philanthropy officer. "We help lift up families to make sure they have better lives, not only for themselves, but for their kids and future generations."
In addition to providing financial support, Jockey will send over 100 employee volunteers this week to roll up their sleeves and help frame the homes. The company encourages employees to volunteer in the community and offers eligible employees one week of paid time off for employees to volunteer their time to causes that help others.
"Our employees love to get behind this sort of stuff," McGhee said. "We were laughing because every time we choose to do a large volunteer event, we seem to pick poor weather weeks. The employees continue to show up and never complain, no matter what. I'm never surprised by them anymore."
One requirement of the Habitat for Humanity program is that participating families must complete a minimum of 250 hours of sweat equity. Not only will the homeowners be working on the construction of the home, but they will also be building life skills that will help set them up for generational success.
As part of the sweat equity component of the program, participants will take courses about budgeting, personal finance, property maintenance, and more. The life skills classes are an instrumental part of the program.
"I didn't have the knowledge to know what it takes to be a homeowner, but Habitat helps you," said a recent Habitat for Humanity of Kenosha homeowner. "They offer money management, budgeting, and other homeowner classes. Habitat for Humanity wants you to be successful."
Not only will participants build skills that will last a lifetime, owning a home is one of the best ways for an individual to build their net worth. A Habitat house can help break the cycle of poverty and build long-term financial security for low-income families who work to better their lives and the lives of their children.
The average rent in Kenosha is currently more than $1,100 per month, and rising, compared to the current average Habitat mortgage of just over $700 for a Habitat home. In Kenosha, 46-percent of renters pay over 30-percent of their monthly household income towards their rent.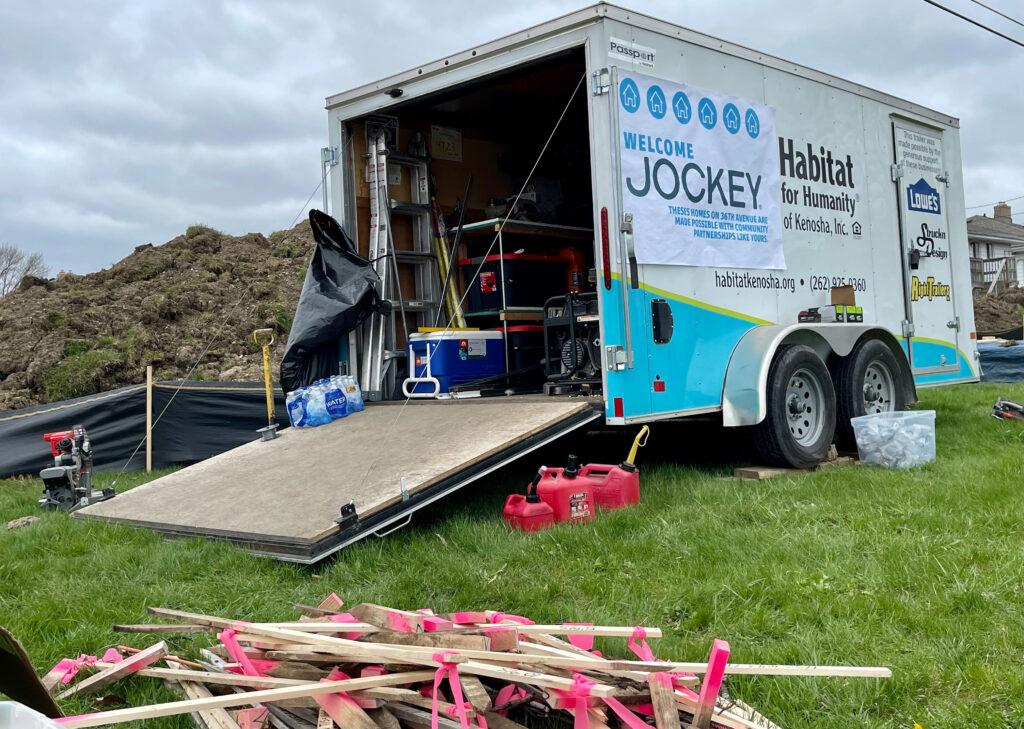 A Habitat mortgage allows the homeowner to pay an affordable mortgage, which is considered to be 30-percent or less of the household's gross monthly income.
In just six days, Jockey volunteers will completely frame both Habitat homes, saving Habitat between $5,000-10,000 and up to eight weeks of construction time.
"Habitat believes that everyone deserves a decent, safe, and affordable place to call home. Jockey was the obvious partner to support our mission," said Angela Elliott, executive director of Habitat for Humanity of Kenosha. "Jockey's goal of helping to lift up families in our community perfectly aligns with our mission and the work we do, day in and day out."
Construction on the homes is expected to continue through winter with a target move-in date of spring 2023.
About Habitat for Humanity of Kenosha
Habitat for Humanity of Kenosha was founded in 2012 by community members that shared a vision to revitalize Kenosha's neighborhoods and help hardworking, low-income families achieve a dream of homeownership. We provide affordable housing in partnership with the family's needs, create stronger neighborhoods by restoring a sense of community and pride that comes with home ownership, and build community by joining together hundreds of volunteers for every build.
About Jockey
Founded in 1876, Jockey International, Inc. is a privately held, family-owned company with headquarters in Kenosha, Wis. Started by Rev. Samuel T. Cooper as a sock company to serve lumberjacks of the day, the company has expanded into one of the most well-known apparel brands around the world. Today, Jockey ® products are sold in more than 140 countries. Jockey is committed to quality and innovation, and the passionate pursuit to satisfy the human need for comfort and well-being continues to be the company's hallmark. Visit Jockey.com to experience the quality. After all, There's Only One Jockey™.